The Rose Marketing Halloween range provides retailers with a wide choice of teeth-chattering confectionery that also includes some spooky sweets from famous family favourite brands.
New for this year is the SLUSH PUPPiE Trick or Treat Chewmix, crammed with 100 popular twin-flavour chew bars in assorted sizes. There are twelve bags per case, each retailing at £8.
The SLUSH PUPPiE range also includes a Blue Raspberry & Cherry flavour lollipop in a 96g grab bag reasonably priced at £1.39 and a large, single-serve display jar of 100 lollies. With an added twist the tongue-painting pops turn mouths blue!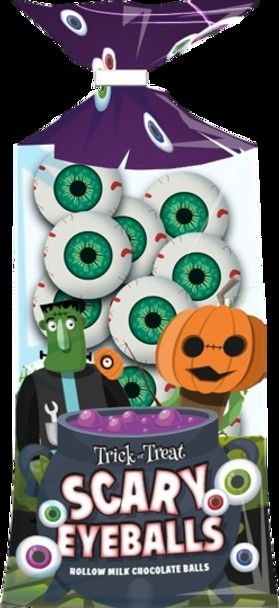 There are hard candy Zombie Teeth (12 per display box £1.25 each) and bags of hollow milk chocolate Scary Eyeballs 100g for £2.39.
The new Candy Castle Mutations range is also a superb option for the coming spooky season. The six vibrant but sensationally sour products include a Sour Belt Rainbow Roll; Triple Sour Squeezee Gel; Sour Funkee Dip; Super Sour Gel Skull; Extremely Sour Hard Candy and an extremely sour Venom Gunk Liquid Candy.
Last year, 1 in 5 Brits planned to give treats to visiting trick or treaters and 80% of those celebrating Halloween bought sweets¹. So, this year, Rose Marketing UK is on a mission to help retailers capitalise on this petrifyingly popular time and shake up their stores to drive incremental sales with the help of their Halloween confectionery collection.
"Halloween has become the UK's third most profit-generating holiday after Christmas and Easter so it's vital that retailers take advantage of this important fun-filled, fear-filled festival," said Steven Watt, MD. "Our range has been keenly priced to make it an affordable option for shoppers. It's vital that retailers are well-prepared as 88 per cent of Halloween shoppers start planning their purchases a couple of weeks before Halloween whilst just 10 per cent admit to leaving their shopping until the last minute"
The Halloween range is currently on promotion exclusively in the seasonal section of the Rose website; use HALLOWEEN10 at checkout for 10 per cent off the entire range for a limited time only: