Practices like Challenge 25 not only regulates sale of age restricted products, but following the same keeps store owners safe from hefty penalties as well as from reputational damage.
This retailing strategy encourages anyone who is over 18 but looks under 25 to carry an acceptable ID (a card bearing the PASS hologram, a photographic driving license or a passport) if they wish to buy alcohol or any other age-restricted item.
Although the sale of alcohol, tobacco and vaping products are legal above the age of 18, retailers are encouraged to check ids for age verification by following a simple thumb rule of Challenge 25. The logic here is that an increased age check requirement was developed as a way of giving staff a buffer zone in case they are not able to accurately guess the age of a customer. 
Association of Convenience Stores (ACS) recommends you accept the following forms of Identification as valid proof of age: 
Passport 

Photo driving licence 

Proof of Age Standards Scheme (PASS) approved proof of age cards. 
Apart from alcohol and cigarettes, fireworks, sparklers, knives, e-cigarettes and vaping products also come under age-restricted categories. 
Training and reiterating to the staff that there is no bypass of this law is the key. Pete Patel of five Costcutter stores, including one at Brockley, has trained his staff meticulously over sale of age-restricted products.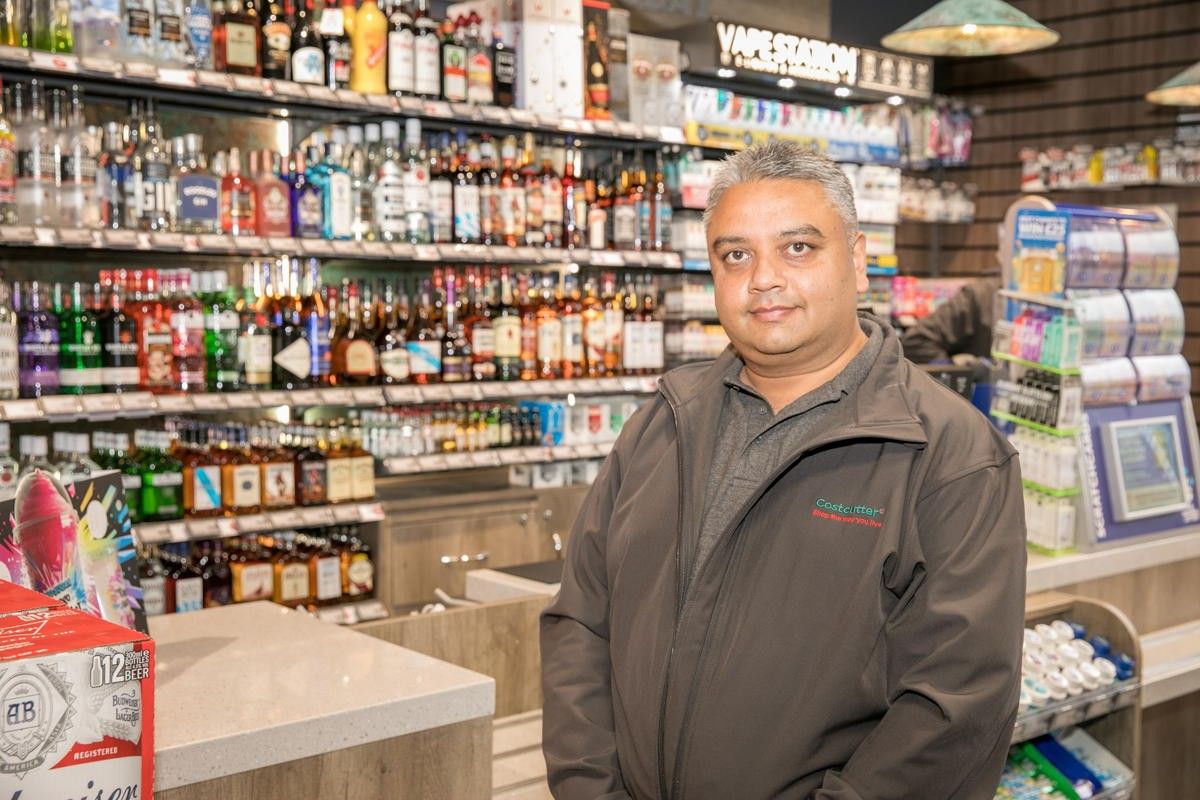 "We train the staff properly about age-restricted items. Apart from that, they also get prompted when they scan at the time of billing so they have to confirm the age," Patel told Asian Trader, adding that the awareness level among buyers is also very good.
"95 per cent of people usually carry the ids," Patel said, adding that only "once in a while" they come across someone who is not willing to comply.
Nationwide polling completed by Yonder on behalf of ACS indicates that 71 per cent of 18 to 34 year olds can correctly identify the Challenge 25 policy. 
Challenge 25 may be a common practice among shop workers as well as buyers though it still becomes tricky sometimes and leads to conflicts. In fact, enforcing age restricted sales policy is "one of the top three triggers for violence and abuse of staff in convenience stores", says ACS, which is running a campaign to boost awareness of Challenge25 among consumers and support colleagues in local shops who are selling age restricted products.
Chris Noice of ACS recommends a few tips to handle such an agitated buyer if he refuses to show the id.
"There are common refusal approaches that retailers and store colleagues can take for example; deflecting by making clear it is company policy, Flattery to indicate the customer looks young for their age and being constructive by indicating what ID customers need to use in stores. 
"If retailers or colleagues fear for their safety they should seek help from other colleagues in store or remove themselves from the situation," Noice told Asian Trader. 
Patel voices a similar opinions as he revealed how his staff is well-trained to handle a reluctant buyer.
"We train them (staff) to ask politely and just explain that we are asking everyone that is under the age of 25. We tell them to say that 'we are only doing our job and don't take it in the wrong way'," Patel said.
Quick Tips
If a store gets caught selling tobacco to minors twice within 2 years, a conviction on a third illegal sale can result in a Restricted Sale of Premises Order prohibiting the sale on the premises.
Selling cigarettes and vapes to any person under the age of 18 years also comes with a fine of up to £2,500. A similar accusation in respect of alcohol sale comes with stricter  prosecution and fines while the licence to sell alcohol could be at risk. Clearly, stakes are high here, not to forget the reputation damage if a slip happens in a case of test purchase by authorities.
Retailers selling age-restricted goods must stock age-restricted goods like e-cigarettes and fireworks well behind the counter to keep a control on their sales.

There should be a generous display of relevant age-restriction posters and signages.

A3 statutory Tobacco poster

and

A3 statutory fireworks notice

(if a store sells firewoks) should be on display generously across the stores in full clear sight. It also acts as a good deterrent for underage customers attempting to buy age-restricted items. It may make them think twice knowing that your staff is alert and checking.

It is vital that the store staff record each time they refuse a sale for failure to provide valid identification or under the suspicion the product was being bought as part of a proxy purchase. Most retailers keep a book or folder for this purpose. However, some retailers choose to integrate the recording of an underage sale refusal into their electronic point of sale equipment, which is fine, as long as they can generate reports in case of inspection.

Staff should be trained and reminded again and again to follow the rules. 
Retailers can use ACS Preventing Underage Sales Guide here.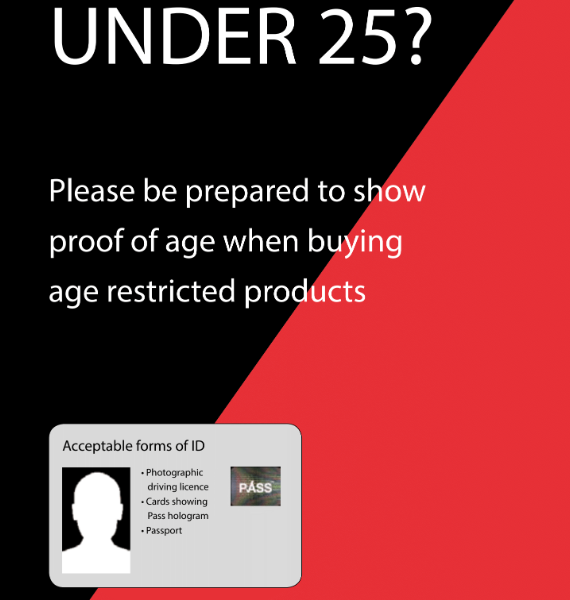 Despite the strict penalties surrounding underage sales and the widespread adoption of age-restriction policies, cases of store's licences getting revoked due to accusations of underage sales continue to happen across the country. 
In fact, stores were found to be one of the main culprits behind the rise of vape use among teens. When surveyed by Action on Smoking and Health (ASH), the main source teenagers were getting e-cigarettes as well as conventional cigarettes was the off-license shops. 
Clearly, there is a huge room for improvement and stricter regulations at the stores, especially in the northern region like Yorkshire which are infamous for the rise in teenage vaping.