The annual Britvic Soft Drinks Review is a bit of an institution in the grocery world, providing as it does not just the latest installment of the business biography of one of the UK's largest soft drinks companies, but also a trusted overview of the sector, comprehensively and objectively graphed and numerated to help us all make sense of what the market is doing and where it is likely to go.
In this year's Review, Britvic's MD Paul Graham began his introduction with a single word: "Extraordinary". He said it was the only way to describe 2020, but having successfully lured him to Asian Trader Towers for an interview (I suspect on the promise of inviting him to watch Manchester City at Chelsea the following week), we are going to try to get him to add some other words to his initial upsum.
"The reason why it's been extraordinary is that no one expected anything like this, it's probably the event of our lives, to some extent, and people have had to deal with extraordinary things both in work, and outside of work," says Paul. "And it has been amazing. People have come together in a spirit of collaboration, and one of the great learnings from all this is that to solve bigger problems, we have to work together, not just in our own business silos."
The experience has made Britvic value highly the ability to change and adapt, especially after such an important part of their market – the on-trade – vanished at a stroke last year. It was something that had never happened in the UK before. Not even when the country was being bombed nightly during the Blitz in 1940 did the pubs shut.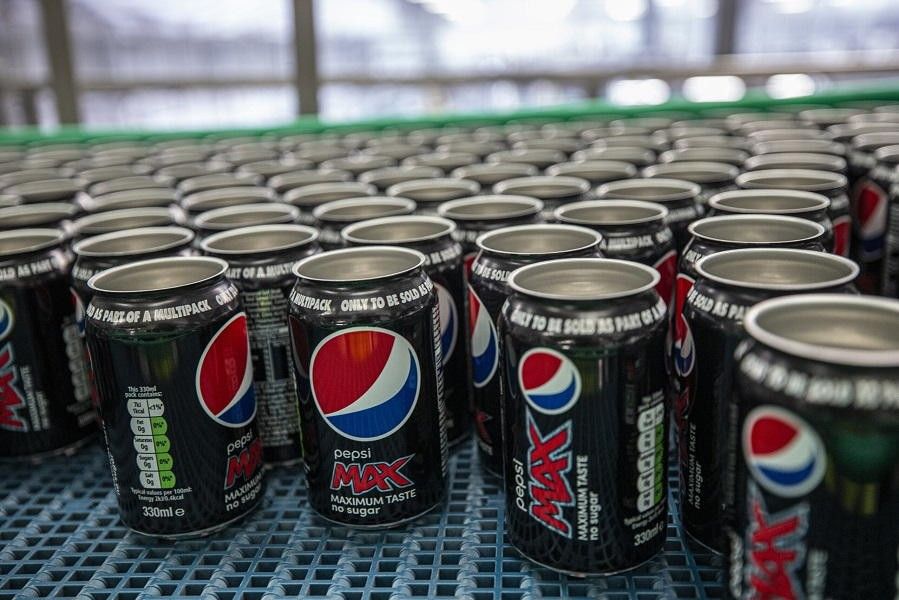 "A big part of our business effectively closed almost overnight. Hospitality and the licensed trade has always been a very strong part in the history of Britvic. And while one part was effectively closed down, the other parts of the business in terms of grocery – and the convenience trade – went through an extraordinary period of panic buying and issues of stock availability."
We remember the craziness of Spring 2020, but how important – subsequently – did convenience prove for a manufacturer such as Britvic during what we will probably come to call "the Long Lockdown"?
"The convenience channel is a huge thing for us, it's really important," Paul answers."There's so many distribution and sale points. It's a great penetration point for the category, it's great visibility for the brands within the category. And what we saw in convenience early on was a big spike. I think that was driven, first, by people trying to get hold of products and going to go to shops they probably wouldn't normally have gone to, which meant new customer base coming to the convenience channel.
"Second, shoppers were suddenly buying in different categories, particularly for at-home consumption, deferred consumption, as opposed to the chilled on-the-go type products, which would normally sell the most."
This represented a new feature of consumer demand in convenience, as the tendency to do more and bigger shopping trips locally spread during the pandemic – and it meant adapting.
"I know on occasion, we did things like use the chiller space, where we had Single Serve products, which dropped because people were stuck at home and in lockdown. So we used that chiller space to put different packs into stores: small multipack cans or bottles of Robinson's and squash, etc."
I ask Paul how it is now, and whether the surge has persisted, suggesting a change in consumer habits.
"We saw the convenience trade stay strong with high levels of demand, but probably not quite the levels of a peak," he says, "but what we did see is a shift in terms of where the types of shops were that were doing well. The classic neighborhood store was the real winner and the urban centers – the High Street, high-footfall locations that normally would be probably the best-performing stores – were actually the ones that once struggled."
What is good news all round is that things are reverting to normal, with it looks like elevated trade in the convenience channel continuing. Have the single serves now gone back into chillers across the land?
"From the single-serve perspective, we have seen is it recover quite quickly this year," he says. "It clearly ran at a reduced level, pretty much mirroring the reduced movement under lockdown. But as movement has picked up again, single-serve recovered strongly. I'm very confident that it will return to normal levels."
Energy and wellness for thee and me
Another development Paul has noticed – and which was underway before Covid gave it an understandable boost, is the growth of the Wellness and Energy category. The spectre of illness has made people think more carefully about their vitality and health, and this has shown up in sales.
"One of the overriding consumer needs is energy. People typically look to find energy or pick up some energy, and they find that in different ways, whether it's snacks, a cup of coffee, or a drink. So the energy sector has continued to grow, stimulant energy has continued to grow, and the no-sugar variants within that are the ones that are growing the fastest: people are watching the sugar content, and obviously the soft drinks levy has had an impact in terms of pricing. So I think that's starting to play through as well."
What is also happening, as the category expands and diversifies, is that it is finding a broader cross-section of shoppers to consume its products. The profile of the energy-drink consumer until relatively recently was the gamer-dude or the gym-goer and sports fanatic. Now, energy is "slowing down" a little as it moves upwards through age-groups and into more sedate surroundings.
"There's other sectors of growth in energy," Paul explains,slightly softer versions and stimulants. In the wellness category in terms of drinks we use the Purdey brand as our key entry brand, where people have got softer versions in terms of boost or replenish.
"And we use some of the functional ingredients or vitamins within those products that have already performed well. And I think we continue to see strong growth in that area. But we're expect to see strong growth because it's one of the consumer trends that is still paramount and people are still looking for it."
Wellness as a concept is expanding and drawing more people into it, leaving the devoted fans of the energy sector to its core: "The stimulant energy category has a relatively low penetration,i.e. not that many people actually drink it and lots of people don't drink it. But the people who do drink it, drink lots of it."
Now that Britvic is distributing PepsiCo's Rockstar brand, that end of the market is also well taken care of. "Rockstar has moved into the Britvic portfolio," says Paul, "and we're very pleased about that. PepsiCo really wants to put a lot of marketing behind the brand so there's a lot to focus around vitality and gaming, particularly, because Rockstar is a very strong cue and signal to the to the key target market. We're expecting strong growth.
And there is, of course, the brilliantly-named Pepsi Max, which of course is sugar-free but still rides high in the energy market. "We haven't advertised any sugar cola since 2005 – yes, that far back – and the choice was made to really focus on Pepsi Max to actually get better," says Paul.
By get better, he means that it's all about taste, not sugar.
"Taste is the number-one reason why people buy products in soft drinks. It's also the number one reason why people don't buy products and soft drinks. So you've got to get taste, right," he says."So even when you're putting in healthier products, or functional benefits, or you are taking sugar out, the taste still has to be spot on."
Lowering the limits: HFSS
The taste issue brings us neatly to the impending high fat, salt and sugar (HFSS) restrictions that are due to come in from next April, banning certain products from check-out and aisle ends, followed by a TV watershed in 2023. The ban could have swingeing effects on the trade, although most of convenience is in small shops that manage to be exempt. How does Britvic see this next round of regulatory headwinds in their sector? Has the recent soft drinks levy meant that the industry has already gone through the pain barrier, or is there more to come?
"With the soft drinks industry levy, the industry responded to it with a really strong reformulation program," says Paul. "I know from our Britvic perspective, we already had the vast majority of our brands and portfolio already below the level of the sugar levy coming in, so we were already well placed.
He believes the industry did a good job maintaining the quality and taste of its products, with people wanting sugar out, but taste to remain – "They don't want to feel like they're not getting the product that they they've always had."
Now, with HFSS, that trend continues, but products other than soft drinks (high fat ones rather than sugar-heavy skus) might be more challenged. "If you look at HFSS and at the levels there, it means that soft drinks is actually really well placed because the vast majority of products have already been reformulated."
But Paul believes that the blunt instrument of legislation is only part of the solution to a much wider and endemic problem.
"I think the jury's still out on whether it's actually delivered on the whole objective, which was obesity levels, because that's a much bigger conversation and needs a much bigger response," he says. But from our industry perspective, I think we responded really well."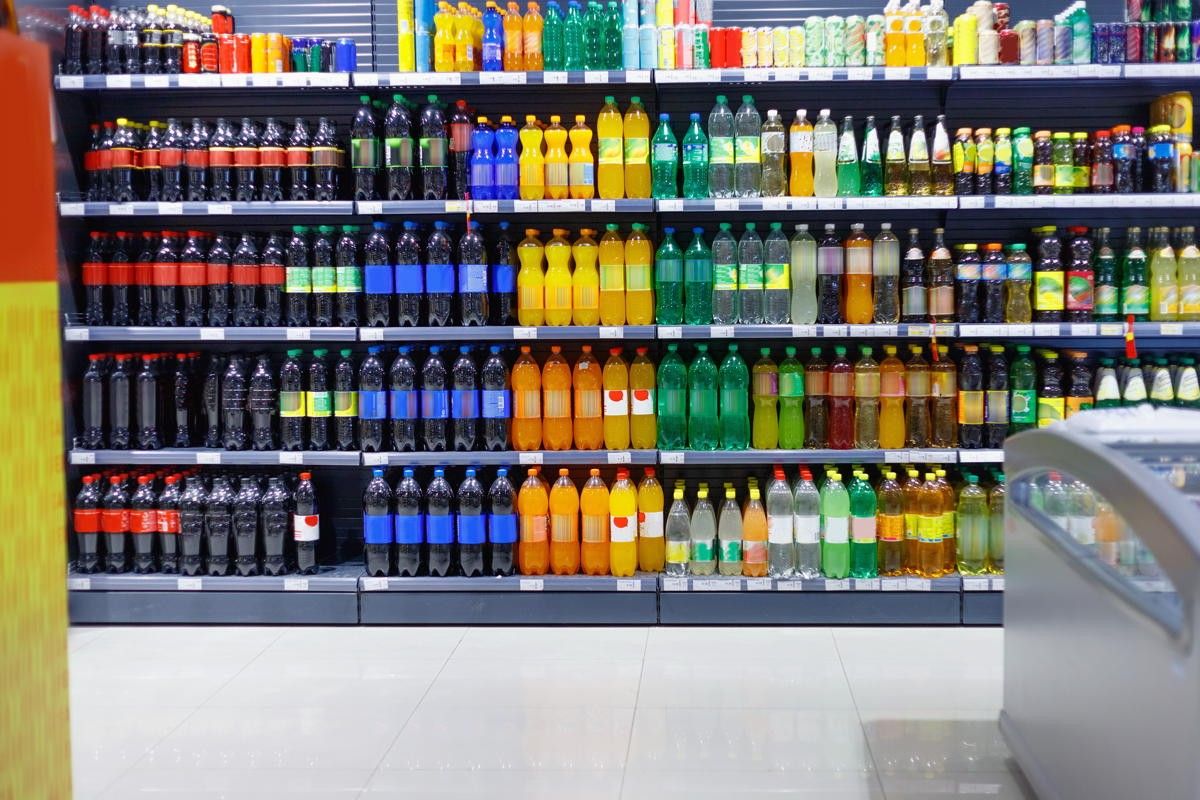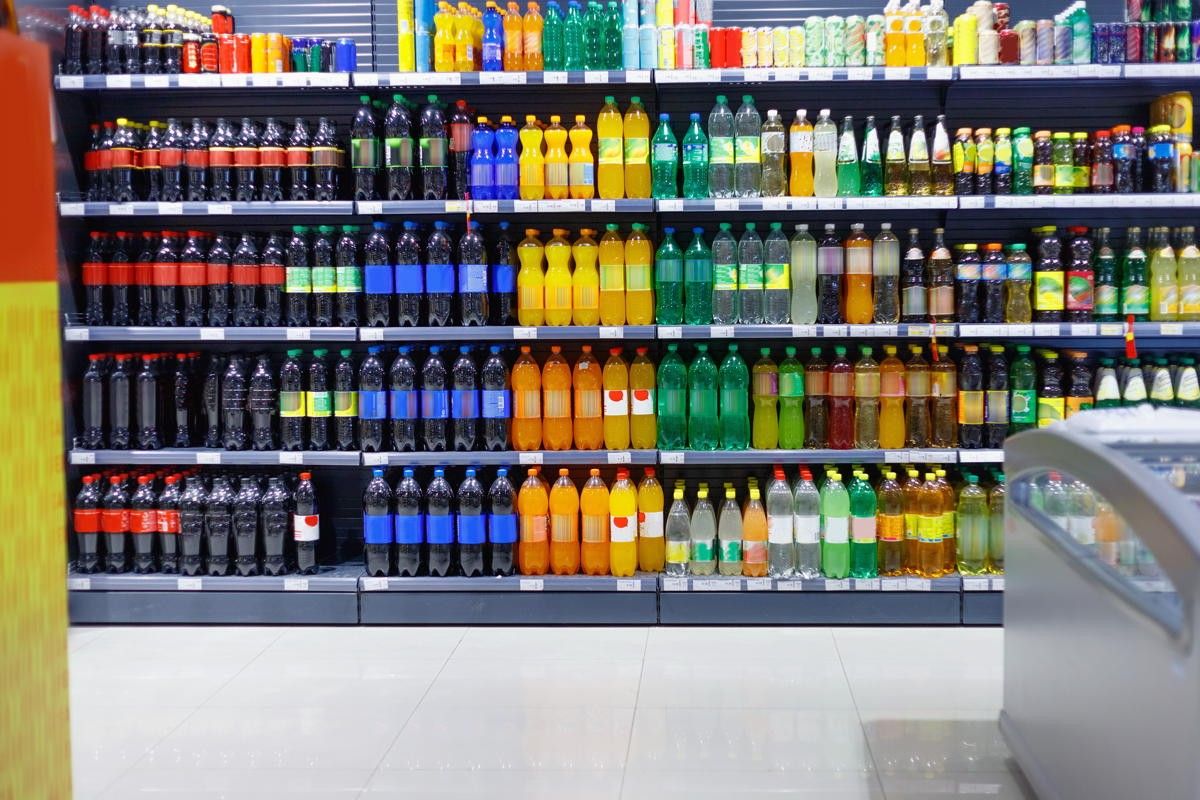 Going forward, he believes that soft drinks is now well-positioned relative to regulations and that the sector is actually in an "opportunity space": "It's the category that probably ticks the boxes of the legislation more so than other impulse categories, who I think are more challenged on reformulation and being able to change the products without impacting the taste."
It remains a worry, though, because soft drinks is the umbrella of the impulse snacks basket. All the other categories of self-treating such as crisps, biscuits, and confectionery sell less than soft drinks because they are typically bought with a soft drink. Potential post-HFSS drops in sales of 20 per cent in the other categories might have a knock-on effect because if you're not buying confectionery, for example, you might not go in and buy drink at the same time.
"I can understand the worry," agrees Paul. "At this point the best thing is for retailers to work closely with those categories to understand the actual impact of the legislation. Retailers should move quickly, and make those changes in terms of in terms of stores and layouts and space allocations and be decisive in terms of what they are trying to offer."
Premiumisation marches on
On the other hand, a complementary trend means that even if you sell less, you can sell more of higher-priced products with better margins – meaning that the onward march of premiumisation can be a help, and the soft-drinks category has some headroom here, Paul believes.
"Soft drinks is still a very mainstream category and there's probably other categories developments right now – maybe ice cream or coffee – that are probably being tiered and premiumised a little bit more," he says. "So I still think that there is lots of room and it's one of the big consumer trends.
"Health and wellness and premiumisation are probably the two endearing and enduring trends that will come back through. So how do we go about that? I think great product, obviously great tasting product that really delivers. People have shown that they're prepared to pay more money if the product delivers."
As an example, he suggests looking at the hospitality space, where Britvic has decades of front-line experience. There, consumers have funded the growth of some fantastic premium brands and the trade has experienced a sort of ratchet effect of quality – it tends to go only one way, and once a drinker has experienced, say, the perfect gin-and tonic with the ultimate mixer, that mixer becomes a necessity rather than a luxury.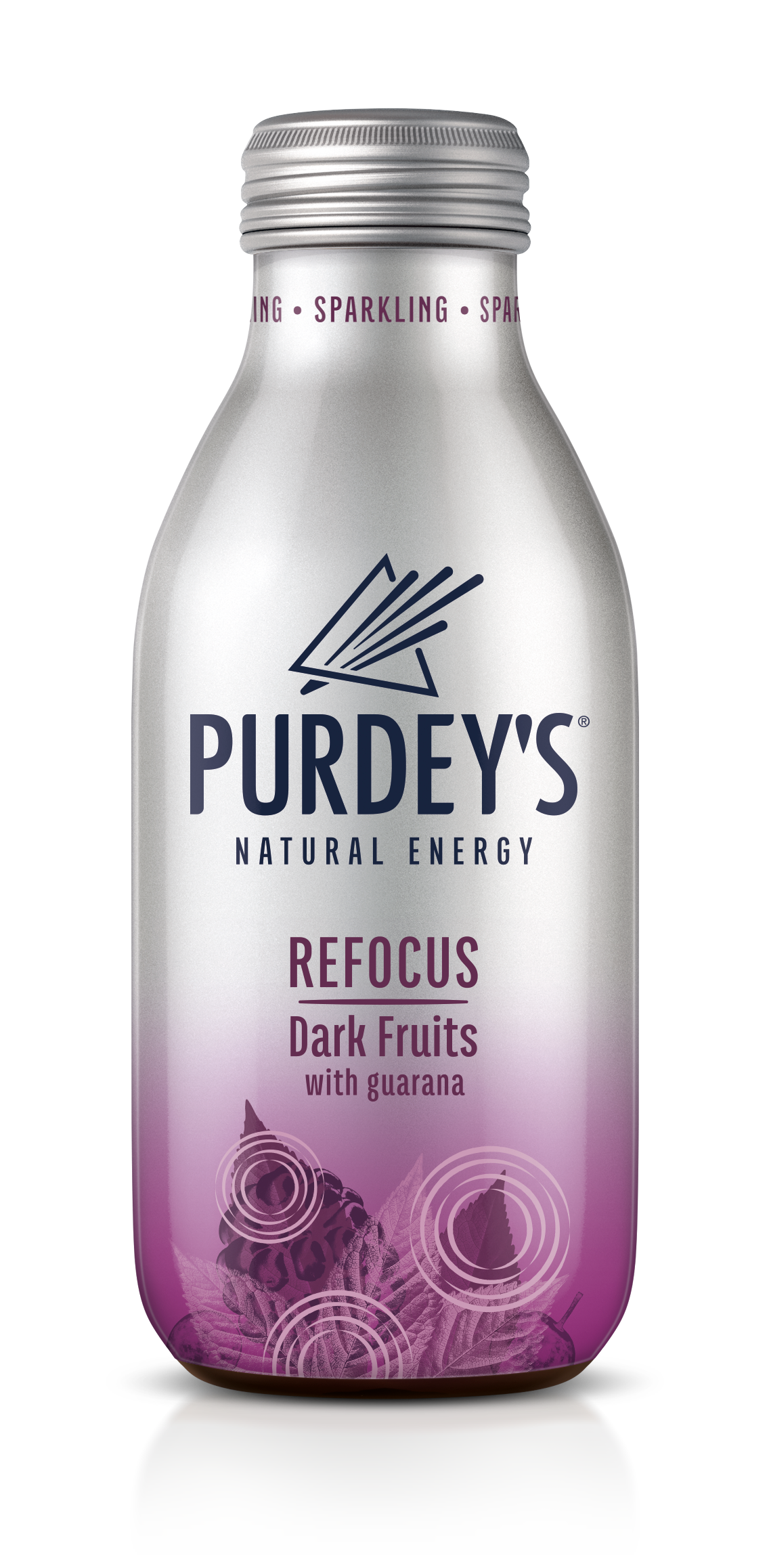 "You can see that the price premiumization of a product and the quality of the product has improved," Paul explains. "We've got brands we're going to invest behind. We've got Aqua Libra as an infused water brand. We've got Purdey's, as we've already mentioned, the wellbeing brand.
"We recently purchased a plant-based nut milk called plenish, which is an organic product. Again, that takes us probably more overtly into a wellness space. And if you look at the price per liter or the price per serve of that product versus, let's say, standard carbonated drinks, there's a premiumisation opportunity."
With consumers seemingly happy to pay up to roughly double for premium products, this is clearly one route around any damaging effects of HFSS.
"We have to stay positive and every time there is change, and there's no greater accelerant of change than necessity," Paul emphasises. "It's an opportunity to learn what's gone well, what problems have been raised. But all of these things create a positive opportunity for change and moving forward."
DRS: Bringing it back (home)
Speaking about responding positively to change, I am keen to ask Paul what he thinks will happen with the impending Deposit Return Scheme, because on one hand we can see it as an avenue of engagement and possibility, as brands and consumers work together to help improve the environment (the way it used to be, returning your pop bottles in the 1970s). On the other, though, it's more work, expense and inconvenience for retailers, and perhaps even puts friction on sales.
"We look at it in a number of ways," he responds. "Sustainability clearly is a huge issue,and as a large business operating in soft drinks, we've got to put our hand up, to step forward to work out how we're going to deal with it."
Because drinks come in containers and that is not going to change in the near future, Paul has formulated the essence of the challenge. He says that in addition to the need for industry uniformity in terms of intent ("because that's what people are going to respond and react to"), he has concluded the issue isn't packaging: "The issue is what happens to packaging."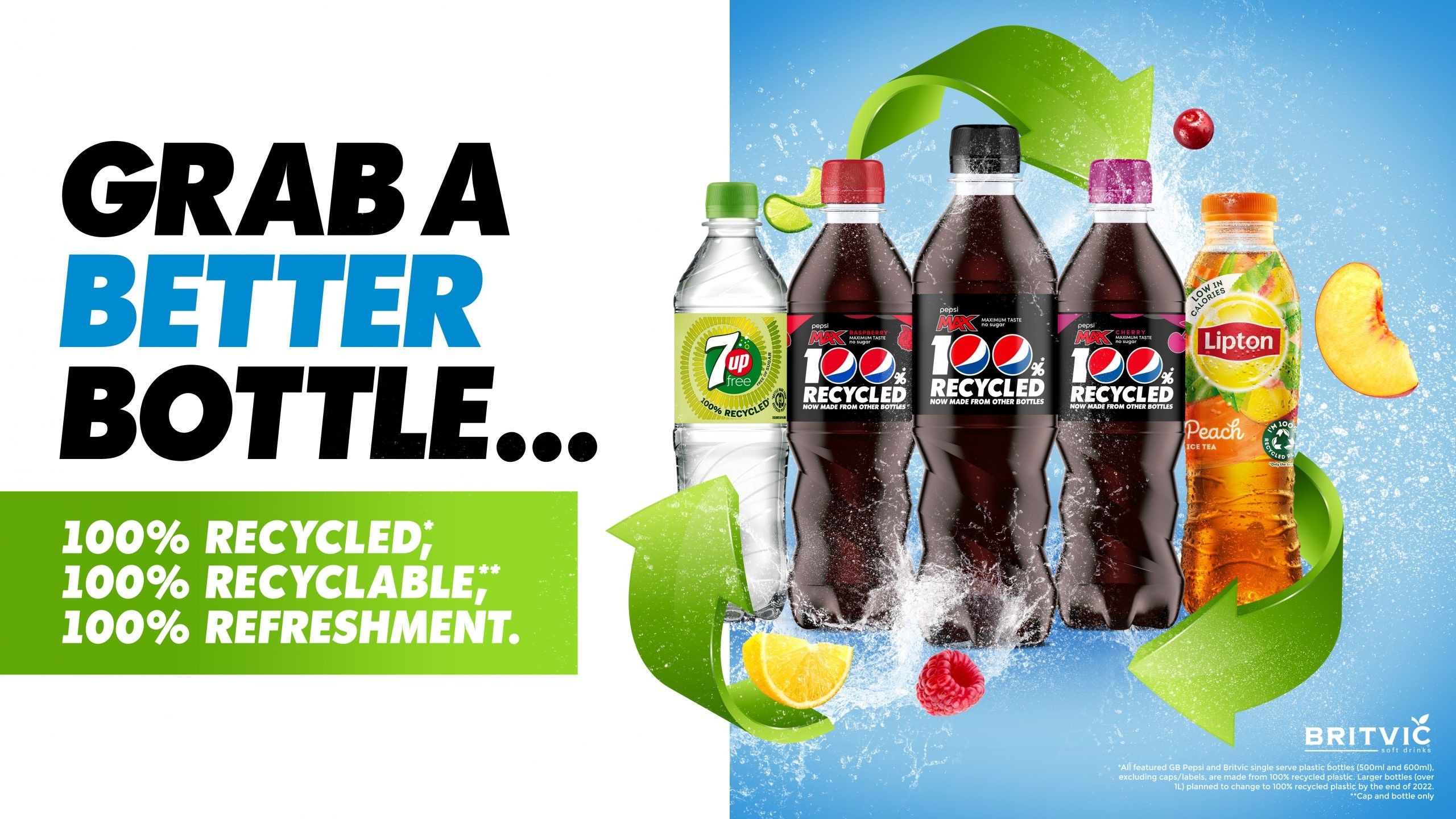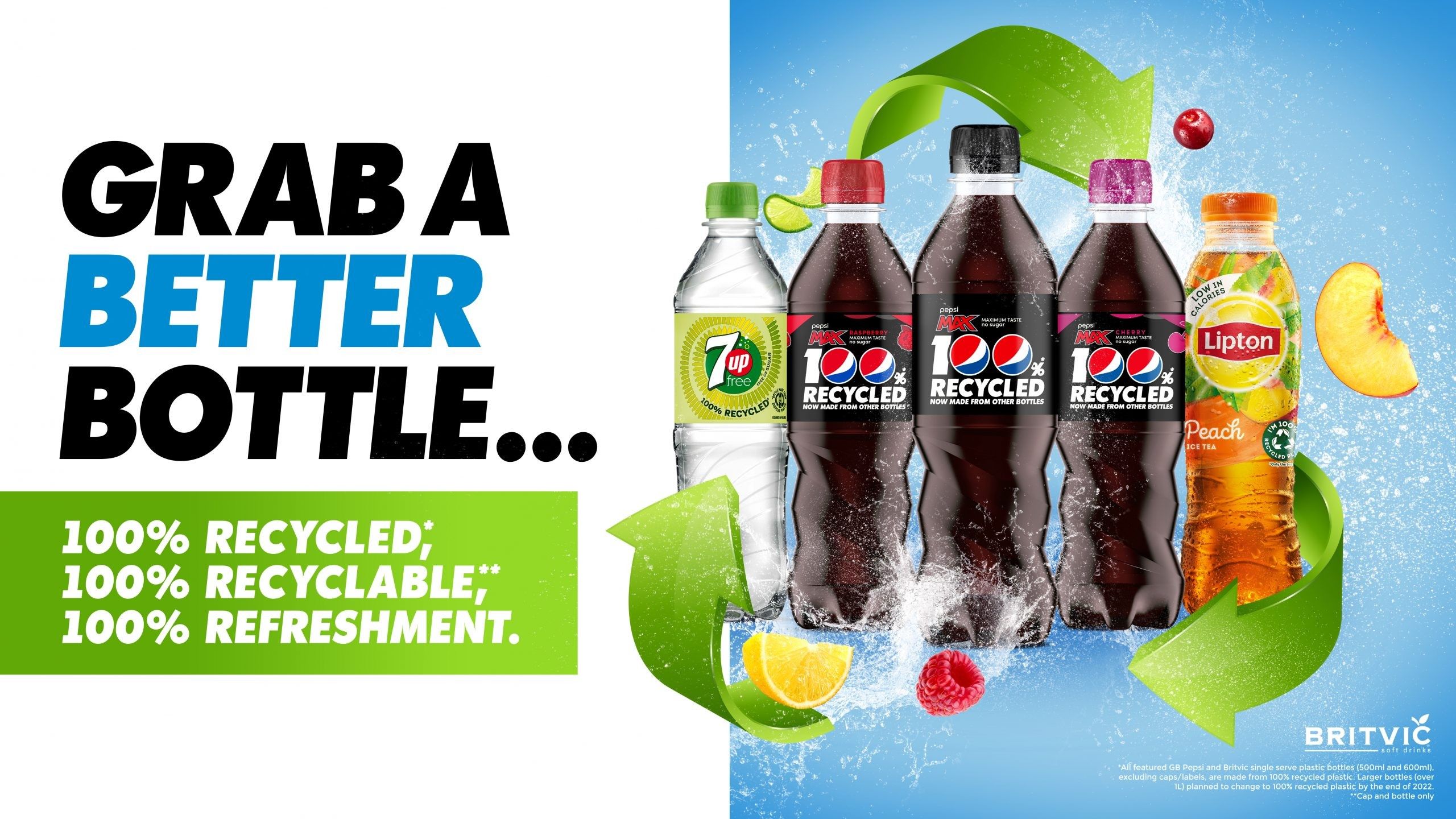 Reframing the problem in that way shifts the understanding from a worry about bottles and cartons to a solution-focussed concentration on how to lessen the negative impacts of necessary packaging.
"We don't want to demonize packaging," he says."We don't want to demonize any particular material, because they all have different carbon footprints. Plastic is the one that hits the headlines. But plastic, when you look at its environmental footprint, quite often is at an advantage to some of the alternative methods."
Too often there is blanket condemnation of many industries as polluting – easy to do without wondering how we could live without the products they supply. But it is far more practical and creative to decide what you plan to do about specific problems.
"I always ask the question, What problem are we trying to solve? Are we trying to solve the litter? The plastic use? Ocean waste? Are we trying to solve carbon emissions? And obviously those things are all interlinked and come together, so what we're setting out to do is to say, Okay, how do we create an ecosystem and a model where the packaging doesn't become waste?"
So keeping the packaging but stopping the waste – at least to some extent – is problem-solving that can be built on in the future?
"At the moment too much of our packaging does become waste," he says bluntly, "whether that's where there isn't effective recycling, or where there isn't effective collection schemes, or where people don't dispose of the product properly.That is why we are supportive of a DRS scheme, because we think it will solve several of those problems. One, it gives an incentive for people to return the packaging and reclaim their deposit. Two, it gives the material the opportunity to go back into the recycling industry and come back around and enable us to use it again."
Practical steps can be taken as soon as objectives are clearly (rather than ideally) expressed, which means that Britvic has made a commitment that all of its plastic packaging will be 100 per cent recycled PET [polyethylene terephthalate] by the end of 2022.
"That's quite racy, and quite challenging to do," he says, but Paul is a man who likes a challenge.
Mr President
It remains for Asian Trader to congratulate Paul on his presidency of the British Soft Drinks Association, a fitting reward for all the time and hard work he has invested in helping the body, and the industry as a whole (he joined Britvic back in 2012 and was made MD of the GB business just a year later). Paul succeeds as President Nichols plc's CEO Marnie Millard, who had given the BSDA an important role as a founding member of Circularity Scotland.
I ask Paul how he sees his own period of presidency shaping up. "There's some big issues around at the moment," he says."I think it's the time to bring together the industry and the relevance of the association's probably never been stronger. I want to make sure that we have a full representation, big and small, old and new, multi-category representation – that's when the industry is at its strongest. I think there's lots of key issues when the supplier point of view needs to be put across, and my aim would be to do that in a constructive and collaborative way."
The BSDA is a fantastic organisation because it brings together so many very different producers and entrepreneurs, big and small, all of whom share the overwhelming enthusiasm for supplying delicious drinks, and I mention that the annual lunch always has a wonderful atmosphere.
"I want to bring forward the collective wisdom and voices of the soft drink sector, which has always been one of the most dynamic and always one of the strongest manufacturing segments," says Paul. "And hopefully I can help create the environment to do that,
"And I think I think this year is going to be particularly special," he concludes, "Because obviously we've had so much time away from our families and a number of people haven't been able to connect and haven't been able to see people so hopefully, this year will be the year when we will all be able to get together as families. I wish you all the very, very best and Happy Diwali to all."