Britons simply love their furry friends. And even more, they love to splurge on them. They definitely don't want to compromise when it comes to their "four-legged babies" – be it food or treats or toys or wellness products. No wonder, owners spend billions of pounds on pet products and services each year and it is time that independent convenience stores too take a dip in this pool. 
There are about 10.3 million to 13 million pet dogs in our country, the latter figure revealed by Statista in its latest release, marking a sharp increase from a decade earlier when the dog population in the UK was around 7.6 million.  
As the population of dogs grew, so did the share of dog-owning households. Around a whopping 34 percent of households in our country now own a pet dog. 
Cats are no less-loved either! Cat population was estimated to reach 12 million in 2021-22. Across the UK the share of households owning at least one cat is going strong, if a little behind those who choose the company of canines.   
With such massive numbers, it is no surprise that the pet care industry generated a market value of £3.1 billion in 2021. Dog food market is the most profitable, valuing around £1.5bn. And the numbers are only set to rise. 
Interestingly, 24 percent of all owners acquired their pet in the last two years, meaning that 5.4 million pets have been acquired since the start of the COVID-19 pandemic in March 2020. According to reports, new owners are more likely to be younger (58 percent of pet owners aged 18-44) with a higher level of education (39 percent of pet owners with a university degree qualification or higher) and a higher household income (48 percent of pet owners with a gross household income of over £50).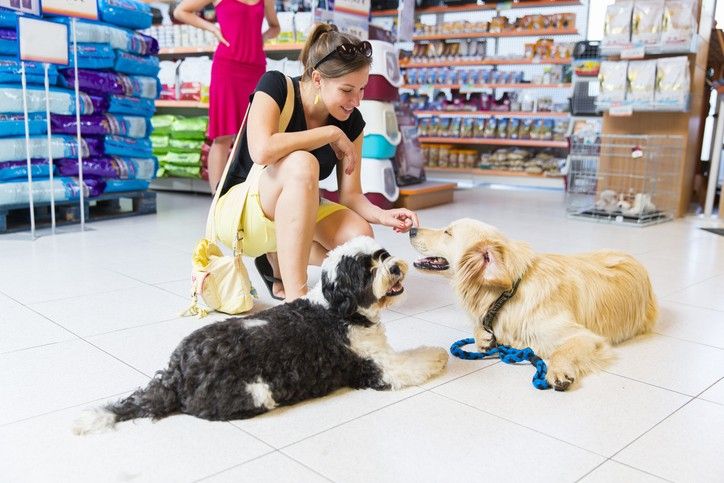 New-age pet parents are generous and ready to splurge when it comes to their furry friends. Consumers are buying pet foods in larger quantities than in the past, moving away from table scraps, leftovers and home-cooked food to packaged pet food.  
Zoe Taphouse, Category and Market Activation Director at Mars Petcare, acknowledges the rise of recent pet ownership and points out how it is a perfect opportunity for incremental sales for independent convenience stores. 
"As pet parents navigate their new lives as pet owners, it's important that retailers offer guidance through their store offering by stocking well-known brands that will add a level of comfort to shoppers in the early stages of purchasing these types of products." 
Samantha Crossley, Marketing Director at Lily's Kitchen, echoes similar thoughts when she says that it is important that convenience stores become pet friendly, setting their shops apart from larger retailers. 
"Making your shop pet-friendly opens a whole new sales opportunity to drive revenue and create returning footfalls each month," Crossley told Asian Trader.  
What to stock?
The major players in the petfood market are Mars, Nestlé Purina PetCare, Hill's Pet Nutrition Inc, Heristo AG​, and Archer Daniels Midland (Neovia)​, among others.  
Mars is currently one of the biggest players in the pet sector with 42 percent share in the pet food industry, making several extremely popular brands, like Temptations, Crave, Catsan, Greenies, Pedigree, Royal Canin, Sheba, Special Kitty, Whiskas, and many others.  
Since consumers gravitate towards trusted brands, the recognizable brands – Pedigree and Whiskas – are ideal for retailers to target this surge in demand.  
"These 'pet parents' also appear to take comfort from purchasing premium brands – including Sheba and Whiskas which are growing at +9.3 percent and +16.4 percent respectively – as pet food is no longer viewed as a necessity, but more an opportunity to treat and add health benefits to their pets' diets," Taphouse said. 
When it comes to the pet food market, wet food makes up more than 30 percent of food sales. Wet food is also generally perceived to be a more enjoyable meal for dogs, offering high levels of animal proteins and a variety of tastes and textures.  
With an increased number of people spending more time at home due to flexible working, many have switched to wet food because fewer people now need to leave a bowl of dry food out at the beginning of the day before leaving for the office," Taphouse said.  
Dry kibble is close behind, and together they make up more than 50 percent of total sales. It is cheaper and considered more nutritious. Also, due to the harder texture of the food, the pet's dental hygiene improves with dried food. The remaining food sales are prescription diets and treats.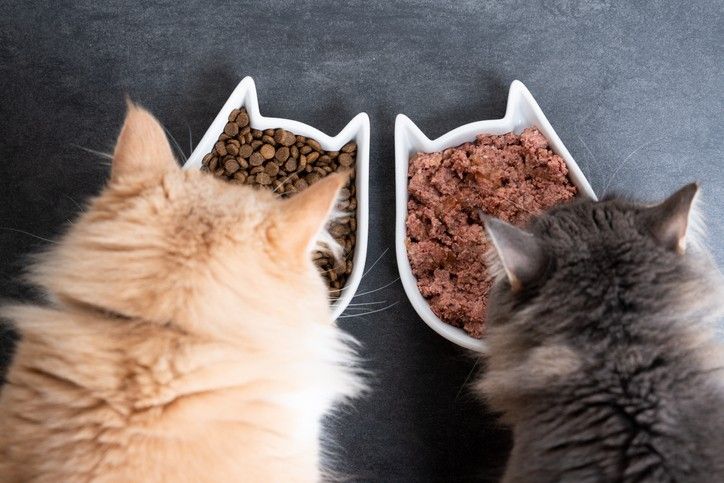 Earlier, Nestlé Purina launched Purina Beyond Nature's Protein for both cats and dogs- a pet food that builds on alternative proteins to make better use of the plant resources.  
Popular pet food brand Lily's Kitchen, now acquired by Nestle, creates recipes which celebrate the big occasions and everyday family meals with comforting recipes, such as Cottage Pie – made with proper meat and wholesome vegetables. 
Its latest launch, On the Go Bars, allows pet parents to feed a complete meal while they are out, rather than a complimentary snack, to keep pooches topped up until their next meal, without scrimping on quality or taste.  
Available in two mouth-watering flavours – beef and chicken – these Lily's Kitchen On The Go bars can be popped into any bag or pocket, guaranteeing proper food for dogs. 
The most popular dry cat foods in the UK are Go-Cat, Purina, Iams, Royal Canin, and others, with Whiskas Complete coming in as the leader.  
Cotswold Raw has created a new range of complete raw meals for cats. The new range, initially available in Chicken and Turkey flavour, is designed to provide the convenience of a packaged food with the balanced nutrition of a natural raw diet. 
The treats sector for dogs and cats is also growing year-on-year and is something convenience retailers should consider stocking when filling their shelves. Lily's Kitchen offers a wide range of treat options here for both dogs and cats, including baked treats, chews and training treats, all designed to entertain a pet's taste buds. 
What's New? 
Consumers are becoming increasingly aware of what goes into their food, and it's no different when it comes to their pet's food. While historically a pet owner would have chosen a well-established brand as a 'safe bet', these days they are also topping it up with health benefits and product quality. 
Pet humanization is becoming a globally accepted term in the pet industry implying, more and more pet owners are willing to provide their pets with human-like products or experiences. Kelton Research also notes that 81 percent of cat or dog owners consider their pets to be true family members, whilst Mintel reported that one in five of UK cat or dog owners would cut back on spending on their own food before reducing spend on food for their pets. Clearly, "pet parents" are increasingly looking to feed their furry babies only high-quality pet food, irrespective of price.  
The trend of humanization has also strengthened the demand for premium pet food, especially in varieties such as gourmet, homemade, clean labels, prepared with locally sourced ingredients, with high protein, artisanal, healthy, grain-free, age-specific, and breed-specific food.  
"Premiumisation has long been a key driver of petcare sales, but the last year or so has seen the trend grow in popularity even further, with more owners viewing their pet as a child or family member," says Taphouse. 
"With such strong sentiment, it's no wonder that premium offerings are continuing to drive petcare sales. This is particularly true of convenience, where sales of luxury brands have increased for cats in particular by 25.1 percent." 
Taphouse advises retailers to utilise this opportunity in store by increasing space for these products from popular brands such as Sheba, building excitement with new launches and offering temping promotions to boost these sales further.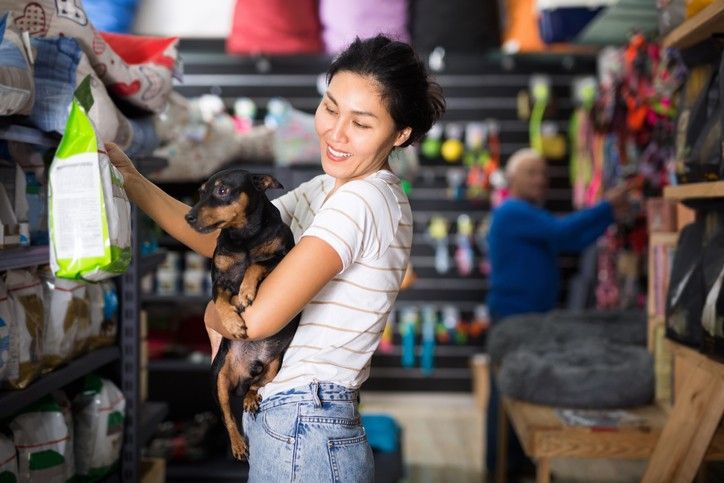 A key trend within petcare is natural credentials such as 'clean' ingredients, recipes inspired by the diets of our pets' wild cousins, avoidance of grains and other cultivated human food stuff.  
"Anything artificial is eyed with suspicion," informs Taphouse, adding that shoppers are becoming more conscious of what they are feeding their pets. 
Mars' 'Natural Goodness' range from Cesar taps into this trend, offering shoppers something even more luxurious to Cesar's core range. It contains a higher meat and animal derivative content (+12 percent) and lower fat content (-1 percent) which will appeal to those health-conscious pet owners. 
Crossley from Lily's Kitchen also explains how petcare is not only becoming increasingly humanised, there is also a renewed focus on  plant-based diets. 
"We've also noticed that pet parents are often looking for pet products which feel familiar on a human level, such as protein bars, familiar favourites and plant-based foods.  
"Lily's Kitchen creates recipes which celebrate the big occasions and everyday family meals with comforting recipes, such as Cottage Pie – made with proper meat and wholesome vegetables," she says. 
In our country, 9.3 million people eat a meat-free diet and five million of those have a pet. When it comes to the attitudes of the UK's dog parents, 34 percent believe it's good for their pet to regularly have plant-based meals, and 43 percent believe it's healthy to limit the amount of red meat eaten by their pet.  
To cater this demand, Lily's Kitchen has developed Plant Power wet recipes for dogs so that pet parents who want to feed a little less meat now and again can be confident their dog is enjoying a nutritionally complete, balanced meal full of flavour. 
Also, for dogs that are susceptible to allergies and other health problems, certified animal nutritionists and veterinarians usually recommend animal-free diets. At present, other manufacturers such as Yarrah and  Beco Pets also cater vegan dog food. 
Independent retailers should also make sure to stock natural food as well since consumers are also looking for quality, natural pet food for their pets while securing their essentials in convenience stores. 
"The natural pet food category has been growing more than three times faster than the total petcare category for the last four years," points out Crossley. 
Products such as muffins, soups, ice creams, crisps, sausages, popcorn, beer, and wine for cats and dogs are also displaying a rapid growth rate. In fact, this year's heatwave has led to a business boom for Waggy Doggy Doodahs that makes ice cream made with lactose-free milk. The company's other dog treats include doggy popcorn and doggy crisps. 
The segment is witnessing a series of mergers and acquisitions. Earlier this year, Cranswick acquired Grove Pet Foods- producer of dry dog food for several leading brands under private label relationships alongside its own brands including Vitalin (natural) and Alpha Feeds (working dog). 
Inspired Pet Nutrition acquired Pet Food UK and its Barking Heads (known for products such as 'Fat Dog Slim' and 'Purr-Nickety'), Meowing Heads and AATU brands from Piper and its founders. The brands offer a range of natural dog meals and pet treats under the Harringtons and Wagg brands.  
Apart from mergers and acquisitions, innovation is also a key aspect in this market. The use of insects as an alternative source of protein in pet food has also garnered the attention of manufacturers aiming towards sustainable production practices. In August 2021, Mars Petcare launched its first 100 percent insect-based cat food formula exclusively in the UK market.  
Pet owners' focus is predicted to shift soon on weight management, skincare, and digestive health. A recent survey shows that two fifths of dog and cat pet food buyers think their pet would benefit from losing some weight, signalling a widespread recognition of the pet obesity problem. Given that 51 percent of dogs, 44 percent of cats, and 29 percent of small mammals in the country are obese, according to Pet Food Manufacturers' Association, makers are now focusing on coming up with low-calorie or low-fat pet food. 
Pets and Indies
The recent pet boom and premiumisation trend have created a new avenue altogether for store owners. 
A very quick and easy way to tap this segment is making the c-store pet-friendly, thereby getting a step ahead from big grocers. Placing a water bowl and leaving a roll of dog waste bags close to the shop entrance are some easy ways to let pet owners know that the store is pet-friendly and caters to their needs.  
"At Lily's Kitchen, we know that one of the key missions for convenience consumers is a top-up shop for essentials. For this reason, it is important that shoppers can find a range of core pet food options in their local stores. It can be a challenge to transition to a new pet food, and cats, in particular, can be quite fussy about their meal preferences," points out Crossley.  
Lily's Kitchen recommends stocking customer's favourite SKUs, such as the Countryside Casserole dry recipe, which is also available in a smaller kibble size too for small breed dogs. 
Another way to drive sales in convenience stores is to indulge shoppers' impulse. It is important to disrupt shoppers, and POS materials are a great way of doing this, as is featuring pet products at till points too. With petcare being a high value category, pet treats are a great product to feature at a till point, as well as gondola ends and on clip strips too.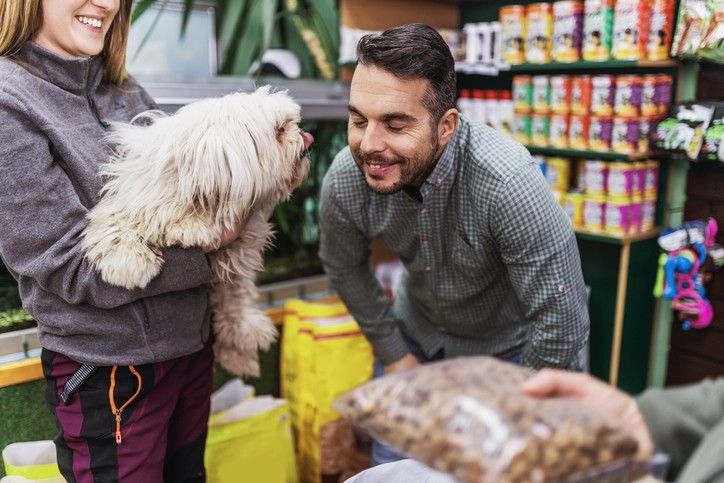 "Over the years, Lily's Kitchen has helped train and educate retailers on our high-quality recipes and the wholesome ingredients used to make them, to help them explain and sell our products to shoppers. We also work closely with our retailers to help them choose a range of products that best suits their needs, in addition to planogram support, bespoke displays, POS material and samples. Alongside this, we've supported the retail trade with promotional activity that encourages shoppers to try our products," informs Crossley. 
By offering a good range of petcare products, from main meals, to treats and functional products (such as our Lily's Kitchen Woofbrushes), independent retailers can set themselves apart from competitors and drive footfall to their stores, she adds.  
Stocking natural and premium pet care options with eye-catching branding will also boost sales and basket spend. Retailers must keep in mind that shoppers (as well as end-users) in this segment are finicky and loyal to brands.  
"We also see that 52 percent of convenience shoppers are more likely to go to another store to buy their desired pet food if it isn't available. Retailers can drive greater loyalty and longer, more fruitful customer relationships by getting to know their shoppers and aligning themselves with the wants and needs of pet parents through the range of products and services they offer in store," Mars Petcare's Taphouse says, adding that retailers should raise awareness of their petcare range via front of store displays or aisle ends and promote their store offerings on social media. 
With the number of millennial and gen Z shoppers becoming increasingly conscious about environmental, Taphouse further advices retailers to consider showcasing sustainable credentials by offering dedicated recycle points to encourage consumers to drop off pet food packaging or offer refill zones without purchasing additional packaging.  
"Understanding the values and expectations of these shoppers will provide retailers with the knowledge needed to be able to meet these needs and will attract younger generations into stores," she says. 
Earning Loyalties
Cost of living crisis is showing its effect on this segment as well. The number of shoppers and trips per shopper are down, however, spend per trip is growing. This indicates that shoppers are trading up in terms of pack size but also, the channel is beginning to see the impact of inflation with spend per trip being in double digit growth.  
By increasing distribution of larger packs, c-store operators can increase spend while helping consumers feel like they are getting good value from a local store, says Taphouse. 
Growing pet population, coupled with the rising pet-owning trend and premiumisation, is expected to drive the pet food market during the study period. Overall, the pet food market is projected to register a CAGR of 4.5 percent during the forecast period (2022-2027).  
Since petcare shoppers spend more in convenience stores than the average shopper, these numbers present a bright future and clear sign of better sales in the coming years. Following just a few simple steps like stocking well on bestsellers and new launches, independent retailers can not only increase their sales but also earn the loyalty of their shoppers' timeless best friends.