A new survey by Philip Morris Limited (PML) has revealed the growing concern among convenience retailers on the possible rise in the consumption of cheap, illicit cigarettes as a result of the lingering cost-of-living crisis.
According to the survey, conducted by KAM, over half (51 per cent) of responding convenience stores said they felt concerned that the current economic climate will increase the consumption of cheap, illicit cigarettes this year.
The survey asked 250 UK convenience retailers a series of questions on what trends may emerge in the tobacco and smoke-free categories in 2023.
When asked if greater access to, and awareness of, affordable smoke-free alternatives would help reduce any potential increase in the consumption of illicit cigarettes, 40 per cent of the retailers said that it would.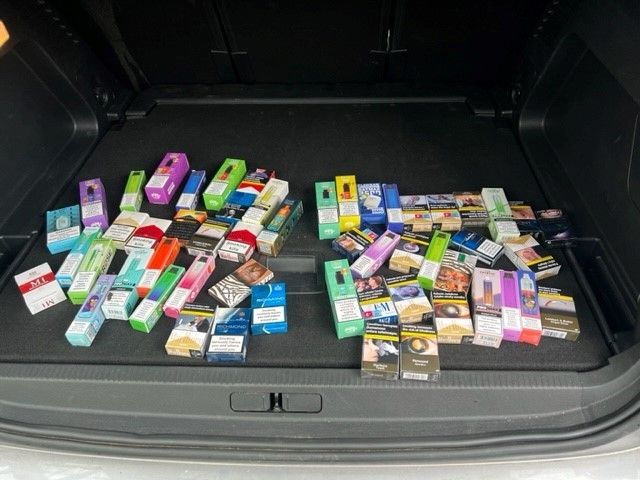 In response to the rising cost of living, 46 per cent of retailers also plan on expanding their smoke-free product range to offer adult smokers more affordable alternatives, such as e-cigarettes, heat-not-burn products, and nicotine pouches.
Figures released last year in a report by KPMG, and commissioned by Philip Morris International (PMI), found close to one-in-five cigarettes consumed in the UK in 2021 were illicit – up to almost one-in-three in some areas, such as the North East of England. This increase was fuelled by counterfeit cigarettes, growing 34.1 per cent in 2021, meaning they are now the most prevalent form of illicit cigarette in the UK.
"The concerns of UK convenience retailers on the potential increase in illicit tobacco consumption are certainly justified, given the current cost-of-living crisis and the fact that criminal networks have a history of exploiting financial vulnerability," Will O'Reilly, a former Detective Chief Inspector at Scotland Yard and a consultant on the illicit trade of tobacco and other nicotine products for PML, said.
"In recent years, the black market has evolved rapidly – moving beyond tobacco to include other nicotine-containing products, particularly illegal disposable vaping devices. This is another key concern for those retailers operating on the right side of the law and committed to giving their adult customers access to quality, compliant and trust-worthy smoke-free alternatives."
Kate O'Dowd, head of commercial planning at PML in the UK and Ireland, has advised retailers to "deal directly with legitimate manufacturers with a solid track-record in the responsible commercialisation of smoke-free products".
"PMI has invested $10.5 billion (£8.6bn) in the research and development of science-based, smoke-free products and apply scientific methods – inspired by the pharmaceutical industry – to ensure every product adheres to the highest manufacturing standards and strict quality control measures," she said.
"This approach extends to our expanding multi-category portfolio of smoke-free products in the UK, which includes IQOS – the UK's number one heat-not-burn product – and VEEBA, a premium and recyclable disposable e-vapour device that strives for excellence in design, quality, and compliance."