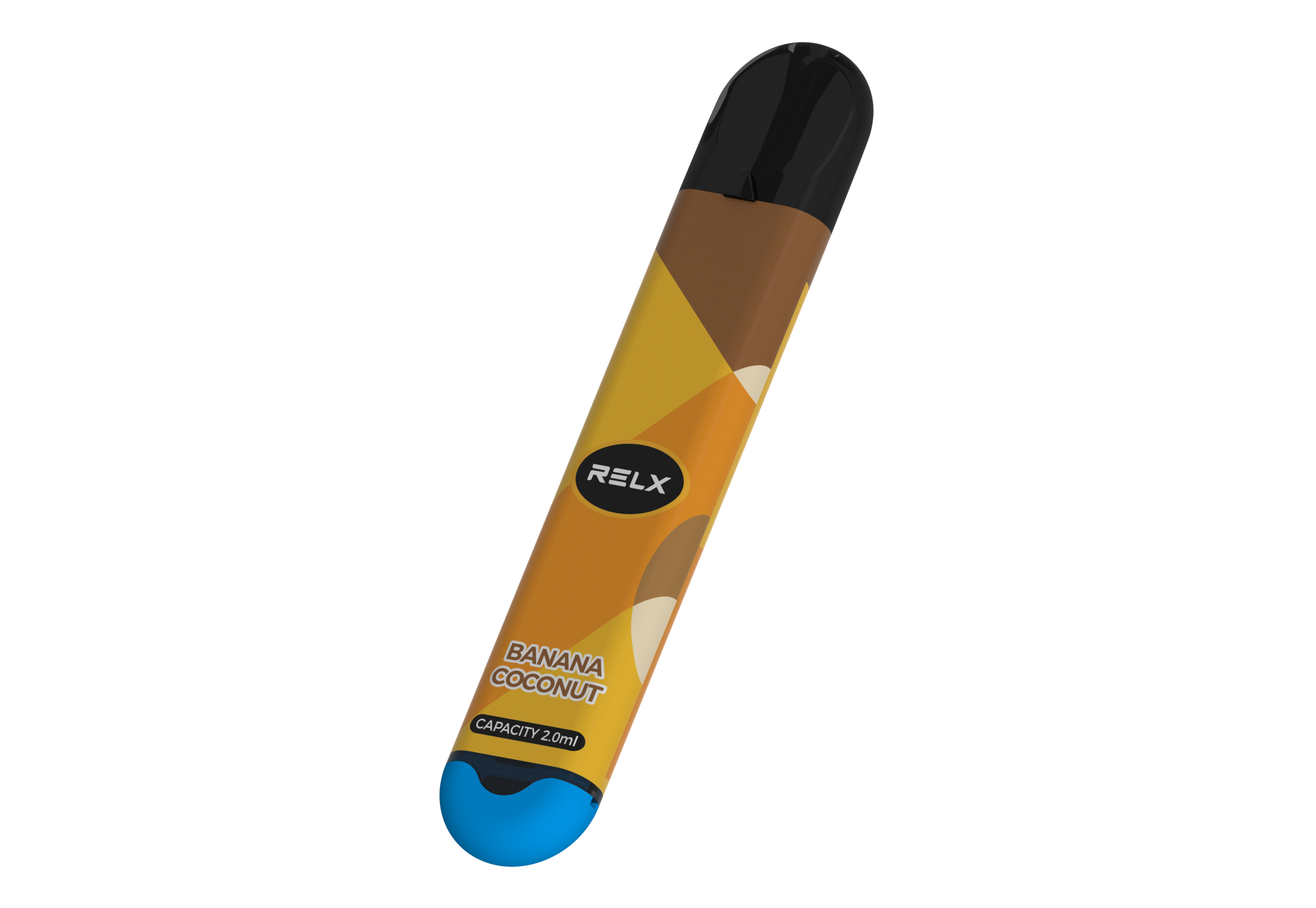 The newly launched disposable, RELX BAR, created by RELX x BubbleMon, has been celebrated for three unique design features, and is now stocked in key vape retailers across the UK following a successful launch.
The RELX BAR caught the eye  to a trio of innovative design features that represent a genuinely original approach to disposables.
Firstly, the vape comes complete with a state-of-the-art transparent e-liquid cabinet which runs up the side of the device to reveal the level of e-liquid remaining. The handy feature shows adult users when they are low on e-liquid and when to purchase a new vape device before it runs out.
Secondly, each of the 10 flavoured devices come in two different styles, rather than the single option offered by most disposable brands.
The RELX BAR is available in patterned colour and plain block colour, giving adult consumers have a choice of which to opt for depending on their personal preference.
The Strawberry Watermelon flavour can be purchased in plain red, or red patterned with pink and orange blocks of colour, while Apple Green Kiwi is available in plain green, or green with splashes of yellow and blue.
Finally, the bar's unique design also includes a light which is activated when the user inhales.
The disposables range is co-manufactured between RELX and BubbleMon – the number one vape brand in South Korea.
Following a successful launch in May 2022, the RELX BAR by BubbleMon is now available for general trade.
The launch of the disposable bar falls in line with a new RELX International initiative – committing the brand to exceptionally high standards and first-rate quality products for consumers.
As part of the commitment, RELX maintains rigorous testing and quality standards that follow all laws and standards for e-cigarette products.
RELX is committed to youth prevention, through a company-wide initiative that stretches from product development to sales; preventing and discouraging the use of vape products by minors.
This is achieved through a series of measures, including concerted efforts with retailers to step up on-site identification.
"With so many new brands entering the disposals market, we wanted to create a product which made a splash with premium, unique design credentials," said Micaela Sangiovanni, Senior Trade Marketing Manager at RELX International at RELX International.
"Not only does the device offer adult vapers a convenient product, impeccable quality and great flavour, it also brings a new level of design to the market.
"The RELX BAR's state-of-the-art transparent e-liquid cabinet serves several useful purposes, while our choice to offer the device in a number of colour tones gives adult consumers a brilliant range of choice.
"Both of these design elements break new ground within the industry, illustrating RELX International's innovation when it comes to vaping."