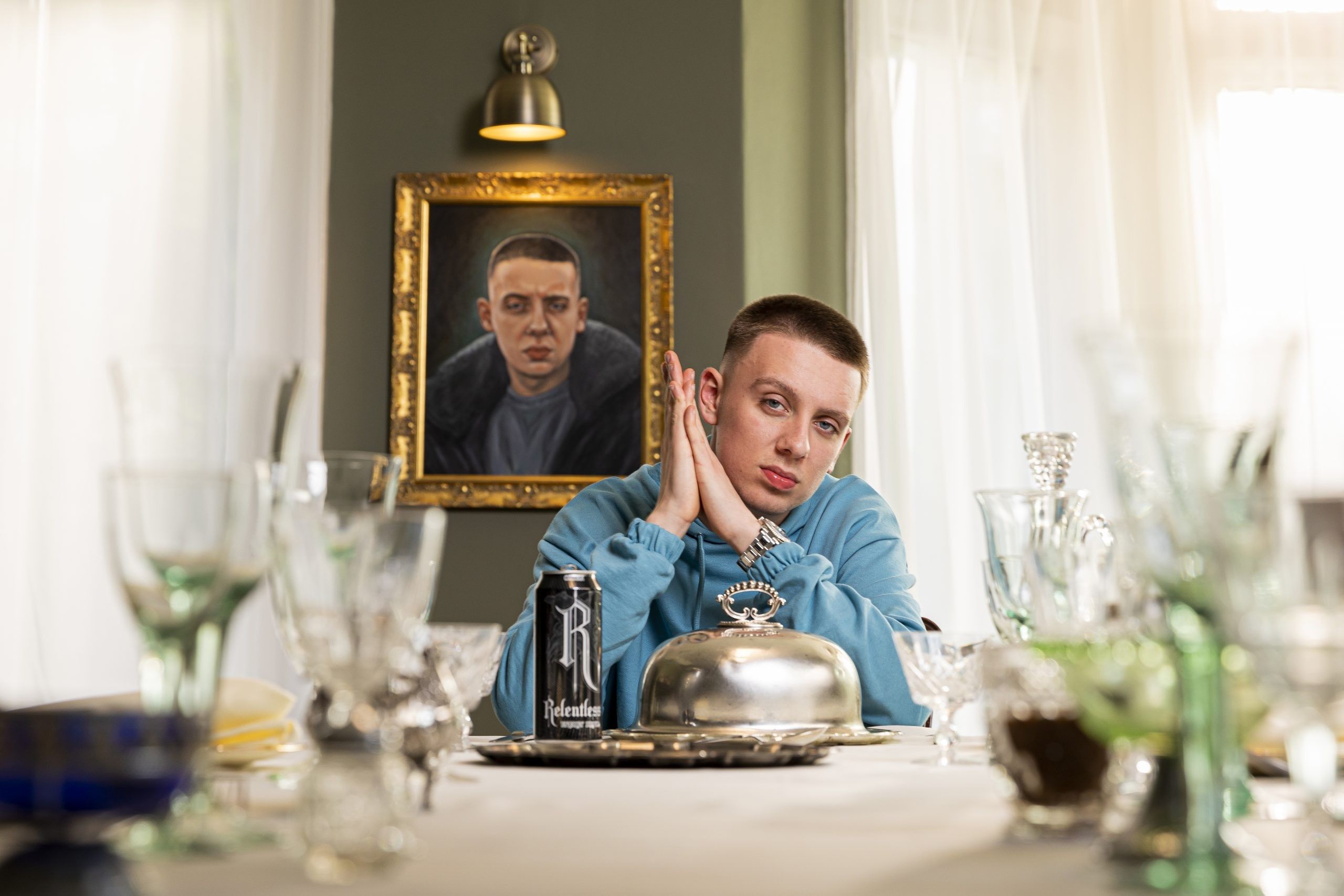 Rapper Aitch will become the face of Relentless as part of the brand's new #WithoutLimits campaign.
Targeting a "Gen Z" consumer, the digital-first campaign will be activated across Snapchat, Tik Tok, YouTube, Facebook and Instagram over a three-month period. On-pack promotion will run across limited-edition cans, giving shoppers the chance to win a fan experience with Aitch
Coca-Cola Europacific Partners (CCEP) has unveiled a disruptive new campaign for Relentless, which will see rapper Aitch become the new ambassador for the brand.
The young rapper – who's already racked up six top 10 smash hits and collaborated with the likes of Ed Sheeran and AJ Tracey – succeeds grime star Stormzy who was the face of Relentless until now.
Live from today, Relentless's new #WithoutLimits campaign will come to life with a playful one-minute 44 second hero film, teasers, behind the scenes clips and images available on YouTube, Facebook, Twitter and Instagram, where viewers can follow Aitch as he imagines what a day without limits would look like in his hometown, Manchester.
Inspired by iover-the-top music video scenes and aspirations of a VIP lifestyle, Aitch can be seen taking a jet-ski joyride on the Manchester waterways, emerging from a limousine flanked by white doves, and performing a rooftop parkour routine – all without spilling a single drop of Relentless.
Also available now, shoppers can get their hands on Aitch x Relentless Origin limited edition 500ml cans which feature an on-pack promotion with money-can't-buy prizes.
For the chance to win, Relentless fans need to enter the unique codes under the ring pulls of promotional packs into an online draw. Twenty lucky winners will get to enjoy a fan day with Aitch, and ten runners up will receive Aitch merchandise.
"Our energy drinks brands have continued to grow over the past twelve months – up 30% in value and performing ahead of the market to increase our share of the segment to almost 31 per cent," said Martin Attock, Vice-President, Commercial Development at Coca-Cola Europacific Partners.
"Worth £43m and in growth year-to-date, Relentless is key to our portfolio and has been powering experiences in music for more than a decade. That's why partnering with one of the top artists on the UK rap scene is something that we know will resonate well with fans of the brand.
"Combined, our #WithoutLimits campaign and on-pack promotion will drive even more shoppers into stores for a can of Relentless, especially as the on-the-go mission continues to pick up – and we're urging retailers to take advantage."