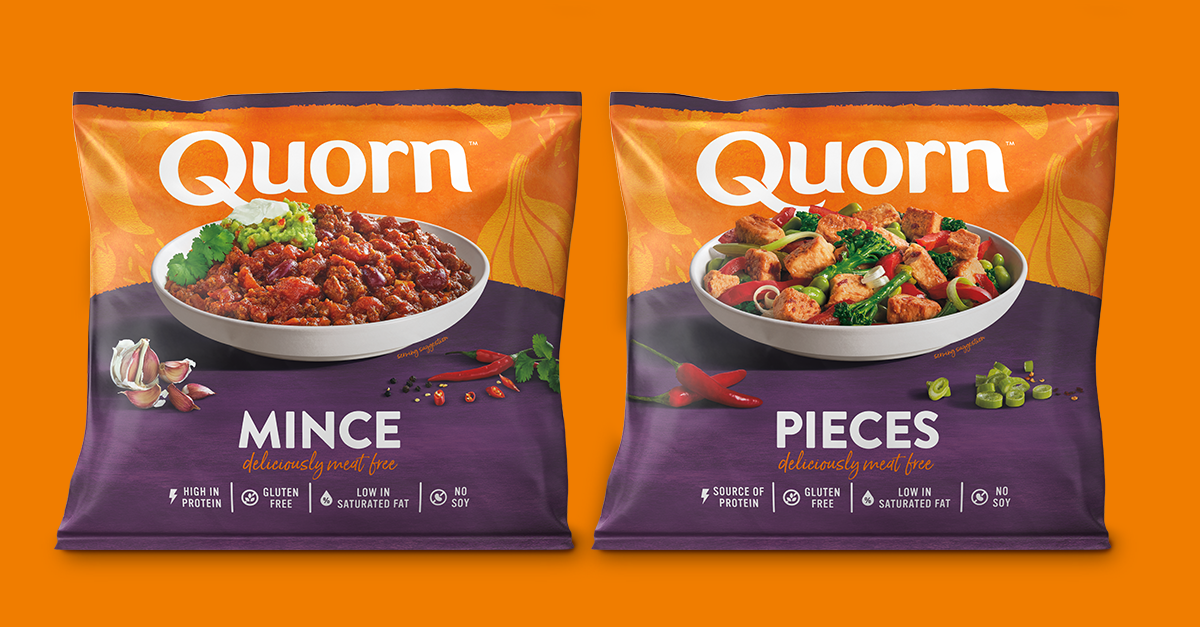 Meat-free pioneer, Quorn Foods, has launched a new campaign to encourage people to think more about their protein choices by "Helping the Planet One Bite at a Time".
The  brand will be making changes to its communication plan in 2021 and will be investing heavily to show shoppers that switching to Quorn is an easy change we can all make, that comes with benefits to people and the planet alike.
Timed to launch during Veganuary, the campaign comprises TV, social, PR, OOH, VOD, shopper support, a bold new pack design and a partnership with Liverpool Football Club, all aimed at encouraging consumers to lower their carbon footprint by reducing their meat intake.
The brand's new "More to Life than Meat" advert airs Saturday 16 January during the popular ITV show The Masked Singer and uses a light-hearted narrative to demonstrate that anyone regardless of their profession, routine or habits can enjoy switching to Quorn.
The campaign will be supported by Quorn's great partnership with Liverpool Football Club. Launching across social, digital, OOH and print channels from today (Thursday 14), Quorn is challenging LFC fans to go meat-free on match days. Kicking things off is a new video where skipper Jordan Henderson, alongside star players Alex Oxlade-Chamberlain and Xherdan Shaqiri, discuss their own eating habits and the benefits of going meat-free, and invite others to try as part of Helping the Planet One Match at a Time.
The £202m brand is also rolling out a bold new pack design.
"It's now or never," says Gill Riley, Marketing Director at Quorn Foods. "We must all play our part in the change our planet and future needs. 2021 is the time for Quorn. We want to kick start a movement, change behaviour and be the food for our future. We'll be creating a rallying cry to make people feel part of a collective change for good and encouraging them to join Quorn by helping the planet one bite at a time."
The new pack design will continue to display the carbon footprints of products, an initiative the brand believes needs a collective effort from across the food and drink industry to empower more consumers to make food choices based on their environmental impact.
"Our mission at Quorn is to help reduce the impact that our diets have on the planet and our health. To do that, we need to appeal to the masses. Our new comms strategy has been designed to be relevant to all and to engage every shopper whether they are vegan, vegetarian or the flexitarian mainstream – meat eaters with a conscience," concludes Gill.