After a long spell of cold, wet and dull winters, summer has finally arrived as a relief for everyone. Warmer weather means an upbeat mood resulting in more outdoor activities, gatherings, barbecues, picnics as well as big nights in with friends. And what is omnipresent in all of this, and more, is chilled drinks to quench our thirst. It won't be an exaggeration to say that soft drinks, juices, energy drinks, even chilled cocktails and beer add life and joy to summertime.
Such drinks not only add life to summer, but they are also a lifeline for independent stores by being one of the top three selling categories. According to Britvic's Soft Drinks Review 2023, drinks and juices are now worth over £2.8 billion to the convenience channel. Despite the sluggish economy, sales of soft drinks in convenience channel surged by 14.1 per cent throughout last year, boosting an extra £347.4 million through tills compared to the year before.
Top names, aka the bare-minimum must-stock brands for a store, in this aisle are Coca-Cola, Pepsi Max, Diet Coke, Red Bull, Lucozade Energy, Fanta, Evian, Coca-Cola Zero and Lucozade Sport.
Soft drinks become staple for every household as the temperature rises. Market figures show that due to the record high temperatures seen last summer, average store sales rose by around £7,500 compared to the previous winter. This is an increase per store of over £3,000 compared to summer 2021.
Interestingly, the greatest change between summer and winter is seen in sales of water and the smallest change is seen in Cola. This means that water sales are heavily influenced by warm weather while Cola sales are more consistent throughout the year.
Additionally, during summer of 2021, two thirds of soft drink spend was attributed to formats for immediate consumption (single serve cans and bottles). This is more extreme during the hot summer last year, when immediate consumption's share of total spends increased to 70 per cent, states a report by Shopmate.
Get Set
Jo Taylorson, head of marketing and product management at Kingsland Drinks, feels summer presents a slew of opportunities for local retailers to tap into for wine, RTDs, cocktails as well as for other summer drinks.
"The key is for retailers to really understand how different consumer groups are approaching drinking occasions and ensure that they are offering that breadth and depth of choice. Some will be looking for a premium wine to trade up to something special, while others with be shopping for beers, pale ales and ciders to experiment with new brands and flavours," says Taylorson, adding that shoppers will also be looking for new innovations such as fun RTD cocktails and canned wines.
Pandemic, and then inflation, has taught a thing or two to Brits and one of the most prominent among them is how to wind down in the comforts of home.
Nick Gillett, co-founder and managing director of Mangrove Global, agrees here and adds further that this change has opened a gateway of possibilities for local shops. Now the question is to tap it well.
"We know that consumers are choosing to drink at home and away from venues – that much has been clear for a while now. And with summer bringing increased opportunity for the off-trade – with all the sunny weather, barbeques, and garden parties – how can independent retailers be sure to make the most of it?"
Amy Burgess, senior trade communications manager at Coca-Cola Europacific Partners (CCEP), feels when it comes to convenience stores, balance is the key.
"Balance is key, both in terms of offering choice across a range of sectors and stocking different formats. Chilled single bottles and cans are key to making the most of on-the-go opportunities, and take-home packs are suited to at-home social occasions, like barbecues and sports nights, so both have a role to play."
Sparkling soft drinks are a popular refreshing accompaniment to help bring summer occasions to life. Retailers should focus on leading brands like Coca-ColaTM, led by Coca-Coca Zero Sugar alongside Fanta and Dr Pepper, the number one and number two flavoured carbonates brands in retail by value and Schweppes, the number one mixers brand in the off-trade by value and volume, says Burgess.
Now that the world is back to normal, food and drinks to go are seeing a rise in sales again.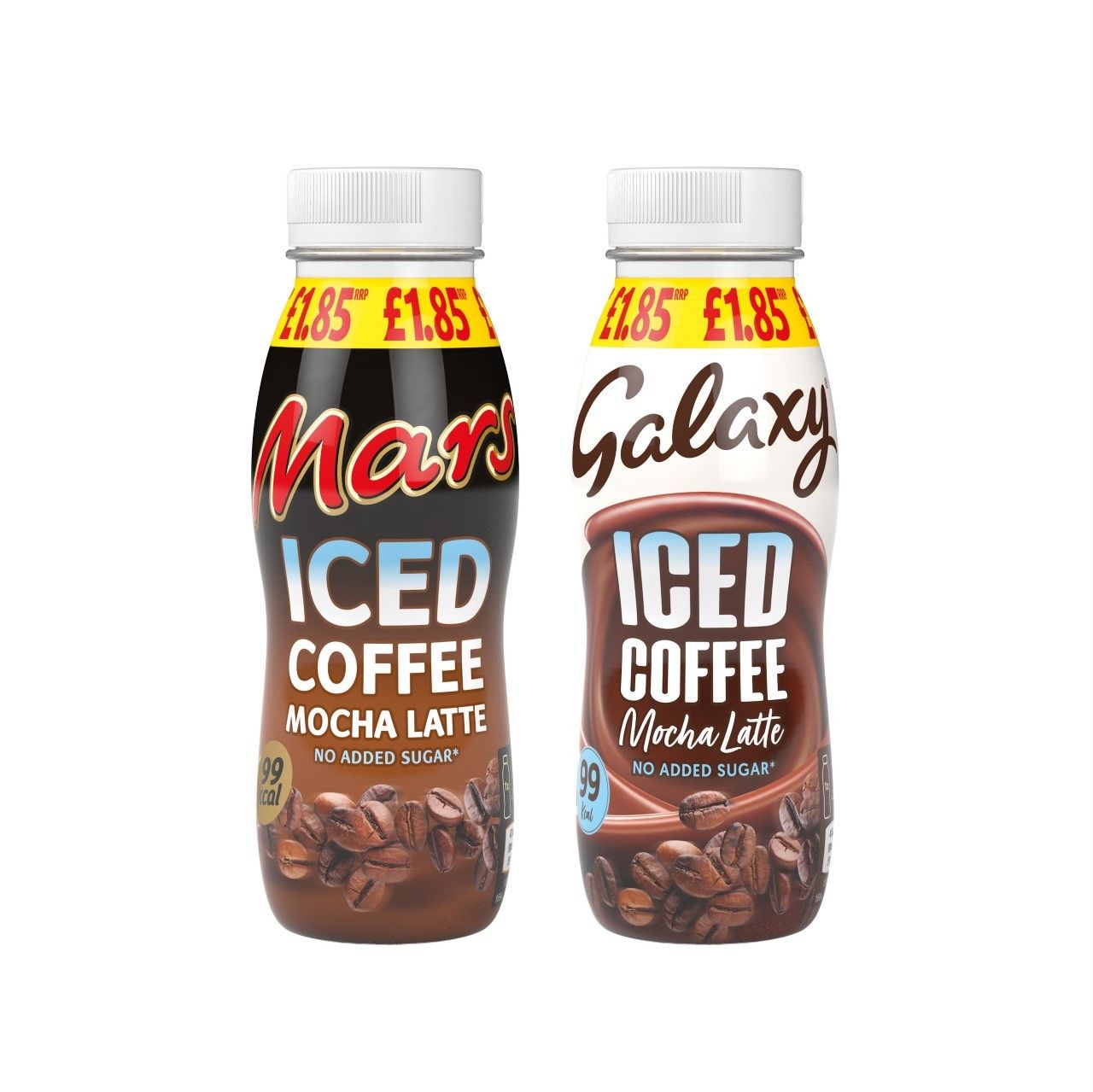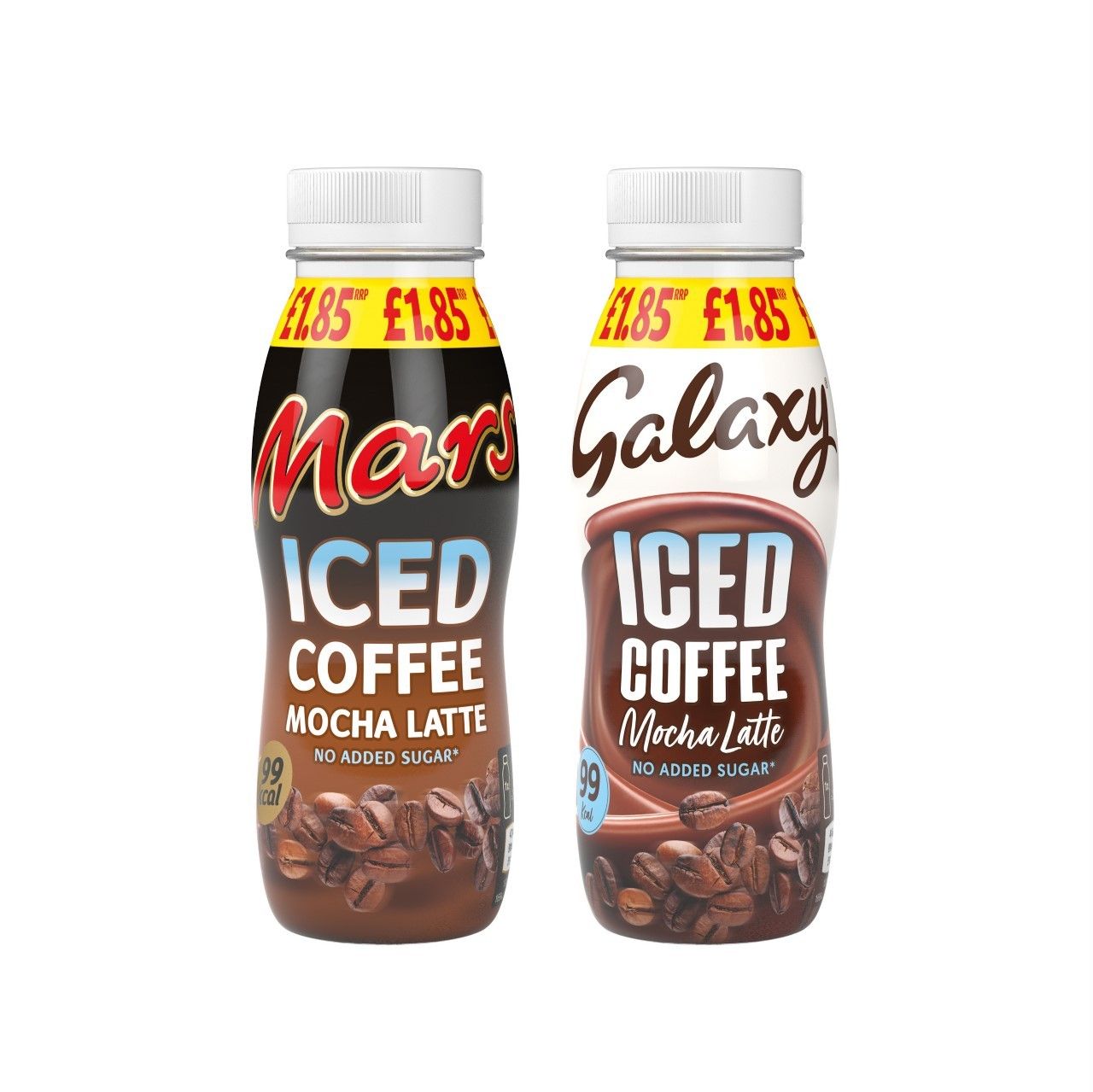 In fact, on the go drinks are driving category growth at +23 per cent YOY as consumers look for tasty refreshments on the move. Within this, 'on the go' fruit juice is one of the fastest growing segments with Juice Burst growing at an exceptional +70 per cent rate as consumers look for healthier drinks that taste great and at a fair price point.
Not to be overlooked in this aisle is flavoured milk category, which is worth £593 million wherein convenience sales now contribute 45 per cent of total category sales. Coffee and chocolate flavoured milk are the leading subcategories with Mars Chocolate Drinks and Treats being the biggest name here.
Steve Young, sales director at Asahi UK, too seems hopeful this season.
"Most shoppers (75 per cent) are willing to trade up on drinks and food in summer events, so it's no surprise that over the past couple of years, premium beer has benefited the most during summer," he says.
About 31 per cent of consumers say they are likely to drink beer at home or at someone else's house this year more often than last year, vs just 12 per cent saying they are more likely to drink beer at pubs, bars or restaurants more often, says Young, adding that wholesalers, therefore, have a huge opportunity to drive sales and profits from at-home socialising over the summer months.
Apart from usual soft drinks, energy drinks and beer, new entrants like low and no alcohol as well as ready-to-drinks (RTDs) and canned-wines are showing huge possibility of growth.
A win-win proposition in this aisle is RTDs, which can play an instrumental role in pushing the sale of base drinks as well as snacks. BuzzBallz Cocktails is a new entrant here which is creating quite a buzz with its unique brand image.
David Relph, country manager UK and Ireland at BuzzBallz Cocktails, believes that RTD is moving away from a fairly one dimensional 'alcopops' type of offering and is becoming much more developed and multi-dimensional, with seltzers, gin / vodka tonic mixer drinks at relatively low ABV offerings at one end, and more serious bar quality offerings at the other.
"We expect other spirit categories to take a larger share with tequila, rum and whiskey all growing in importance. Margarita is one of the most searched cocktails on-line, strawberry one of the most popular flavours for cocktails, and chocolate and chili spice flavoured drinks are also seeing a boost in popularity," Relph says, giving an insight to this fairly upcoming segment.
Six SKUs of BuzzBallz Cocktails are available to retailers via exclusive distributor Hammonds of Knutsford- Choc Tease, Tequila 'Rita, Strawberry 'Rita, Lotta Colada, Chili Mango and Espresso Martini.
Just Chill
Consumers are widely focused this year on pricing- 89 per cent of people now see price as the highest purchase driver. Naturally, consumer habits are changing due to the cost-of-living crisis.
Tropicana spokesperson, however, remains confident that the popular brand is well positioned with its strong brand equity and is outpacing key branded competitors on all metrics including brand awareness, brand preference and repeat purchase.
"As a brand we pride ourselves on providing a wide variety of products and options that can be enjoyed throughout the day and at different occasion," the spokesperson tells Asian Trader.
People are more cost-conscious at the moment, so are going out less and looking for ways to enrich their time spent at home. In fact, "Total Take Home Chilled Juice RSV" was up 8 per cent in 2022 vs 2019, and the uptick in at-home consumption spend has caused an increase in demand for products that bring some excitement.
"We see this trend continuing, especially now we're entering the warmer seasons. As the school summer holidays approach, family get-togethers and at-home celebrations, like barbecues, will be more commonplace, and people will be making these even more special with brands like ours," says the Tropicana spokesperson.
Another trend that is making a splash here as the days get longer and the sun makes a timely appearance, are mocktail-inspired drinks.
"Our Sensations range, which we've expanded in 2023 with a new Pineapple and Pink Guava Crush flavour, blends this trend with the elevated 'every day at home' theme featuring flavour combinations such as Raspberry & Mango Sunset and Passionfruit Punch," adds the Tropicana spokesperson.
Juice consumption in 'rest of the day' moments, such as those mentioned above, are another key consumer trend retailers should bear in mind in 2023. In fact, 30 per cent of juice is now consumed with lunch and evening meals . Juices that lend themselves particularly well here include tropical flavours, such as in Tropicana's Sensations range.
Not only are consumers becoming more cost conscious, but there is also an upward trend of shoppers looking for healthier drink alternatives. The health benefits of Tropicana products are centrally placed on packaging to catch the eye of consumers seeking a drink that scores high in both nutrition and flavour.
"Many of Tropicana's core products ranges contain Vitamin C, that helps support the normal function of the immune system, which will appeal to shoppers looking for a health win for the family," points out the spokesperson.
Demand is on the rise for drinks that incorporate natural ingredients, provenance and nutritional benefits. Rio, with its blend of five fruit flavours and sources of vitamin C, is a top five ranked SKU in Fruit Carbonates.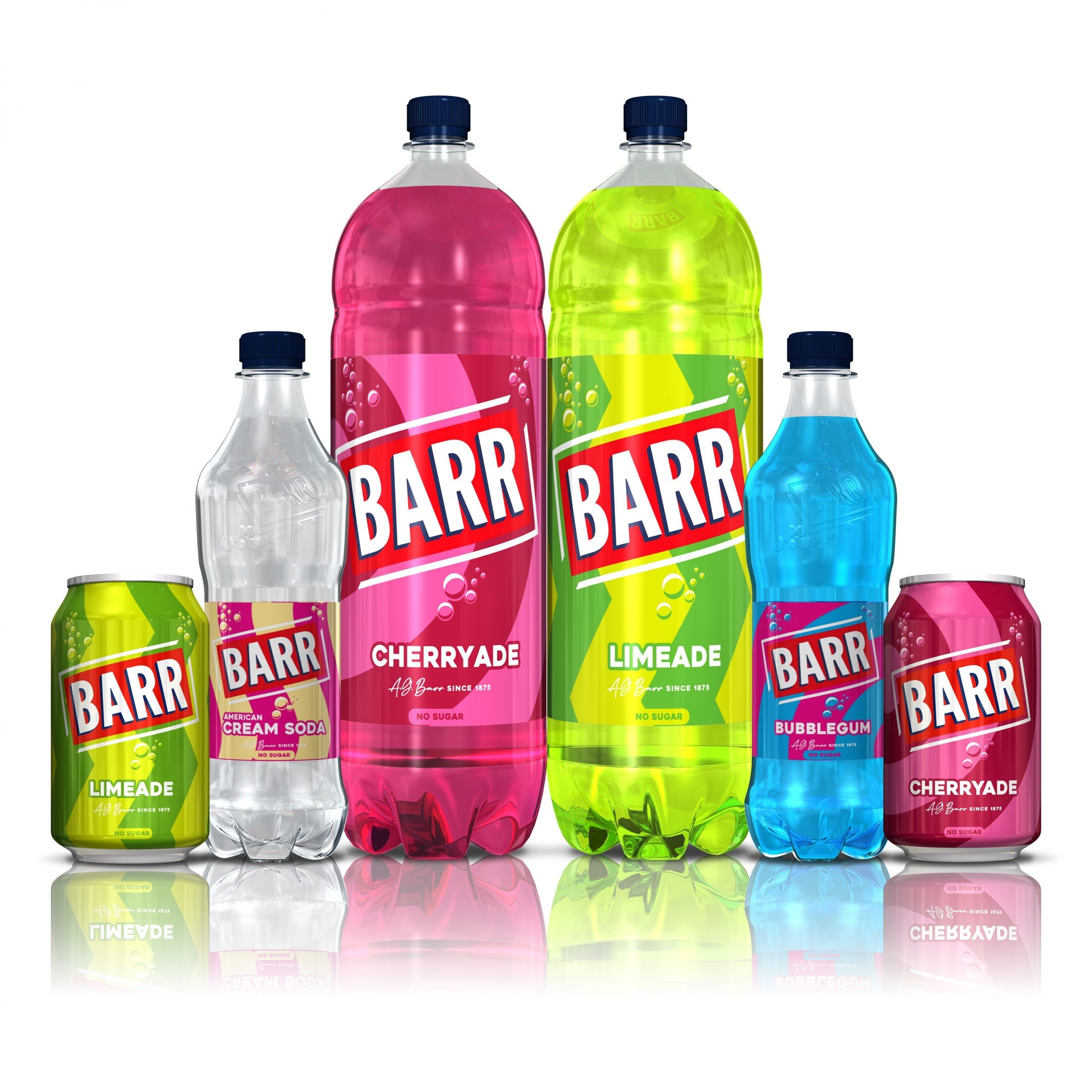 The Barr Family range too has flavour and format to suit every shopper.
"Thanks to its great value, flavours and fun appeal, it continues to be a firm favourite for shoppers in flavoured carbonates. This is highlighted by the brand's size – now worth over £43 million, delivering an incremental +£3.3 million in value in the last year," Adrian Troy, Marketing Director at Barr Soft Drinks, tells Asian Trader.
IRN-BRU is the UK's most loyal flavoured carbonate brand for shoppers, and is a must stock for all retailers, achieving double digital growth across its popular 500ml and multipack can formats. IRN-BRU XTRA, delivering extra IRN-BRU taste with zero sugar, also delivered an additional +£3 million of sales in the last year, proving to be a popular iconic flavour choice within the fast growing low calorie carbonates sector.
Barr Soft Drinks is set to give retailers a major boost thanks to a £4 million investment in Rubicon, including a high impact campaign reinforcing its position as 'the brand of summer' by bringing back its successful 'Made of Different Stuff' campaign.
Running from the end of May through to the end of August, Rubicon's 'Made of Different Stuff' messaging will reach over 93 per cent of 16 to 34-year-old shoppers an average of seven times.
Rubicon Sparkling continues to be a popular choice with shoppers, adding over +£4 million to the category last year alone. Rubicon Spring continues to fly off the shelves, as shoppers look for a low-calorie option that doesn't compromise on taste.
Mixing it Up
An interesting trend that emerged through the combined years of Covid-19 lockdown and cost-of-living crisis is that people are on the lookout for more affordable ways to treat themselves. Making mixed drinks or cocktails at home can be a more affordable alternative to going out to a bar – and it can be fun to get creative so mixed drinks and cocktails can be a big opportunity for retailers.
"Consumers are looking to pair their favourite spirits with quality mixers like Schweppes, the number one mixers brand in the off-trade by value and volume. With gin and vodka the two most popular spirits in the UK, Schweppes Classic Tonic and Slimline Tonic are likely to be in high demand," states Burgess, adding premium adult soft drinks, such as Appletiser can also be used as a flavoured base for cocktails and mocktails.
Schweppes has joined forces with Gordon's Gin to help retailers create eye-catching displays that will drive linked purchases, with the tagline 'Joined At The Sip'. Retailers can access a range of point of sale materials at My.CCEP.com.
Stores should also focus on RTD chilled coffee as it is a key driver of growth within soft drinks, now worth £280.5m and up 15.5 per cent in value over the past 12 months. The segment is still in volume growth, demonstrating that more shoppers are buying RTD coffee more often.
"We only expect sales to increase this summer as consumers look for a cool, refreshing coffee option when they're on the move, whether on its own or with food. Almost two-thirds (64%) of morning food-to-go occasions involve coffee," Burgess tells Asian Trader.
Costa Coffee's RTD range is outperforming the segment by some margin, up 59.4 per cent in value and up 47.5 per cent in volume, majorly due to the widespread popularity of Costa Coffee. This line of products, featuring Lattes, Flat Whites and Frappés, is HFSS-compliant.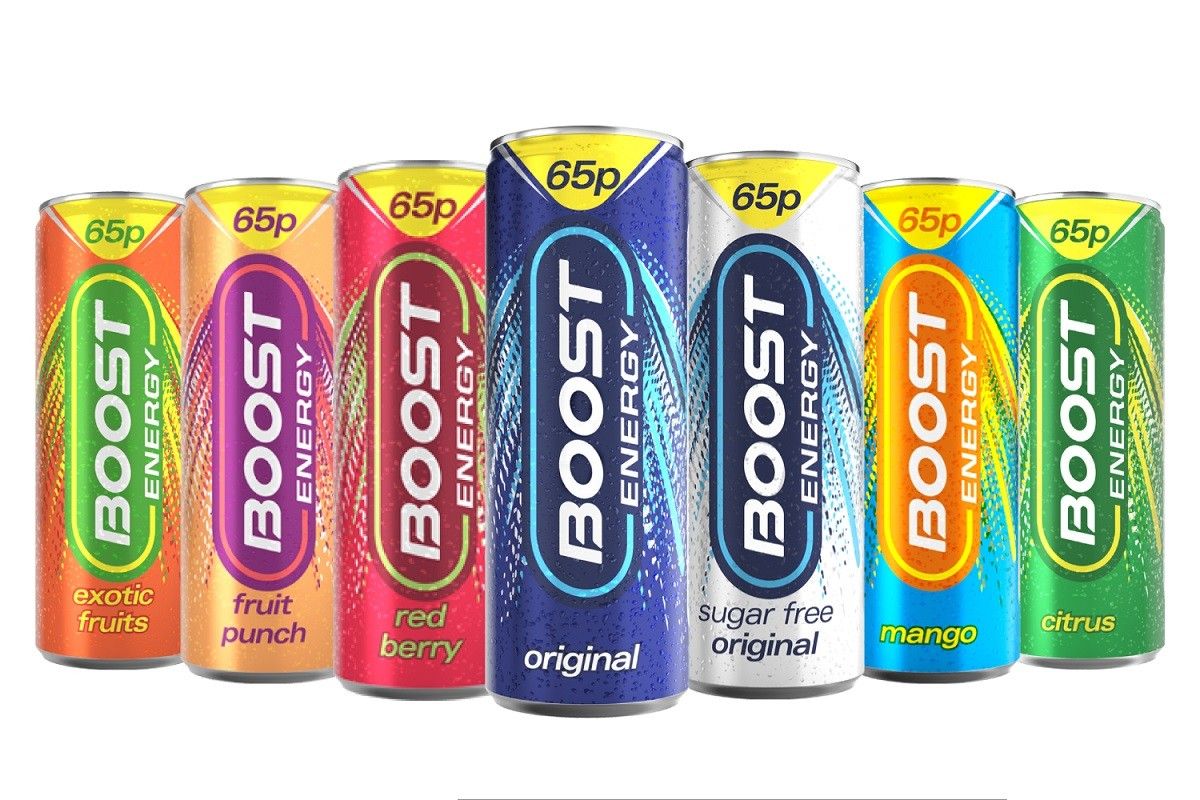 Boost is also a valuable name here as it is the second largest selling and first fastest growing RTD Iced Coffee brand.
Shoppers continue to seek ready-to-drink, on-the-go quality energy options at everyday value prices. Boost Original Energy is available in 1 litre, 500ml and 250ml. Boost Red Berry is the largest selling 250ml Stimulation Flavour SKU11, however, considering the fact that 39 per cent of Stimulation shoppers actually make their purchase based on flavour alone, it's important to stock a wide variety of flavours to cater to this.
Boost was also proud to tap into the largest selling can segment with the launch of its new 500ml Juic'd range in 2022, which included three flavours in May (Pineapple & Guava Punch, Mango & Tropical Blitz and Watermelon & Lime Twist), and a fourth flavour in August (Tropical Fruit Sour Punch).
Boost Sport takes pride in its strong positioning within the Sports Drinks category, sitting at the forefront of the category's growth pattern.
"As consumers are increasingly turning to Sports Drinks that deliver on quality whilst not compromising on cost, it's important for retailers to take into consideration consumer behavior and the two main drivers behind purchase for Sports Drinks – 'taste' and 'value'," says Adrian Hipkiss, Marketing Director at Boost Drink.
Another must-stock in this aisle is Red Bull.
"Red Bull Editions are growing ahead of total Sports & Energy flavours, with the top three skus (Red Edition 250ml, Apricot Edition 250ml, and Tropical Edition 250ml) cumulatively amassing £14.6m in value sales," a Red Bull spokesperson tells Asian Trader.
Red Bull Energy Drink is available in three different can sizes – 250ml, 355ml and 473ml.
Red Bull Energy Drink 250ml is ideal for on-the-go consumption, with 50 per cent of 250ml shoppers drinking the can immediately after purchase. Whereas, one in three Red Bull shoppers are likely to consume the larger cans later in the day, with Red Bull Energy Drink 355ml linked to gaming, studying, and socialising, and Red Bull Energy Drink 473 ml being the can of choice for all meal occasions, making it ideal for a meal deal offering, says the spokesperson, adding that Red Bull Energy Drink 250ml drives the highest demand.
Moving on, UK is seeing a moment in the popularity of RTDs, presenting a unique opportunity for retailers, especially in warmer months such as watching summer events and sporting occasions from home
"Diageo's RTD brands currently make up 59 per cent share of the total sub-category's sales – showcasing how it's the leading, recognisable brands that present the biggest opportunity for retailers, as shoppers are seeking out the drinks they know and love from such brands as Smirnoff, Gordon's, Captain Morgan and PIMM'S," Lauren Priestley – Head of Category Development Off Trade at Diageo, says, suggesting stocking high-quality RTDs from well-known brands.
Smirnoff Mango & Passionfruit Twist premix RTD, Gordon's Premium Pink Gin and Lemonade, newly launched Captain Morgan Strawberry Daiquiri and PIMM'S No.1 RTD are some of the best bets here. If space allows, keep a selection of RTDs in the cooler so they are ready for immediate consumption, capitalising on impulse purchases.
Taylorson from Kingsland Drinks too vouches heavily on RTDs this season.
"Shoppers will also be looking for new innovations such as fun RTD cocktails and canned wines, which offer contemporary flavours and tastes that have been missing from shelves until recently.
"We're expecting to see even more NPD and interesting flavours from both established brands and newcomers to the drinks category. There's real profit potential for local retailers as RTDs are set to be a big growth area and the summer months will really see this category come into its own as brands compete for shelf space," he says.
The smaller format of canned RTDs, with their environmental credentials and their appeal across a spectrum of alcohol consumers, occasions and experiences, are ones to watch-out for, says Taylorson.
Cocktail Go-round
Brits have fallen in love with the skill of making cocktails at home- be it for self or for guests at home- and it is now up to local retailers to cater to their every need in this regard.
As Mangrove's Gillett points out, home drinking is no longer just a bottle of wine on the couch – it's becoming an increasingly sophisticated affair.
"During lockdown we learned how to do lots of things for ourselves, and cocktail making was one of them. The fact that people are making cocktails for a number of guests at home is an opportunity in itself. And as well as the volume of core spirits required for these cocktails, you can upsell a host of other products from ice and garnishes to liqueurs and mixers," he tells Asian Trader.
White spirits are also good options to stock this summer as they are versatile, forming the base of many popular serves.
Gin, for example, is a category that should not be overlooked. It is important to stock already popular brands that cater to varying price points, such as Gordon's Special Dry London Gin, Gordon's White Peach Distilled Gin, Gordon's Sicilian Lemon Distilled Gin and Gordon's Tropical Passionfruit Distilled Gin. Stocking Tanqueray fits perfectly alongside Gordon's, presenting an easy upselling opportunity.
"It is also important to cater to varying price points, so we suggest stocking a selection of premium gin options to capitalise on 'big night in' moments. Tanqueray, for example, is the number two premium gin brand and fits perfectly alongside Gordon's as an easy upselling opportunity, encouraging greater basket spend," says Priestley from Diageo.
Rum-based spirits are a great all-year-round option, but are particularly relevant to summer and outdoor occasions. As the base of popular summery cocktails such as the Pina Colada and the Daiquiri cocktail, it's important to maintain classic rum staples as well as spiced variants to encourage customers to try new drinks.
Captain Morgan is the leading rum brand in GB, therefore stocking the likes of Captain Morgan Original Spiced Gold alongside newer varieties such as Captain Morgan Tiki and Captain Morgan Sliced Apple can get people excited to try a spirit range.
Vodka is also a must-stock. Priestely suggests stocking popular brands such as Smirnoff Red Label, alongside its flavoured counterparts including Smirnoff Raspberry Crush, Smirnoff Mango & Passionfruit Twist, Smirnoff Berry Burst and the latest innovation, Smirnoff Cherry, providing customers new and exciting serves to try.
Beer is an all-year-round must-stock, providing a golden opportunity for retailers in every season. When considering which brands to stock, Asian Trader recommends stocking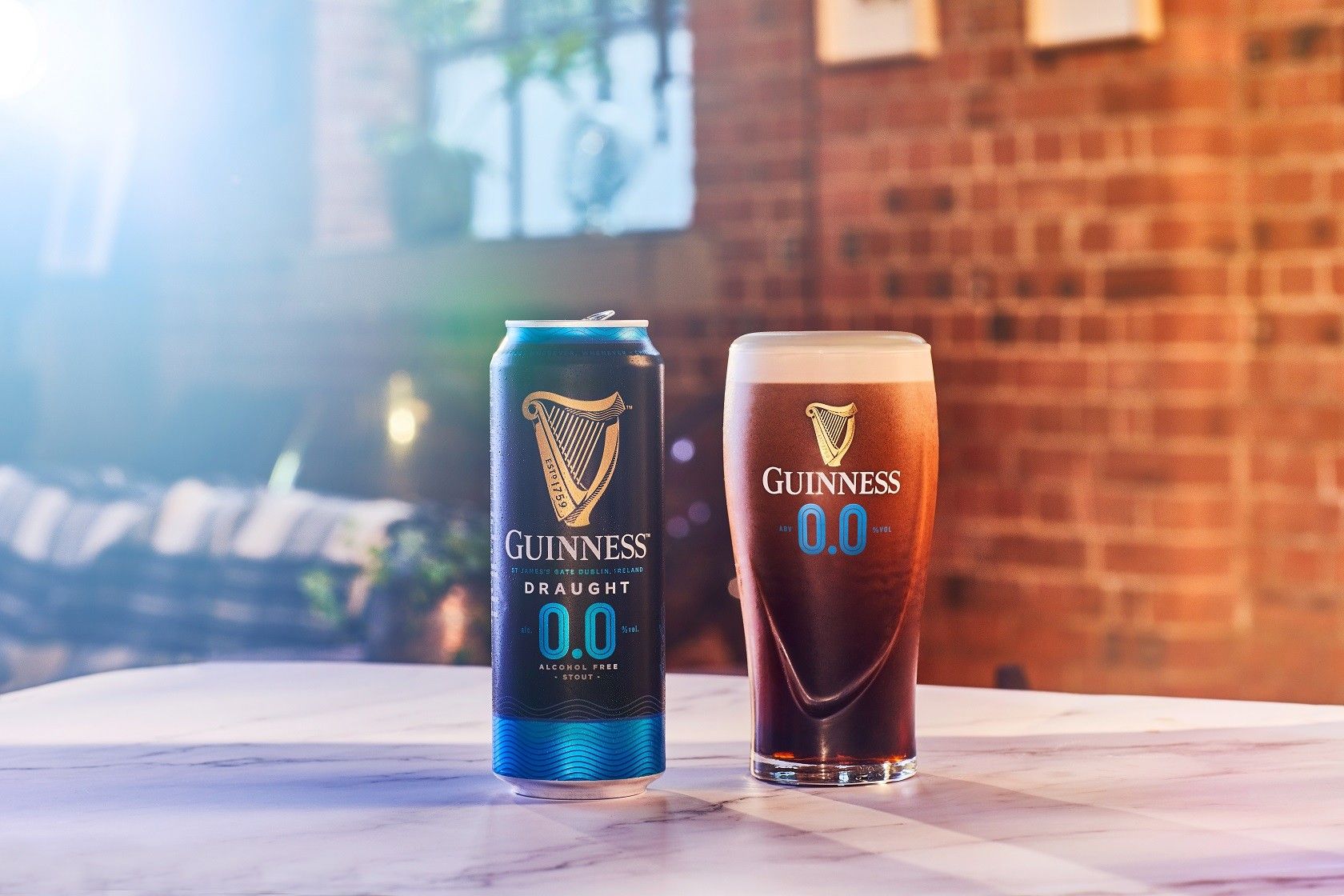 which is currently the leading stout brand in Great Britain.
"Many people may be planning to enjoy the "black stuff" over the summer, especially during sporting events, so making sure a range of Guinness products are available and in a range of formats will be key," Priestley from Diageo says.
Guinness Draught in can is available in four-pack, 10-pack, 15-pack formats meaning that with space permitting, retailers can offer customers a large choice. The famous stout is now also available in 538ml 'pint can format.
Few other Guinness products can be stocked alongside Guinness Draught in can to encourage customers to explore the range. There are a range of choices within the Guinness portfolio such as Guinness Foreign Extra Stout (7.5% ABV) which can make a beer range exciting for consumers and help to welcome new adult-drinkers to the brand. For consumers looking for more choice this summer, they can now opt for a range of high-quality non-alcoholic drinks such as Guinness 0.0 and Tanqueray 0.0%.
Kingsland Drinks' best-selling products over summer tend to be traditionally popular wines such as The Hidden Sea Chardonnay or Rosé, as well as those that have good recognition for the brand or the varietal for an easy decision at fixture. Andrew Peace Chardonnay and Shiraz is one of those. Corte Molino Prosecco DOC too makes a great celebratory wine for summer gatherings.
Low- and no-alcohol beer is also a great bet in the summer months. In 2022, the month of August had higher sales of low- and no- alcohol beer than any other month, when sales were 25 per cent higher than the more commonly associated Dry January.
"Peroni Nastro Azzurro 0.0% is the most successful launch in the category in the latest year and continues to grow its share. This superb beer offers the same superior taste experience as the original Peroni Nastro Azzurro, delivering a crisp and refreshing Italian taste, now as an option with zero alcohol," points out Young from Asahi.
Sunny Mirpuri, Director for Wholesale & Convenience, Budweiser Brewing Group, hails beer category at the king of summer drinks. The category is currently worth £5.95bn and continues to experience growth in the Off-Trade.
New data shows that out of the top 300 beer brands assessed last summer, Stella Artois performed the highest scoring 12.5, while Budweiser came in second with a score of 9.0, says Mirpuri, indicating an extremely high demand for Budweiser's products and a subsequent need for retailers to stock them.
"As the world's number one beer, Corona is a must-stock premium options for summer occasions such as BBQs. Corona continues to show strong performance, with sales growing by 55 per cent since 2019. Success of the brand in the convenience channel has been driven by its 12pk 330ml bottles.
"Meanwhile, Stella Artois has its own place on the picnic bench this summer too. It is designed to be consumed with food, making it a great beverage to accompany summer meals. Stella Artois is now enjoyed by shoppers more often with food than as a standalone drink," says Mirpuri.
Seltzers are another growing drink category retailers need to consider this summer. Consumers continue to favour refreshing easy-to drink options in warmer weather, so Corona Tropical provides a refreshing option which customers already know will sell. Available in three flavours- Guava & Lime, Raspberry & Lemon, and Grapefruit & Lemongrass- Corona Tropical is a great option for those looking to maintain a balanced lifestyle while enjoying their BBQ. Corona Tropical singles are available in 12 x 330 ml or in 8-pack formats in the convenience channel.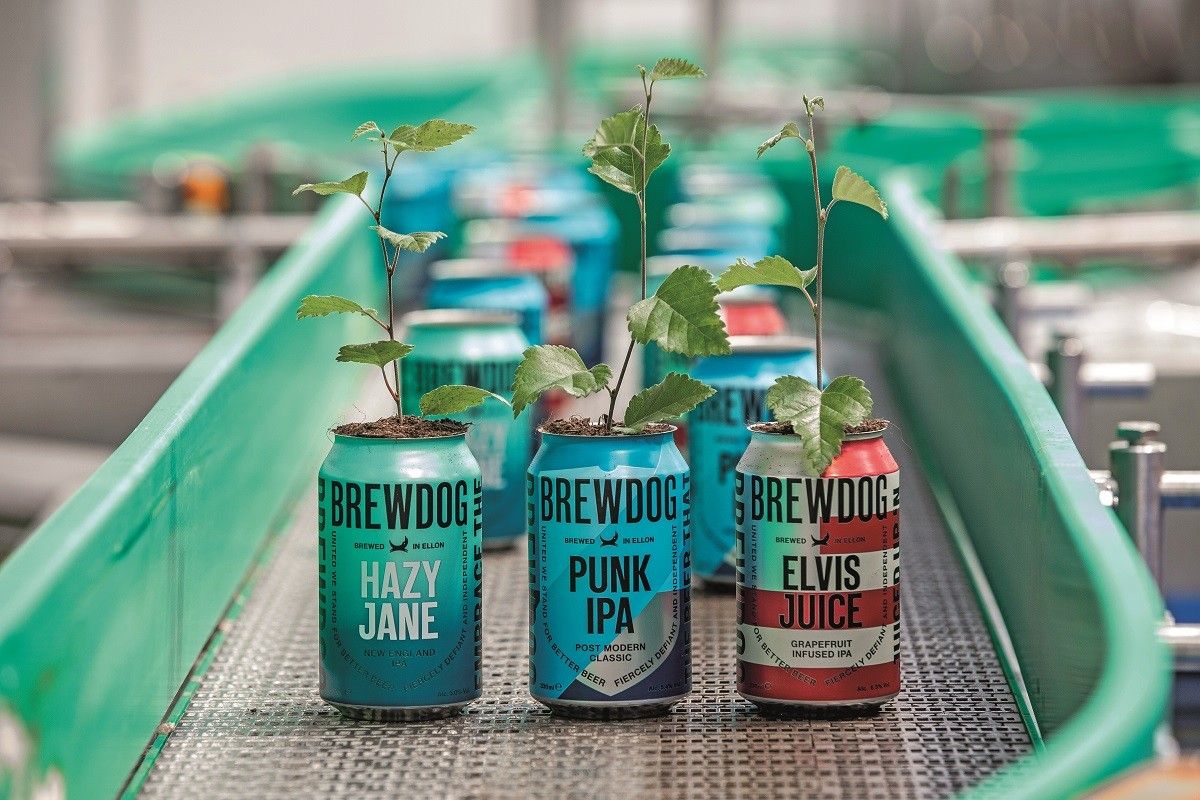 Another popular name in summers is BrewDog Hazy Jane. As craft beer grows in popularity and consumers broaden their style horizon, the fruity flavour and approachability of Hazy Jane has very quickly become a fan favourite. Four-packs are the most important format for craft beer and BrewDog shoppers and Hazy Jane 5 % has been a core growth driver in this area, says Miriam Thompson, off-trade category development manager at BrewDog PLC.
For retailers looking at Craft Beer for the first time, a great place to start is with Lost Lager. Research shows that 19 per cent of new Lost Lager shoppers re-enter the Craft Category post buying Lost Lager, meaning the brand has been a vital gateway to helping recruit new shoppers and drive incremental sales
"We pride ourselves by working with the best brewers to ensure that Lost Lager does not compromise our ethos, to make people as passionate about great beer as we are, and BrewDog's Lost Lager was awarded Best International Lager at the World Beer Awards last year," Thompson tells Asian Trader.
Lager drinkers are also looking for added value from their beer choices and sustainability was identified as a key reason to purchase when developing Lost Lager. This is where it presents a category first, as the original carbon negative lager. With 94 per cent of premium lager drinkers caring about the environmental crisis, the brand engages this element in customer shopping, allowing them to make a simple change and benefit the planet.
No wonder, Lost Lager has not only become fourth largest craft Brand in the UK Total trade by volume, but it is also holding its own in the lager category, as the sixth fastest growing lager for absolute growth in the off -trade.
Must-stocks for convenience include BrewDog Punk IPA 330ml can 4-pack, BrewDog Hazy Jane 330ml can 4-pack, BrewDog Lost Lager 440ml can 4-pack and BrewDog Mixed 330ml can 8-pack.
Chiller energy
Purity has added exciting new addition to its JUICEBURST range with the launch of a new Summer Fruits flavour- a refreshing blend of strawberry, cherry and apple.
"JUICEBURST Summer Fruits will sit alongside JUICEBURST's existing range which continues to significantly outperform the soft drinks and 'on the go' categories. Launched in May, the 500ml PET bottles have an RRSP of £1.69 and listings have already been secured across many retailers and wholesalers.
"Demand for red berry flavours has grown a massive 67 per cent YOY but with most red berry drinks in the 'on the go' category offering significantly lower fruit juice content, Purity's JUICEBURST Summer Fruits provides the ideal solution for consumers looking for a healthier, great tasting drink at exceptional value for money," says Purity's spokesperson.
Purity is also launching its biggest ever marketing campaign with 'Shake That Tang' back for a second year. With national out of home advertising including bus and phone kiosks plus extensive digital and social advertising, the campaign will reach "over one-third of the UK population," informs the spokesperson.
Wholesaler Bestway has some cool new product lines this summer including Oasis Zero Exotic Fruits, Monster Energy Drink Mixxd Punch, Four Loko White, Asahi Super Dry and Rio Tropical Orange, Guava, Apricot, Mango & Passion Fruit in Sparkling Water.
Mars Chocolate Drinks and Treats also extended its range with the launch of two new products, Mars and Galaxy Iced Coffee Mocha Latte. Both new products are HFSS compliant, do not contain any added sugar and contain only 99 calories per 250 ml bottle.
"We believe that our range offers a winning combination, iconic brands in eye-catching price marked packs that can be enjoyed on-the-go," Michelle Frost, general manager at MCD&T says.
The Mars Chocolate Drinks and Treats range includes Mars, Mars Caramel, Maltesers, MilkyWay, Twix, Snickers, Bounty, M&M's Brownie and Galaxy.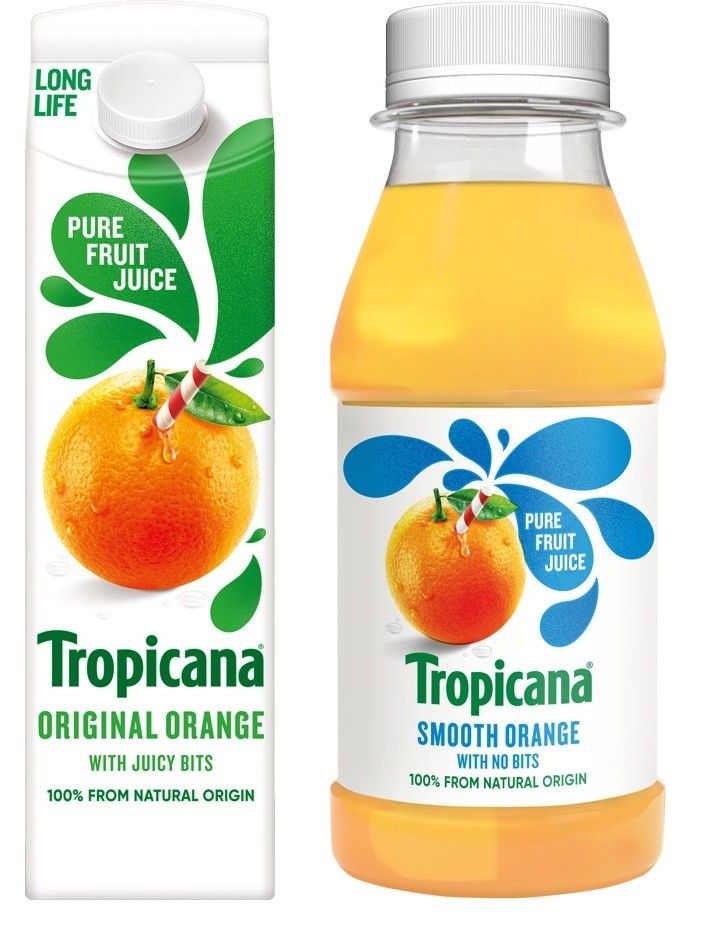 Tropicana has added two new flavours to its to its range of high-quality pressed fruit juices. Strawberry & Banana joins the brand's classic fruit juices range, and Pineapple & Pink Guava Crush, a tropical addition to its Sensations fruit juices.
Tropicana has also recently entered the ambient juice category with the launch of a long-life classic juice range. Marking a first for the nation's number one chilled juice brand, Tropicana has introduced its three best-selling flavours in an ambient juice format- Smooth Orange, Original Orange and Apple.
"The ambient juice category has seen sustained growth since the pandemic and is now worth £907m and growing 2.4x faster than the chilled juice category. Among many factors the cost-of-living pressure have led to a change in consumer shopping habits, with customers turning to bulk buying in order to help with budgeting," informs the spokesperson.
Boost is excited to be launching its reformulated 250ml Lemon & Lime Energy (previously Citrus Zing). Available from March 2023, the drink has an energizing blend of citrus fruits for shoppers who are looking for a "fresher" taste experience.
Making the most of the ever growing opportunity the Sports Drinks category provides, Boost has unveiled the Raspberry and Mango limited edition Sport variety in April 2023. Boost Drinks has also expanded its popular Energy Stimulation range, with the reformulation of its Citrus Zing 250ml Energy drink, relaunching as Lemon & Lime Energy.
Boost has recently introduced a new flavour to its successful Juic'd range- Blood Orange & Raspberry Crush. The new Blood Orange & Raspberry Crush flavour will join Boost Drinks' Juic'd range – Mango & Tropical Blitz, Watermelon & Lime Twist, Pineapple & Guava Punch, and Tropical Fruit Sour Punch.
Red Bull too recently launched its latest Summer Edition, with the taste of Juneberry. Available in 250ml, 250ml PMP, 355ml Sugarfree and 250ml Sugarfree 4-pack, the launch of Red Bull Summer Edition with the taste of Juneberry is being supported with a range of tailored POS to raise awareness instore across all key touchpoints.
Amber Beverage UK is about to launch the new Superzero from Fritz Kola, and also the Master of Mixes range from Finest Call, which delivers pre-mixed premium cocktail mixes.
Master of Mixes has a clear value proposition to the convenience sector, as it offers a simple serve from a non-mainstream brand with strong storytelling and discovery potential for shoppers behind the provenance of the fresh fruit ingredients.
Healthier choices have been a priority for consumers for some time. And the implementation of HFSS display regulations has added extra emphasis to the importance of low and no sugar options.
As pointed out by Burgess from CCEP, low and no sugar options are leading growth in soft drinks – for example, Coca-Coca Zero Sugar, Sprite Zero and Dr Pepper Zero are all growing in value and volume sales in convenience.
To maintain this momentum, CCEP has recently unveiled a new look and great new taste for Sprite Zero.
"We continue to innovate and excite consumers with more low and no sugar options. In addition to our new-look Sprite Zero, we have unveiled a new and improved taste for Dr Pepper Zero, to unlock continued growth for the leading flavoured carbonates brand in GB. We also continue to fuel momentum behind our Monster Ultra range, the number one zero sugar energy range in GB," Burgess tells Asian Trader.
Peroni Nastro Azzurro has launched a new 440ml Can (4 pack) – offering a format with the biggest growth opportunity for wholesalers this summer. The number-two premium brand in impulse introduced the new pack format in May to help wholesalers cater for busy bank holiday periods, al-fresco events and for shoppers socialising at home during summer months.
Launching exclusively in convenience, the new pack format features a Top Clip cardboard carrier solution – which is 100 per cent recyclable, FSC-certified and 100 per cent plastic free, removing the need for any hard-to-recycle plastic wrap or can carrier.
In April, Peroni Nastro Azzurro – the number-three premium lager in the off-trade – entered the sunshine beer category with a brand-new, refreshingly light lager, Peroni Nastro Azzurro Stile Capri. Aimed at a younger consumer searching for great refreshment from the category, Peroni Nastro Azzurro Stile Capri offers lower bitterness and lower ABV.
This April, BrewDog began to roll out a pack update across its entire multi-pack range, to help differentiate between the various beer styles and provide stand-out on shelf. Packs include multiple can-formats of Punk IPA 330ml, Lost Lager 440ml, Hazy Jane 330ml, Planet Pale 330ml, Elvis Juice 330ml and Punk AF 330ml.
New from BrewDog is Black Heart. Available in 4 x 440ml can multi-packs and launching exclusively with Booker in the convenience channel, Black Heart is a no-nonsense dry-Irish style stout, brewed in and for this century.
BrewDog has launched a brand-new dedicated webpage, built specifically with convenience retailers in mind, to help them maximise the profitable Craft Beer category. The new page provides access to the latest market insight and trends, ranging and merchandising advice, information on best-sellers and key stockists.
"We're keen to support and work with retailers to give them all the tools they need to make the category a success. With Craft Beer proving itself to be a rewarding addition to any beer range, the aim of our new online resource is to help retailers build a compelling Craft Beer offering, unlock profit potential, and ultimately drive overall category sales," says Thompson.
Kingsland Drinks has also introduced three new Mix Up SKUs for summer 2023- Mix Up Coffee Rum & Cola, Pink Gin & Diet Lemonade, and Apple Rum, Lime & Ginger Ale.
"Coffee is now one of the biggest growing segments in the beverage industry and total rum sales now amount to 13 percent share of the overall spirits category. As consumers seek out more diverse flavours, our Mix Up NPD provides convenience retailers with an opportunity to appeal to a broader audience and attract younger shoppers to the sector with popular and up and coming drinks," says Taylorson, adding that the launch will be supported by multi-channel marketing campaign called "Hack your Summer".
There has been an abundance of flavoured spirits launching over the past couple of years as they continue to be popular amongst consumers.
The Cîroc portfolio, for example, includes a range of exciting flavours which stand out on-shelf and taste great in a variety of high-quality cocktails and serves. The super-premium vodka brand
recently re-launched Cîroc Summer Citrus (37.5% ABV) as part of its permanent range, following its successful launch as a limited-edition SKU in 2020, for a serve that is synonymous with summers.
Make the best
Revealing some fun insights, Bestway states that around 68 per cent of consumers are concerned about the sugar content in soft drinks with soft drinks being the second most desired item in the lunch meal deal after sandwiches.
Needless to say, stores should have must-stock lines including cola, flavoured carbonates, sports & energy drinks, juices and squash, still, sparkling and flavoured water, and mixers. Stores should also stock a small range of non-alcoholic beer and cider as a considerable proportion of consumers are teetotal.
Beer shoppers in the Impulse Channel have grown by 47.9 per cent or an additional 838,000 shoppers in the past year while 50 per cent of shopper say that they would like to purchase premium products around key event and holidays so retailers need to make sure they have a good premium beer and Cider offering, states the Bestway spokesperson.
Clearly, keeping these drinks chilled can go a long way in pushing impulse purchase.
Saying that, Red Bull has always sold more via the convenience channel than most FMCG brands with 60 per cent of sales coming from it, the spokesperson of this brand emphasises on keeping the stock chilled as most (70 per cent) of Red Bull sales are from immediate consumption.
"Shoppers can only see products within a 1.3m breadth, so it's vital that you signpost each sector with the biggest brands to help them locate what they're looking for quickly," says the Red Bull spokesperson, adding the caution to retailers to not to scrimp on facings for your best sellers.
Put your best sellers at eye level – Red Bull signposts Energy and Coke does the same for Cola. That 'power shelf' at eye level should always highlight your best-selling and most iconic brands.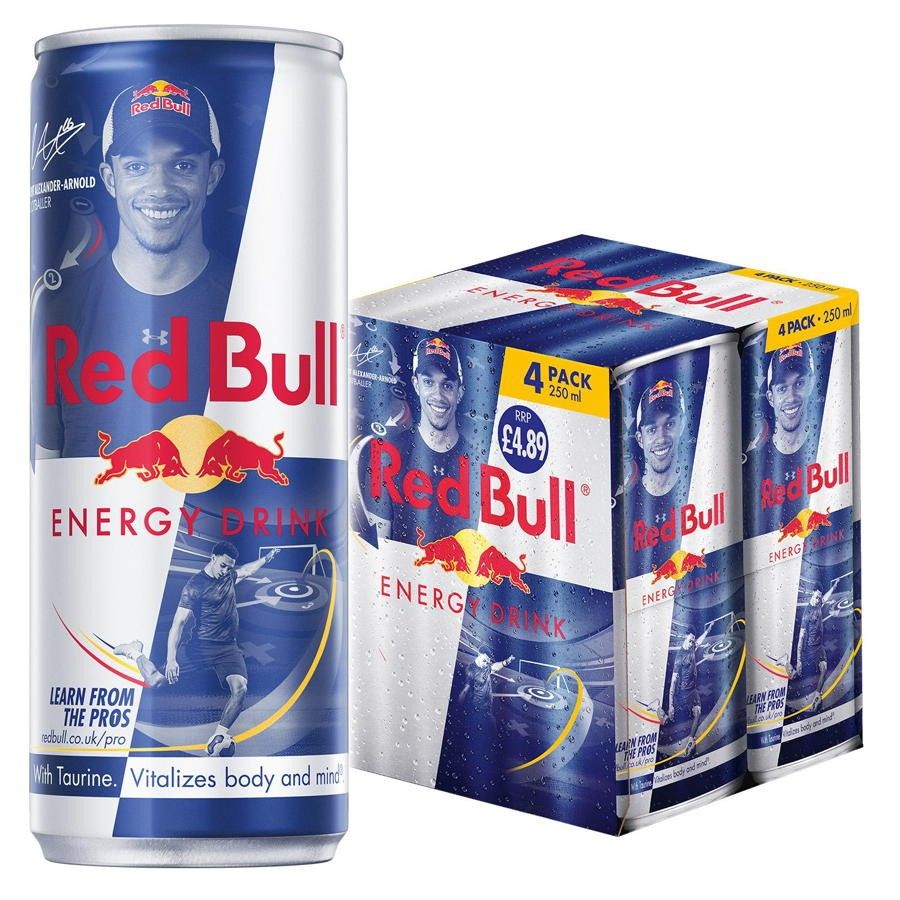 Independents can compete with the multiples by recognising and embracing what makes them different.
Sam Thackeray, CEO at Amber Beverage UK, explains how independent shoppers tend to have a very different mindset, characterised by a shorter shopping list, and more time to explore.
"Their list tends to be less prescriptive, so they are more open to suggestions. More independent brands also have the advantage of tending to be less represented in multiples, which can otherwise drive shoppers to make buying decisions based on price comparisons.
Independents can embrace this propensity by skewing their range towards less mainstream brands and offering their shoppers more of an experience by browsing options, discovering brand stories and interacting with staff.
Staff training here is key- it doesn't have to be across the whole range, but it makes an enormous difference to shopper experience if your staff know just enough to make genuine recommendations, states Thackeray.
In convenience, the drinks products that work best are the ones that are both versatile and have a simple serve associated with them.
"This is particularly true if you have a limited range, and don't necessarily have all the mixers and garnishes that would be needed for more complex serves. Where convenience can really thrive is by capitalising on the versatility of these products to build shopper loyalty by returning to learn more about alternative serves using the same product," Thackeray adds.
Burgess from Coca-Cola advices retailers to go for a barbecue-themed display with burgers, sausages and chilled drinks which can make it easier for customers to quickly stock up for any impromptu plan.
"We know that shoppers want displays where they can pick up everything in one go. It's particularly important with barbecues, which can often be impromptu when the sun comes out, so creating barbecue-themed displays with burgers, sausages and chilled drinks can make it easier for customers to quickly stock up for these gathering," says Burgess.
Priestley from Diageo banks heavily on cross-merchandising.
"To maximise the opportunity we suggest cross-merchandising the iconic PIMM'S No.1 Cup with high-quality mixers, the famous iconic garnishes, as well as British classics like strawberries and cream, which will inspire customers to create memorable moments at home during popular summer events such as Wimbledon and other sporting events," she says.
Thompson from BrewDog banks on multipacks, saying they are a key growth driver for the category.
"We've placed our focus on mid-size multi-packs, as they become more common place within the consumer repertoire, particularly for summer socialising. BrewDog Punk IPA is the number one craft beer brand, and therefore acts as a signpost for the category – available in multiple formats, including single cans, 4-pack, 8-pack and 12-pack," says Thompson, adidng that BrewDog shoppers are extremely valuable, spending +28.8 per cent more on their total basket than average Beer shoppers.
Noteworthy here is that 50 per cent of first-time purchases come from multi-packs, and larger mixed formats. BrewDog holds six of the top 10 Craft Beer Brands in Impulse, with 45.6 per cent of all Impulse sales coming from the top three Craft Beer brands – Punk IPA, Hazy Jane and Lost Lager.
Gillett from Mangrove advices retailers to stay aware of the trends.
"Obviously, catering for cocktail drinkers can be a mammoth task – with a never-ending list of varieties available, how do you choose what to stock? This is where you need to stay on trend.
"Television still has a staggering effect on buying behaviours, with drinks recipes on weekend brunch programmes regularly causing a rush to purchase ingredients. The same goes for social media, and even bars and restaurants in your area. So, keep your eyes and ears open and you'll soon become aware of what's hot."
With a well-honed range pulled together, informed by industry trends, all that's left to do is merchandise. Creating 'cocktail bundles' and using technology like QR codes to take people to digital recipe cards takes a small amount of effort but brings added value to your customer, also allowing you to upsell, says Gillett.
Relph from BuzzBallz Cocktails is advising retailers to go for bundle deals as they help drive weight of purchase.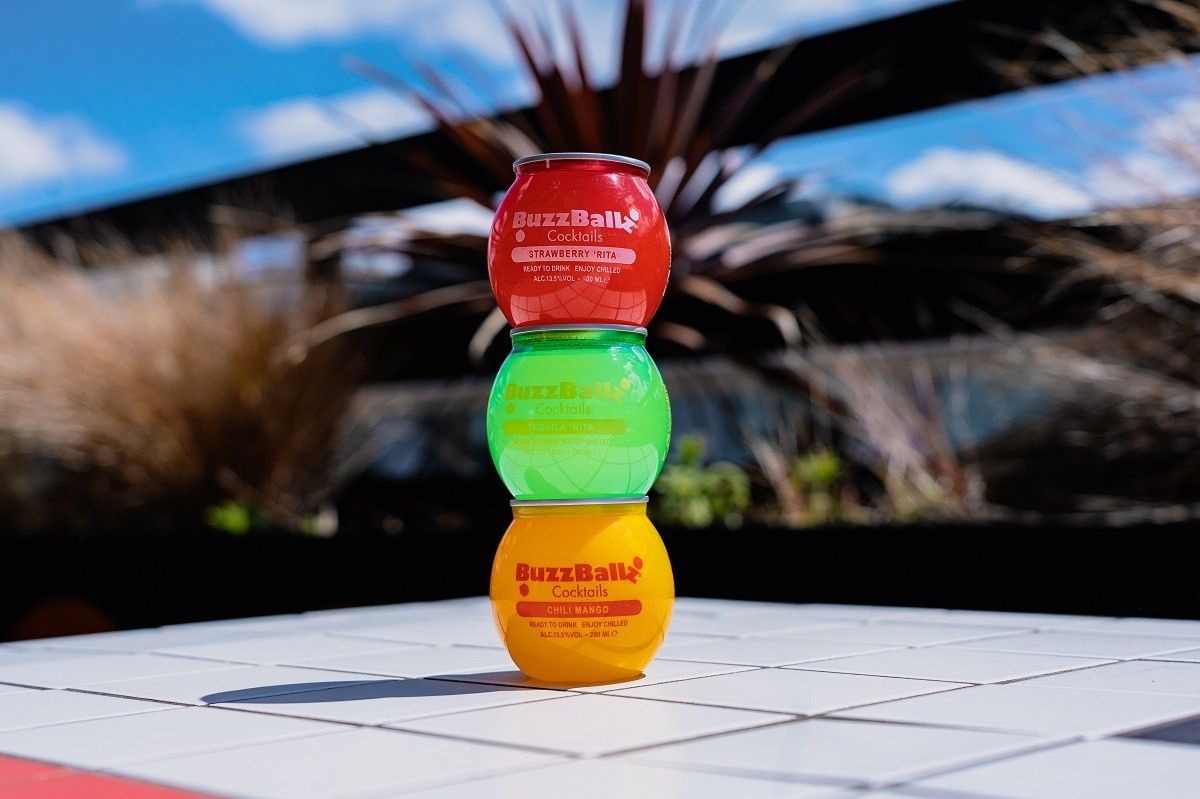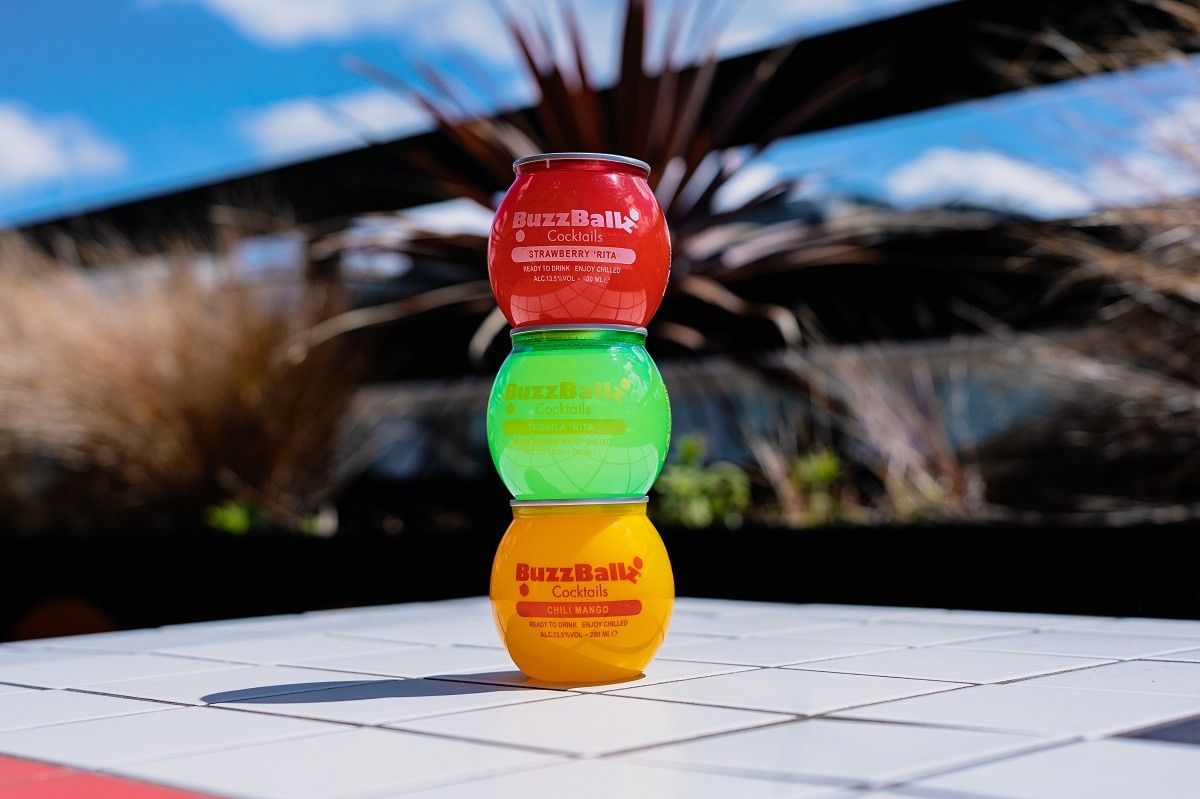 "As the category is developing then multi-packs are being introduced and ultimately will command an important share of the sales. BuzzBallz have recently added a mixed party '12-pack' into the range with two of each flavour included."
Secondary ambient siting is also important to capture that take-home impulse sale.
"We have a variety of solutions from floor standing units, innovative wall-mounted fixtures, countertop displays, and chiller racks. We also have signage options and shelf talkers so there's plenty of in-store theatre and POS support to drive purchase," Relph tells Asian Trader.
Retailers can also capitalise by refreshing their drinks fixtures. Purchase decisions are ultimately based on convenience, shelf appeal, interest and price and BuzzBallz Cocktails can help tap into each of these areas, says Relph.
BuzzBallz Cocktails will continue to add new and exciting products to the range with a 'limited edition' variant launching later this summer, and something "really BIG" to hit the shelves this winter.
BuzzBallz Cocktails was built into the power brand it is today in the US convenience sector and it is our intention to replicate this success in the UK, says Relph, adding that the brand's focus is on the independent and convenience sector.
"A key part of our strategy to win the UK's convenience sector is a small fleet of BuzzBallz Cocktails brand builders – a dedicated team and new vehicle livery charged with travelling the country and taking the brand in to convenience retailers, independent stores and off licenses. They will drive brand awareness, secure further distribution and act as ambassadors for the brand," he says.
In addition, the maker has launched an eye-catching range of 12 packs with convenient shelf-ready packaging featuring a tear-off section for ease of in-store presentation, bringing a pop of colour to drinks fixtures, aisles and chillers.
Good times
Despite challenges presented by the cost-of-living crisis, total carbonated soft drinks (CSD) volume sales in 2022 exceeded those seen in 2019 by 3.3 per cent, highlighting the category's resilience owing to squeezed incomes, supported by the drinks' affordability, their roles as mood-boosting treats and alcohol replacements.
The category is constantly brewing with innovations with flavour and texture leading the way. Littering of bottles is a problem which needs to be taken care by makers as a recent report by Mintel claims a good majority (63 per cent) of adults say that a CSD brand that helps to reduce littering of cans and bottles would be more appealing than one that doesn't.
Overall, affordability and the importance of emotion-led usage drivers have greatly helped to insulate the CSD category from consumers' economising habits within grocery shopping. Moving forward to 2025, as consumers spend less cautiously and the alcohol moderation movement becomes more widespread, a huge real-term growth is expected in this category.
The drinks industry is in a fascinating place right now. Having gone through the violent swings of Covid when the on-trade was closed and all sales were off-trade, to being back with a vengeance as soon as lockdowns were lifted, we started 2023 with the omnipresent threat of the cost-of-living crisis, and how that would impact consumers' appetite for discretionary spending on drinks.
Thackeray from Amber Beverage UK feels duty increase will play its role though since these these duty increases are industry-wide, and all brands will be affected.
"Based on market indicators over recent months, it seems likely that consumers will increasingly look for value when putting spending behind drinks. "Value" looks very different in different channels and different occasions and isn't purely price-sensitive; for some consumers, it might mean getting an experience that makes the spend more memorable, while others will look for handcrafted products of excellent quality," Thackeray tells Asian Trader.
The UK saw an exceptionally hot summer last year and this year is going to be no different. It seemed summer this year took its own sweet time to come but with this June being said to be the hottest one on record, there is a "greater than normal chance of heatwaves" in the coming days. Whether Britain will again experience a breach of the 40C level remains unclear, it is still obviously inherently possible.
Troy from Barr Soft Drinks too feels this summer is exceptional.
"With unprecedented temperatures recorded last summer, sales were bigger than ever before in soft drinks, with flavoured carbonates and water seeing the biggest uplifts so there is a huge opportunity for retailers to build on the success of last year," points out Troy.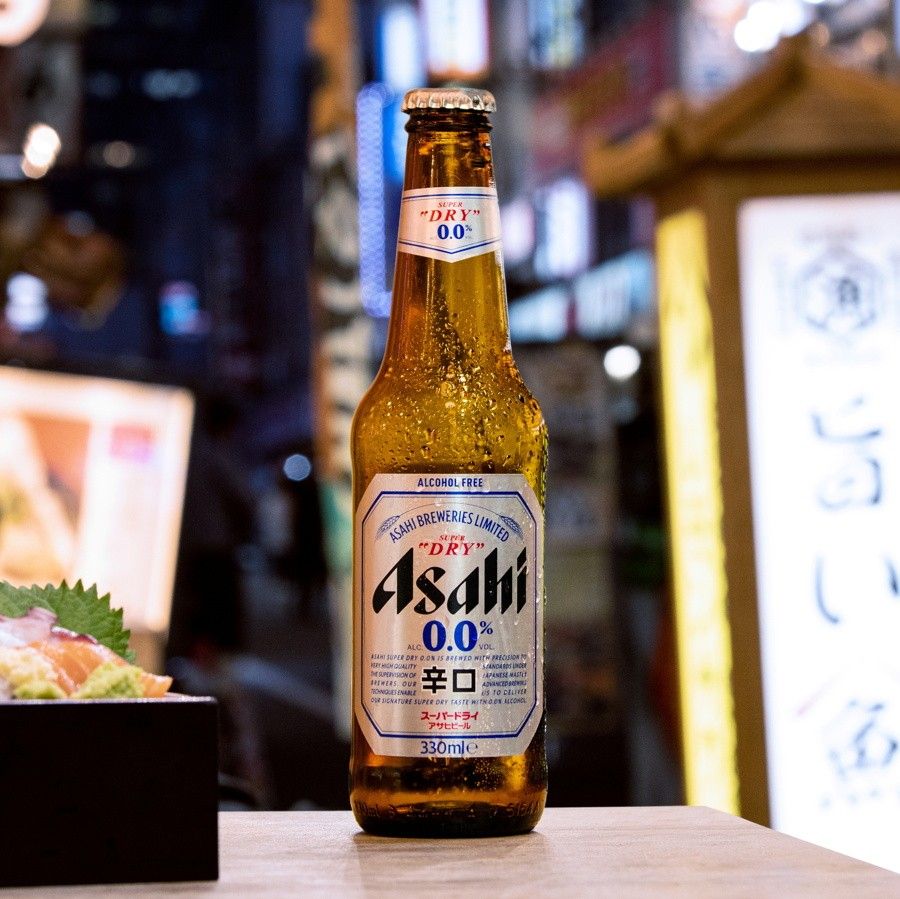 To bring things in perspective, Troy adds that during the peak of the heatwave last year, an additional +£75 million in soft drinks sales were recorded in just one week vs. the year before.
Needless to say, stocking summer drinks in chillers is a great way to push sales. Saying that bottles are also more popular during summer vs. the rest of the year, Young from Asahi feels having a strong selection of the best-selling brands in chillers is likely to have a positive impact on the category.
The British drinks manufacturer's annual review claims that there is £400 million growth potential for the sector, equating to £8,400 for each of the nearly 48,000 convenience stores operating in the UK today.
Interestingly, energy drinks were the largest performer last year, responsible for a huge £96.9m of the category's £347.4m growth. When taking a closer look into the energy sub-categories, it's Energy Stimulation drinks which play a significant role in contributing to the value growth. The good news here is that there is still immense room for growth.
An interesting name in the energy drink aisle is PRIME. It may be a bit pricey, but this product line has proven to be pot of gold for retailers who are able to get their hand on this stock. It works as a great pull for youngsters, who keep coming back for more.
In this heat, soft drinks, juices, energy and sports drinks as well as RTDs and beer are expected to fly off the shelves (or rather chillers) in no time.
Local stores stand at an added advantage here as they not only have the best chance to quench thirst with something refreshing and energising but also are well-equipped to cater to last-minute needs- be it picnic, barbecue or a big night in under the stars.