The convenience retail is, for the most part, a family business. Out of the nearly 47,000 convenience stores in the UK, according to the ACS Local Shop Report 2020, around three in ten (28%) inherited their business, and a higher number (41%) of the businesses are owned by family partnerships. The number again increases when it comes to the employment of family members, with 54 per cent of retailers staffing at least one from the family, whereas 13 per cent employ family only.
The pioneering generation of UK Convenience is now at or beyond retirement age, but their love of independent retail, their skill as merchandisers and their importance as community figures are often manifested in their daughters and sons who have carried on in the trade. Alpesh Shingadia, winner of Next Gen award at Asian Trader Awards 2019, is one such retailer who has ensured continuity of success for their family store in West Sussex.
Alpesh, who will turn 30 later this year, runs the Budgens Southwater and Post Office, near Horsham, a business started by his parents Ramesh and Nim 36 years ago. By the time Alpesh was ready to take the reins, after finishing university in 2012, the hard working couple has grown the business to 'high levels' and Alpesh has since proved that he has the ideas and work ethic to keep the store at that levels.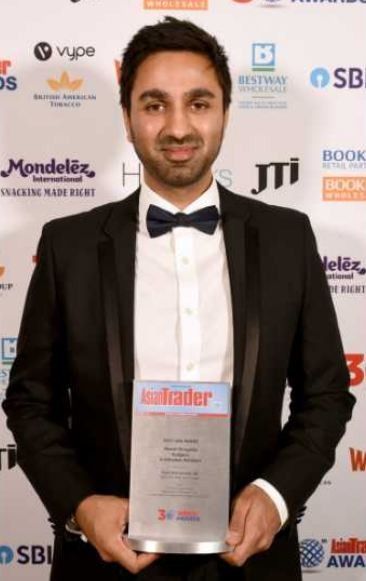 His response to the launch of a competitor two years ago was a case in point. The business management graduate from the University of Surrey has been methodical in preparing for the challenge.
"Our first action was a SWOT analysis and plan, four months before they opened, to ensure we were ready and focussed. We carried out a mini refit, identifying key areas that needed refreshing, relaying and range reviewing high performing areas to maintain sales. The third element was a three month marketing campaign. Leaflets with key deals and vouchers were distributed, supported with POS in store. We also developed our social media with Facebook posts reaching 14,000 people," he explains in detail.
Alpesh is particularly invested in SWOT Analysis, the simple but useful framework for analysing the strengths, weaknesses, opportunities and threats of an organisation. It's his best strategy to formulate an action plan for the store, and he stresses that its important to undertake this analysis for both ourselves and competitors.
Halo Effect
The refit they did in November 2018 has been a result of such an analysis. "From consumer and trend research we concluded that weaknesses were a lack of extensive produce and evening dinner solutions and an average food-to-go area," he says.
With the aim of changing customers' shopping missions and creating new ones, they introduced more produce, a wider food-to-go range and two new COOK freezers. Alpesh says they have seen a growth of 8 per cent year-on-year since the refit, and a "noticeable halo effect, with sales in categories such as chilled, wine and snacking increasing significantly."
"We've greatly expanded chilled fresh, serve hot breakfasts and snacks, grown our food on the go and in store bakery offers, and added COOK premium frozen meals," he says.
Chilled has become the store's best category as they increased fridges from eight to 15 metres and introduced new lines from Budgens and local suppliers to keep customers interested. "We offer a competitive lunch deal and use Budgens promotions to promote value across this category," he adds.
Alpesh is also impressed with the sales from COOK freezers, which they expanded from three to five, and the in-store support from the supplier as well. "Their meals have filled a void for independents, giving a premium product that the multiples lack. The price for consumers is excellent, with high margin for retailers," he says. "The support from their sales managers and marketing team has been excellent, with great fixtures and POS provision."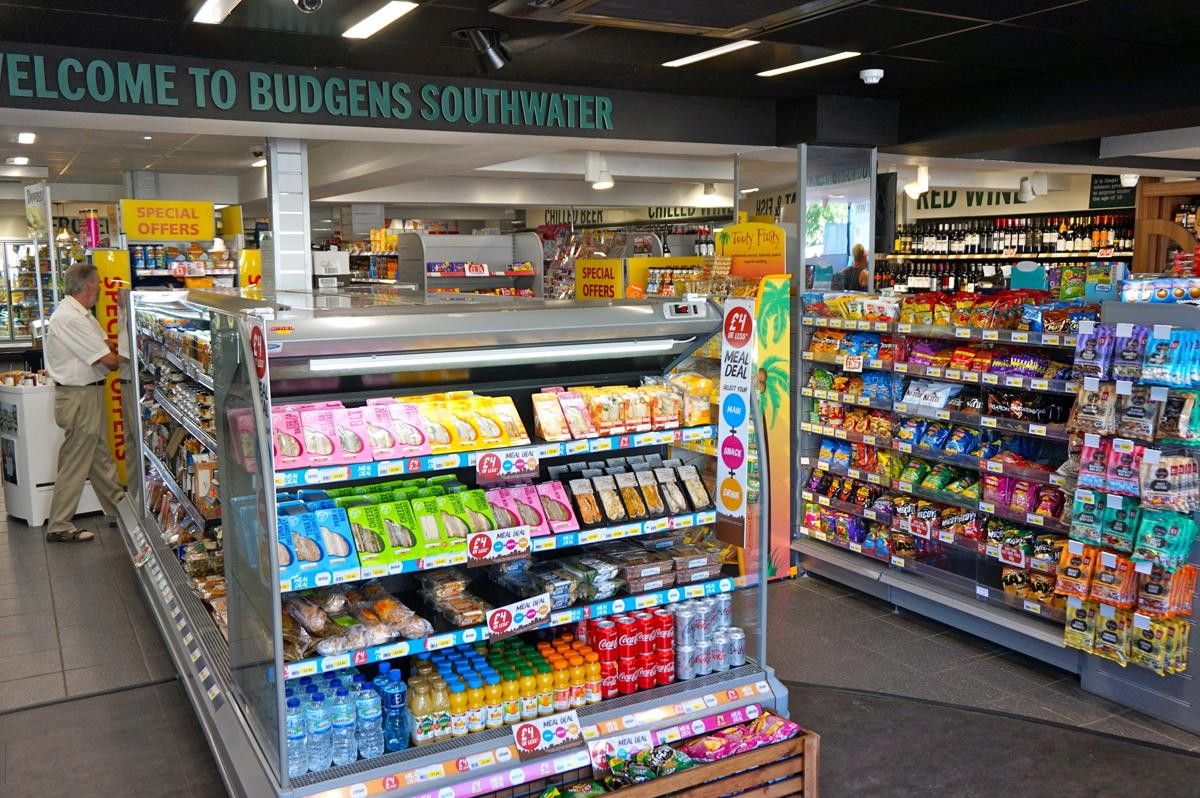 The refit also saw the store moving from Londis to Budgens to widen their fresh offer. He also introduced new local suppliers that has become another USP of the store. "Support to other local businesses is very important. Besides, stocking local products gives customers a better offering as well.  Their products are very superior and of better quality," he says.
With the rise of discounters, Alpesh identifies regular price reviews as key to the success of any convenience store. "We've become much more vigilant monitoring pricing on KPDs such as bread and milk and making sure we seem competitive. We look for what the discounters don't do that we can, to find opportunities to differentiate ourselves," he says.
Alpesh has also taken innovative measures to save on staffing costs, which is rising with the increase in minimum wage. They looked at the days they are busy to know whether they are either understaffed or overstaffed on those days, and based on this audit, they moved around people and restructured roles, all the while prioritising customer service. This gave his staff enhanced responsibility and fulfilment, creating a more engaged, productive team.
He is confident that their top strength, if he is to do a SWOT analysis now, will be their customer focus, which he says is more important than ever at this pandemic point of time. He predicts customer safety and online deliveries will remain two major areas for convenience stores to focus on this year.
Safety First
"Making sure that your store complies with Covid-19 guidelines and communicating it to customers is very important to make them feel safe in the store. If you are not doing your part, customer will go elsewhere," he notes.
They have devised in-store safety policies in the form of guidelines for staff and customers. Given the severity of the current Covid-19 situation, the store has been running a strict policy of no mask, no service. He is proactive in taking this message to his customers, using all possible means such as the Facebook page and Google business listing. "We are just making people aware before they even come into store what we expect from customers and what we would do to protect them," he says.
Even if someone forgets to bring their face mask, members of the staff help them to purchase a pack before they continue with their visit into the store. All these policies have received much support from the community as his store seldom witnessed the scenes of violence and abuse stores across the country increasingly experienced last year.
He started home deliveries as a response to the Covid-19 pandemic, and now uses the app Snappy Shopper to facilitate this, alongside his store's Facebook page. He thinks even more convenience stores will be delivering to customers this year.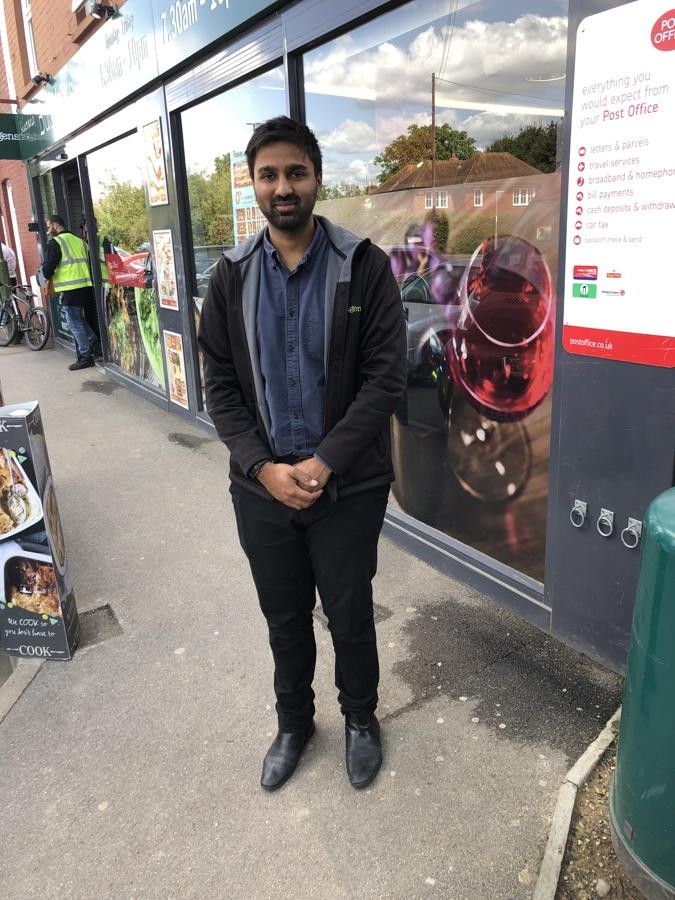 Re-launched last month, the home delivery through the Snappy Shopper app is operational between 10am-2pm every Monday, Wednesday and Friday "for the foreseeable future". During the first lockdown, when they launched the service, the store has seen the community lending them a helping hand back, with volunteers coming forward to drop deliveries off for them.
Like many of his fellow retailers across the country, he also witnessed a spike in sales following the initial pandemic lockdown, with weekly sales on average growing by 30 per cent, and he is still seeing that trend.
He now looks to improve the range and offering to retain the increased footfall. "You would want to retain them by giving them the best offering you can, and try and grow key categories," he says.
Alpesh finds it important to give back to the community and his store's primary community involvement is through long-term partnerships with two local schools. He served as Governor in one of them, Castlewood Primary School, until July 2020, and the store supports the school's breakfast club, providing healthy food for the children at monthly events. They have carried on this work, even when the schools are closed.
"We have a free community notice board in-store and also support the community with ad hoc activity such as judging at the local horticultural society show," Alpesh adds.
His brother Amish who runs a Londis store nearby has been another success story, and what makes the brothers tick is their entrepreneurial instincts. Alpesh says he thought, after finishing the university, that his future will be better off working for himself, rather than working in a company. He knows very well that convenience demands a lot of hard work, but at same time, he is sure that it can be rewarding.
He is also a representative of a generation that values responsiveness and collaboration. He strives to constantly improve his offer and customer service, – "you should try to improve the store when you can", that's the refrain – and speaks to other retailers or industry experts to get new ideas.
"It's essential to keep in touch with consumer trends and be prepared to adapt swiftly to keep the proposition relevant. I'd also advise retailers learn from and collaborate with others such as symbol group or suppliers, benefitting from their expertise and scale, while retaining autonomy," he says.
From value grocery staples to freshly-made sandwiches, the store caters to a huge range of needs. They use EPOS data to find best and worst selling lines, and modify the range accordingly. They have increased vegan and gluten-free and widened the range of local artisan foods in response to trends and customer feedback. With services like Post Office, ATM, and newspaper deliveries in the mix, his store is easily the destination store in the village.
Alpesh has indeed perfected the art of tailoring his offer to customers' needs with flexibility the multiples can't match.