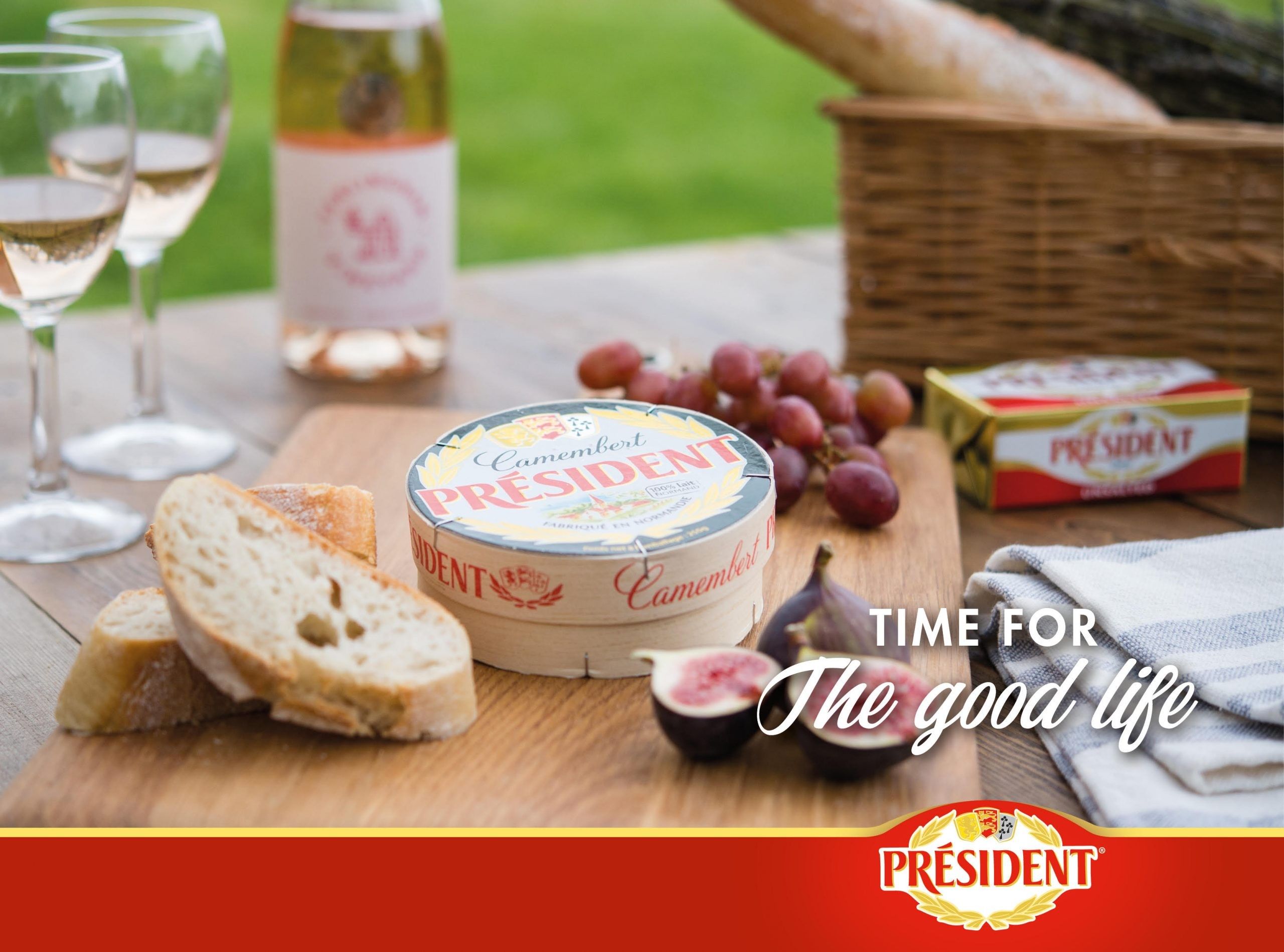 Lactalis UK & Ireland has announced it is supporting its French cheese brand, Président, with a new media campaign that will run from June to October 2021. The campaign, which will target ABC1 foodies aged 40-65, is designed to encourage consumers to take things at a slower pace and make time to enjoy the "Good Life" with Président.
Comprising advertorials and digital displays across three media partners (BBC Good Food, Delicious Magazine and olive), the campaign will also include the sponsorship of three episodes of The olive magazine podcast and a branded Good Life Hub. The hub will host a video series all about how consumers can make time for the Good Life (traffic will be driven by social media communication). Each video will visit a different location across London and the South East to meet an expert from the hospitality industry. They will discuss how they enjoy the good life, as well as offering tips and tricks for using Président in recipes.
"Président has been performing extremely well over the past 12 months, with it currently seeing double digit value and volume sales growth," said Héloïse Le Norcy-Trott, Group Marketing Director for Lactalis UK & Ireland.
The new campaign, which is set to reach a total of 12.6 million consumers, follows a successful sponsorship of the popular Channel 4 television program, Come Dine with Me, which ran from January to April 2021.
The Président cheese brand is growing +39 per cent in value and +34 per cent in volume sales YOY, whilst butter is growing +12 per cent in value and +14 per cent in volume sales YOY.