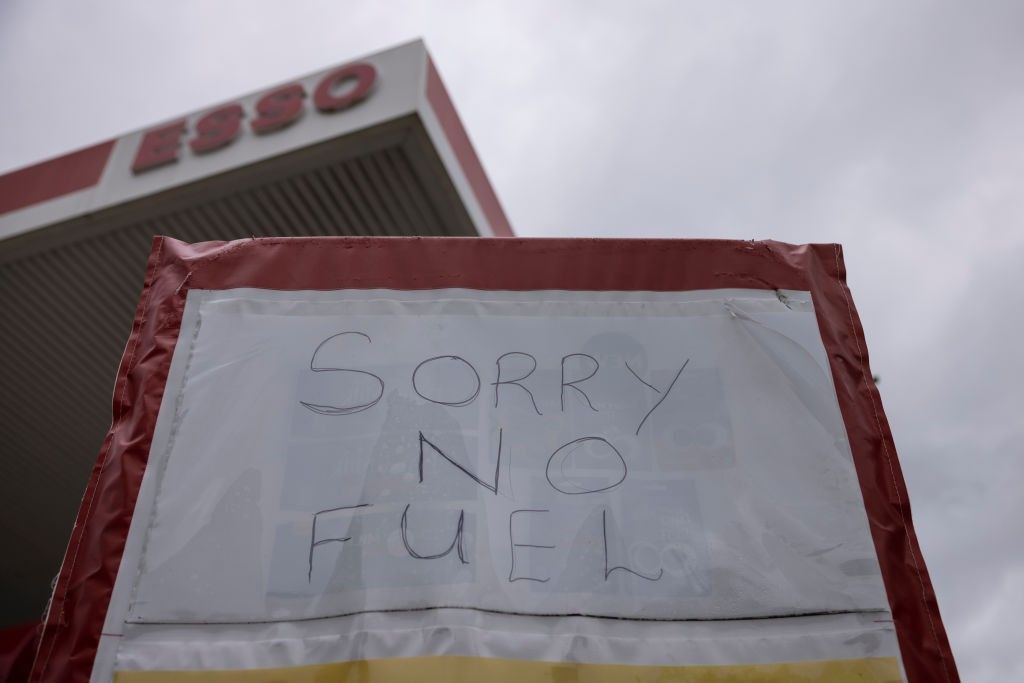 The UK government has failed to end petrol shortages at the pumps, the head of a trade association for independent filling stations said Thursday, urging an independent probe.
Britain has seen more than two weeks of queues and panic-buying at petrol stations, particularly in London and southeast England, partly caused by a lack of EU lorry drivers post-Brexit.
"The recovery is simply not happening quickly enough. We are into our 15th day of the crisis," Brian Madderson, chairman of the Petrol Retailers Association (PRA), said in a statement, blaming "failed government intervention and inappropriate prioritisation".
Madderson accused the UK government of failing to send enough petrol to the worst-affected areas accusing it of an "inept prioritisation policy".
He said the lesson to be drawn was that "however well-intentioned the government is… regrettably, officials do not have the ability nor the capacity to command and control a crisis such as this".
Madderson also called for an "independent inquiry into the crisis, so that motorists are protected from such acute fuel shortages in the future."
A PRA survey found that 12 per cent of filling stations in London and the southeast were still dry, while 17 per cent had just one grade of fuel. In the same area, 71 per cent of filling stations had both grades, compared to 90 per cent outside London and the southeast.