Plan for Profit has launched a brand new product check tool to help independent retailers prepare for the new High Fat Sugar & Salt (HFSS) legislation coming into effect from October 2022.
Retailers can access this vital resource via the Plan for Profit website or by visiting www.hfssproductcheck.co.uk. This dedicated website offers retailers support and advice on what stores are affected, what HFSS really means, and most importantly which product lines are affected. Retailers can search for skus from a database of HFSS-applicable product categories to identify which of their stocked lines are HFSS compliant, as well as those that are impacted so they can make an informed decision about potential changes to their product offering.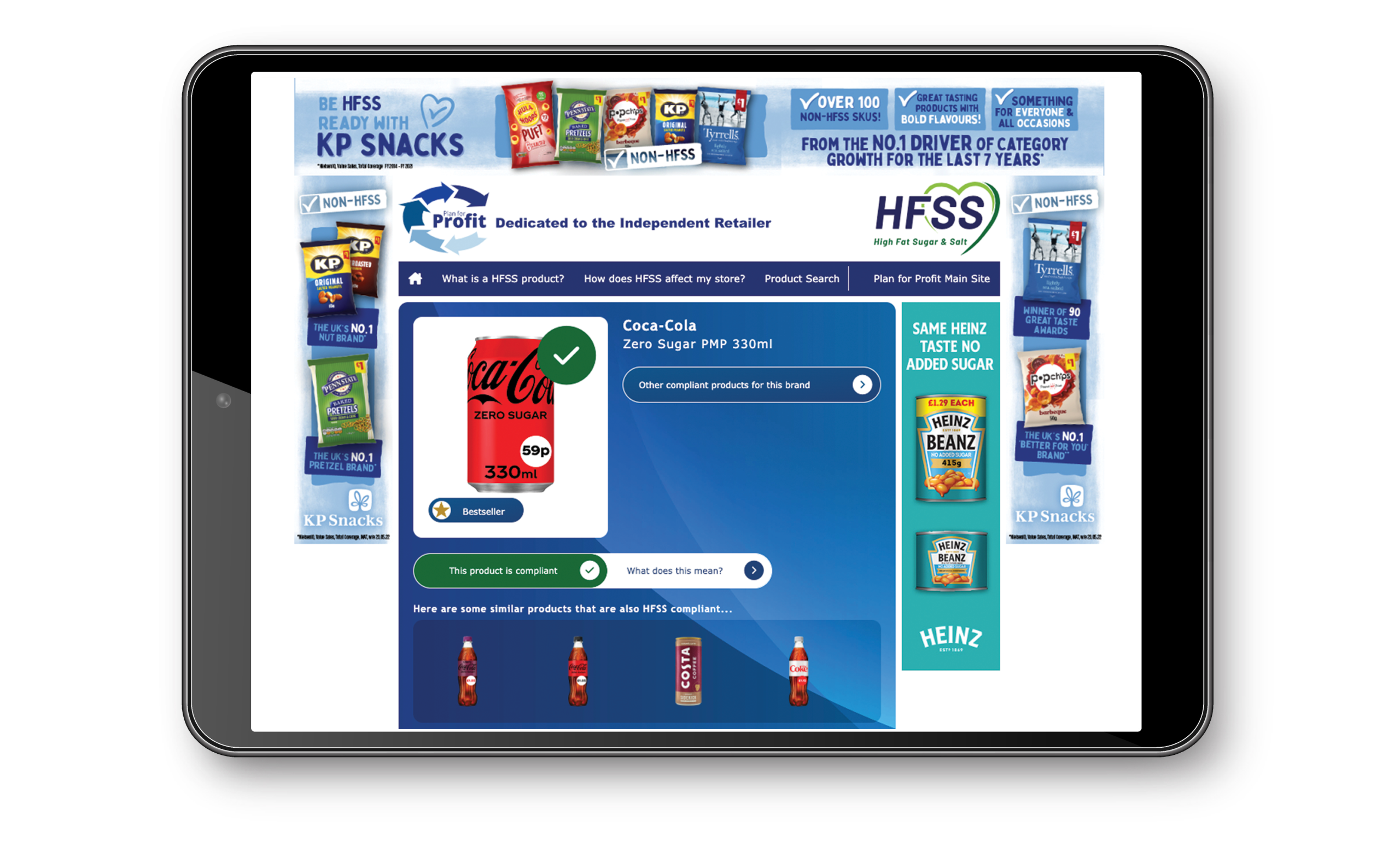 From October 2022, the Government is introducing new regulations that will affect thousands of independent retailers firstly in England. The intention is to reduce the availability of products high in fat, sugar and salt through implementing restrictions around promotion and placement in convenience stores. Regulations in Wales and Scotland are also currently being reviewed and are set to be announced soon. Location restrictions will come into force from October 2022, meaning the placement of HFSS products in high footfall areas like checkouts, end-of-aisle units, store entrances, and designated queueing areas will be banned for some stores. From October 2023 further restrictions on the promotion and TV/online advertising of HFSS products will also be introduced.
This new launch follows the announcement of the "Plan for Profit Focus On: HFSS category guide" released last month. "Implementing new legislation such as HFSS in a store setting can sometimes be challenging, we have therefore worked closely alongside the ACS to develop a series of tools as part of Plan for Profit to help independent retailers be more informed and better prepared ahead of next month's start date," said Tracey Redfearn, Plan for Profit Controller.