Pete Patel, who runs Costcutter Brockley in Lewisham, London, holds the unique distinction of winning back-to-back titles at the Asian Trader Awards. Pete won the Bakery Retailer of the Year award in 2019, and in the last year, bagged a new and very timely award for Shop Safety Best Practice, instituted against the backdrop of the Covid-19 pandemic, to recognise the inventiveness and care that the shopkeepers of the nation have shown in keeping their stores safe and hygienic.
In fact, the category had seen strong contenders, reflecting the commitment of independent retailers in pioneering social distancing and safety innovations in their shops. But Pete's efforts in this area has been quite outstanding. The measures he adopted included a "bouncer" on the door counting customers in and out and sanitising all baskets before handing over to customers, alongside the regular use of fogging machines.
"We were limiting the amount of customers that can come in the store. They can see that every time someone used a basket it was cleaned, wiped down properly. So it gave people confidence that they come into a store that was very particular with the rules," Pete says.
Significantly, confidence is the key theme for this soft-spoken retailer. Whatever measures he adopts at the store have all been geared to winning the confidence of his customers. So, in the case of bakery operations, he strives to ensure availability throughout the day, and the store does an hourly stock-check to make sure there's enough.
"So we're not getting situations where it's running out, and we have to bake. Customers can come in with confidence, knowing that whatever time they come in, there's always gonna be fresh product available," he says.
Pete took over the Brockley store in 2016, and switched to Costcutter two years later, investing £25,000 in a major refit. Bakery was one of the major areas of the store that has given a prime place. "One of the changes we made is that we put the bakery first in line in the store. So when you first walk in, you see the bakery products first," he says.
The store bakes their own bread from Country Choice, and Pete is all praise for the support from the leading supplier of in-store bakery products.
"Since opening all of my stores, Country Choice has gone above and beyond to ensure our bakery range is bespoke to each of the stores. They have always understood our requirements and what our shopper demographic is wanting – whether it is through individual items or meal deals. They have also always offered us unbeatable terms," he says.
Pete specifically mentions the great lengths the supplier went to at the height of the pandemic, in order to provide the store with key items that shoppers were unable to get at the bigger supermarkets, such as flour and eggs.
With two Sainsbury's, a Co-op and independently owned convenience stores all within walking distance, creating points of difference has always been crucial to the success of the Brockley store. And it doesn't stop at bakery. What makes Pete stand out is his methodical approach to devising well-thought-out strategies.
"What we did prior to doing any of the refit, even though we had the information from Costcutter about our customer persona, we actually carried out a couple of surveys – one inside the store and one of customers that were not visiting the store, just to get some feedback on what people were looking for when they come in the store," he elaborates. "And we then decided to do the refit based on the feedback we'd received."
The independent survey revealed that they weren't offering enough promotions, pricing was too high and there was a demand for a more extensive vegan offering.
"We wanted to focus on things that they [local Sainsbury's] were not doing, which are following trends," Pete says.Coffee, eating gluten free, vegan, microbreweries have all been the trends recently, and they set out to make sure they did them much better.
Pete's reasoning was: "Sainsbury's will always concentrate on the core products, because they want the volume in everyday products.  We can make our store different by introducing these [trends] and it worked really well. We introduced them with smaller sections, [and] in the last few years, we've really had to increase them to departments."
Vegan and beer are the two categories that have really worked wonders for the store after the refit.
"We installed new chillers, increased chilled space from 22 metres to 27.5 metres and within that created a designated area for our vegan offering," Pete explains. "We've dedicated 3.7 metres of chilled space to vegan product ranges, from vegan cheeses to vegan meats and we have one of the largest tofu ranges in the area. We've made sure we cater for vegan shoppers throughout the store, including ambient as well. Our frozen foods section now includes two whole doors, out of seven, dedicated to vegan foods, ranging from vegan ice cream to ready meals and pizzas."
Vegan sales would double at the store after the refit, with the store becoming the destination for vegan foods in the area. The icing on the cake was when local Sainsbury's store decided to reduce their vegan offering, directing shoppers to them instead.
"I don't know if it is now but it definitely was then," Pete adds with a smile.
As part of the store redevelopment, the store has increased the size of alcohol section by utilising existing chillers."We made a conscious decision to stock different products to our competitors so that as well as some of our core lines, we can also offer our customers smaller batch produced BWS."
They work with a number of local breweries, stocking produce from around 20 of them at any one time.  It's obviously challenging and time-consuming, but as with Country Choice, Pete nurtures an excellent relationship with local suppliers. He has a member of the staff in charge of ordering all the beers from those which are the fastest sellers.
"It's easy to split the store into categories for the staff to manage so they can just concentrate on [theirs], especially when there are lots of supplies, and then they're responsible for their supplies," he adds.
He also uses promotions to great effect: "All our beers, ales and lagers are on promotion, either 3 for £5, £6 or £7. This means that rather than shoppers making choices purely on promotional price, they can mix and match across the whole range."
Promotional packages and the Co-op own-brand range both work well with customers and offer better margins, he says, and have played a part in Pete switching to Costcutter; but what turned out crucial during the refit was the symbol group's Shopper First business growth programme, which complemented his own research. The programme identified "Busy Impulsers" as the store's key customers: "Shoppers who want a healthy and easy tea, with a couple of fresh ingredients for the family," and it still holds good for them.
"We have a lot of customers with what we call scratch cookers, obviously those cooking from scratch. So we make sure that we carry a very good fruit and veg selection, and a good meat selection, and obviously, the equivalent in vegan," he says.
They also make sure they've got a really good range, enough different products, to offer as a package for customers wanting to make any type of meal. "Someone can come in if they want to make a Korean recipe or a Chinese recipe or an Indian recipe, they will have all the products. They don't have to go elsewhere," he says.
The store also runs promotions similar to supermarkets on these products, and currently it's Italian on offer: "We've got the spaghetti, the meatballs, the mince, the garlic bread; it's all grouped together, making it easy for the customers. They can just see what they need for that particular recipe and then just grab all of them."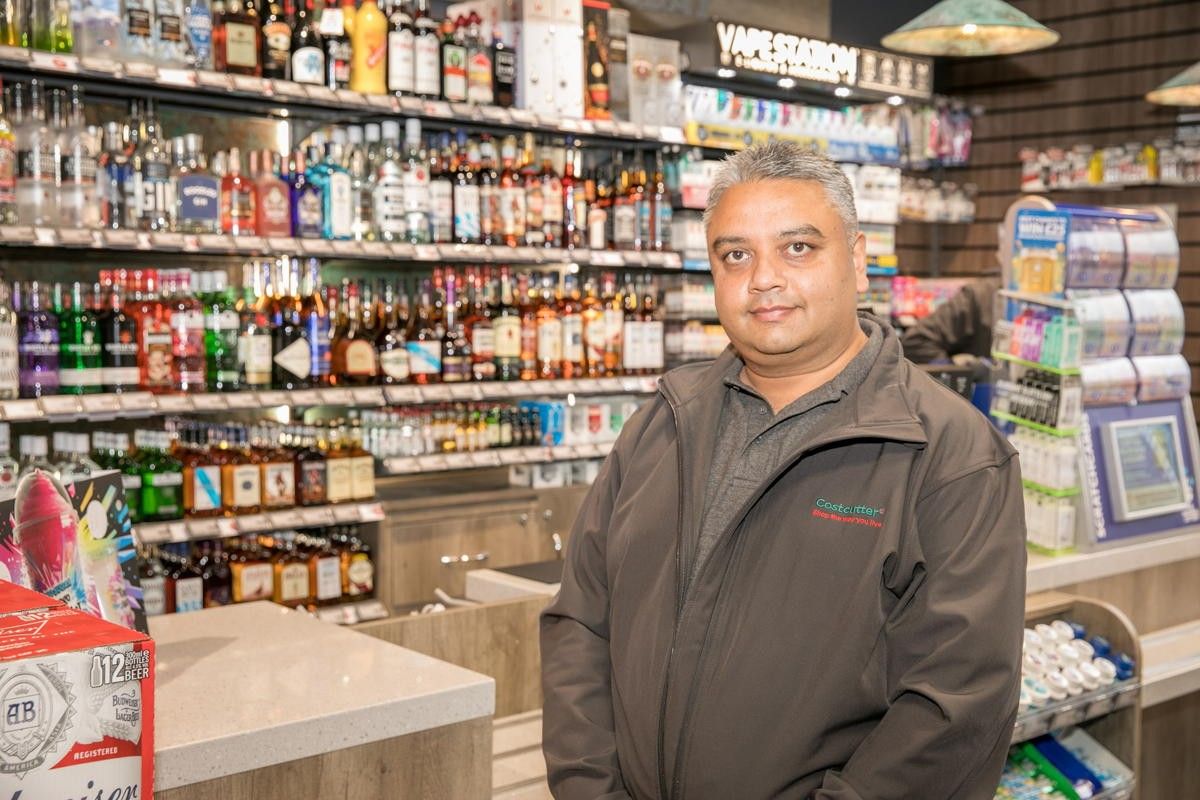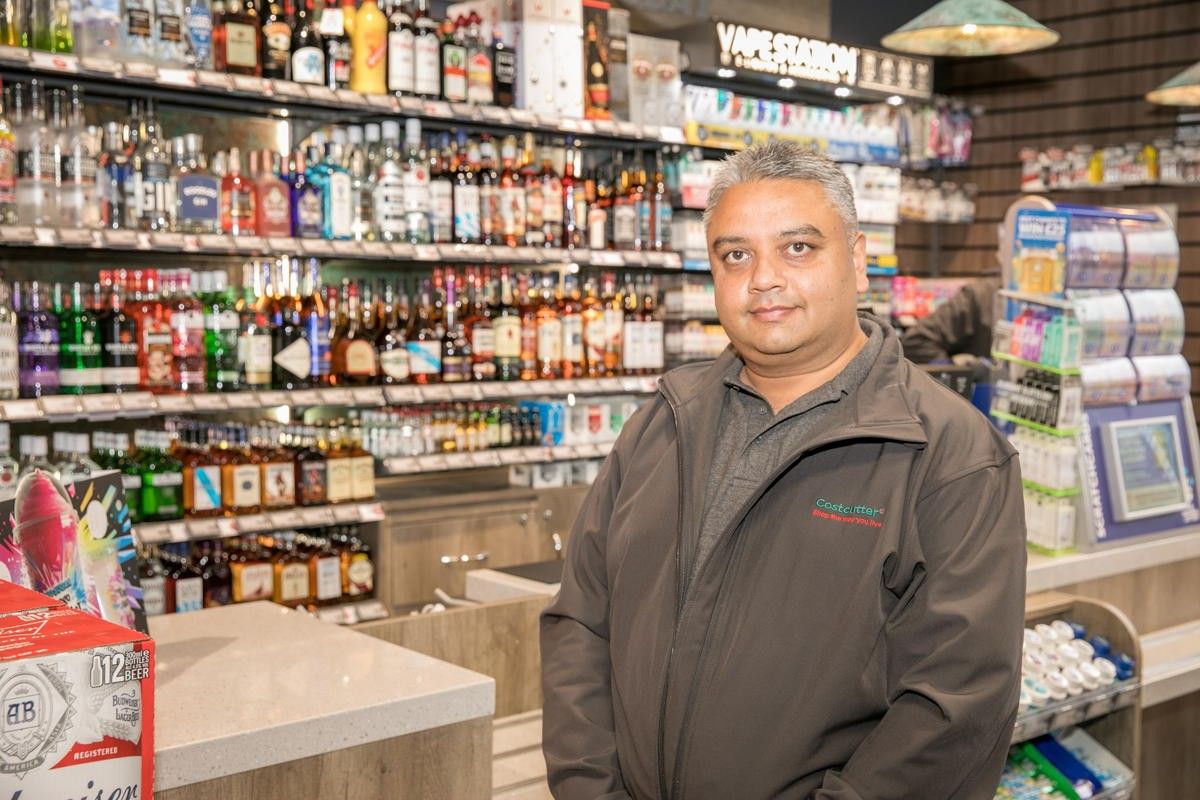 Another conscious decision Pete has made during the refit is to move away from pre-packed fruit and vegetables, in an effort to reduce their environmental impact. He has been expanding on the initiative since then, thanks to the shoppers who dutifully support him.
"Many of our customers live in shared housing or flats, so don't want to buy big bags of produce. We now use recycled paper bags for loose produce. We've also introduced specialist bags for organic cooking ingredients, nuts and pulses and all are sold in biodegradable packaging," he explains.
They were discussing in March last year about introducing a package-free section, but the pandemic has forced a halt on it. Pete plans to unveil the section later this year, once it comes back to normality. And, he asserts that shoppers are genuinely concerned about the impact on the environment. "Cost is not their main reason to buy or not to buy," he says.
Essentially, whether it's the increased focus on healthy eating or rising prominence of at-home meal occasions during the pandemic or the ongoing shopper concern on the plastic pollution, Pete has been well prepared for all these trends. He is now set to go ahead of the curve on the other pandemic-driven trend of home deliveries.
"At the moment, our deliveries are done on Uber Eats, and we are looking this year to branch out ourselves," he says. "We want to come up with a solution. We've got people in place to do the app and everything. Where we're struggling is to have the people on the street to actually do the deliveries."
It's the fees delivery firms charge that promptedhim to carry out the deliverieshimself. "Even then, it's still doing well, but we want to bring it into an in-house, so we control the range and the price," he says.
In fact, the control the independents have on their operations is something Pete values as the strength of the sector, along with the personal touch of the service.
"We can adapt to situations a lot quicker. If we want to bring something in or something happening in the community and we want to be part of, we don't have to ask anyone," he notes. "We are much more flexible in that way."
And, he would like the convenience retailers to play to this strength for "keeping up to the latest trends" and adapting their stores "to suit the new customer."