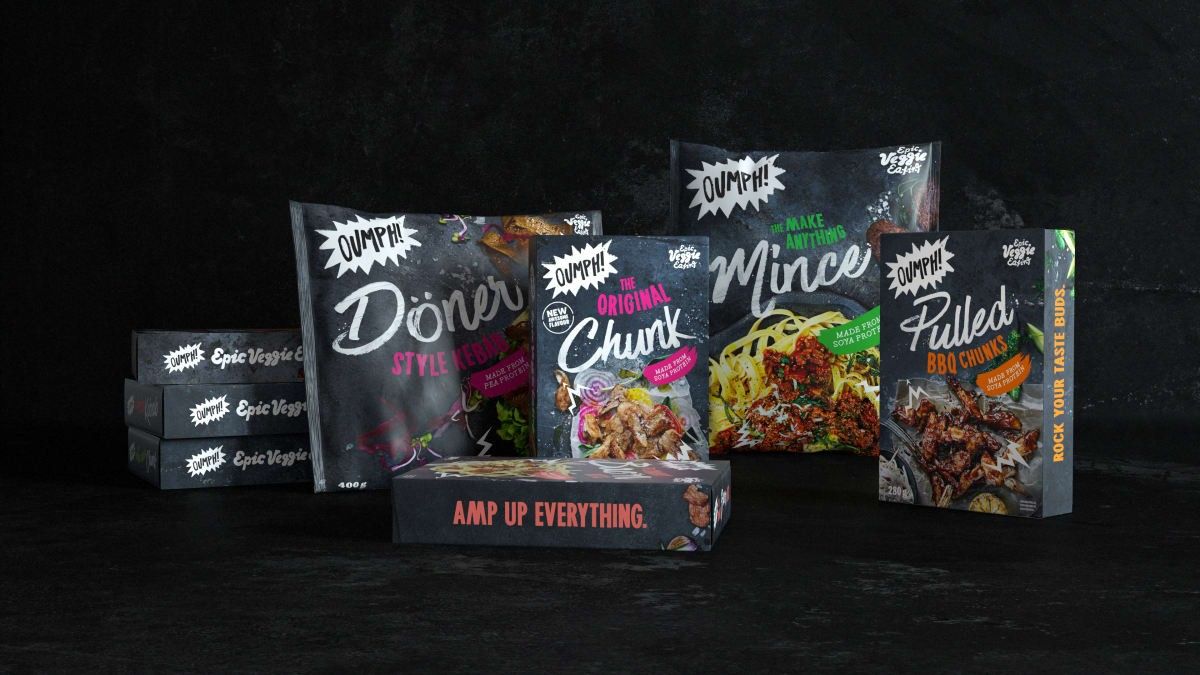 Plant-based brand Oumph said it is phasing out plastic in preference for recyclable cardboard packaging, which is being rolled out into all markets where Oumph is sold, starting with the UK, Australia, and the Netherlands.
"Our food is a progressive choice and we wanted the packaging to match that. With our new recyclable packaging the aim is to further further limit our environmental impact," said Linda Arnason, global brand manager at Oumph which is one of the LIVEKINDLY Collective's brands.
"There are certain challenges in creating a more sustainable packaging for frozen food, and we are pleased to announce that we've found a solution with recyclable cardboard packaging. Not only is it better for the environment, but we're also receiving positive feedback from retailers because the packaging is easy to stack, and requires less freezer space."
The new Oumph packaging is now available in the UK, Australia, and the Netherlands, and will be rolled out in Sweden, the Nordic countries, Germany, Ireland and South Africa this spring.
The new packaging, designed to match Oumph's bold brand attitude, has received good feedback from consumers and retailers alike, the brand added.
"Oumph has an edge as a brand and we want that to be reflected in the packaging. We believe the new design will stand out in the supermarket freezers for consumers to easily find their favourite Oumph product", commented Anders 'Ankan' Linden, co-founder, corporate chef and head of innovation at Oumph.
"With several new product launches planned for this year, the new cardboard packaging plays an important part as we continue to develop tasty, appealing and innovative plant-based food products."