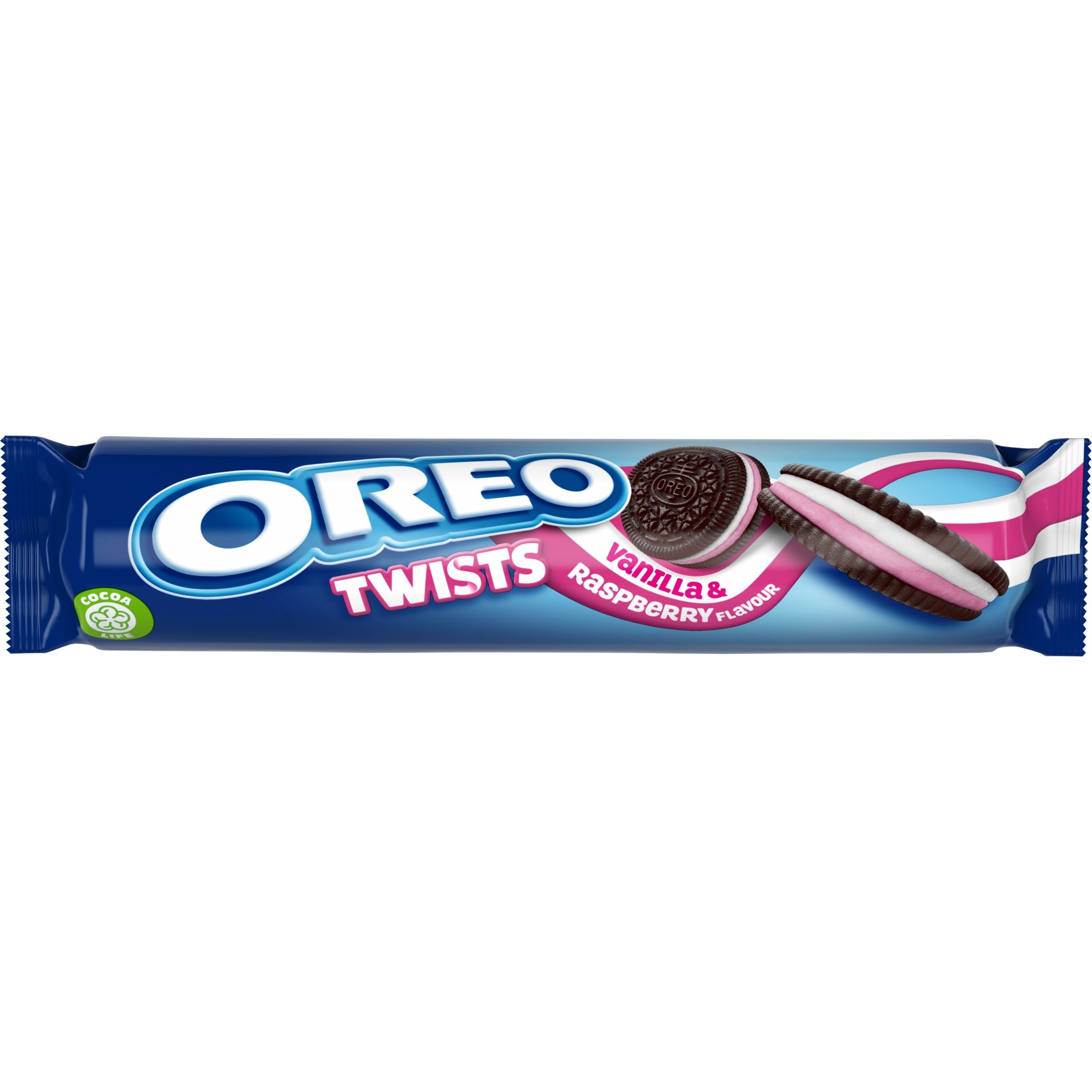 The Oreo brand adds a twist to stores this summer with new two launches: Oreo Twists Vanilla and Caramel and Oreo Twists Vanilla and Raspberry.
As well as being the first major new launch for three years, the new Oreo Twists are the brand's first ever double-layered launches in the UK. The new products combine one layer of vanilla creme with another flavoured layer to add a playful twist to the original cookie,  bringing new shoppers to the biscuit fixture.
Available from July, these additions add a delicious twist to the much-loved classic Oreo range, offering a unique taste sensation for shoppers. Both Caramel and Raspberry flavours are growing in the market and 62 per cent of flavours growth overall is from new shoppers, meaning these innovations are set to drive incremental sales for retailers.
"Oreo is a staple in the biscuit aisle and enjoyed in more than 100 countries," said Katya Savelieva, Brand Manager for Oreo UK at Mondelēz International. "In the UK, Oreo Original Cookies are growing by 21 per cent, with a loyal customer base. We wanted to create something really fun for Oreo-lovers, adding a twist to the original sandwich cookie filling consumers know and love with double layered cookies – Vanilla and Caramel, and Vanilla and Raspberry – tapping into the latest flavour trends.
"Oreo Twists Vanilla and Caramel and Oreo Twists Vanilla and Raspberry are the perfect combinations to generate excitement in store, and the first of a strong innovation pipeline for the brand, driving incremental sales for retailers", she added.
The new launches will join the rest of the portfolio, including 154g Original Vanilla and Oreo Twin Pack and will be supported by a social, digital and in-store campaign, with more details coming soon.
Retailers should stock up on the new products today to drive biscuit sales and visit www.deliciousdislay.co.uk for further ranging advice.
Oreo Twists Vanilla & Caramel // Vanilla & Raspberry:
Weight: 157g
Case size: 16
RRP*: £1.19