There is a new wave of hyper-local on-demand grocery apps delivering a range of groceries within minutes in England, with many retailers as well as supermarkets are now jumping to ride on this wave. But is it just a pandemic-induced millennial fad that will soon pass or a beginning of a new revolution?
Industry data shows that online orders have surged to account for 13 per cent of all UK grocery spending from 7 per cent before the pandemic. Interestingly, this growth was something totally unpredicted and unexpected as in their most recent five year forecast, business analysts had predicted that online grocery delivery services will be able to touch 7.7 per cent of the UK grocery market and that too by 2024. 
While the common sentiment is that online and on-demand grocery purchase will go down after July 19, many retailers feel that the trend is not fading away and is now here to stay. 
"There's no such thing as online delivery is going away," admits Mos Patel, owner of Family Shopper in Ashton and Premier in Oldham while talking to Asian Trader. "If you look at online growth, it is quite dramatic. When things open up, that will obviously decrease but the trend will remain."
Retailers have also reported a growth in their business as this model has opened "new markets" for them.
Recently Nisa retailers, a group of over 90 partners who use Deliveroo, claimed that they smashed through the £100,000 weekly sales barrier recently as the fine weather and the final stages of the European football championship brought the spike in orders.
"About 10 per cent of our turnover now comes from Deliveroo and it certainly has opened up a new market to us. Our Deliveroo drivers often pass three or four larger supermarkets to get to us and without a doubt, those customers would not have come to our store, so we are able to capture them via the app," Paul Cornell, owner of Nisa Local Chelmsford said.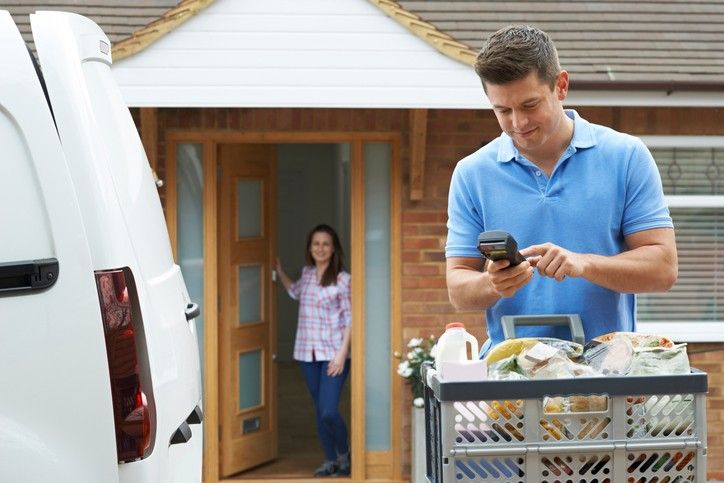 The new wave has been especially proving to be a boon for elderly, disabled and vulnerable people, some of whom might be new for ordering through tech but the pandemic had made them, may be forcefully but somewhat tech-savvy. After all, apps have revolutionized the way we commute, entertain and date. So why not for daily supplies?
Amrit Maan, owner of Maan News Birmingham, claimed that such services where people are getting products delivered at doorstep within an unbelievably short time are definitely "not a passing fad" and younger population is now almost used to it.
And it seems that the surge is on both sides. 
Moped, mopeds everywhere
While more and more Britons are getting the taste of within-minutes grocery delivery services, a slew of such service providers are sprouting in a comparatively very short time. We know them by curiously-similar sounding names like Weezy, Jiffy, Dija, Zapp, Fancy, Snappy Shopper, Getir and Gorillas- to name a few, whose bold and brightly-branded riders delivering essentials including food, drink, pet treats, groceries, toilet rolls and even over-the-counter medicines "in minutes".
Not just in London, the young couriers from these genie-like services can be seen zipping around in Brighton, Bristol, Cambridge, Birmingham, Leeds, Liverpool and Manchester.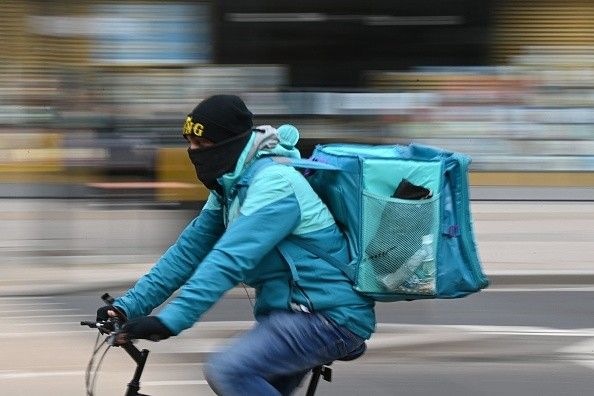 The slew of within-minutes delivery services have also raised the bar in the delivery sector and supermarkets are left to play catch-up. Ocado has launched Zoom, promising delivery in 60 minutes, while Tesco has also announced its rapid delivery service Whoosh. Amazon has now also started delivering "same day" groceries.
Contrary to the popular notion, the sales pattern through online services is very close to traditional sales- be it peak hours or best selling items.
"So at the moment, the peak times in your last three hours, just like the retail trade as well. And also at lunchtime," Patel said.
Regarding the bestselling items too, the pattern resembles the offline store sales.
"If you look at monetary value here, beer packs remain the best selling product which is the same in stores as well. Across all items, demand is the same as in stores," Patel said.
A few pitfalls
Pandemic forced many convenience store owners to tie-up with these genies so that they can continue to service their clients during the lockdown. However, as more and more retailers availed them for a long time for varied products, they are also reporting a few flaws, costing being the main concern.
Some retailers feel that the service providers are over-charging unnecessarily.
"Snappy Shopper is number one in Manchester. But when I look at my bill, which I get weekly, it comes to 300-400 pounds, which is a lot of money," informed Patel. "And in that bill, not only they've got the customer service charge which the customer pays, but they've got my charges. They charged me for support, marketing, which I don't even use. It's ridiculous."
Also, some retailers feel that these services don't let them access customer information and are here for "just quick bucks and all they care about is their shareholders' money like any other corporate or a blue chip company".
"These apps are clearly doing it for themselves, but they are not into the customers. They don't care about the customers perspective today", Patel said.
Harwinder Bhatti, owner of Sohan Singh Premier Store in Hertfordshire told Asian Trader that since the whole process is too full of hassle and both time and manpower consuming, he feels that tying up with an online service provider for a small retailer is simply "not worth it".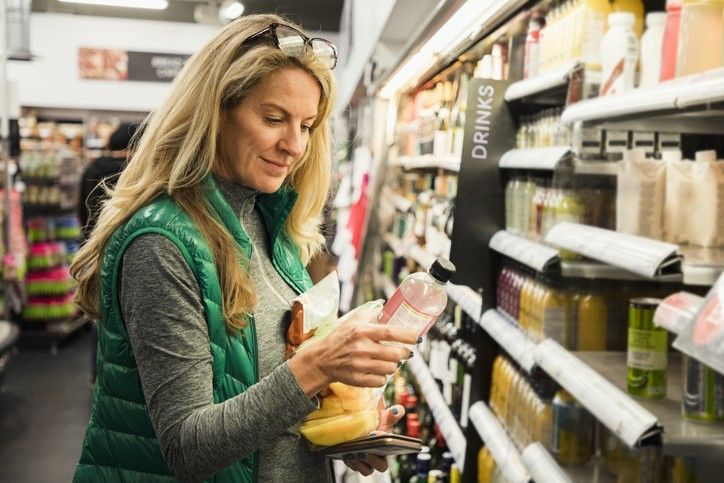 Reacting to the claims that on demand services over-charge, Jisp, one of the grocery
shopping apps, claimed that apart from charging a one-time activation fee, it "does not take any commission on sales, and depending on the fascia agreement, it also does not charge transaction and service fees".
"There are never any hidden costs or surprises for retailers along the way," Jisp told Asian
Trader, adding that it does not look to make money off the retailers but to "provide as much support as possible for small businesses to thrive in their local communities".
Snappy Shopper was also reached out but it did not respond on the matter.
Meanwhile, some retailers feel that on-demand services are more popular in London and
other major cities.
Amish Shingadia, owner of Londis Caterways and Post Office in Horsham, told Asian Trader that on-demand quick delivery may be a hit in London but in other areas of England, it is not much "successful as for now". 
Admitting that he did give the services a try during the pandemic, Shingadia claimed that "it's not been successful for us" and people here still walk into a store and like to "have a good experience". 
However, he also added that such services have "fast-tracked" the market disruption and "definitely something we as retailers need to look into".
New way forward
Online delivery in grocery is definitely something retailers, small or big, cannot ignore anymore.
To cut down on online service bills and increase profit margin, many retailers are now leaping forward to develop their own app which they can control completely and can provide a better and "realistic" service to customers. With one's own app, retailers like Patel are aiming at a huge sustained growth in online sales, from six to seven deliveries a day to 50 to 100 in a day.
Patel, whose app is under final stages of development, plans to cut the competition through
freebies, free deliveries over a reasonable amount and personal touch.

Clearly, the pandemic has fast-forwarded a few things and made people realize that their
phones can serve them in more ways than they ever imagined. A generation of change
squeezed in a year. A change, which seems, is here to stay.