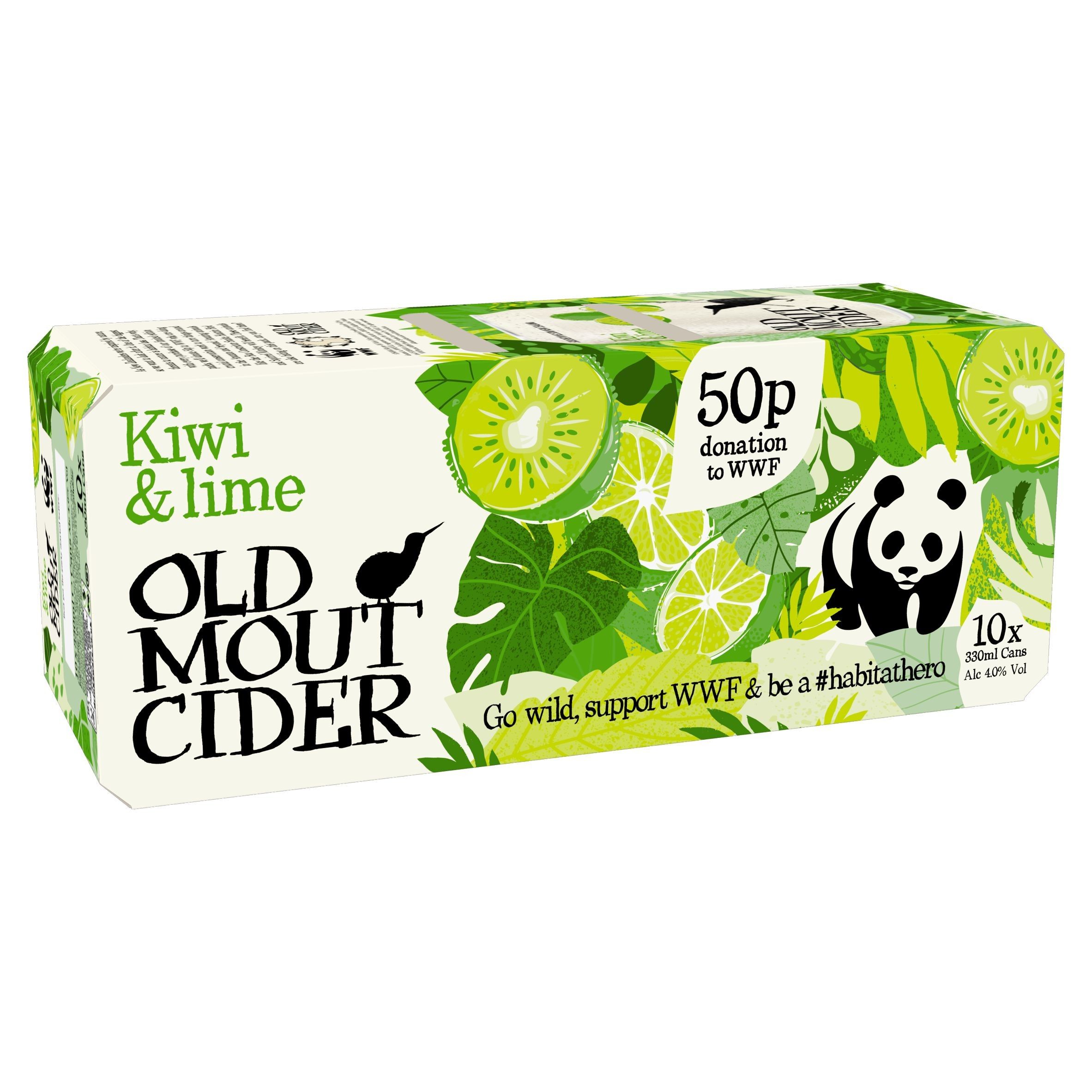 Old Mout has launched its biggest-ever campaign, along with limited-edition designs for its range of 10-packs, as the brand enters its fourth year in partnership with the World Wildlife Fund (WWF). The multi-million-pound campaign will run until 31 July across TV and social, and with every limited edition pack sold, Old Mout will be donating 50p to WWF to protect the Amazon and support their wider conservation work.
As the number-one exotic-flavoured cider brand, much of Old Mout's success can be attributed to its appeal to Gen Z and Gen Y consumers. Alongside the partnership with WWF, Old Mout is 100 per cent recyclable, vegan-friendly, gluten-free and made with natural flavours. These credentials particularly appeal to younger shoppers who look to make a positive impact through their lifestyle choices.
"As the cider category leaders, Heineken UK is constantly looking for ways to create a positive future. Since 2019, Old Mout and WWF have been educating the world on the importance of reducing human impact on the environment," said Rachel Holms Heineken UK, Cider Marketing Director. "Habitat loss is one of the leading threats to animals across the globe. In fact, the planet loses an area of forest the size of a football pitch every two seconds. If we fail to act on climate change, one in six species could go extinct. The launch of our limited-edition WWF packs, will not only raise awareness of our invaluable partnership, but allow consumers to learn more about the work of WWF.
"Here at Old Mout, we are constantly reinvigorating our portfolio to keep up with current trends and bring new products to consumers. We recently launched Old Mout Strawberry & Apple as our latest flavour innovation, which is packed full of natural fruit flavours. This summer, Old Mout will be unmissable as we run the biggest campaign the brand has ever seen – consumers will see our advertising across TV, social media and spend some quality time with us at two festivals with our award-winning Kiwi Camp."
Old Mout WWF Limited Edition 10-packs are available until 31 July across the grocery and convenience channels. Old Mout is encouraging retailers to stock up to meet increased demand this summer and beyond.