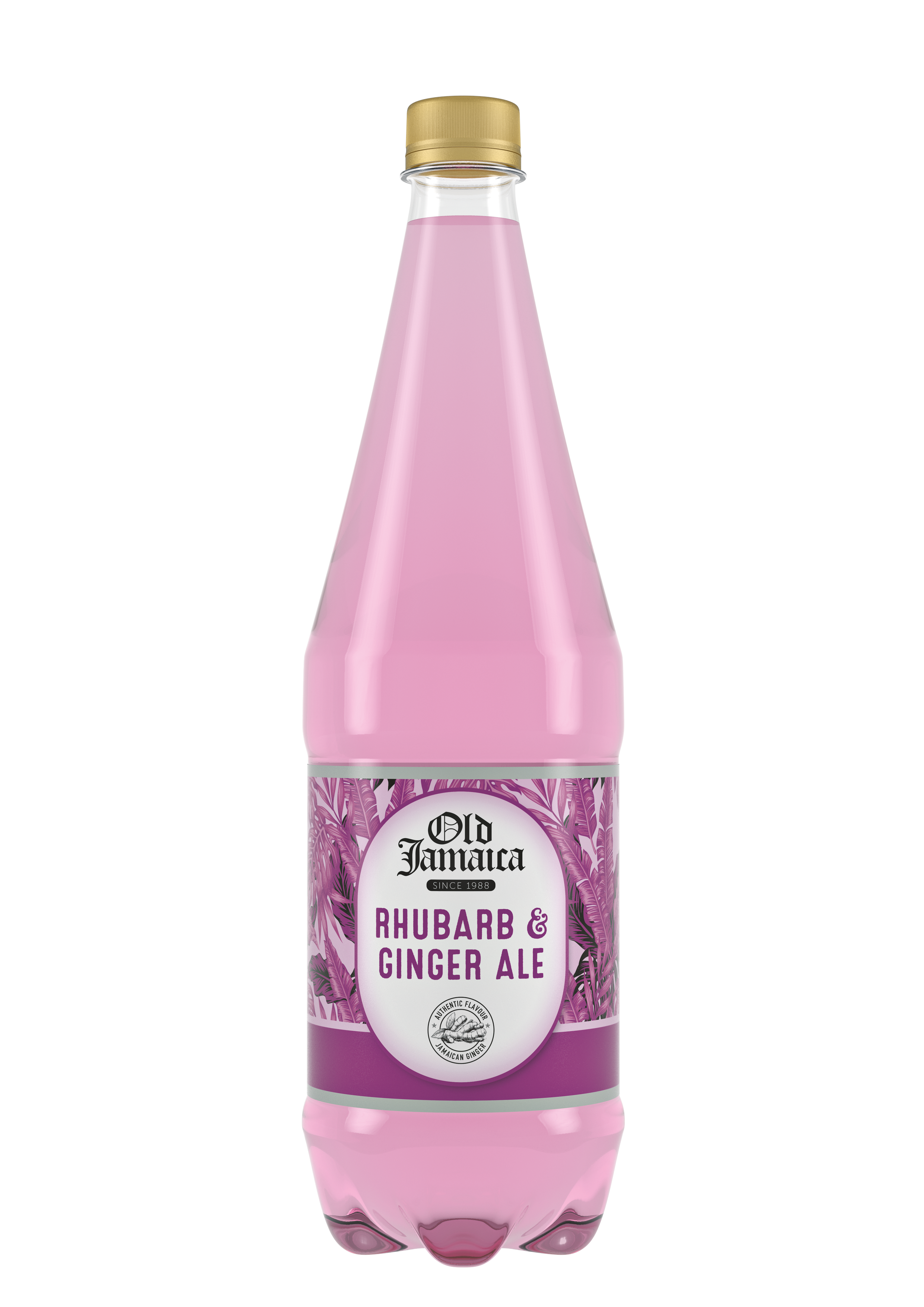 Old Jamaica has unveiled a new range of ginger ales which have been designed to appeal to tonic fans as they pair perfectly with gin, vodka, rum and whisky.
The new Old Jamaica Ginger Ale and Old Jamaica Rhubarb and Ginger Ale, deliver a bold and unique flavour, as they are the only ginger ales in the market to be made with authentic Jamaican root ginger. They are available in one litre PET bottles with an RSP of £1.
Old Jamaica launched the new ales to meet increasing consumer demand for ginger ale mixers, as one in four consumers already mix its existing lines with alcohol. The ginger ale market is growing at 20 per cent year-on-year due to its versatility and to consumers seeking an alternative to tonic: it not only pairs perfectly with darker spirits like rum and whisky, but works just as well with vodka and gin, or it can simply be enjoyed on its own.
"We're excited to launch our new range of ginger ales and tap into consumers' growing demand for quality, versatile, flavoursome mixers that pair perfectly with a variety of spirits," said Terri Cooper, senior commercial manager. "Old Jamaica Ginger Beer is the UK's number one, demonstrating our leading ginger-flavoured drink credentials.
"Our ginger ales are, uniquely, made with authentic Jamaican root ginger and deliver a strong, refreshing taste both as a mixer or enjoyed on their own, so are suitable for all occasions."
A wide-ranging communications investment strategy will support the product launch and aims to broaden Old Jamaica's brand appeal, increase awareness, and position the brand as the authentic alternative within the soft drinks category. Activity across 2021 includes a £1m national TV campaign, social media activity and influencer collaborations.