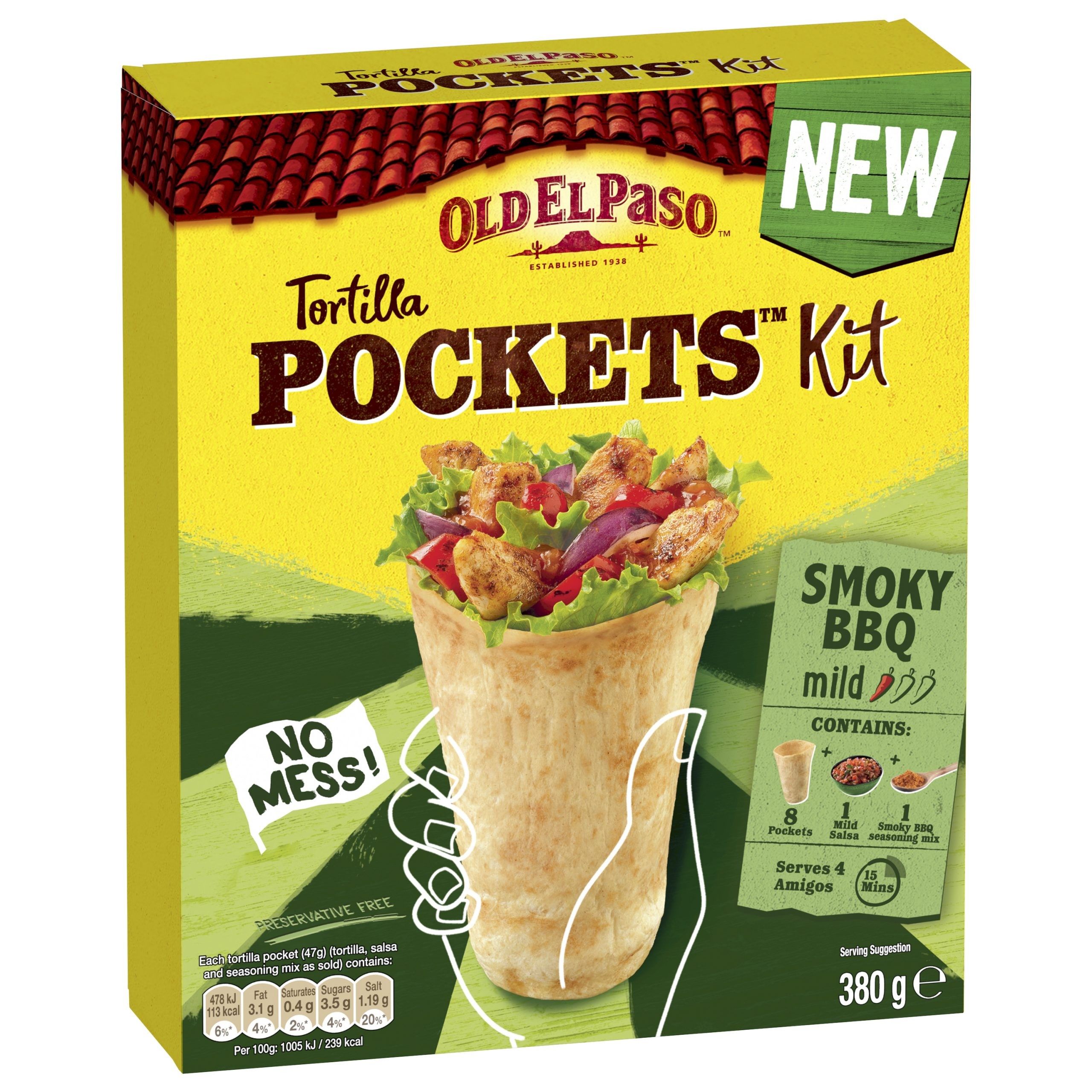 Mexican cuisine brand Old El Paso is extending its category leading Old El Paso Tortilla Pockets™ range with a new Smoky BBQ variant, available now.
The SKU combines the brand's first-to-market sealed bottom wraps with its classic and best-selling smoky BBQ flavour profile and aims to build on the success the brand enjoyed with its innovative Old El Paso Tortilla Pockets range. Since launching last summer, the platform has been 64 per cent incremental to the category, driving +13 per cent of all value growth in Mexican over the last year.
The flagship Old El Paso Tortilla Pockets Mild Kit is the number one NPD in World Foods and is now worth £2.3m. Together with the Old El Paso Tortilla Pockets carrier eight-pack, it has contributed 24 per cent NPD value to the category. Both products also rank in the top two NPDs in World Foods, and the new Smoky BBQ kit hopes to grow this success.
"Old El Paso Smoky BBQ is the number-one flavour in Mexican and chicken is a family favourite protein," said Maeve Judge, Marketing Manager for Meals & Baking UK at General Mills. "We're excited to combine the flavour profile with our Old El Paso Tortilla Pockets, to offer even more convenient, customisable options for family favourite dinners."
Old El Paso Tortilla Pockets Smoky BBQ (RRP: £3.79) are now available to the wider trade. Retailers are encouraged to stock up while barbecue season is in full swing.