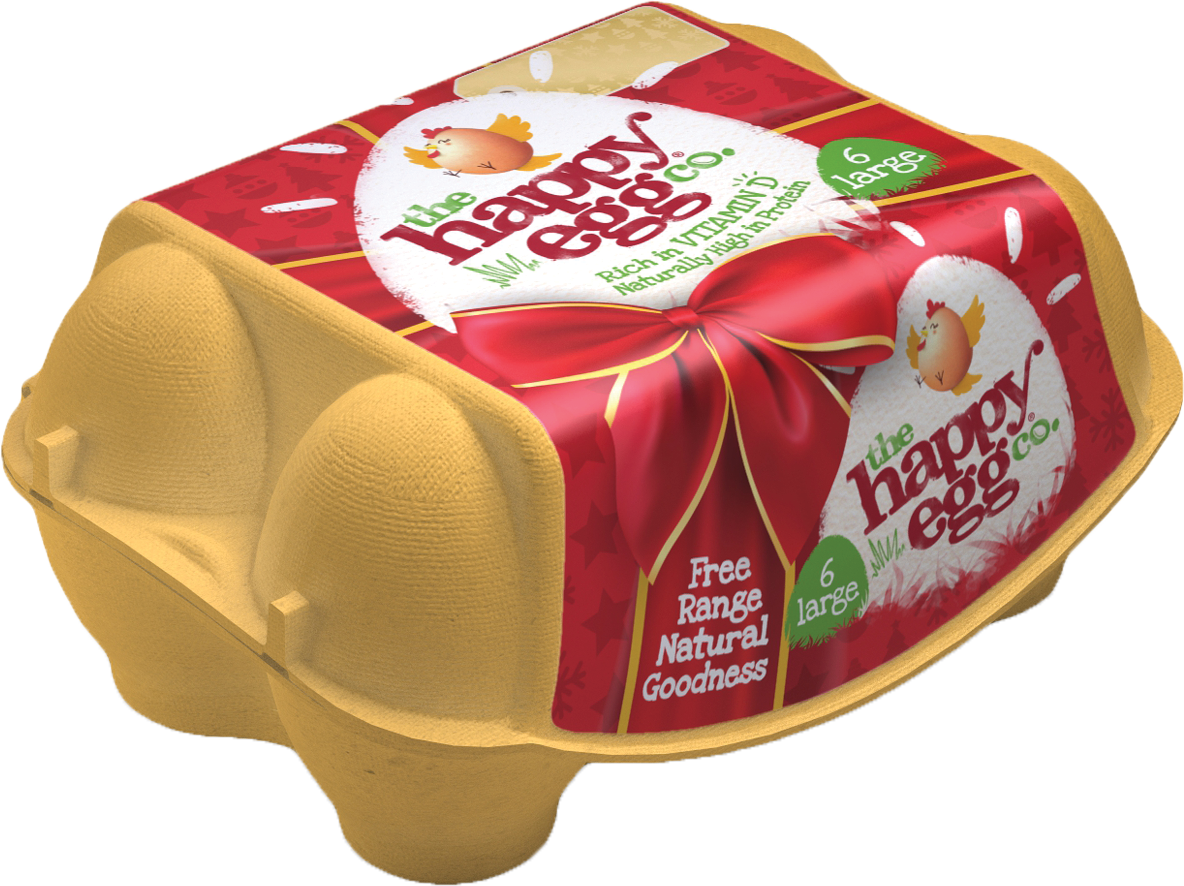 Noble Foods has unveiled new Christmas packaging for the happy egg co. – the UK's No.1 egg brand. In celebration of the festive season, a limited-edition pack design featuring a red bow and wrapping paper on the signature yellow egg boxes, will appear nationwide in November and December 2022.
"Christmas is a key time for the category, seeing value growth of 13 per cent compared to pre pandemic levels.," said Brian Bircham, Senior Brand Manager at Noble Foods. "Retailers are stocking up on festive lines across the board– and happy eggs are no exception. The versatility of eggs gives them a starring role during the festive period, with increased family meal occasions involving a wide variety of egg-based recipes. The sense of joy associated with our brand, together with a Christmas twist, is the perfect way to trade consumers up during this period."
Insight from IGD shows that the key to unlocking trade up within food is for brands to offer a certain "wow factor", bought into by consumers who want to make their Christmas special.
The Noble Foods' brand plays an important role in leading the category, with market leading awareness and the past year, the happy egg co. sold 196 million eggs. The series of eight pack lines include four on-shelf and four packs for dedicated POS displays. 
On-shelf packs and POS displays are available now
Seasonal packs include:
6 Large
10 Large
12 Large
10 Mixed Weight
15 Mixed Weight
6 Medium
10 Mixed Weight 125dz
10 Mixed Weight 175dz