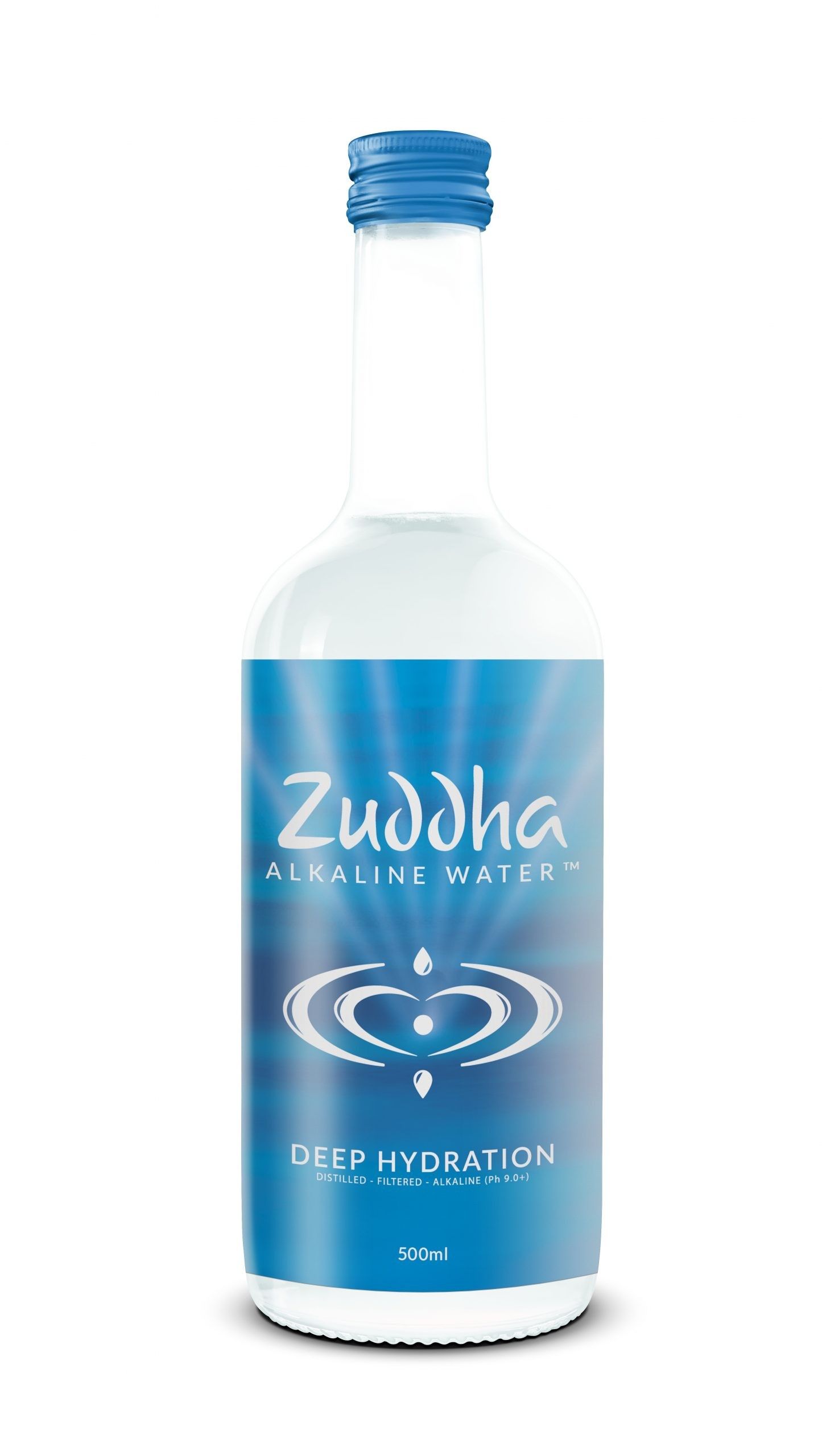 A new alkaline water brand launching this month uses an innovative distillation system mimicking the natural rainwater cycle.
The makers say the five-step bespoke distillation and purification system removes 99.9 per cent of impurities, and Zuddha Alkaline Water runs through a series of filters which adds minerals andnatural bio-ceramics. The process increases the oxidation reduction potential (ORP) level, breaking the water molecules down further to provide deeper hydration, to produce a water with a pH of +9.0.
Zuddha Alkaline Water is the creation of entrepreneurs Bobby Sheldrake and Peter Mayes and has been four years in development.
"Water is vital to life and we think that the quality of the water we drink is underestimated. We find it curious that it is so overlooked as a benefit to health and wellbeing," said co-creator Peter Mayes.
"Alkaline water is a fast-growing sector in other countries and has been linked to many health benefits … We have set out to produce a pure water which we believe will bring a deeper hydration to those who drink it."
Mayes says that mineral water remains the most-consumed drink in the UK, now accounting for over 22 per cent of the total soft drinks market in the UK, and that sales demonstrate that consumers ever more health conscious.
"Water is a competitive sector, although we believe that due to its sophisticated production process that Zuddha stands out as one of the purest and most hydrating waters on the shelf," added Sheldrake.
Available in 500ml glass bottles, Zuddha Alkaline Water is available for distribution within grocery and specialist health stores from its Lincolnshire-based factory at a recommended retail price of £2.09.