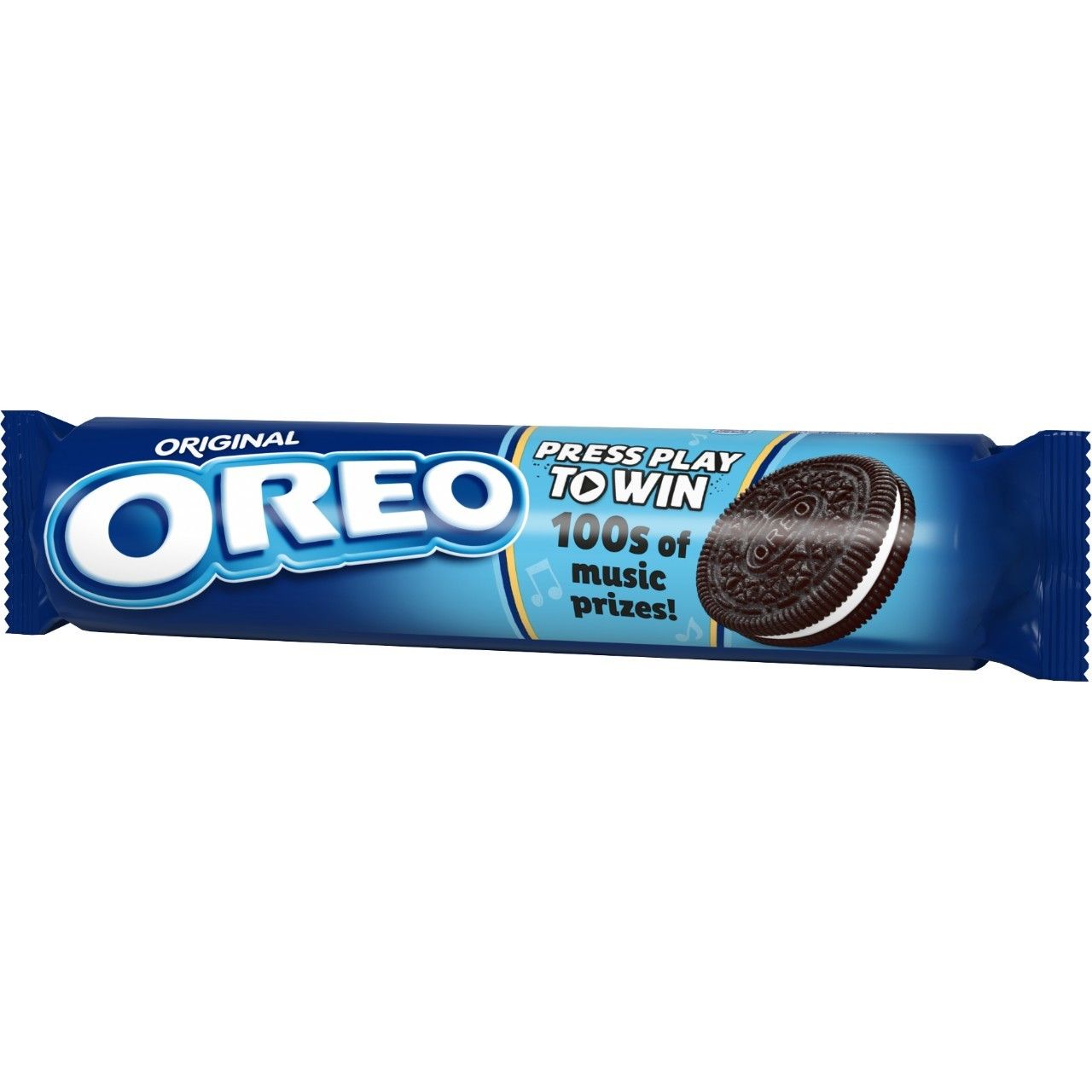 OREO is encouraging consumers across the UK to tap into the unifying power of music to reconnect with friends via a new on-pack promotion offering the chance to win hundreds of musical prizes.
The Press Play To Win campaign will offer shoppers the chance to scan any OREO packs with their phones to be in with a chance of winning an array of special rewards. The top prize will see lucky winners given a ticket to a UK music festival of their choice in 2022.
Other instant-win prizes include headphones, speakers and a personalised OREO mixtape. To help music lovers connect with those close to them, OREO have created personalised mixtape packaging that looks like an old-school cassette tape but that contains two OREO cookies. The pack will include a unique Spotify code that will take the recipient to the sender's playlist, as well as space for personalised messages, stickers and images.
The campaign will run from August across the entire OREO range including the popular 154g price-marked pack, with some packs – see list below – highlighting the promotion through exciting new packaging that shows the iconic OREO biscuit in musical situations, as well as a promotional flash. To play, consumers purchase an OREO product, visit the pressplaywithoreo.com website and scan the front of pack for a chance to win.
Press Play To Win will be supported through a social, digital and PR support plan, as well as in-store POS material. Consumers will also have the chance to listen to a range of bespoke playlists created by OREO via Spotify.
"The campaign will look to engage and excite target shoppers via the use of the iconic 'play' logo, across some of the packs," said Bryony Tate, brand manager for OREO at Mondelēz International. "We know that the key audience of millennial parents will feel nostalgic when they see it on pack. Press Play To Win is the latest fun and playful activation from OREO, helping music-lovers and OREO-lovers alike better connect with others".
All OREO products are included in the promotion, however products with the promotional flash include:
OREO Vanilla 154g, RRP £1.08, 16 units per case (plus price-marked version of this pack)