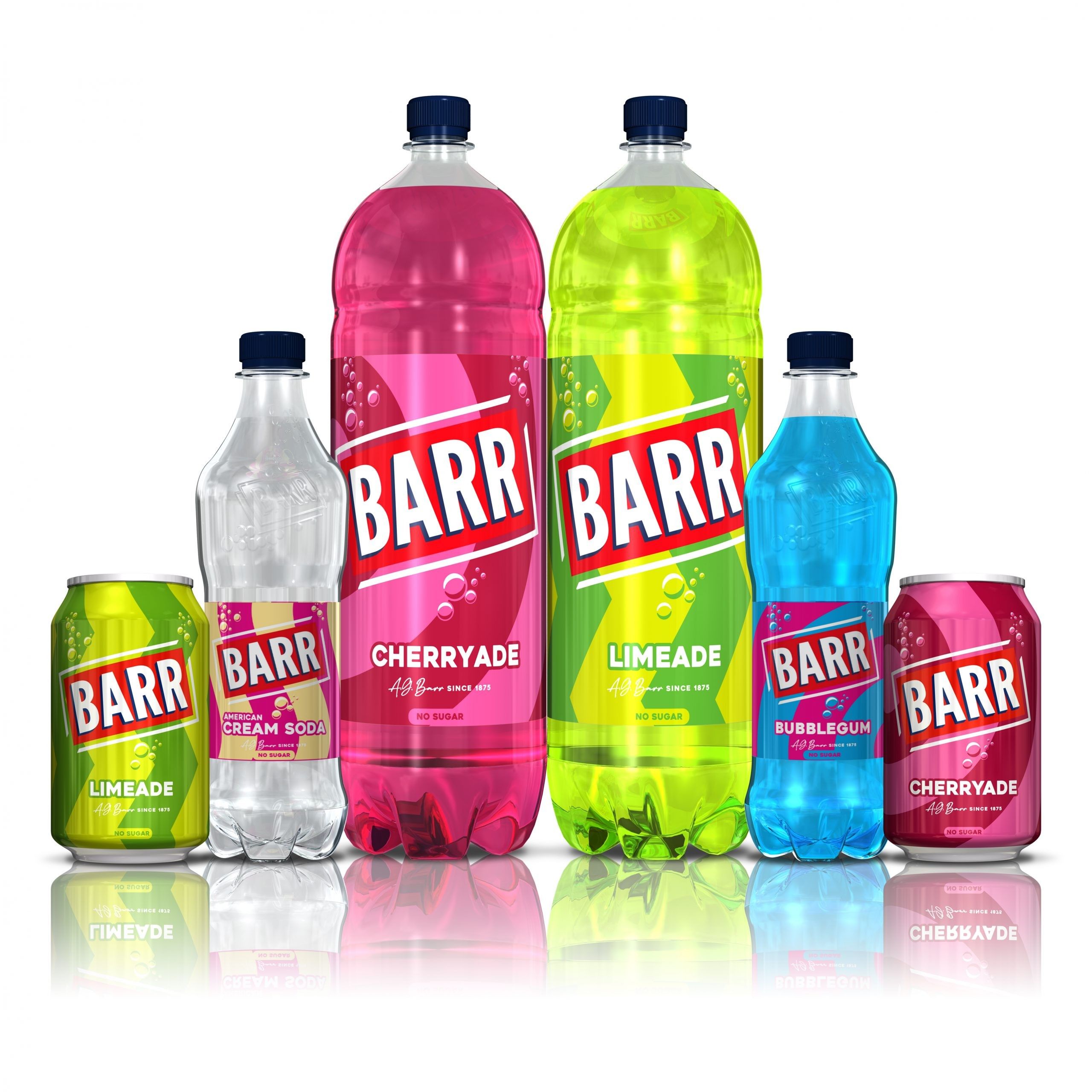 Barr Soft Drinks is relaunching its Barr Family Range with a refreshing new look to create strong standout on shelf and reflect its fun personality and wide variety.
The Barr brand is currently worth £55m and offers shoppers fun and unique sparkling flavours at a great price, presenting a huge opportunity for retailers to grow their soft drinks sales.
The new packaging will be rolling out from December across all 500ml & 2L PET, 750ml glass and 330ml can formats, including multipacks, and has been redesigned to engage shoppers and enhance on-shelf impact. The POS and display units will be available from early 2023,
"Barr has a longstanding, loyal customer base, not just in Scotland, but increasingly so across the rest of the UK. Thanks to its great value, flavours and fun appeal, it continues to be a firm favourite for shoppers in flavoured carbonates," said Adrian Troy, Marketing Director at Barr Soft Drinks.
"This new look will refresh the brand and draw in even more shoppers, particularly from the younger generation who are looking for a fun and fruity entry into the category and already love our Drink Now ranges.
"We know that more shoppers are switching to private label across many other categories, but flavoured carbonates are not seeing this change in behaviour, as shoppers continue to choose their favourite brands. We are confident that retailers can drive incremental soft drinks sales by stocking the full Barr range in a variety of formats."
The relaunch will include a full suite of new look POS and display units for retailers, cash and carries and wholesalers.