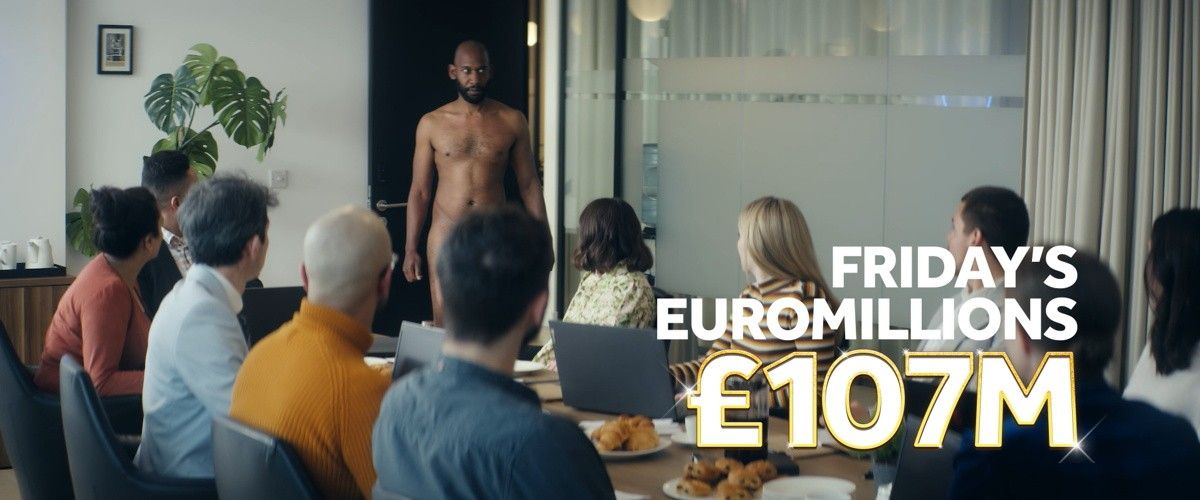 Ahead of the special £107m EuroMillions Super Jackpot draw on Friday (4 June), Camelot has launched a new National Lottery ad campaign.
The 'Not That Dream' campaign taps into a fun and unexpectedly relatable dream world – to get National Lottery players dreaming about winning EuroMillions 'Dream Come True Money'.
The first ad, 'Naked', aired on Saturday night and is continuing throughout the week, providing plenty of time to help drive players into store and attract new ones ahead of the big draw.
Camelot urged retailers to site their new POS for the Super Jackpot draw as soon as possible to help build on the excitement generated by the new ad.
"We've always had strong support from our retail partners when we launch new ad campaigns, and they can get fully behind the latest one and the huge draw itself by siting their new POS as soon as possible, if they haven't already," commented Jenny Blogg, Camelot's retail director.