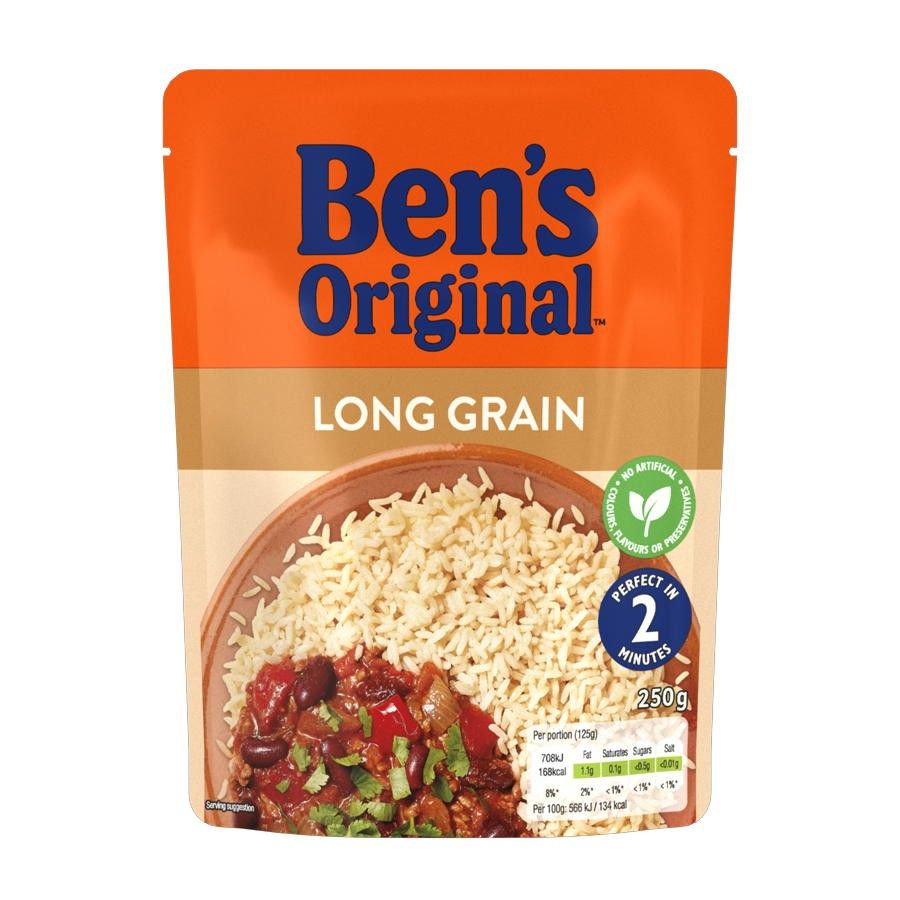 Mars Food UK has started rolling out Ben's Original products in new packaging at retailers nationwide in the UK.
The firm has last year announced a rebranding of Uncle Ben's rice following longstanding criticism that it employed racist stereotypes of African Americans.
The rice product, which was marketed with the image of a grinning bowtie-clad elderly black man, has been rechristened "Ben's Original" and dropped the character "to create more equitable iconography."
Mars reviewed the product in the wake of racial justice protests following the killing of George Floyd in the US. The Uncle Ben's brand, which dates to 1946, has been criticised for employing a Jim Crow-era trope of a black servant.
The Ben's Original packaging includes the new brand name featured on a familiar orange background and same navy-blue font to help shoppers easily find the product.
The change will be reflected across its portfolio of plain and flavoured ready-to-heat rice pouches as well as dry rice and jarred sauces.
Mars said the new packaging is the brand's next step in its ambition to create a more inclusive future while maintaining its commitment to producing the world's best rice.
"Ben's Original is not just a name and packaging change – we believe everyone deserves to feel welcome, heard and have access to nutritious food," said Rafael Narvaez, Global CMO and R&D Officer, Mars Food.
"That's why we've committed to taking actions, that are based on insights of thousands of consumers, as well as our own Associates, designed to enhance inclusion and equity in service of our new brand purpose to create meals, experiences and opportunities that offer everyone a seat at the table."
The launch is being supported by a through the line campaign over the coming weeks. This includes a new TV advert which first aired this week, social content plus in-store activation and outdoor advertising.
The brand will also back various community support programs that will ensure underserved communities across the UK have access to the nutritious meals, alongside its new Seat at the Table Fund to create opportunities for people from those communities to pursue careers in the food industry.
The initiative started in the US by launching the first Ben's Original Seat at the Table Fund scholarship to support Black students interested in food industry careers. In the UK, Ben's Original will be launching a Seat at the Table fund later this year, which will support people from underserved communities through apprenticeships in the food industry. The brand is committed to providing £250,000 in funding across the next five years.