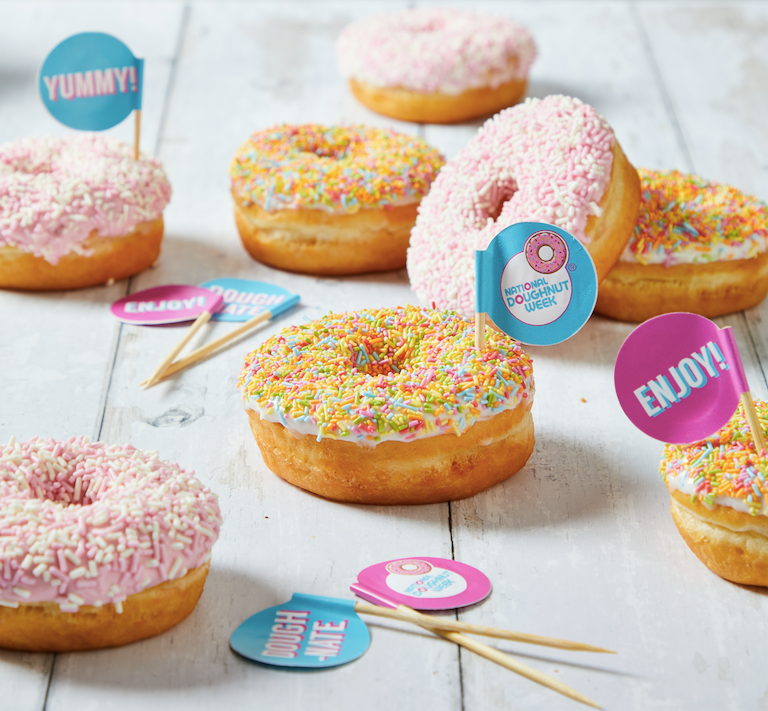 The official National Doughnut Week has smashed the £1m fundraising total with a whopping £38,039.79raised to date during the recent 2021 week.
The total now raised for charities since its launch 30 years ago stands at £1,022,304.
The charity week, sponsored by CSM Ingredients, was launched in 1992 by Christopher Freeman, co-owner of Dunns Bakery, after watching the harrowing report on the Ethiopian famine by Michael Buerk.
He wanted to use his craft and industry to also help children in need, and since then he has gone to raise vital funds for two charities, with the most recent The Children's Trust, the UK's leading charity for children with brain injury, from 2005 receiving £507,000 in total.
"When we started National Doughnut Week our goal was simple – for bakers to raise as much money as they could by selling one of the UK's favourite treats, doughnuts.  We've been doing that now for 30 years and to reach the £1m milestone in this special year really is remarkable," Freeman commented.
"I want to thank all the businesses that have supported us throughout the years.  It really means a lot to us, and of course to The Children's Trust who have benefitted with over half a million pounds donatedto such a worthwhile cause. We'll see everyone in 2022"
Cristiana Ballarini, CSM Ingredients Activation Director West, South & International, added: "We want to extend a special congratulations to Christopher for all his hard work in ensuring National Doughnut Week takes place year after year.  It's remarkable that so much money has been raised and it's the support of the businesses that take part that make it happen.  Thank you to everyone and to all the customers that have bought a doughnut."
The National Doughnut Week will be back in 2022, taking place 7th-15th May.