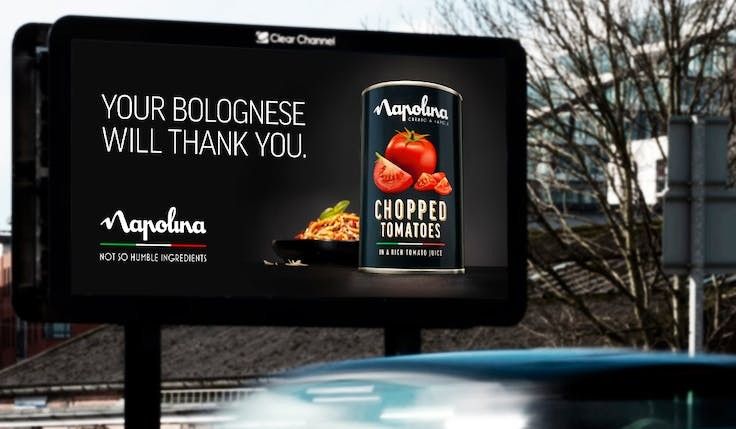 British-Italian brand Napolina has launched a refreshed brand identity and campaign as the brand highlights its "good, quality" ingredients and tries to move away from the perception that tomatoes, olive oli and pasta are "humble ingredients".
The "Not so humble ingredients" campaign, the first for the brand with agency Lucky Generals, is leaning on "hyperbole and humour" across out of home, digital out of home, and social media.
"With economic pressure seeing people cutting back on eating out, consumers are looking for high-quality food when they eat in," says brand marketing director at parent company Princes, Jeremy Gibson, who adds that right now is "no time to be humble" for the brand.
"With this campaign, Lucky Generals has given Napolina a distinctive brand message and enabled the brand to stand out from the rest of the sector," he adds.