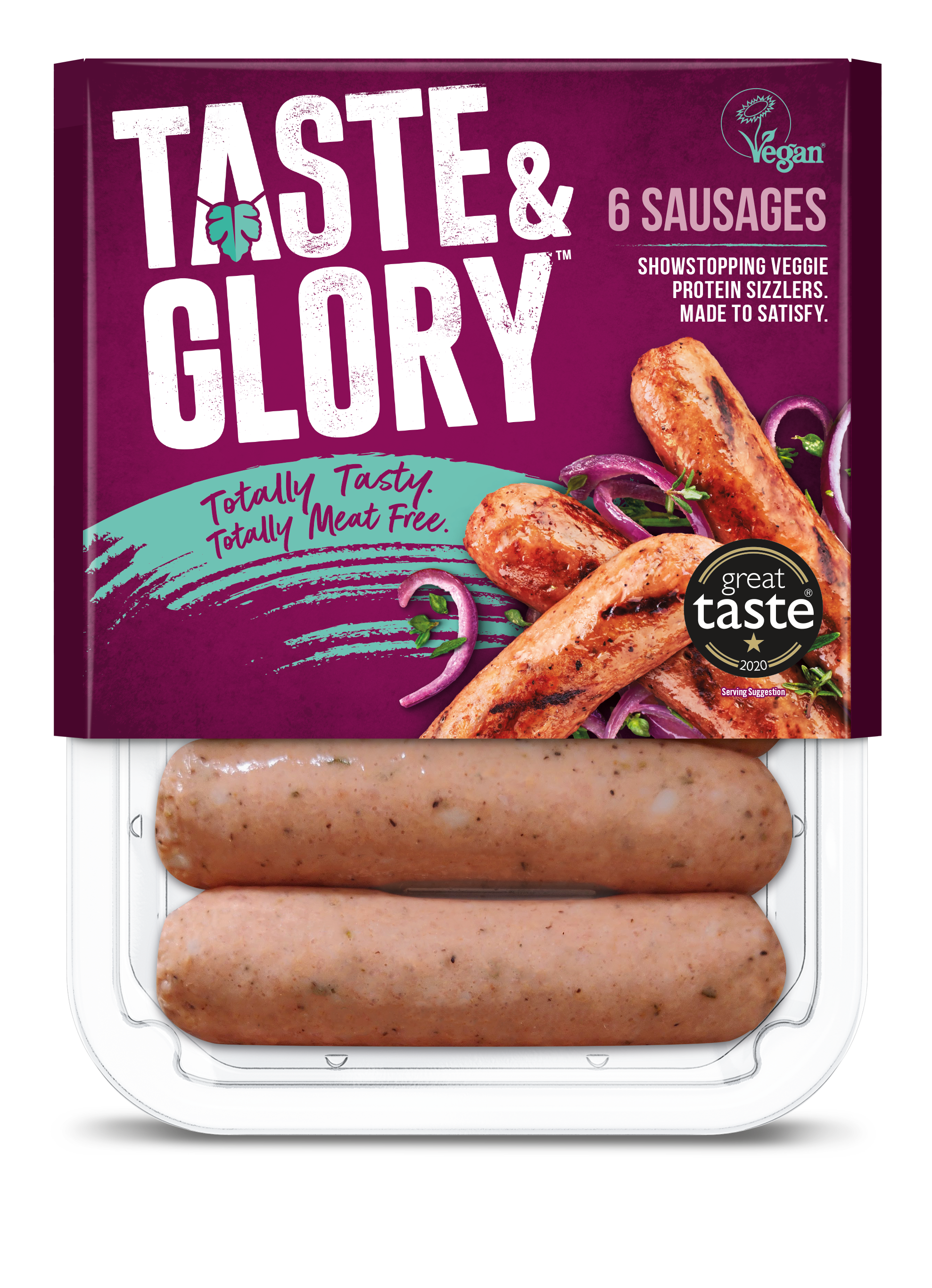 Naked Glory, Kerry Foods' 100 per cent meat-free brand, is announcing changing its name to Taste & Glory, to better reflect the brand's dedication to flavour. Since the brand's launch into the meat-free category in 2019, it has reached an RSV of over £9.5million with six different product formats including sausages, quarter pounders and ready-to-eat Tenderstrips.
Now worth £561 million annually, the meat-free category shows no sign of slowing, and as it continues to grow, so too do consumer's expectation of products. Since 2019 there have been a whopping 383 new launches in this space, and taste is consistently cited as the number one reason for purchasing.
63 per cent of Taste & Glory's current shoppers buy across the portfolio, and over 80 per cent of sales are incremental to the whole category, highlighting the brand's ability to drive sales. Now, having won two Great Taste Awards, the new name is a clear signal of the brand's intention to champion great-tasting food in the meat-free sector and propel the category forward.
"We are thrilled to announce this evolution to become Taste & Glory; the name truly reflects what we stand for as a brand," said Alison Lees, Marketing Manager at Taste & Glory.
The new Taste & Glory branding in stores from 20th June, and prior to that date, on-pack stickers will inform customers about the upcoming change. To raise awareness of the new branding, and drive footfall into stores, Taste & Glory will be launching a £1million above the line campaign – its biggest to date. The spend will see the brand on TV for the first time and will also incorporate digital, social and video-on-demand.