West Yorkshire retailer Paperland and its customers were last week celebrated by local Batley and Spen MP Kim Leadbeater for raising over £1.5 million for Good Causes through selling National Lottery products.
Ms Leadbeater visited Paperland in Cleckheaton to award proprietors Kawal and Suman Devasher with a plaque marking their and their customers' fantastic achievements. The husband-and-wife proprietors have owned the shop and been serving the local community for 21 years this December.
"I was delighted to visit Paperland to mark their and their customers' contributions to National Lottery Good Causes," said Leadbeater.
"Thanks to National Lottery players and to independent shops like this one, over £17 million has gone to Good Causes in Batley and Spen alone since 1994. I've had the pleasure of meeting some fantastic local National Lottery-funded projects in recent months and seen first-hand the amazing work they do in their communities.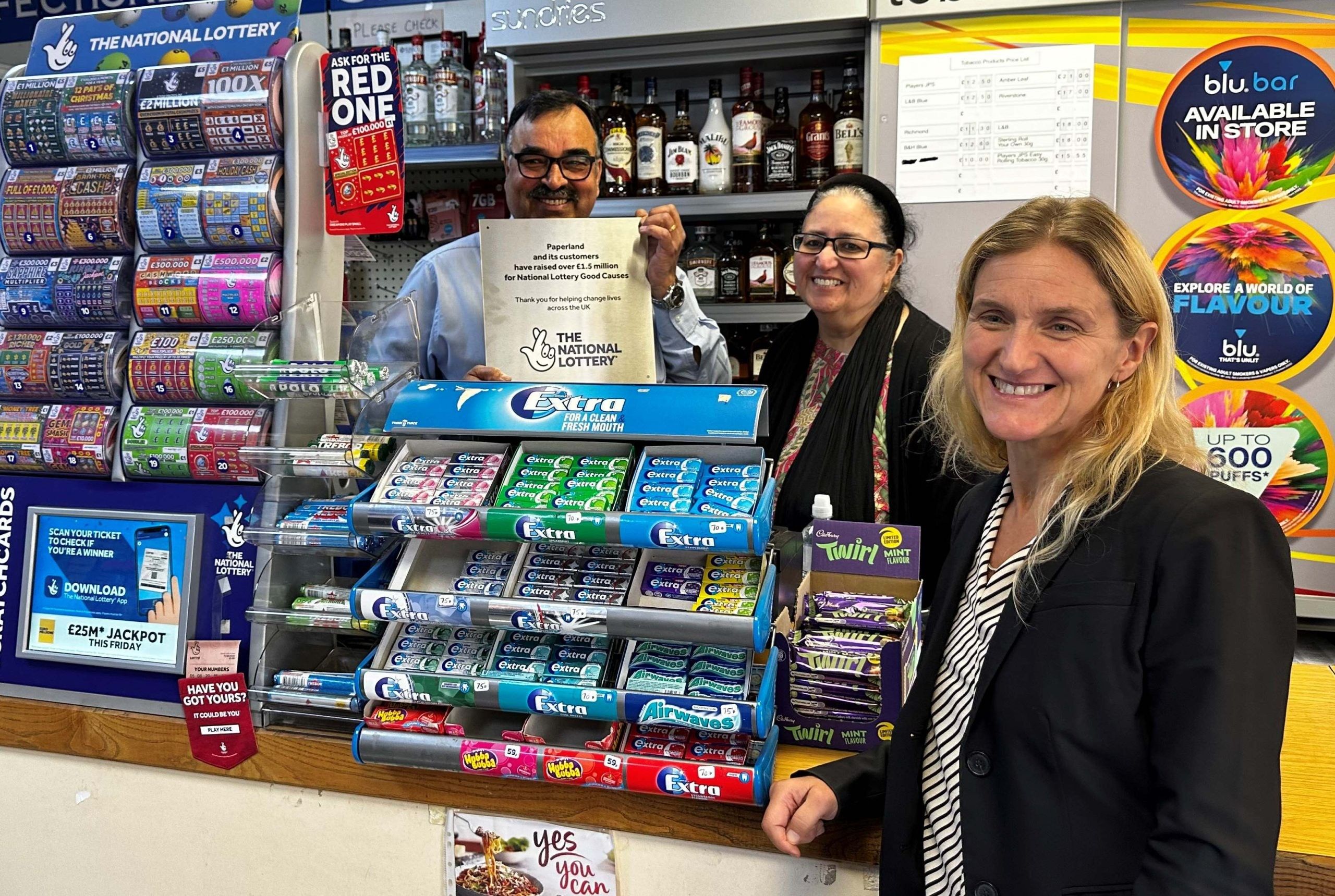 "I enjoyed meeting Kawal and Suman and hearing more about their wonderful shop. Supporting local independent shops and the high streets they're on is really important as so often they are the lifeblood of their communities."
On receiving the plaque, Kawal said: "This December I will have owned Paperland for 21 years. And I am extremely proud that, through buying National Lottery games at our store, our customers have been able to raise so much for Good Causes. To be recognised by Ms Leadbeater for helping to raise so much over the years is also really special."
Camelot's Head of Field Sales, Karl Southworth, added: "Independent retailers like Paperland make up the majority of our retail partners and are vitally important to The National Lottery's ongoing success. They are the backbone of The National Lottery and, to most players, our public face. We can't thank them and their customers enough for helping to raise an average of over £30 million each and every week for Good Causes across the UK."