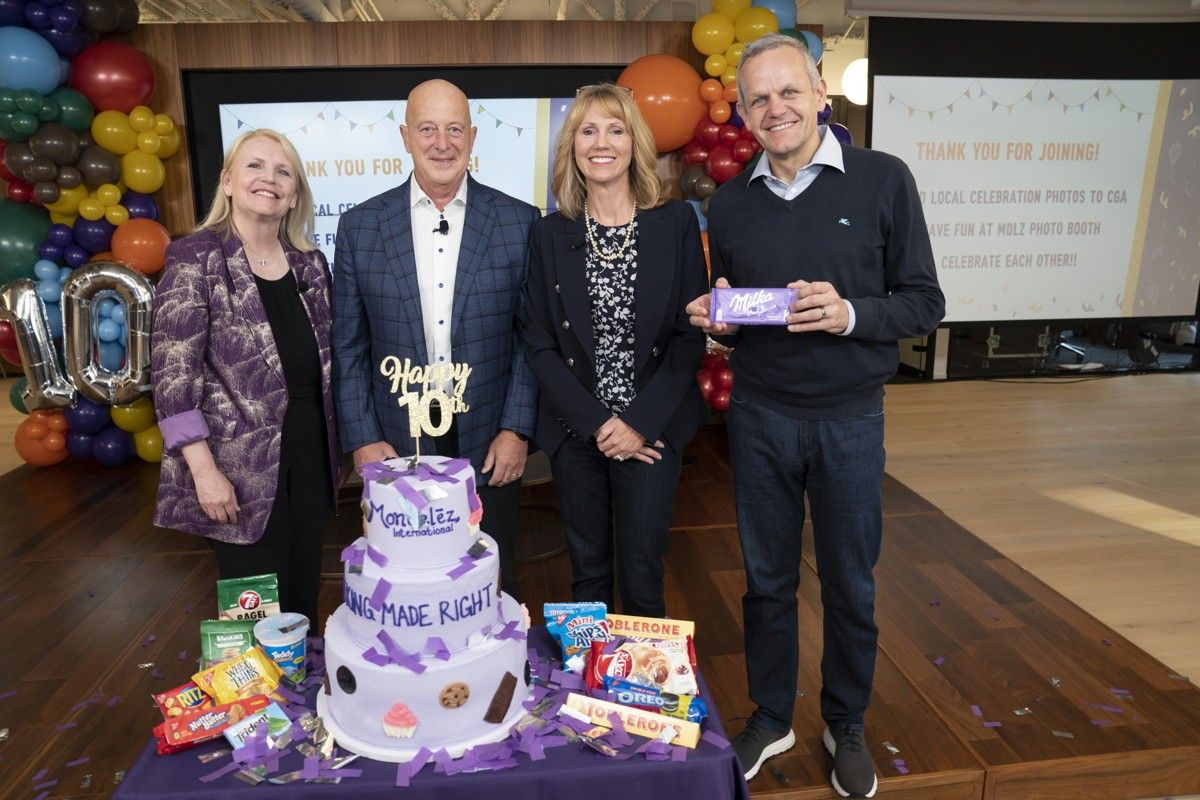 Mondelēz International has on Thursday celebrated its tenth anniversary, as the global snacking giant recommitted itself to its Purpose of 'empowering people to snack right'.
In the UK, staff across the business are celebrating the milestone by volunteering their time and skills, particularly in support of Health for Life, the company's community investment programme.
"We have so much to be proud of since Mondelēz International was born in 2012," said Dirk Van de Put, chairman and chief executive,
"We have delivered sustained growth and strong financial performance, while continuously innovating to stay ahead of changing consumer tastes, and navigating a dynamic external environment. As we recognise this important milestone in our company's young history, our 80,000 talented 'makers and bakers' around the world are even more passionate about creating the right snacks, for the right moments, made the right way for many years to come."
Mondelēz, whose global and local brands include Oreo, belVita and LU biscuits; Cadbury Dairy Milk, Milka and Toblerone chocolate; Sour Patch Kids candy and Trident gum, was founded in October 2012 when US company Kraft Foods was renamed Mondelēz and retained its snack food business, while its grocery business was spun off to a new company called Kraft Foods Group.
Each October, Mondelēz celebrates its annual Purpose Day, and this year's event features a wide range of community outreach, volunteering, mindfulness, and wellness initiatives across the company's global operations.
This Purpose Day, UK staff will be supporting a number of Health for Life community food growing spaces with infrastructure and general maintenance ahead of the next growing season.
In 2021 Health for Life also celebrated its 10-year anniversary following continued investment of £4.5 million from the company. Over 231,000 people have engaged in healthy lifestyle activities relating to cooking and healthy eating, food growing and physical activity and over 1200 volunteers from Mondelēz International have supported the programme over the last 10 years.
The company's Purpose Day celebration culminates with the ringing of the closing bell on the Nasdaq Stock Exchange to mark its 10th year of listing.