Molson Coors Beverage Company said it has agreed a new five-year distribution contract for its super premium Aspall Cyder brand with the logistics company Bartrums.
The family-owned firm will be responsible for the UK outbound transport, factory clearance, storage and co-packing operations for the entire Aspall Cyder brand.
The contract will see Bartrums distribute over 28 million litres of Aspall Cyder and vinegar every year for Molson Coors.
The deal comes as Bartrums completes in the construction of a new 70,000 sq ft, fully racked warehouse and two-storey office block at its headquarters in Eye, Suffolk.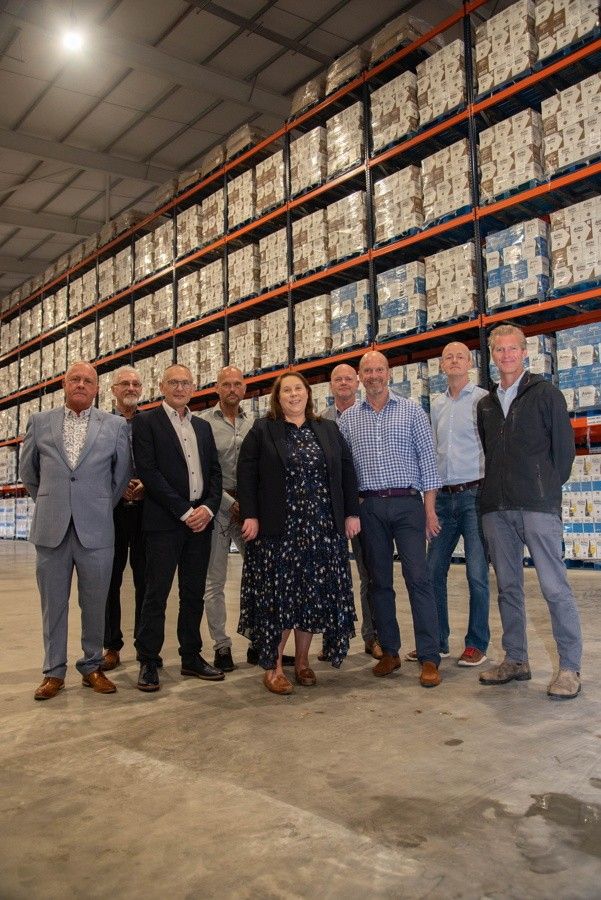 "Aspall is one of Britain's most distinctive cider brands and one of Suffolk's best-loved exports. Staying true to our heritage and contributing to the prosperity of the region is key for us, which is why partnering with another established Suffolk business like Bartrums is so fitting," Roisin Carr, regional operations director at Molson Coors Beverage Company, said.
"We're excited to be embarking on this new venture with such a like-minded local business. We've continued to invest in the Aspall brand and the Aspall Cyder house, and like us, Bartrums is committed to its own growth while maintaining a strong presence in its home county."
Tremayne Johnson, operations director at Bartrums, added: "Aspall Cyder is one of Suffolk's most recognisable and prestigious brands and we're absolutely delighted to have been chosen to partner with them on this long-term contract.
"We're a family-owned and managed business and pride ourselves on honesty, transparency, and a willingness to respond positively to customer needs. The Bartrum family are choosing to invest in the business they own, and this contract win validates their vision and long-term strategy."
The new contract follows an extensive £13m three-year investment in the Aspall Cyder house, complete in 2022, and continued multi-million-pound Aspall marketing campaigns including the brand's first ever TV ad at the end of 2022.