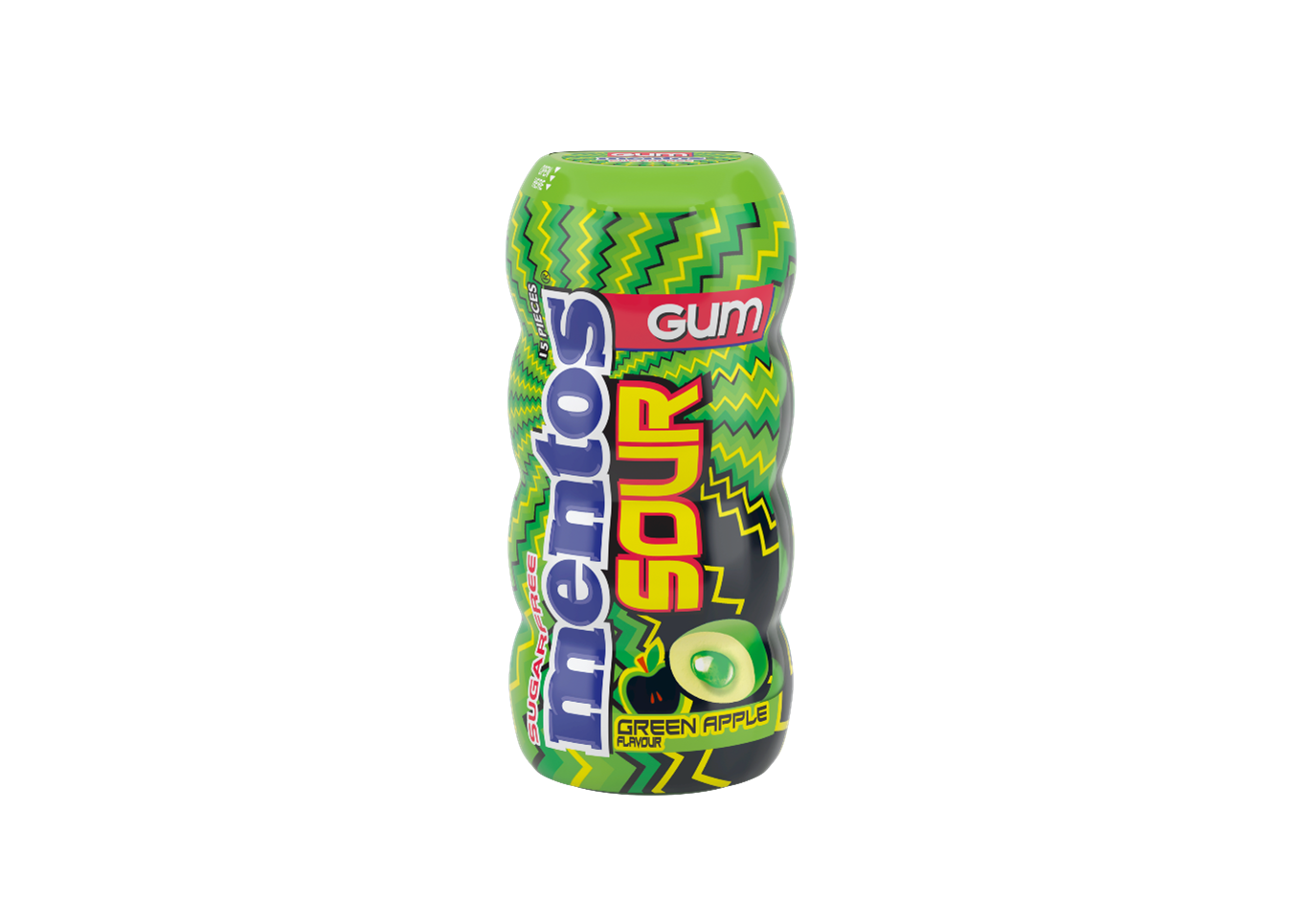 Confectionery brand Perfetti Van Melle launches Mentos Sour Gum, gaining new ground in the playful gum category. The time is ripe for this expansion, given the recent successes of the Mentos Pure Fresh Gum range after a summer of ATL activity that represented an investment of £1.5m in the category.
The sour gum category is growing 45 per cent MAT, showing consumers' appetite for this flavour profile. Mentos Sour Gum is available to purchase in Coop in two popular flavours: Sour Apple and Strawberry, with 15pcs in a pocketable bottle, making it the ideal on-the-go size.
The launch is supported by a social media campaign, with in-store activity planned in 2023. Mentos Sour Gum is HFSS-compliant, meaning there are no geographical limitations on where it can be merchandised and making it a must-stock.
"Research shows that tangy sour flavours hold more appeal for younger demographics than traditional mint flavours," said Kim McMahon, Brand Manager of Mentos Gum. "Delicious tangy Mentos Sour Gum will introduce younger consumers to the Mentos Gum brand and improve category consideration for the rest of the range.
"We've given a lot of thought to the taste experience during development – the crunchy outer shell gives way to the satisfying texture of the liquid fruit centre, combining to give this this delicious sugar free gum its unique sour taste.
"As the UK's leading manufacturer of sugar-free confectionery, this HFSS-compliant Mentos Sour Gum is the natural next step for us in the gum space. We can't wait for you to try it!"