Can you please give an overview of your brand? 
Since 2007 we've been on a mission to make people as passionate about great craft beer as we are. From the Headliner series, which includes bold, uncompromising pack leaders like the flagship Punk IPA, to the Amplified range, we believe in and brew beer to blow people's minds.
Whilst continuing to push the boundaries, invest in people and put the beer first, we continue to take the craft beer revolution stratospheric. As part of that, we became the first carbon negative brewery in the world in 2020 and were also Certified B-Corp as of 2021. This is all part of our mission to become the world's most sustainable drinks brand, showing that business can be a force for good.
How is your brand currently performing?  
Not only have we had a positive year in sales, but so has craft beer. As more consumers discover what craft beer has to offer, it now outperforms all other beer categories – meaning we are succeeding in our mission to make people as passionate about great beer as we are.
As the leading craft beer brand, BrewDog is a signpost, and we continue to track ahead of the category at +22.2 per cent, vs +11.7 per cent for total craft1.
How is the craft beer market currently performing?
Craft beer is one of the biggest areas of growth and a key trend of convenience retail. Growing ahead of total beer, it is a category that cannot be ignored!
However, range is vital. 62 per cent of convenience shoppers agree it is worth paying more for good quality beer or wine2 and craft beer shoppers spend more when in-store3, so ensuring you stock your customers' favourite brands will help to increase basket spend – and ensure they can always get what they came in for.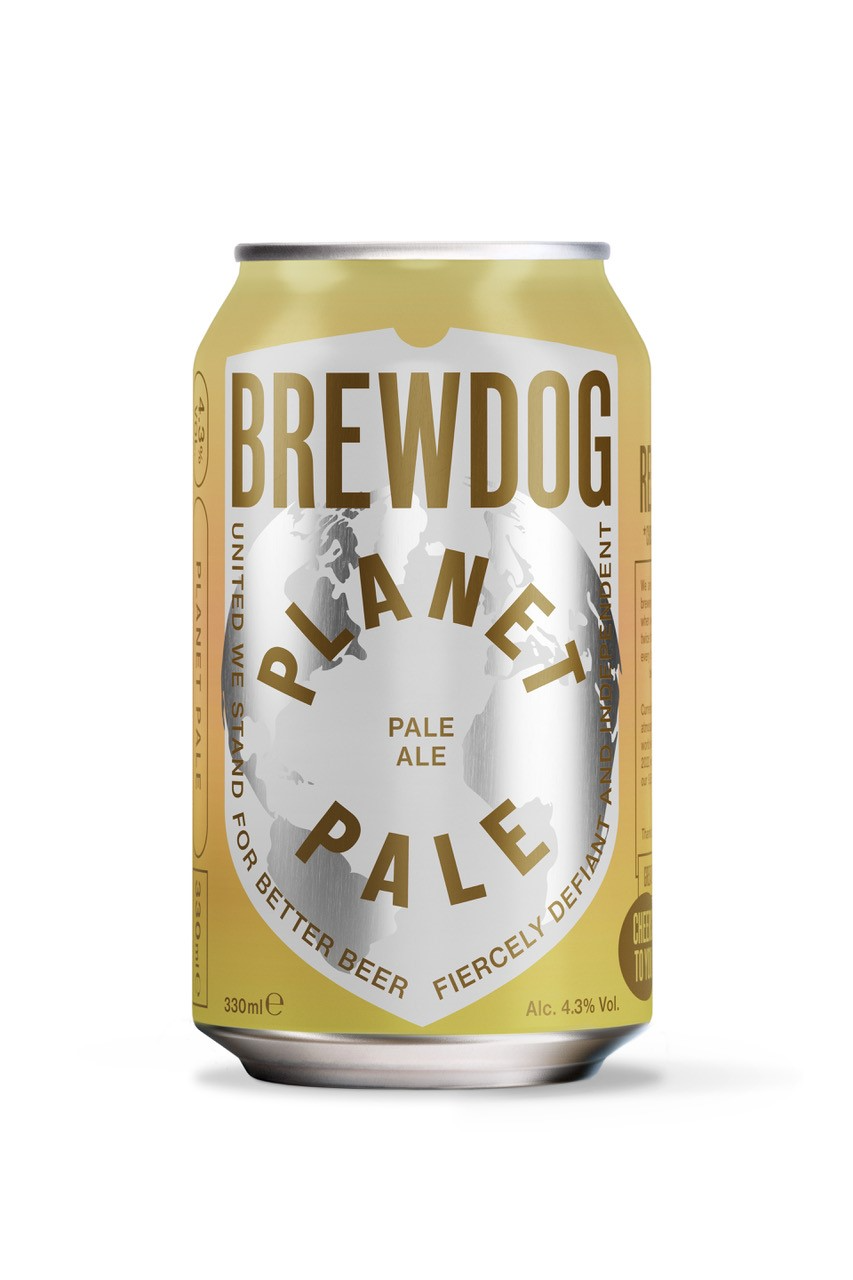 Do you have any new product development?  
Continuing our mission to connect people through great beer that is good for the planet, we recently introduced new session-strength BrewDog Planet Pale (4.3 per cent ABV).
Creating a more accessible offering with wide appeal, BrewDog Planet Pale replaces BrewDog Pale Ale, with a new recipe and stronger brand proposition, to generate excitement and highlight our sustainability credentials.
How are you supporting your brand and NPD?  
With our latest marketing initiative, we are championing the great taste of our beers. We are so confident that people love them, that we have introduced THE BREWDOG GUARANTEE – offering shoppers the chance to claim back the full pack price if they're not satisfied.
Promoted on our headline range, including 4-packs of Punk IPA, Lost Lager, Hazy Jane, Elvis Juice and Planet Pale, on-pack instructions lead the shopper to a dedicated landing page (www.brewdogguarantee.com), where they can upload their proof of purchase along with a 15-word statement on why they did not like the product.
This has been a huge campaign across all channels, and supported by in-store activation, proximity six-sheets, paid digital and social activity to drive purchase, with the tagline "LOVE OUR BEER OR YOUR MONEY BACK".
How important are independent retailers to your brand?  
Extremely important. There is a huge amount of white space in the channel, which if filled could hugely benefit retailers and the category.
We have been working more closely with the impulse channel over the last 12 months than ever before, educating them on the opportunity craft beer presents and helping them to develop their offering to make the most profit. We specifically identified that multi-packs are a core recruitment tool for the category and as such developed a bespoke 8-pack for our best-selling BrewDog Punk IPA 330ml, exclusively for the impulse channel.
With mixed packs significantly over indexing with first-time buyers, we also have an exclusive mixed 8-pack available to convenience retailers, to help them drive more trial and engagement in the category.
What trends are occurring in the sector?  
Sustainability is an increasing trend for all categories. Our aim is to prompt people to think more conscientiously about their purchase and lifestyle decisions, ensuring we, and future generations have a planet to brew (and sell) beer on. And we are striving to take customers and shoppers on our sustainable journey, by putting the planet first in everything we do, from production, right through the supply chain.
We know that for convenience retailers, sustainability must balance with profit. One way in which we can help them more directly, is with the products we offer. Such as "planet-first" Lost Lager, which is brewed using wind power, a third less water and would-be waste bread in the malt bill to make it carbon neutral.
With 70 per cent of shoppers more likely to purchase a beer made in a sustainable way4, and 40 per cent of the population drinking once a month or more5, there is the prospect that a sustainable beer offering will not only drive existing frequency but could grow overall penetration. So – good for the planet and the till!
Describe your brand in three words … 
Beer, People, Planet.
---
1Nielsen Impulse Market Overview MAT % Change vs YA WE 01/01/22
2Convenience Shoppers (n=2,975): Current Customers (Last Year) of Best One, Costcutter, Londis, Happy Shopper, SPAR, Premier Stores, Nisa & The Co-Operative. YouGov Profiles 07-03-2021
3BrewDog/Dunnhumby Bespoke Customer Journey Research @ Jan 2021
4YouGov BrewDog Commissioned Survey – Beer Drinkers – Sept 2020.  Unweighted base: All UK adults who drink beer every month (1735)
5YouGov BrewDog Commissioned Survey – Unweighted Base: All UK Adults (4460) – 2020