Can you please give an overview of your brand
Rizla is the No.1 Rolling Paper in the UK1 and a brand that's steeped in over 200 years of heritage2. It is also a leading brand that's responsible for many firsts in the tobacco accessories category. Back in the 1920s, Rizla invented the world's first hand-rolling machine. In the 1940s, it was the first to launch rolling papers with gum and invented cut corners, and then most recently in the 1970s it was the first to launch King Size Papers3.
How is your brand currently performing?
Today, Rizla has grown to hold the accolade of being the No.1 brand in Papers in the UK4 and the world5, with the popular range now sold in more than 120 countries globally.
How is the RYO and accessories market currently performing?
As many shoppers reduce their household spending, we're seeing a rise in Roll Your Own (RYO) sales. In fact, the category now accounts for nearly a half (46 per cent) of all tobacco sales6. With demand for RYO tobacco growing, the tobacco accessories category and products such as Rizla King Size Combi Silver increasingly provide a substantial sales opportunity for retailers.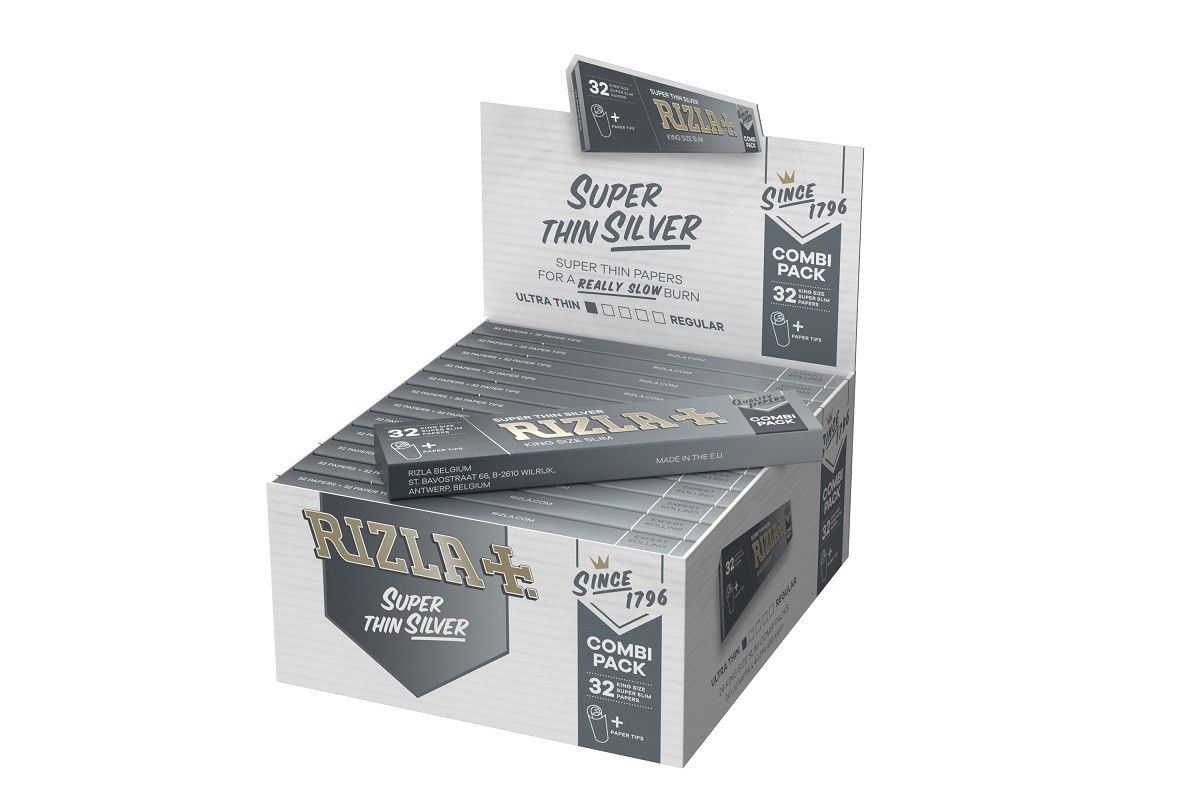 Recent figures show that filter tips are worth a sizeable £114m of sales, and while regular papers account for £44m and king size papers £29m, combi papers are also proving to be particularly popular with value savvy shoppers at £33m7. With this in mind, we strongly recommend stocking a wide range of products across each of these segments to cater for customer needs and maximise the sales opportunities on offer.
Do you have any new product development?
Shoppers in the tobacco accessories category are increasingly looking for products that offer added value, so it is of key importance that retailers and their staff know what products they stock that respond to this demand. With over 200 years of heritage, Rizla is the No.1 Rolling Paper in the UK8 and the perfect brand to stock to tap into this trend.
One product that is proving popular with these value savvy tobacco customers is Rizla King Size Combi Silver. With an RRP of £1.20*, it offers both papers and tips in one pack to provide shoppers with the ultimate convenience so is a must-stock product for any retailer.
How are you supporting your brand and NPD?
Our Rizla-branded trade outers have been specifically developed to be display-ready so retailers can simply place these in prominent place by the till point to create great stand-out. By accompanying these with eye-catching PoS in store, retailers can immediately signal to customers that they stock a range of high-quality tobacco accessories and boost their sales as a result.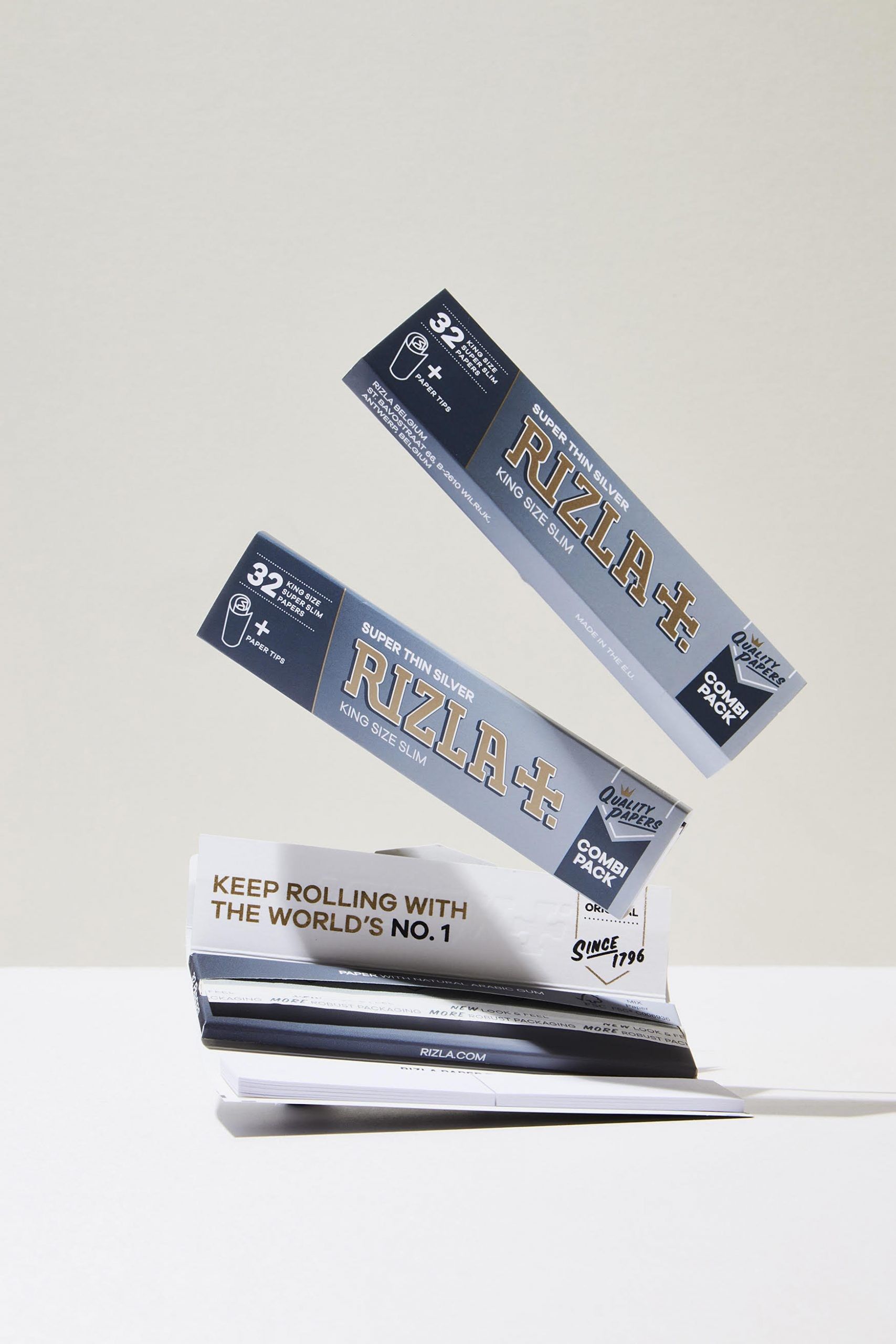 How important are independent retailers to your brand?
Independent retailers are an incredibly important route to market for Rizla. Many shoppers will choose to buy their tobacco accessories from independent stores due to the great range of choice and level of customer service they receive in store. As a result, it's important that retailers continue to stock a wide range of different tobacco accessories to cater to different customers, such as filter tips, papers and flavour cards. Given the prevalence of brand loyalty in tobacco overall, it's even more important that they are stocking the most popular brands that consumers will be looking for, such as Rizla, in order to avoid missing out on any sales opportunities.
What trends are occurring in the sector?
With more consumers looking for ways to reduce spending amid soaring household costs, we're seeing a shift towards low-priced propositions across the entire tobacco category. As a result, many shoppers are moving into RYO tobacco.
As the tough economic climate continues to put pressure on household budgets, it's likely the need for value products is going to continue to be a dominant trend in the category for some time. But it's important to remember value means different things to different shoppers. Some will be seeking out products with the lowest out-of-pocket spend, while others will be seeking added value formats from brands they know they can trust, such as Rizla King Size Combi Silver.
There's now a wide range of tobacco accessories available on the market, so to tap into this trend, retailers should make sure both they and their staff have a solid understanding of which products they have in store so they can effectively advise shoppers. Many shoppers will be looking for added-value products from recognisable brands, so stocking Rizla King Size Combi Silver is key to catering for this demand.
Describe your brand in three words …
Authentic. Iconic. Unconventional.
---
*Based on ITUK RRP as at June 2023. For the avoidance of doubt, customers are free at all times to determine the selling price of their products.
EPOS Data March 2022-2023
Imperial Sales Data 2023
KSUKI estimates 2023
EPOS Data March 2022-2023
Imperial Estimates 2023
ITUK Report on Trade, September 2022
EPOS & ITUK Internal Estimates March 2022-2023
EPOS Data March 2022-2023