Ashley Taylor, Sales Director, Accrol Group, talks about how Elegance makes a luxurious and value-conscious product out of the essential purchases every household must make
An overview of the brand
Toilet tissue is an everyday essential that features in all UK households. It's also an item that consumers panic about running out of and they want guaranteed soft, strong tissue for their derrieres! And this is what Elegance delivers.
Elegance toilet tissue is designed for comfort with enhanced softness and strength. It's a fast-growing, affordable brand that provides great value on a daily essential to a wide range of shoppers. It's already available in over 5,000 convenience stores in the UK, as well as supermarkets and discounters nationwide.
How is your brand currently performing?
Elegance is performing really well and has distinguished itself as a strong contender in the market. Compared to other well-known UK brands, Elegance has achieved considerable growth in the last year, being the one of the only brands to increase in both value and volume1, proving its ability to attract and retain customers while also increasing its market presence.
Elegance also continues to experience a positive trend in terms of market traction, with retailers and distributors actively adding new listings for the brand on a weekly basis. The demand for Elegance products is consistently increasing, indicating a strong position in the competitive landscape.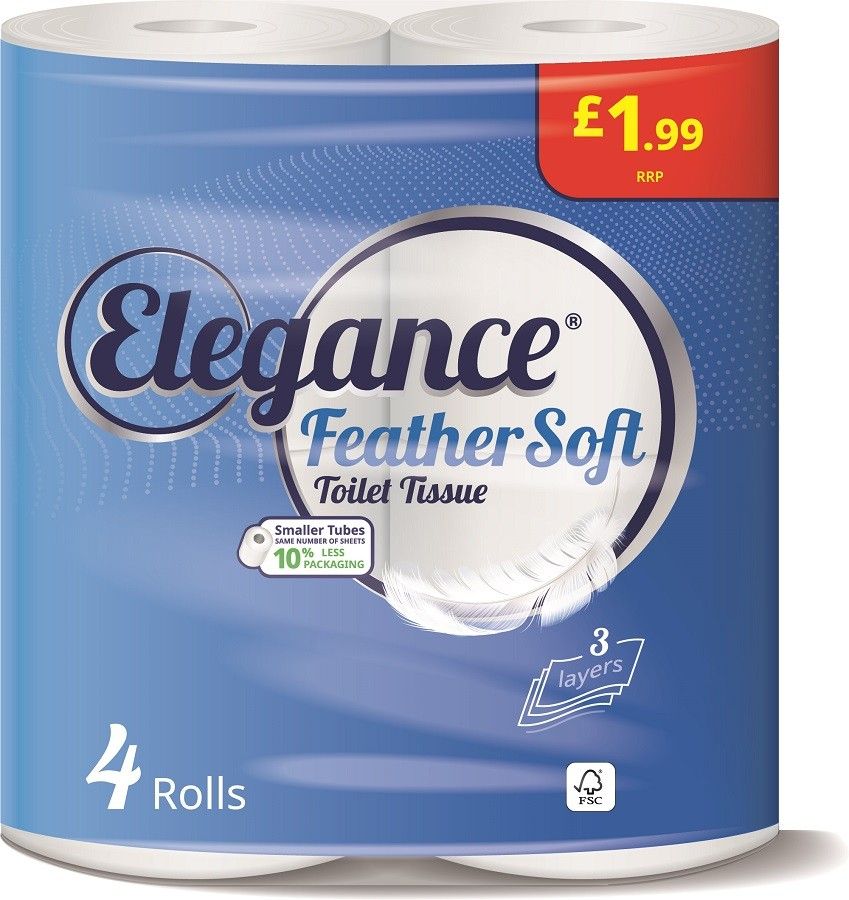 How is the paper towels/wipes market currently performing?
Like many categories, consumers are seeking "better value" deals for themselves. They're actively seeking out lower-priced options to help their budgets go further.
The "downtrading" trend signifies a change in consumer preferences, with people now seeking better value for their money by being more cost-conscious, comparing prices of products, and often switching to more affordable brands. As a result, brands are having to focus more on delivering the right price-point and value proposition to customers to meet their daily needs.
In toilet roll, there's also a shift in shopper buying habits, as they are now opting to buy less, but more often. For convenience retailers there's never been a better time to ensure affordable, quality brands, like Elegance, are on shelf. Elegance toilet roll is available in price marked packs, helping to communicate the great value it offers.
Do you have any new product development?
In an ever-changing environment, we continue to use shopper insights to inform and shape the Elegance brand. We recognise that customers want excellent value and do so without jeopardising the planet. Therefore, we have reduced the size of the inner core, resulting in 10 per cent less packaging and a lower carbon footprint. Elegance is proud to be a sustainably-minded brand – we believe sustainable should be affordable too.
Additionally, we are introducing "double rolls" and are continuing to evaluate that our price mark packs provide consumer value while fulfilling retailer profit goals. We strive to maintain a balance between being environmentally conscious while still providing our customers with great products at great prices. Unlike many other affordable brands our tissue is only made using verified sustainably sourced materials.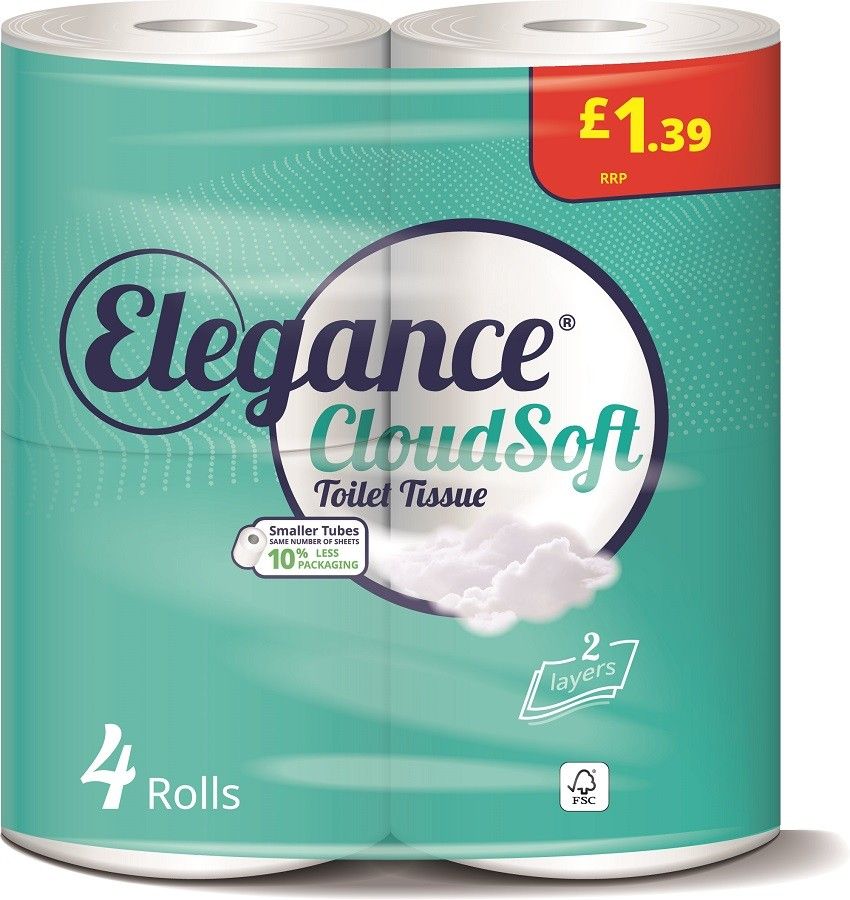 How are you supporting your brand and NPD?
When it comes to delivering our products to the market, we understand that speaking to retailers and consumers is an essential part of delivering the right product at the right price. We are committed to making sure that our insights and research provide us with the best proposition and we're launching new variants of the product on the back of these insights.
How important are independent retailers to your brand?
We continue to invest in the sector since independent retailers are of great importance to the Elegance brand. We believe consumers shouldn't hold back from buying great value daily essentials until their next supermarket big shop and they should be able to access great products at a great price from their local convenience retailers.
We prioritise supporting our customers with exceptional customer service, which is why we achieve such strong ratings from customers.
What trends are occurring in the sector?
In the tissue sector, there is an evident shift in consumer behaviour towards being more cost-conscious and environmentally aware. As the cost of living continues to rise, shoppers are becoming more selective, comparing prices, and actively seeking out deals that are both affordable and sustainable. Elegance is available in price-marked packs that communicate a great price and value position to shoppers whilst also allowing retailers to maintain strong margins in a cost-conscious market.
Describe your brand in three words…
Great value essentials.
---
1 Nielsen Report – 28th April 2023: 52 weeks