How would you describe your store?
It's about 1500 square feet and I would say we're quirky and different. The first thing you see when you go in is an old-fashioned street-cart with all our bread in it. I've also introduced a few modern lines – Tango Ice Blast, Costa Coffee, Rollover.
We buy all our fresh food, fruit and veg, from a local wholesaler; fresh meat is from a butcher – a bit different from your average convenience store.We took a £3,500 a week turnover store to £19,000 a week in two-and-a-half years. Last March and April under the first lockdown we were doing £31,000 to £32,000 a week.
We've got our prices set fairly competitively. We average about 300-400 customers a day now, 600-700 when it was the height of the pandemic.
What sort of trading area do you operate in?
We get a lot of passing traffic because the village is a cut-through to the A47 and it's extremely busy. It's also quite an affluent area, which is a bit weird because we are almost across the road from Leicester and you go from the Metropolis to a scene out of Emmerdale Farm.
Left and right of us, about two miles down the line there are supermarkets, but we've really got the village to ourselves. We're very much "You can buy anything that you want in the shop." If you want Indian, we do chicken, naan bread and so on. Mexican, Italian, traditional English food.
How long have you been a retailer?
I've been in retail a very long time. I've worked for One Stop, Aldi, Iceland to name a few. My father was in retail, a couple of my family were fishmongers.
We've been in the shop three years come January. We had an eighteen-month plan but that got cut short because eight weeks in I caught sepsis, I was in a coma for four days on a ventilator and died twice. I had a bad reaction to anesthesia and my organs began to shut down one by one. But luckily enough, I came back.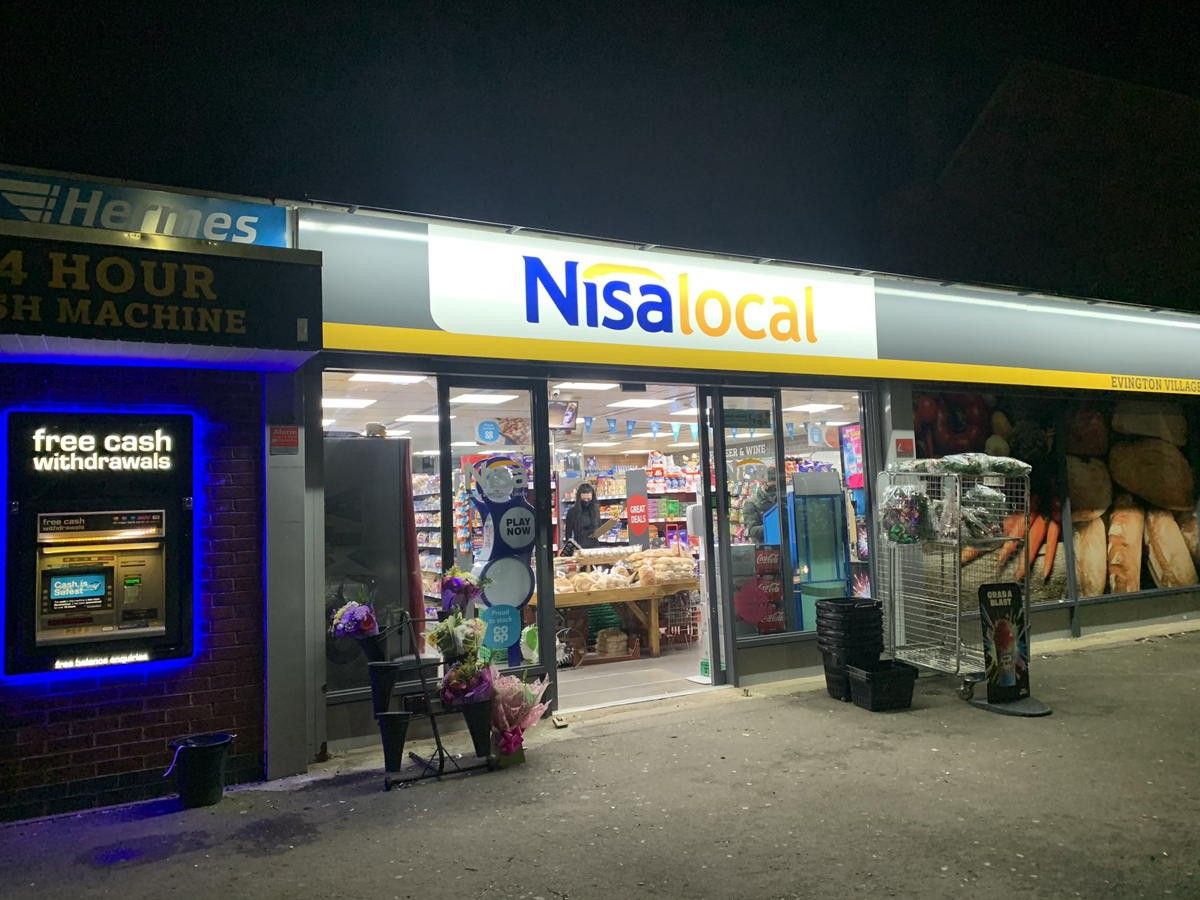 What's the best and the worst thing about the job?
Best thing about this job is the people, and the worst thing about the job is the people!
We've had a lot of customers that didn't like the fact that we put in a one-way system and social distancing. They told us as a corner shop we didn't need masks but we had to tell them it was mandatory, and we never saw them again because of that. And then we've had customers brand new that come into the store, and they spend nearly their weekly shop here.
What is the biggest challenge in retailing?
It was getting stock during the pandemic. That was the biggest challenge for us. Luckily I had my little black book of suppliers. Our local suppliers kept us going.
All the wholesalers struggled. We could cope with the demand of people coming in. We kept it monitored, we were very strict on the coming in, going out, etc. But what I was looking at was stock. And it broke my heart when I was walking up the aisle that it was empty.
I think now to survive you have to offer something unique. The days are gone where you know, you can just manage with papersand tobacco. I think we've got to be diverse. And I'm always trying to look at the next best thing, which is why we've got the Tango Ice Blast and fresh ice cream, custom coffee …
It has worked because we are getting the younger generation coming in, especially at nighttime where you want those dessert shoppers. You have to have a bit of everything and again, that's where the issue was during the pandemic: the problem with supplies.
Do you think retailers get the respect they deserve from the local community?
Well, we've been verbally abused, physically abused. We've had the police several times during the pandemic. There's trouble if you ask people to put the mask on or tell them they're only allowed one tin of beans.
It's definitely bought the best out of people and also the worst – and in people you would never expect. My wife had an old man in his seventies verbally abusing her because of our one-way system.
But we've seen some brilliant people that have come in and said, "Look, you know, what could we do to help? "People who you'd never expect, customers you thought were a little bit off their block or had their noses in the air, you know, they wanted to come out and genuinely help you.
Do you find the suppliers' category management plans work?
Sometimes. I'm not going to blow my own trumpet here, but the store development manager came in and he said, "You know, this is a fresh of fresh air. What you're doing. This is the easiest shop I've had to do." I told him I'd been in retail and wholesale all my life so I know about category planning and merchandising, getting the customer flow right, etc. But I've not always got it perfect.
The Warburton rep came in the other day and said, "You might want to tweak that a little bit here and there." I said thanks very much. You've got to be humble enough to learn as well.
At One Stop I was a Launch Support Manager for franchise, which is a bit like textbook retailing – a planogram for every single shelf. Which is great. But it didn't always work on the demographics of the store.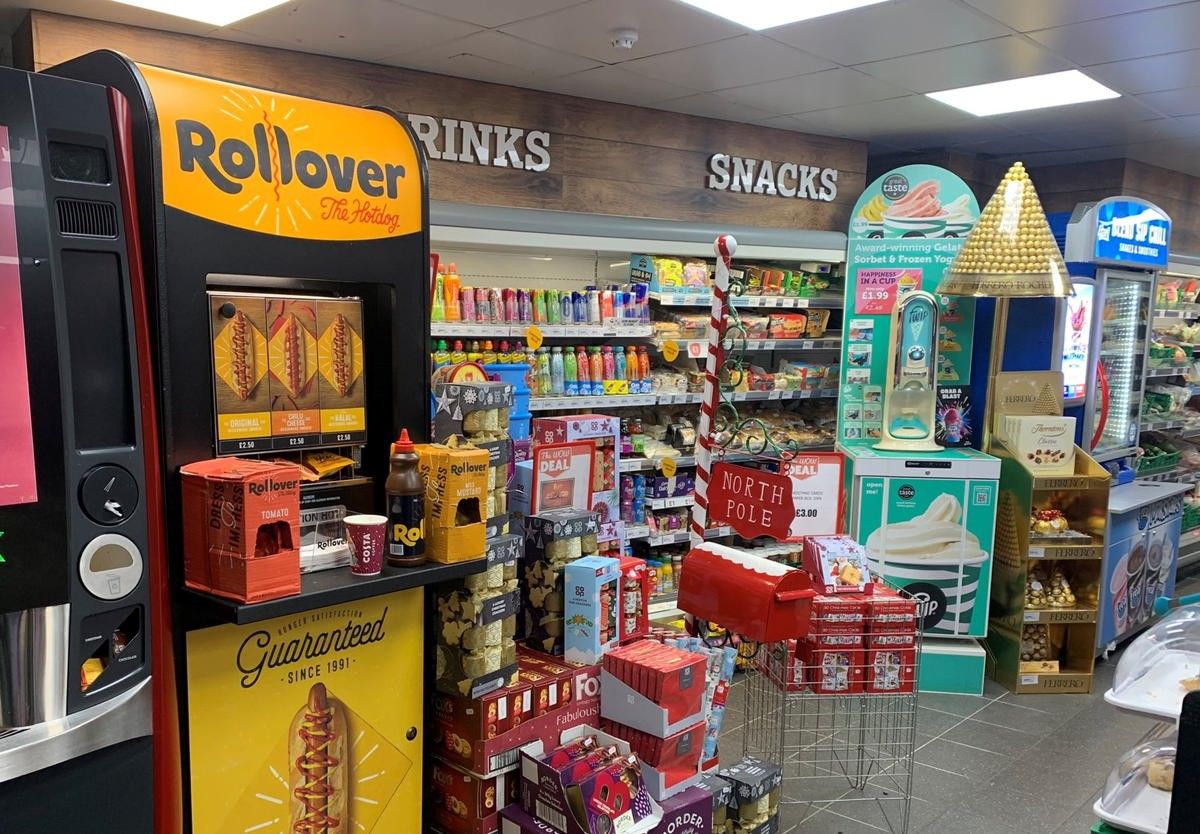 What brands or categories do you find bring more footfall into your store?
Cigarettes have gone mad. I'm selling all sorts … There's a new thing called Instant, a very high-strength menthol flavour, like a syringe that you drip onto your cigarette for an instant menthol blast that's been a massive hit for us.
We do Hermes as well. Our income from Hermes over the last nine months has tripled. We used to do about £50 a week, but now it's £600-a-month commission, sometimes more. And when people come to pick up their parcels, that's a football driver.
Food to go is good as well. Sales went up during the pandemic rather than down. We had a nice hot summer. What we found was there was a lot more people exercising, walking. The profit margin is fantastic.
How do you get up-to-date information on new products?
I get it from trade magazines like yours, but If I'm brutally honest with you, one of the best tips I had when I was going to join Nisa was to get in touch with a chap who had a family business about 12 miles away. He's only 19 but he is really switched on. He said, "I'm going to put you into our WhatsApp group." It was about 60-70 hardcore retailers, some with multiple sites – and the amount of free advice that you pickup is amazing.That has been that's been a godsend and I've learned so much.
How much do your sales depend on seasons and weather?
It's pretty steady. We had sleet today and we still got the ramblers! Obviously in the summer there's more people around but it's always busy and it's a colourful little village of independent shops, nothing boarded up.
Do you get the support you need from your local police force?
Yes, definitely. The police have been really good, very sympathetic, quick and responsive. They're key workers and we agree we've got to stick together. I installed an alarm system last Christmas but thankfully we've never had to use it.
I don't think the police get the recognition they deserve. To be honest, I mean, I wouldn't want to do their job.
What is the best piece of advice you would give to your local retailer?
Find a USP – you've got to do that. Find something that no one else is doing and do it well. And go "above and beyond". The customer is king and always will be.
What sections of the store work best for you and which are the most challenging?
If I didn't have to sell a single newspaper I would be so pleased! I've made numerous complaints to you-know-who but they are a law unto themselves. There's nothing wrong with the deliveries – I am lucky that I am about a five-minute drive from the depot.
But I sent back of £1500-worth of vouchers. They came back and said there was only £1000 in there. Their word against yours. The amount of vouchers I don't get reimbursed for is soul-destroying.
What's best is what is selling! Right now we have a local Indian takeaway supplying us with fresh samosas and onion bhajis, and they're flying out the door. I love trying new products: there's nothing more satisfying than when you get a smile from a customer.
What help/advice would you like to see most from manufacturers/suppliers?
I just wish they could leave things alone. Chocolate tastes nothing like it used to – it's all over-sweetened. If you look at a photo of a 1970s beach you wouldn't see one obese person there. Now? It's all down to cutting corners. It's chemicals, it's nothing like it was. If you haven't got quality, you haven't got anything. They'll learn in the long run.
Do you ever have customers asking for products they have on TV that you know nothing about?
Yeah, I do. But do also bear in mind that we've only got a 1500 square foot store so it's not always doable to get stuff in for them. You have to draw a line. The best thing was after the menthol cigarette ban and everybody was trying to find something they could get along with. I thought it would get simplified but it's gone the other way.
If you were to give up your store tomorrow, what would you like to do?
I would like to do what my wife would like to do [laughs]! But really I would like to leave a legacy.
I was a Church of England church warden for nearly ten years – I have a strong Salvation Army background from when my family were "water gypsies" and lived on the canal barges. Anyway, my church started a winter night shelter and I used to stay there helping out, and I really miss it, so I'd love to get back involved in something like that.