How would you describe your store?
We're a store in a small community so we're a corner shop really, but we're trying to take it to the next level, try to take you to that next level. When I took it over, it was very much still a CTN and we needed to modernize. We had a massive Co-op supermarket opened maybe 400 metres from us and that took a lot of trade initially but I still saw the potential in the site. So that's when we started to go with Nisa.
What sort of trading area do you operate in?
It's very much residential and we deal with the same customers most of the time. We get a few commuters because we've got the power station nearby, so we get their people going on shift. There's schools each side of us, both within a mile.
How long have you been a retailer?
My parents had this shop since 2001. To begin with I used to run a car valeting company, but I got sick of working outside! Then in 2013 I bought my first retail site, and when my dad was looking to retire when the Co-op got built, I took it over.
What is the best and the worst thing about the job?
I think the last two years have changed things. It's opened up a lot of opportunities, like starting our 30-minute delivery. It's exciting. It's not just half a mile around my shop that I target anymore. I've got three miles around if I am doing online and delivery. If I was just cannibalising my sales I never would have done it but there's so many new customers and the basket spend is ridiculous compared to what it is in-store.
The worst thing is the time – it's never ending. We're open seven days a week and I've always got one eye on my phone.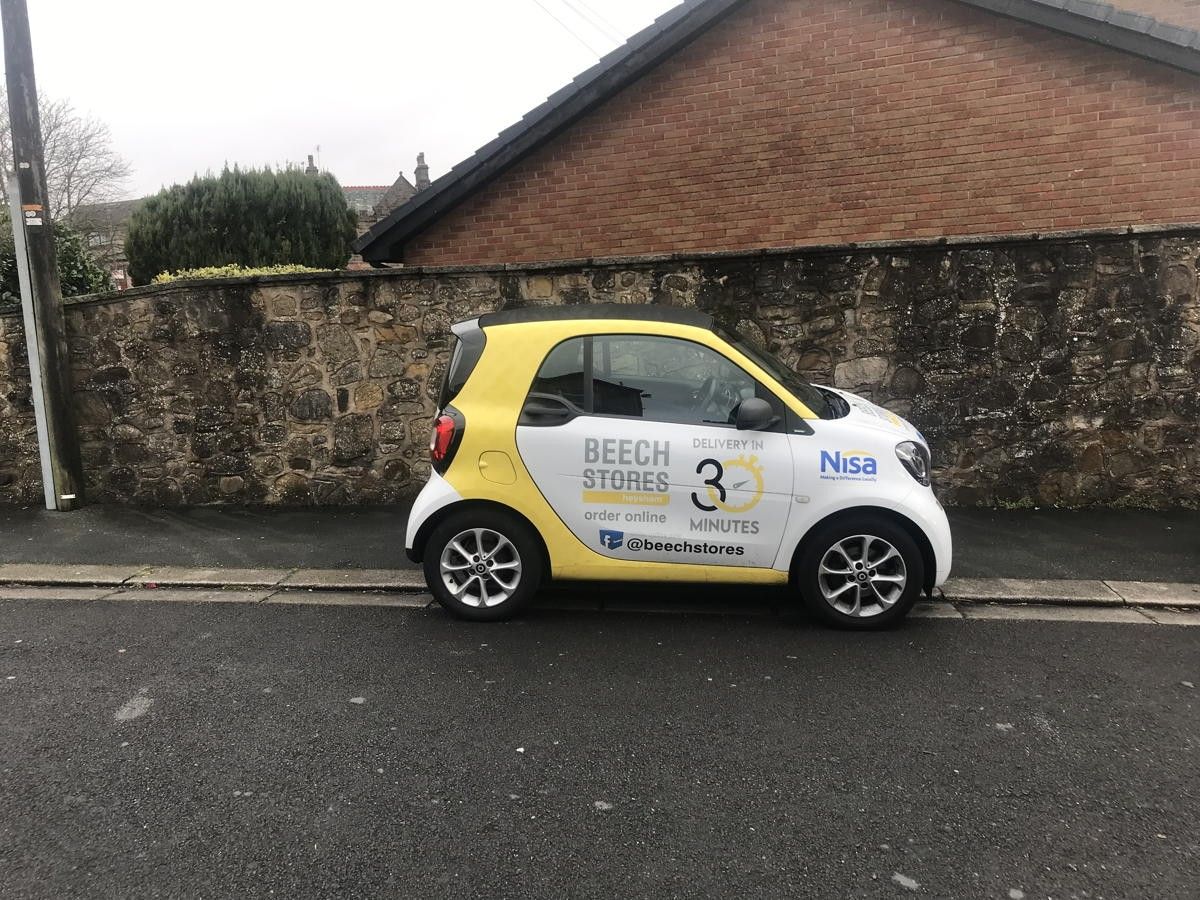 What is the biggest challenge in retailing?
It's remaining competitive, especially now with price rises. When I joined Nisa, it was, we'll match Co-op price. That's why I came across, because I thought it gives us a point of difference and we can match the price. But now we're not even close. It's about picking the right lines now, so it doesn't look like we're ripping customers off customers off, but we're still trying to make money at the same time.
Do you think retailers get the respect they deserve from the local community?
I don't think they always do, but I think I do here, because of the way this community is. And because they recognise me and all my staff worked through Covid. So I think I do, and it goes back to my dad having this place as well.
Do you find the suppliers' category management plans work?
Because I run a small store, none of them ever fit my store. I'll always look at them, but we always tailor it to find out what suits us. We try out stuff and if it doesn't work we pull it out. That's what I'm literally doing this afternoon – looking at the alcohol section, getting rid of lines and seeing what we can bring in.
What brands or categories do you find bring more footfall into your store?
It varies, but with online we do well, with the Co-op brand and with fresh. Because with us being a little more expensive than the Co-op store, it doesn't matter online because customers are not bothered. Whereas in-store, they know they can get that product a certain per cent cheaper around the corner, because we're paying that price off Nisa. So we do really well with chilled and fresh online.
How do you get up to date information on new products?
We get it from everywhere and anywhere we can. We look at what other retailers are doing. Obviously we're always on the magazines, we look at the websites, whatever Nisa sends us through. And if anything looks good, we'll try it!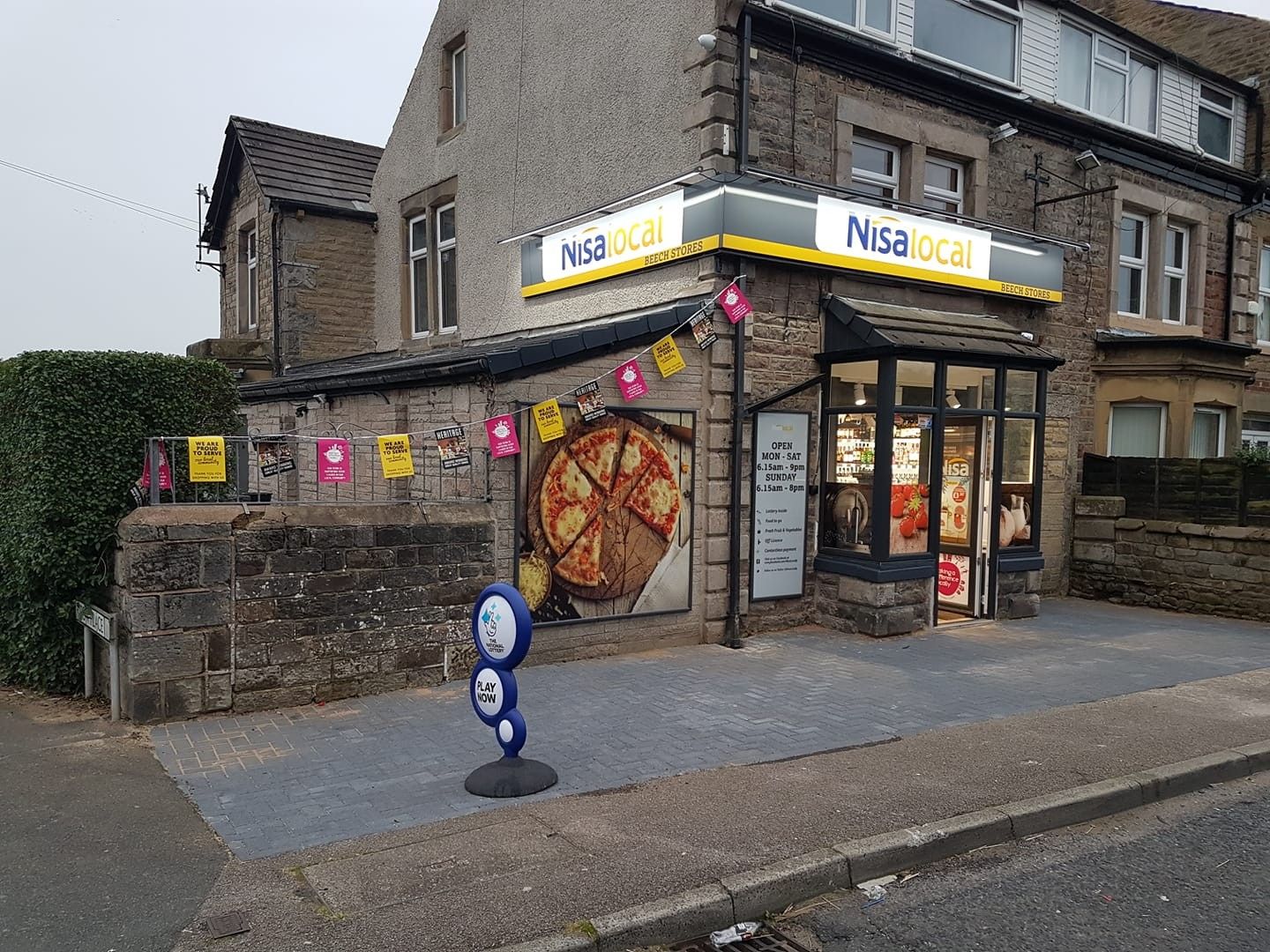 How much do your sales depend on seasons and weather?
Massively, yeah. It's delivery again, because when it's chucking it down outside nobody wants to go out of the house so delivery sales go through the roof when the shop's quiet. Despite being on Morecambe Bay it's not a touristy area.
Do you get the support you need from the local police force?
In the past I would have said no, but lately we've had a local PCSO who seems to be quite on it, quite interested and wanting to build a bit of a relationship and sit down with me and ask how things are going, which has never happened before even though I asked for it.
What is the best piece of advice you would give to your local retailer?
Speak to other retailers. If you can message people on Facebook or talk to shops that are doing well that have a good following, ask them some questions. There's no shame in asking, and any good retailer won't mind giving advice to someone.
What sections of the store work best for you and which are the most challenging?
I like chilled because it brings bigger baskets. Grocery during Covid was mental and people were stocking up, but now nobody is interested in tins any more so I'm just cutting the section back and back – but fresh and alcohol we are doing really well with.
What help/advice would you like to see most from manufacturers/suppliers?
More honesty and better pricing. Every week we do price comparisons and buy from where it's cheapest. We order from Nisa, from Bestway and from Booker. You can't afford to be loyal any more. They're not loyal to us, so we're not loyal to them.
If you were to give up your store tomorrow, what would you like to do?
Retire. I couldn't work for anyone else! I might go into property or something like that, but I really have never thought about giving this up!