Can you please give an overview of your brand 
Dead Man's Fingers rum was created in 2015 at the Rum & Crab Shack, St Ives, embracing the very best produce of the local land and, of course, the sea.  It was inspired by local flavours like Cornish saffron cake, fruit scones and Pedro Ximénez ice cream. The result was a unique spiced rum with cinnamon, nutmeg and orange notes and a name so wrong it was right! Since then, the brand has moved to a bigger home in Bristol but its focus on experimentation and flavour exploration continues, and as well as our flagship Dead Man's Fingers Spiced rum, we have White Rum and a range of delicious, flavoured rums such as Passion Fruit, Cherry, and Mango. We also recently launched our Tequila Reposado and three fruity new cream liqueurs.
Dead Man's Fingers is unconventional, bold, adventurous, fun, and free-spirited, and at its core is a focus on bringing consumers delicious, exciting and surprising drinks experiences.
How is your brand currently performing? 
Since launch, Dead Man's Fingers has always been about making our own rules and delivering engaging drinks experiences. This ethos, combined with our distinctive brand personality has helped us shake up the rum category to become the fastest growing rum brand in the UK1.
How is the rum category currently performing? 
During the pandemic we saw shoppers becoming much more exploratory with their drinks choices, and experimenting with cocktails and new serves at home. This led to a huge spike in popularity of flavoured spirits, with spiced/flavoured rum in particular seeing huge sales increases vs the same period in the previous year2.
Consumers are still investing in the category, so we definitely expect continued growth too, with the global rum market set to reach £21.5 billion by 20273.
Do you have any new product development?   
This summer we're excited to announce the launch of our new ready-to-drink (RTD) cans format, which blends our award-winning Rums with delicious mixers – Dead Man's Fingers Spiced Rum & Cola, Spiced Rum & Ginger Beer and Passion Fruit Rum & Lemonade. Available to all UK channels now, the new convenient format opens up a host of opportunities for shoppers to enjoy Dead Man's Fingers on the go, without compromising on taste or quality. For retailers, it's also a great opportunity to introduce new shoppers to the rum category, and ultimately upsell to the larger 70cl bottle format for increased basket spend.
The cream liqueur category continues to see phenomenal growth, and is now adding the most absolute value to the spirits category in UK off trade. We recently launched a new cream liqueur range including Raspberry Rum Cream Liqueur, Strawberry Tequila Cream Liqueur and Mango Tequila Cream Liqueur. They're perfectly positioned to help retailers tap into this growing consumer demand, all under the strength of the Dead Man's Fingers name.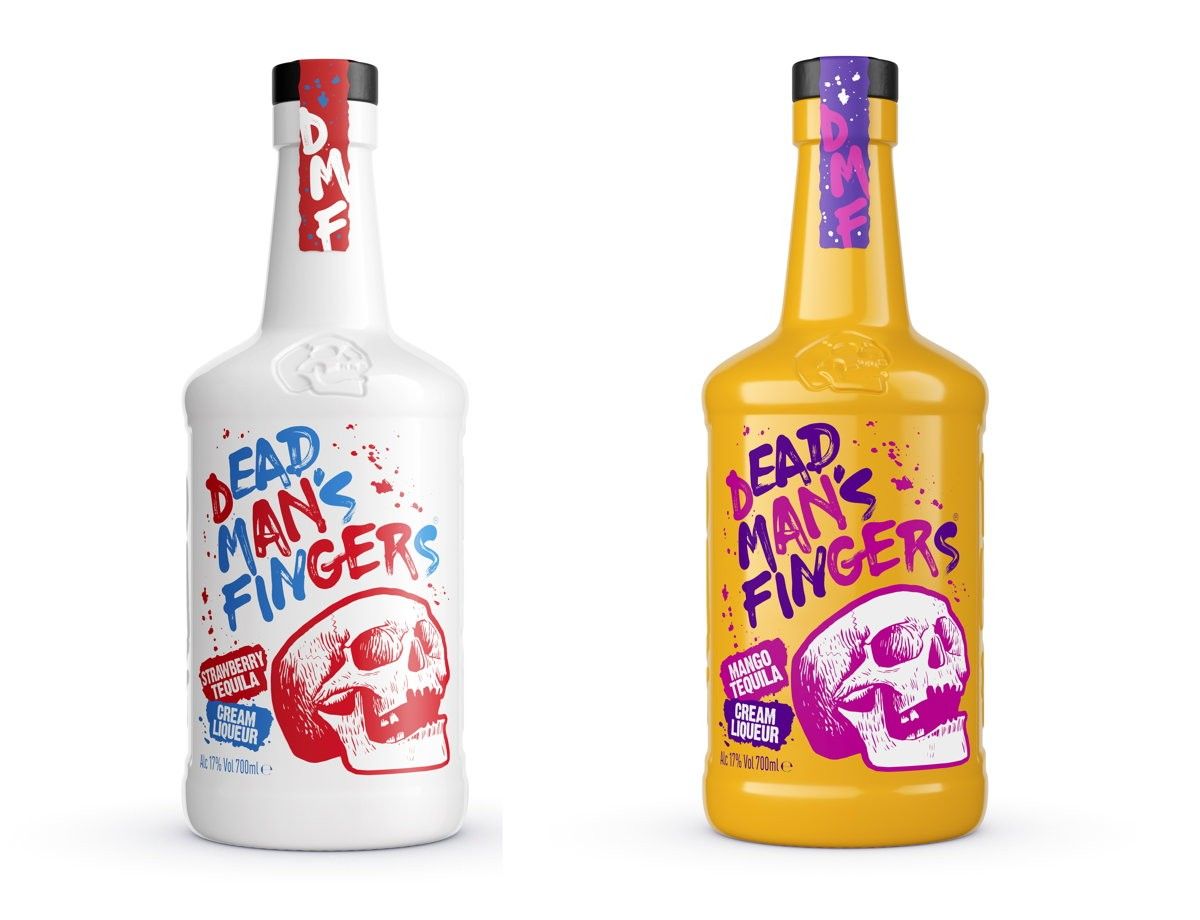 We have also recently expanded into the Tequila category for the first time with the launch of our new Dead Man's Fingers Tequila Reposado. The category has seen good growth over the past couple of years, particularly within in the on trade ahead of the pandemic, but then also benefitting from the rise in popularity of cocktails at home during lockdowns. As a result, it's a really exciting time to be entering such a vibrant category with such a great product, which we're confident will appeal to our adventurous Dead Man's Fingers rum fans, and excite end engage new drinkers about the versatility and vibrancy of Tequila.
How are you supporting your brand and NPD? 
We support all of our launches with extensive media and PR support, providing inspirational content on how our products can be enjoyed, whether that's simply with a mixer, or by putting a twist on a host of different cocktails. We also work closely with our retail partners to help them provide added value for shoppers with on-pack promotions, giveaways and on-shelf education.
How important are independent retailers to your brand? 
Independent retailers are incredibly important to the Dead Man's Fingers brand. We are dedicated to working closely together to ensure that we can bring consumers a disruptive and engaging portfolio of products that tap into the latest trends, whilst also educating on the best ways for consumers to enjoy the rum category to ultimately drive category growth for our partners.
What trends are occurring in the sector? 
Across Spirits in general, we have seen a huge increase in popularity of flavoured products, and this is something we're also in the rum category with the success of our range of flavoured rums. This also ties in with the growing consumer demand for new and exciting products, and increased desire for experimentation.
As we approach the summer months, convenience also continues to be an increasingly important trend, with shoppers looking for products that can be enjoyed on the go, without having to sacrifice quality and flavour. We're excited to deliver this with the launch of our new Dead Man's Fingers Spiced Rum & Ginger, Spiced Rum & Cola and Passion Fruit & Lemonade cans!
Describe your brand in three words…
Unconventional, free-spirited, fun.
---
1  Nielsen IQ, GB total coverage, latest 52 weeks, w/e 26.03.22
2  Nielsen, flavoured/spiced rum, GB total coverage, latest 52 weeks, w/e 26.03.22
3  Market Forecast data, 2022