Please give an overview of your brand
Crumpton Oaks Apple Cider is a medium cider, made from pressed bittersweet apples, which are blended with the juice from crisp dessert apples and then fermented to achieve a full-flavoured refreshing cider. Available in convenience stores and supermarkets, Crumpton Oaks is the number one value cider brand in the Impulse channel1 and offers ultimate refreshment as a truly mighty find.
How is your brand currently performing?
Aston Manor's ethos is all around affordability. We are here for shoppers, helping them to save with our affordable cider, allowing them to focus their spend on what really matters. Our range provides shoppers with an affordable solution, without trading down on quality, so they can be assured they are not compromising when needing to spend a little less cash on cider.
Our Crumpton Oaks brand has excelled its like-for-like sales in the last year. There are two reasons for this. Firstly, because it pledges to maintain an affordable price point to shoppers, but secondly because 2022 saw Crumpton Oaks on TV for the very first time with a hard-hitting campaign, called Straight Outta Crumpton, that broke all of the cider rules.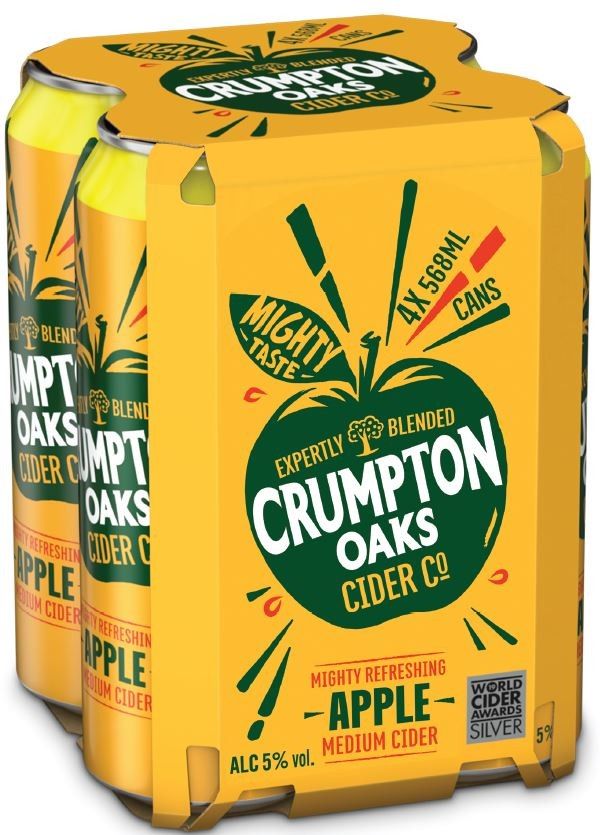 How is the category market currently performing?
Despite posting a decline of 7.3 per cent2 in the last year, the cider category has still outperformed beers, wines and spirits. This is expected given the ongoing cost-of-living crisis. and consumer confidence in the UK remains even lower than the 2008 global financial crisis. It is no surprise that 72 per cent of UK households are now impacted by the rising costs of food and drink.3 1.3m households are at risk of falling below the poverty line, as analysts report that household costs for families with two children have risen by £400 a month4.
While this year has caused many to pay more attention to what they are spending their hard-earned money on, it is worth remembering that the average consumer was feeling the pinch even before 2022. Since Covid hit, the number of financially constrained consumers has risen from 23 per cent to 59 per cent.5
Do you have any new product development?
The Crumpton Oaks Pint Can: the award-winning British cider brand launched a four-pack pint can last year to broaden the brand's consumer base, attract new shoppers to the category, and reinforce its quality and value proposition.
The launch came after the brand's success at the 2021 World Cider Awards where Crumpton Oaks achieved silver in the "Sparkling Cider" category. Blended and crafted in the UK, Crumpton Oaks takes pride in this great quality, mighty refreshing five per cent cider at an affordable price.
A third of shoppers only ever buy cider in cans so it is important that retailers offer them in different formats. Crumpton Oaks' new four-can pack offers award-winning taste with unbeatable value.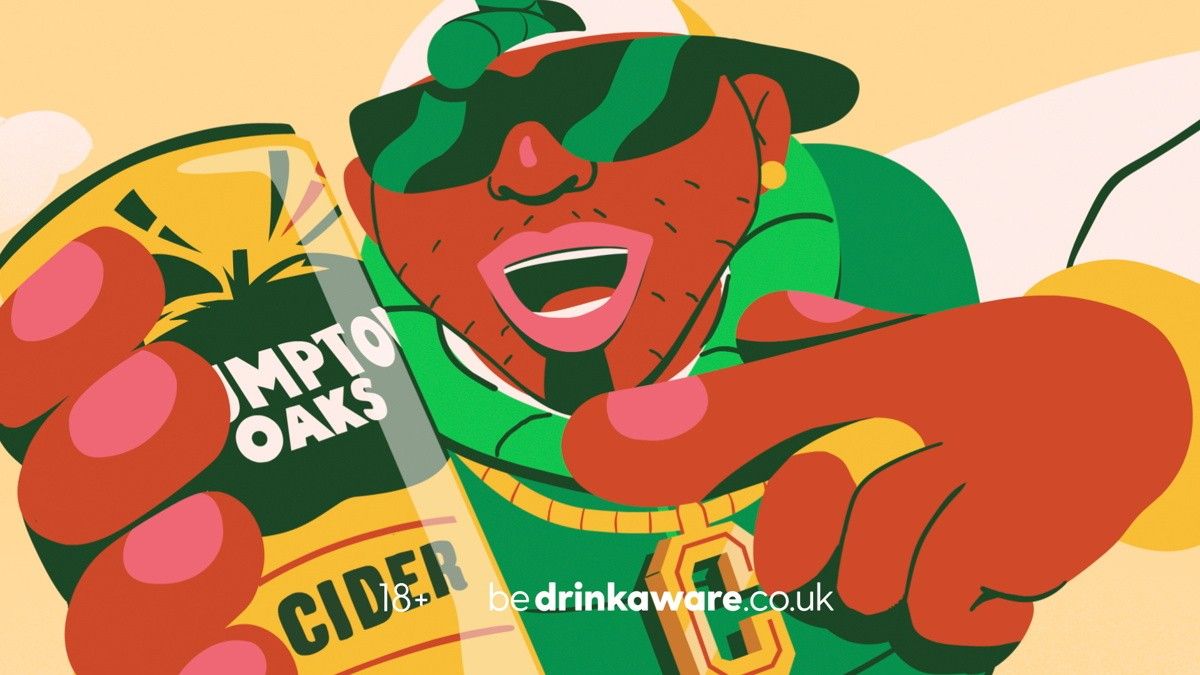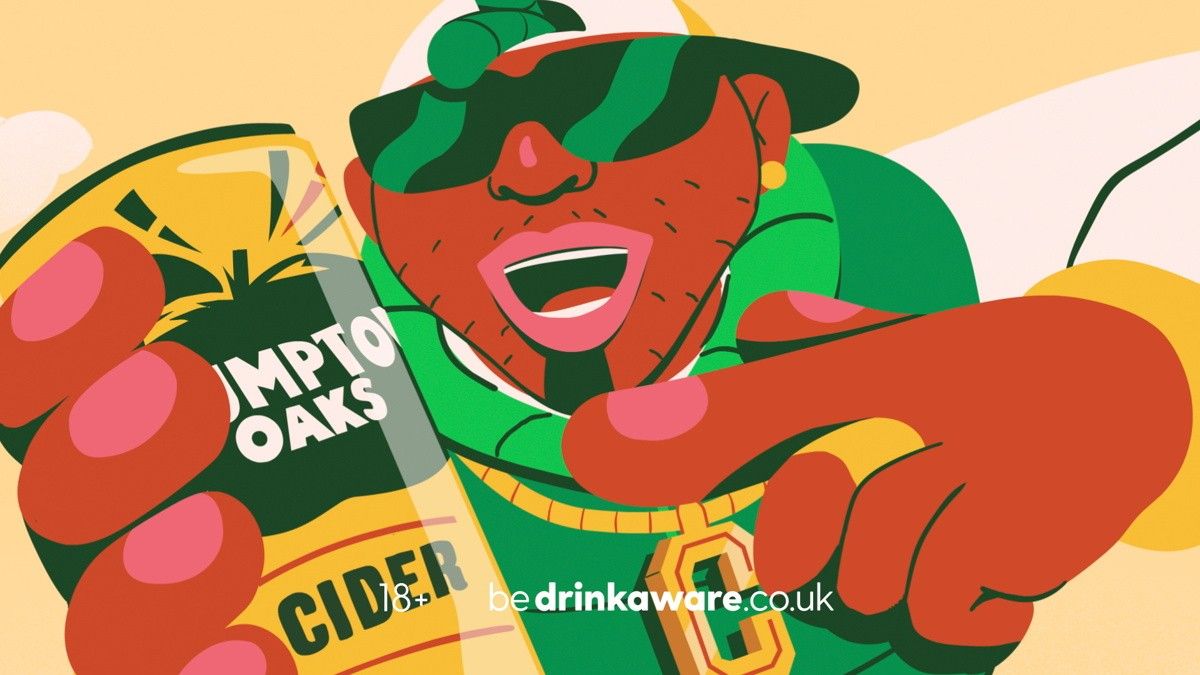 How are you supporting your brand and NPD?
Last year, Aston Manor Cider launched its first-ever TV advert to promote the Crumpton Oaks brand through its "Straight Outta Crumpton" campaign, designed to bring attitude back into the cider category and target 25-35 year-olds.
We decided to create a play on NWA's song at it resonates with both loyal and new cider drinkers, the former being those who remember the 1989 hit that paved the way for modern day hip-hop, and the new consumers listened to it growing up.
Off the basis of its success last year, we will also be rerunning the campaign this summer. As an incentive to wholesalers, we are also running a nationwide trade campaign on Crumpton Oaks, offering one lucky retailer the chance to win £1,000 cash when they stock up on the brand this summer.
How important are independent retailers to your brand?
We work closely with our retailer customers to offer consumers a strong range of products at various price points. The aim is to ensure there are different levels of affordability for shoppers to match their requirements.
For Crumpton Oaks we launched the four-pack pint can to broaden the brand's consumer base, attract new shoppers to the category, and reinforce its quality and value proposition. Independent retailers are instrumental in helping us to reach out to this consumer base.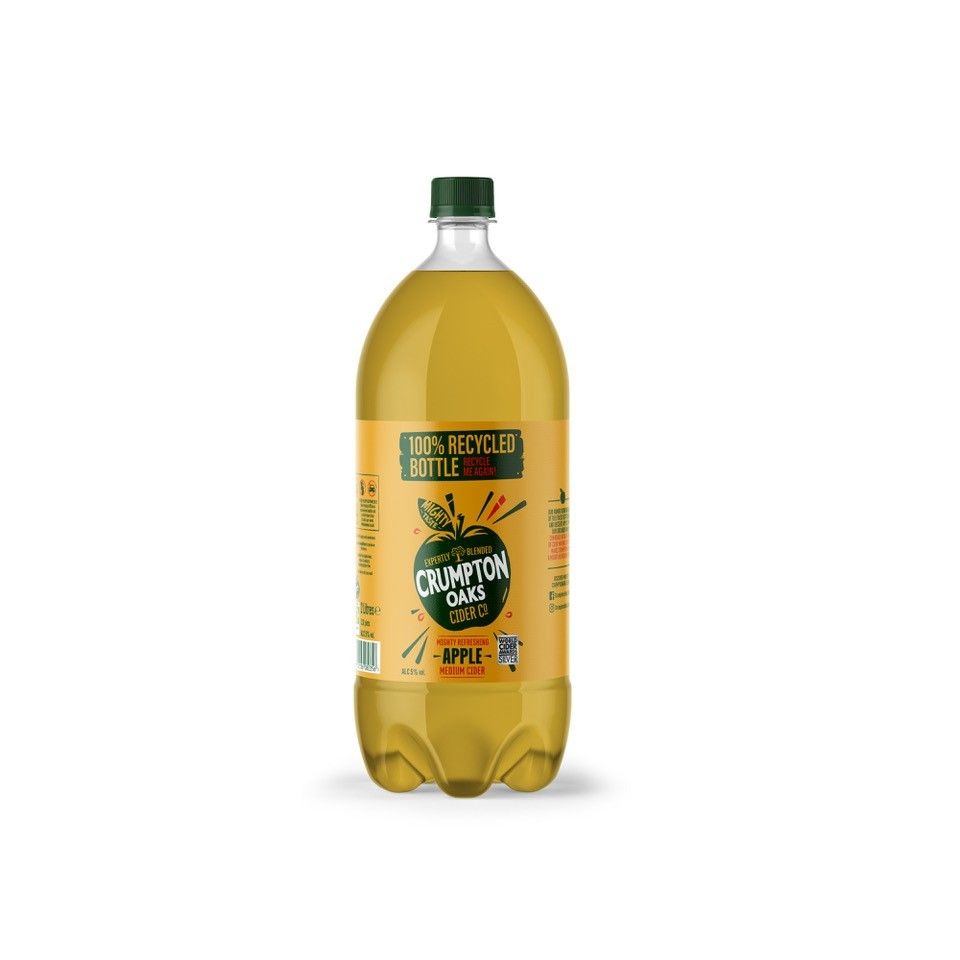 What trends are occurring in the sector?
Larger multi-packs ensure retailers can help consumers remain stocked up to enjoy with friends and family, and it is important retailers offer a range of formats and flavours. When it comes to must-stocks, the pint cans in our Crumpton Oaks' four-pack are a popular option.
As a third of shoppers only ever buy cider in cans6 so it is important retailers stock cans in addition to bottles to provide choice. Crumpton Oaks Cider comes in both formats and we recommend retailers dual stock plastic bottled products alongside cans, to help attract more customers into stores.
Alcohol sees an uplift in sales over the summer. Consumers continue to value convenience and many also focus on their drink experience at home. We expect consumers to continue this focus on convenience and, for many, this means buying chilled cider straight from the fridge in local and independent retailers to enjoy during the summer.
Cider is the impulse drink of choice so retailers can respond to this by offering a 100% chilled range. If a store has limited chiller space, it's worth ensuring a good selection alongside top-selling ciders. When a shopper buys cider on impulse, having it chilled and ready to drink are often more important than price, although promotions still play an important role.
Describe your brand in three words
Refreshing, affordable, disruptive. 
---
Nielson, Volume (Hls), Gb Impulse, To 31.03.2023.
Nielsen, 52 week to 25.03.23
Levercliff Consumer Tracking Research
The Guardian, May 2022
NielsenIQ Unlocking Consumption global survey
Mintel Report, 2021