Can you please give an overview of your brand? 
Jägermeister is an iconic brand that is known for being at the centre of consumers' best nights. Jägermeister is more than just a shot brand; it's a brand that encompasses memorable moments. That could be at a music festival, at a mate's house before a big night out or celebrating a momentous occasion. Our brand is synonymous with epic experiences.
Jägermeister is made in Germany from 56 different herbs, blossoms, roots and fruits sourced from all over the world. This blend of ingredients creates a liquid with a distinct flavour that is best served as an ice cold shot chilled to -18C.
Jägermeister was developed by Curt Mast more than 80 years ago and remains a best-selling spirit globally. The pure and natural botanical ingredients are extracted in their raw, unprocessed form through a gentle, weeks-long process of cold maceration to create Jägermeister's distinctive taste. This base, rested in oak casks, then "breathes" for one full year to guarantee a high-quality finish and authentic taste.
How is your brand currently performing?
Our brand is currently performing very well, buoyed by groups of friends being able to get together again after being forced apart for so many months. Spirits sales in convenience, after experiencing significant growth during lock down, are returning to pre-pandemic levels. Jägermeister has continued to perform ahead of category, growing 23.6 per cent over the last 12 months [Nielsen, as on 9.10.21].
Jägermeister is the UK's No. 1 shot brand and we have some of the most loyal consumers. This was evident over the past 18 months as we saw our consumers seeking out our brand in the off-trade for the Big Night In occasion or before they went out as they celebrated being able to get together again.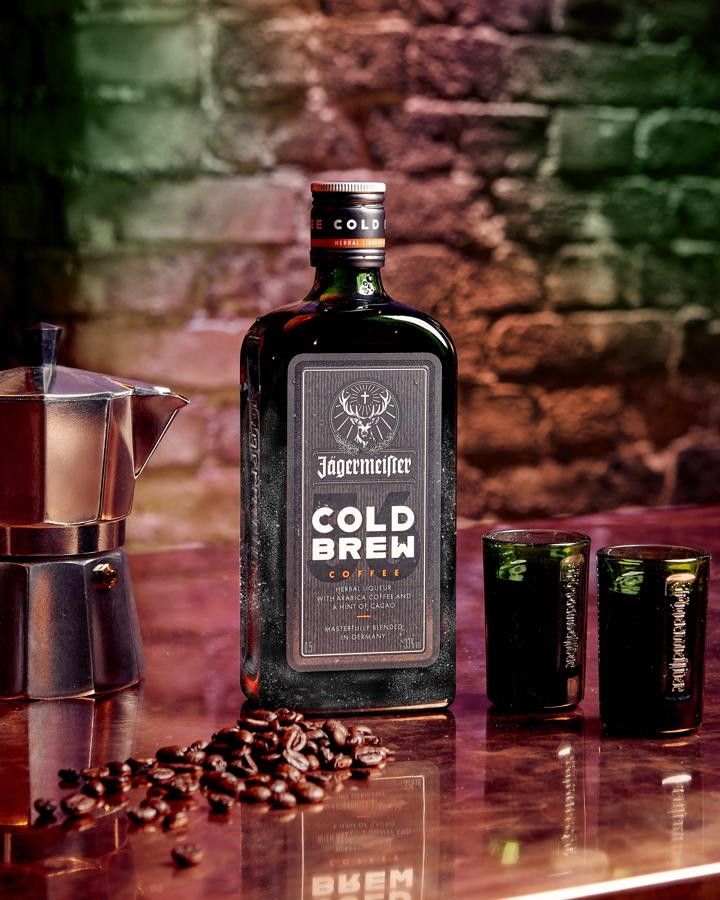 How is the spirit market currently performing?
After an initial period of double-digit growth during and immediately after the pandemic, sales of spirits in the off-trade are now at 5.7 per cent [Nielsen], the rate at which they were purchased in impulse has followed a similar pattern, but there's no doubt consumers are embracing the Big Night In occasion and appreciating the ability to get together again.
Do you have any new product development?
Our newest launch is Jägermeister Cold Brew Coffee, which was introduced in the UK in late 2019 and continues to be discovered by consumers as they look for new and innovative spirits. The coffee category has clear significance with more than 24 million [Kantar w/e 12.07.21] households in the UK buying coffee and seeking out coffee-flavoured products. Jägermeister Cold Brew Coffee, much like Jägermeister, is best served ice cold at -18C and offers consumers an alternative Jägermeister shot with a barista touch.
How are you supporting your brand and NPD? 
We have just launched a brand-new national campaign called The Secret is Ice Cold. This new campaign is focused on our perfect serve for Jägermeister and Jägermeister Cold Brew coffee, which is an ice-cold shot. It is encouraging consumers to keep Jägermeister in the freezer as doing this makes the liquid have an even more balanced flavour.
This is one of the biggest campaigns for the brand in the UK for a number of years and will stretch well into next year via Out of home, digital, social channels and experiential. There will also be elements of the campaign that will be seen across the off-trade.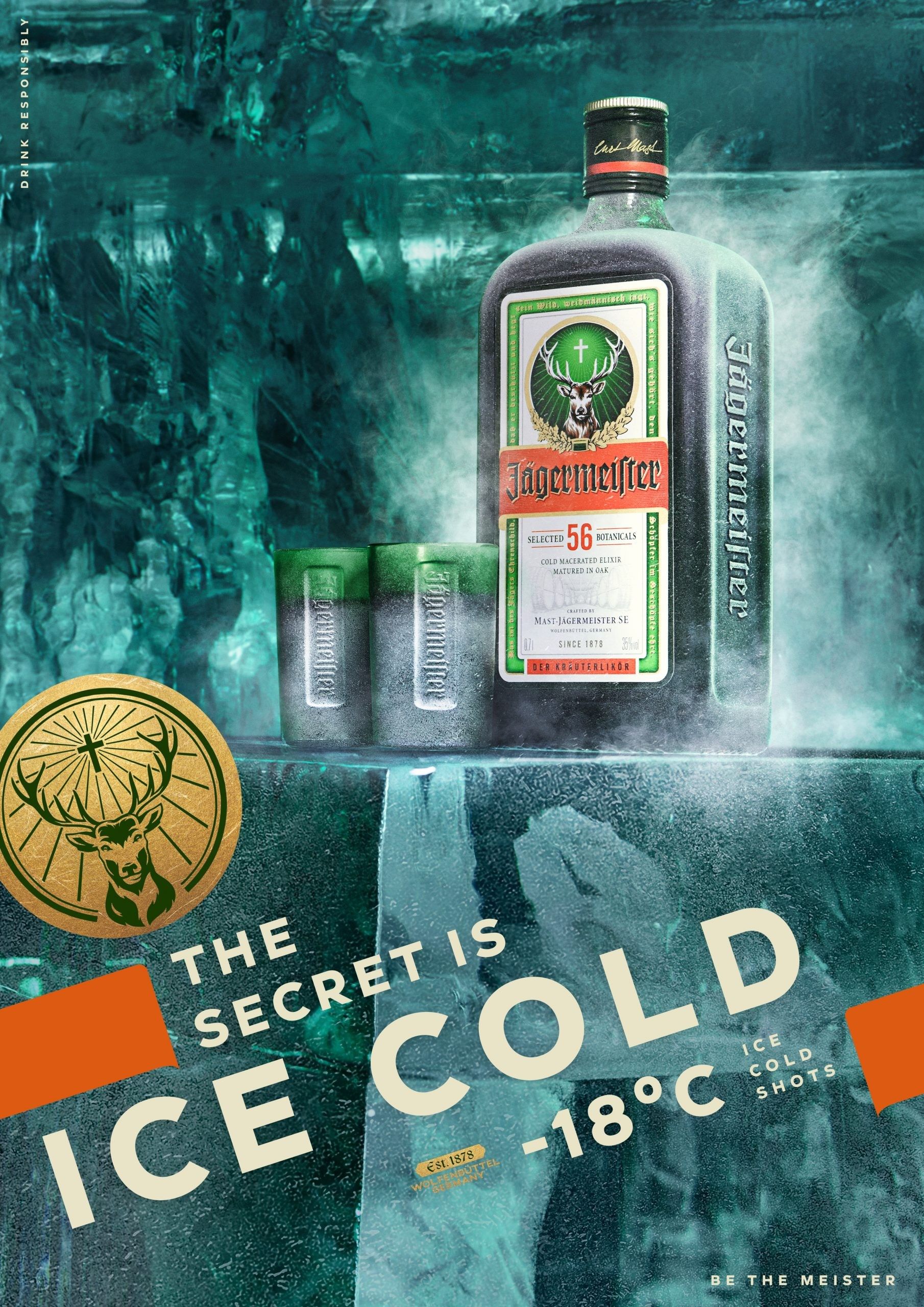 How important are independent retailers to your brand? 
Independent retailers are incredibly important to Jägermeister and have become an increasingly important part of consumers' lives, too: a real hub for communities. Consumers are recognising the value in their local shops and as a supplier, we are focused on supporting our retail customers to help them drive spirits sales. One such example is the focus we put behind our price marked packs, all of which are currently in double-digit growth.
What trends are occurring in the sector?
We are seeing the Big Night In trend continue as well as the resurgence of The Big Night In before the Big Night Out. With that, we have seen notable growth with our priced marked pack range. Our range of PMP formats has performed well, 20cl (+52 per cent), 35cl (+21 per cent) and 50cl (+46 per cent) [Nielsen data to 17.07.21, MAT growth] and therefore has remained a focus for the business throughout the year and this will continue.
PMPs provide consumer confidence assuring them that they are receiving value with their purchase. In addition, the smaller formats offer portability, perfect for picking up on the way out or a night in.
We are also seeing more cocktails at home. As consumers have continued to experiment with making cocktails at home, they have gained confidence in recreating classics like a Mule or an Espresso Martini in their kitchens. While Jägermeister and Jägermeister Cold Brew Coffee are best known as shots, they can also be used to create cocktails at home. The complexity of the liquid offers a great base for a cocktail delivering layers of flavour. With just two or three ingredients, consumers can make a great bar-quality Jägermeister Mule or Jägermeister Cold Brew Coffee Espresso Martini.
Describe your brand in three words …
Delivering Best Nights.