Can you please give an overview of your brand, Jack Daniel's and Coca-Cola?
I joined the Coca-Cola Europacific Partners GB business in January to launch the co-branded Jack Daniel's and Coca-Cola premix into the growing alcohol ready-to-drink (ARTD) market here. The launch marked a huge moment for our business, the ARTD category, our customers and consumers. It brought together two iconic, globally recognised brands that were destined to be together, as well as furthering our ambition to become a Total Beverage Co.
Made with Jack Daniel's Tennessee Whiskey and Coca-Cola, Jack Daniel's and Coca-Cola ARTD is inspired by the classic "bar-call" drink serve known and enjoyed around the world and comes in a with- and without-sugar variant to offer consumer choice.
How is your brand currently performing?
The existing Jack Daniel's and Cola ARTD is already the No.1 pre-mixed variant in GB, worth £38.3m RSV1 and enjoying value and volume growth2. Consumer testing has revealed that shoppers are more likely to pick up the new co-branded Coca-Cola and Jack Daniel's3 variants than the existing products. We're confident further growth will follow, particularly as we're also making a Coca-Cola Zero Sugar option available in GB.
How is the alcohol ready-to-drink market currently performing?
Globally, the ARTD category has seen the highest growth prediction of any alcohol category over the next five years4. Here in GB, we have the biggest alcohol RTD market in Europe and the category is already worth nearly £168m in convenience5, and growing.
Shoppers often want to recreate at home the experience they enjoy in a pub or a bar. Convenience and simplicity are key for in-home occasions, and with Jack Daniel's and Coca-Cola now available in a ready-to-drink format, consumers can now easily replicate the perfect serve of this iconic "bar call" drink at home.
Do you have any new product development?
We are focused on launching Jack Daniel's and Coca-Cola premix 330ml cans, available in both Original Taste and Zero Sugar variants. This iconic combination dates back more than a century, so it's incredibly exciting that it's now available in a ready-to-drink format.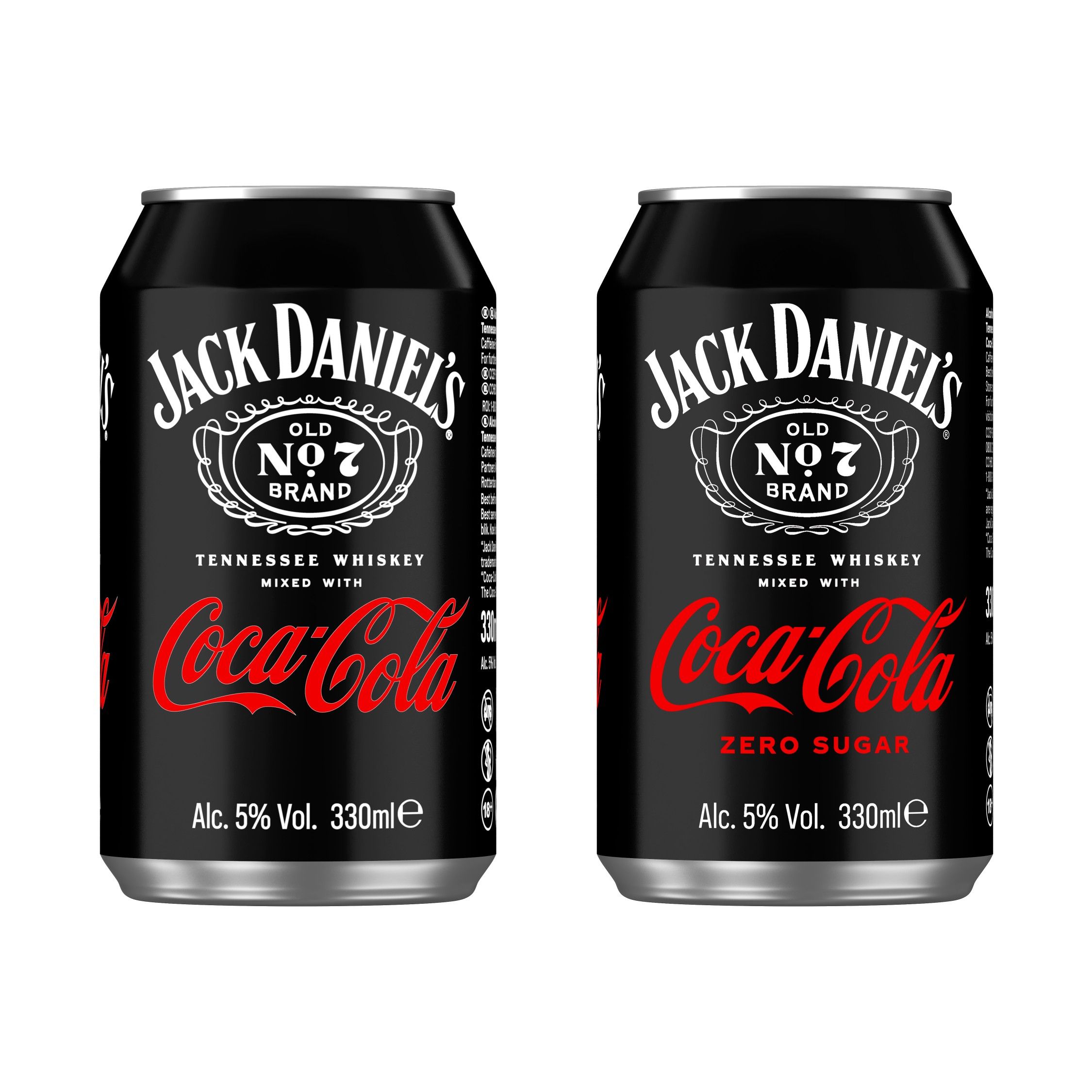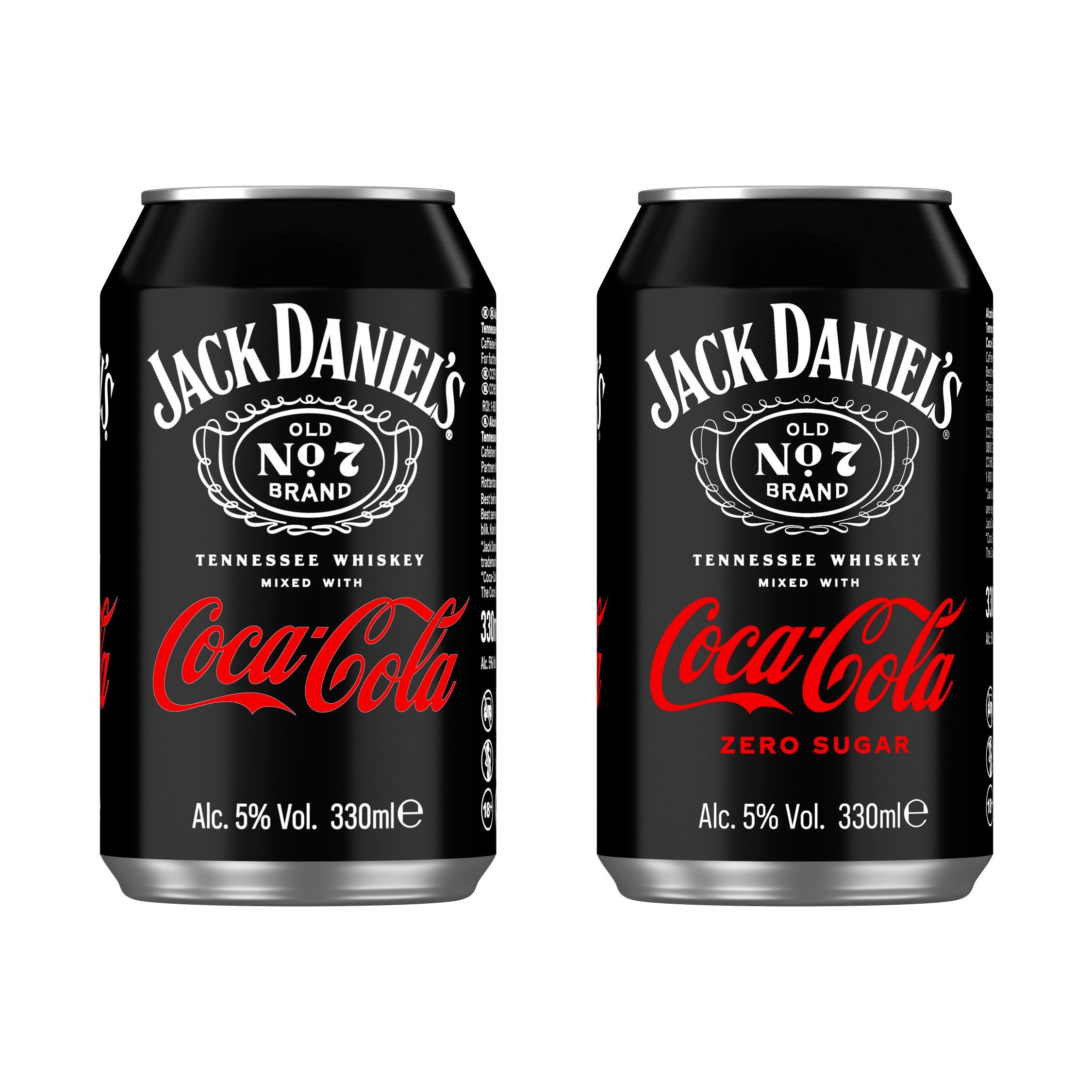 The growth of the UK's alcohol RTD market in the coming years is predicted to be largely driven by pre-mixed cocktails6, where Jack Daniel's and Coca-Cola sits, so we're confident this product launch can help us tap into this. When it comes to spirit and mixers, Coca-Cola is a firm favourite among consumers, which gives us options for further NPD in this space in the future.
How are you supporting your brand and NPD?
To engage shoppers, there is a consumer marketing campaign – "Born Ready" – which is now live. The campaign champions a mix which dates back more than a century, and is now more readily available than ever in a can format. The campaign will target both reappraisal from existing or lapsed consumers and trial amongst potential new consumers via sampling. The campaign will include out-of-home advertising around travel and retail locations, including our iconic Piccadilly sign in London, online and social media advertising, as well as brand PR and influencer activity.
Our Field Sales team, which is one of the largest in GB, will be on hand to support convenience retailers by sharing details of the product, insights on the ARTD category and merchandising advice. Retailers who are signed up to our My.CCEP platform will be able to request POS materials for their stores and download point-of-sale and social media assets to help drive sales in the coming months. We are also running launch promotions with our wholesale partners, and we'll follow up with further promotional offers throughout the coming months.
How important are independent retailers to your brand?
Independent retailers are incredibly important to our wider CCEP business and the Jack Daniel's and Coca-Cola brand and we continue to invest heavily in the sector.
From a Jack Daniel's and Coca-Cola perspective, 60 per cent of ARTDs are purchased for immediate consumption occasions7, which often means shoppers are buying them en route to an occasion or an event at a convenience store. With this in mind, we'd recommend that retailers stock ARTDs in chillers alongside other alcohol categories like beer, and that brands and similar variants are grouped together where possible to make consumers' shopping experiences easier.
What trends are occurring in the sector?
We're seeing the demand for zero sugar options play out across our soft drinks portfolio. In fact, in GB, two-thirds of our volume sales within soft drinks come from zero sugar options, which is 40 per cent higher than 10 years ago8.
The distribution and sales of zero sugar ARTD options in GB are currently in their infancy9, so there's a big opportunity for retailers to increase sales in this area and respond to a different consumer demand. Jack Daniel's is the perfect premium proposition to do this, so we'd recommend dual-siting our with- and without-sugar options together to provide clear choice.
Describe your brand in three words …
Iconic. Convenient. Tasty.
---
Nielsen Total Coverage val 52 wks to w/e 25.03.23
Nielsen Total RTD val 52 wks to w/e 25.03.23
MMR, UK CONSUMERS, NOV 2022 DATA
Business and Key FAB Players
Nielsen Total RTD Value Total GB Impulse FY2022
ISWR (drinks marker analysis) data up until end of 2021
dunnhumby, GB, aggregate of "Smokes and Drinks" and "Grab and Go" missions, 52 weeks ended on 16/01/2022
This is Forward 2021 Year End Report
Nielsen Total GB incl dis, val MAT w/e 25.03.23