Can you please give an overview of your brand?
Kervan Gida is Turkeys' largest candy producer and exporter, and we've been trading in the UK since 2015. We have 25 years' experience in manufacturing, and we conduct business in over 85 countries with offices in the UK, USA, France, Germany, and Russia. All our products are Halal certified and produced in BRC A+ grade factories; we have the capability to produce confectionery, fruit snacks and pharmaceutical gummies. In the UK, we own sugar confectionery brands Bebeto and Dexters.
We offer a range of sugar confectionery lines under our master brand Bebeto. From nostalgic gummy favourites to value-added NPD, our aim is to create a brand that is as inclusive as possible. Bebeto products are packed full of fun flavours and tempting tastes. Our sweets bring enjoyment for the whole family and we describe these moments as feeling as though, "Everything's bebetter with Bebeto".
How is your brand currently performing?
Bebeto has seen significant growth during 2021, despite strong competition. The launch of our six-figure ATL campaign in August 2021 saw our brand advertised on TV for the first time. We increased our consumer social media activity and promoted a giveaway to over 85,000 students during fresher's week, plus we continued to participate in competitive promotional activity with our trade partners. These factors combined have resulted in increased distribution across all trade sectors and, Kervan Gida UK Ltd has seen sales grow 38 per cent YOY vs. 2020.
Our latest NPD, including our new range of Bebeto gummy sweets, and our Pick & Mix Party Pack, have been very well received by the trade and consumers. Although customer and consumer satisfaction are our priority measurements for performance, we've also recently began to gain recognition in the form of award nominations.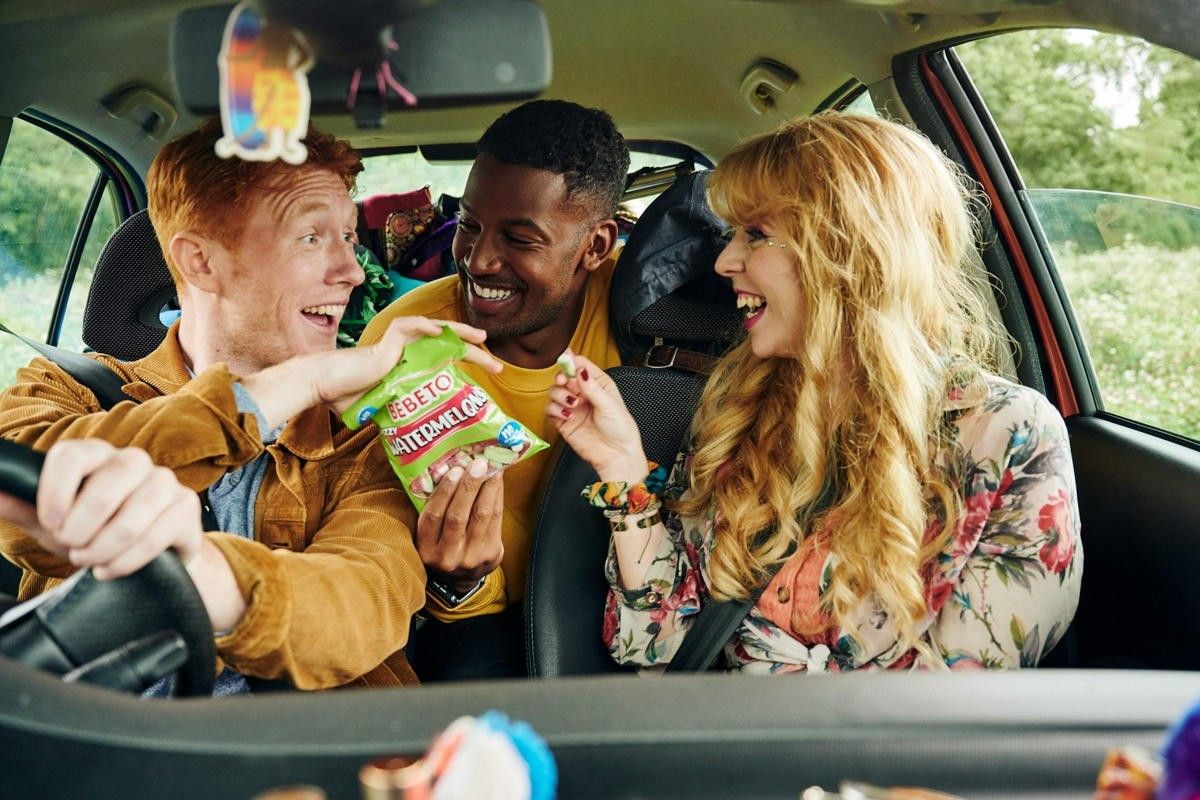 How is the sugar confectionery market currently performing?
The UK sugar confectionery market saw a volume sales decline of 5 per cent in 2020 due to Covid19. However, as footfall in major retail outlets has improved and shopping habits return to normal in 2021, volumes have grown by 2.3 per cent [UK Sugar and Gum Confectionery Market Report 2021.
Do you have any new product development?
We are continuously developing innovative products to create excitement and provide enjoyment for our consumers. We have a robust NPD pipeline under our Bebeto brand, and throughout 2022 we will be adding additional share bag-size products to our 150g gummy range and our family sized value-added packs. We will also be reformulating some of our brand favourites with improved recipes which are free of Palm Oil and E171. We will be reducing some of our pack sizes and cartons to lower packaging waste and we will be announcing our biggest launch of seasonal lines across Halloween and Christmas.
How are you supporting your brand?
We have a competitive promotional plan ready for 2022 to offer to our trade customers, as well as a fully comprehensive marketing plan. We will be investing in an additional ATL campaign, that includes a repeat push of our 2021 TV advert and out-of-home advertising. We will also promote our brand extensively across digital and social media. For in-store promotion we have several display solutions to assist in keeping our brand at the forefront in retailers' space and we're continuing to work on merchandising and stocking suggestions in light of the impending HFSS regulations due to be implemented from October 2022.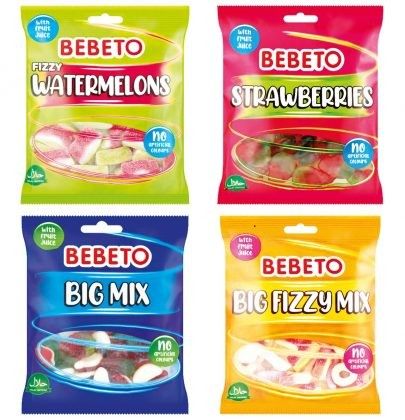 How important are independent retailers to your brand?
Convenience and independent retailers are an integral part of our business. We understand their importance in helping us to grow our distribution in the independent sector and as such we've been working with them since the inception of our UK office in 2015.
We're dedicated to helping grow the Bebeto brand in these stores. We provide regular category updates and keep all our customers informed of our planned NPD. We use our industry knowledge and insights to inform them about what to stock and when. Our sales and marketing teams are always available to recommend and create impactful merchandising through planograms, POS and displays where appropriate.
What trends are occurring in the sector?
Consumers now expect brands and retailers to care beyond revenue. It's not as simple as churning out NPD and expecting it to be a roaring success with no regard for the brand, its values and how it's perceived by the consumer. Consumers are more decerning than they once were, paying more attention to what they consume, and they demand transparency when it comes to product formulation and supply. They are looking for familiar products that they love, but most importantly for brands they trust.
Vegan approved options, palm oil free formulations and reduction of plastic packaging are just a handful of examples of improvements brands like ours are making to meet consumer demand for more sustainable products.
Protecting the health of society is another consumer expectation, and the impacts of COVID-19 have emphasised this. By October 2022 strict guidelines on how HFSS foods are advertised and sold in the UK will be here, so we're focusing more on quality over quantity. Firstly, we will be removing all multibuy and "extra free" promotions on pack. Secondly, we are working hard to increase our fruit snacks range and ramping up our brand awareness to build consumer trust.
Describe your brand in three words …
Tasty, Fun, Family-orientated.