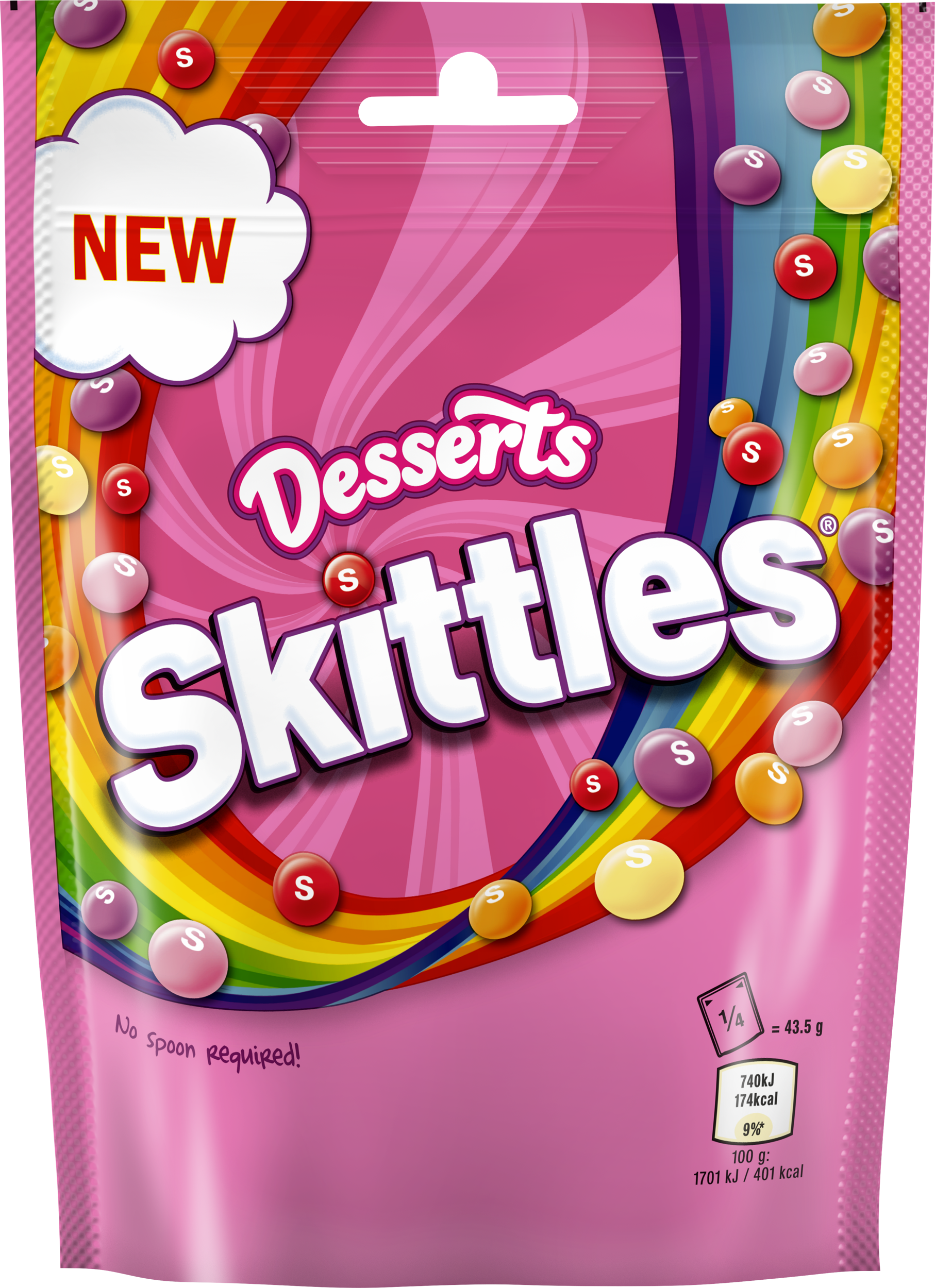 Mars Wrigley continues to push the boundaries of fruity confections with the launch of new Skittles Desserts featuring five flavour variants: Cherry Cheesecake, Strawberry Ice Cream, Choco-Orange Cake, Lemon Pie and Blueberry Tart.
The mouth-watering lineup of nostalgic flavours has been announced as the number of under 35-year-olds consuming Fruity Confectionery as a dessert has risen by a significant 42.5 per cent since 2020.
The data also shows that 37 per cent of the nation are revisiting nostalgic dishes from their childhood, with online searches for knickerbocker glory up 17 per cent. These insights were key in the final flavour selections for the new range.
"90 per cent of category growth in Fruity Confections is driven by NPD," said Ryan Pardo Roques, Skittles Senior Brand Manager. "As the number one brand in the chewy partition, Skittles – complete with its history of powerful NPD category blockbusters – is perfectly placed to deliver on increasing demand for flavour innovation.
"Skittles has delivered the number one NPD launch in the Fruity Confections category for the last four years, and we have the largest headroom to grow. That's what we're building on with the launch of Desserts, and we are confident in its potential to drive further growth, recruit new shoppers and drive relevance with Gen Z."
The launch builds on the success of Skittles Squishy Cloudz in Fruits and Crazy Sours flavours, which hit stores in April 2022, combining a gummy and marshmallow to create a soft sweet with intense flavours.
The range appeals to younger audiences, motivated by health and wellness, and in search of more permissible options. With 19 per cent less calories per pack vs core Skittles, and 40 per cent less sugar per pack, Squishy Cloudz offers a less intense and softer candy experience when shopping the category.​
The nostalgic fruit snacks will be available in retailers nationwide from early summer with RRP of £1 for 152g.