Pernod Ricard UK is welcoming consumers to the Malibu world with new brand positioning: a world where people embrace the summer mindset all year round and "Do Whatever Tastes Good". Live now and running throughout July, the above-the-line creative will be unmissable on social channels, digital OOH, and BVOD. Later this month, Malibu is also inviting consumers to enter a world of zero judgement in an immersive experience that turns the traditional courtroom into a tropical celebration of authenticity.
Malibu's new media campaign consists of a colour-drenched film introducing new energy, confidence and year-round summer vibes to the popular drink, and encourages everyone to get into the summer mindset all year round. The advert takes viewers into the world of Malibu on 'Coco' the coconut horse, where they find a hyper real, inclusive space where everyone is doing what they like, whenever they like. Whether that's sipping a Piña Colada in the summer while shamelessly enjoying pop hits, or adding pineapple as the ultimate pizza topping, Malibu says: "Do Whatever Tastes Good."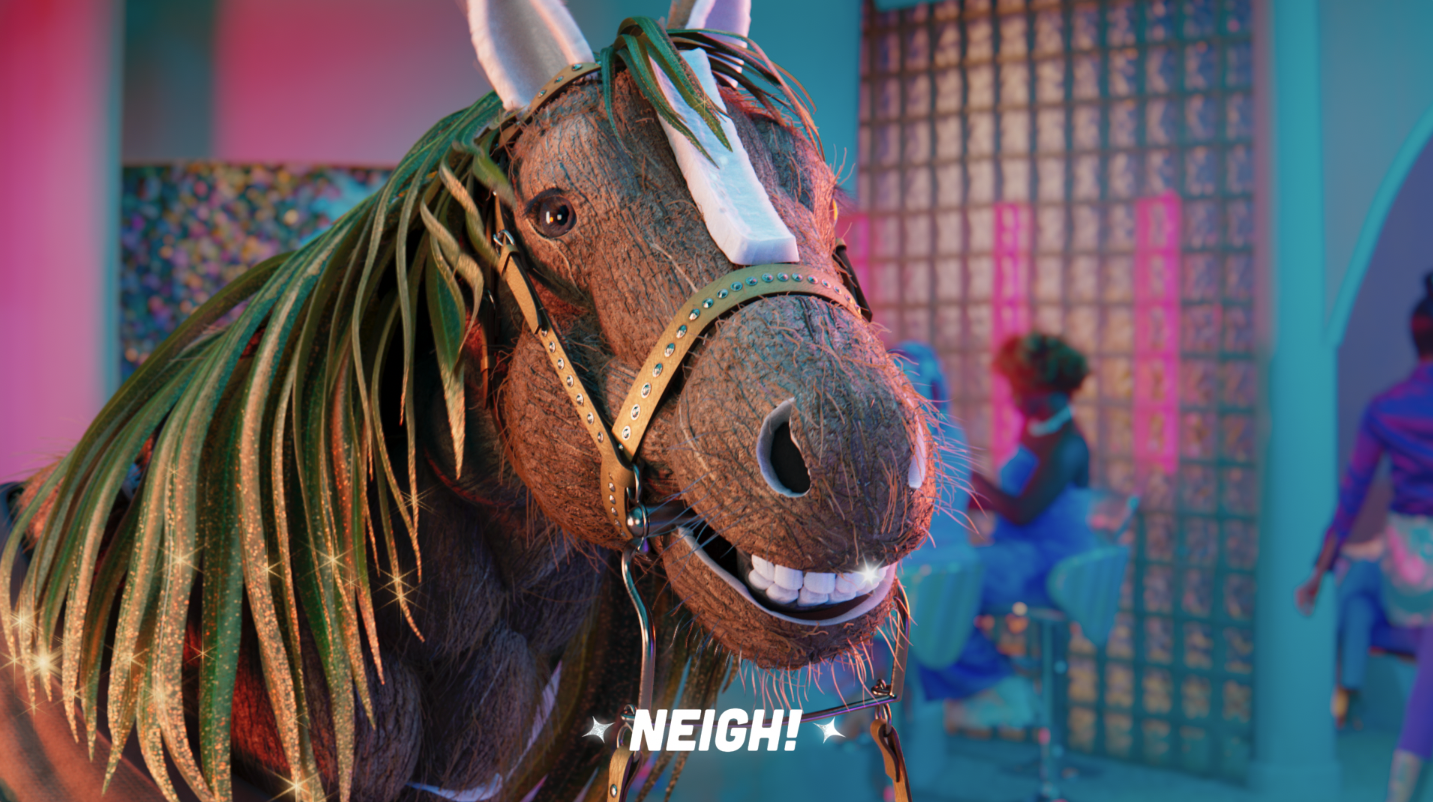 To drive further awareness of the new brand positioning, "Malibu's Courtside Confessions" will take over the outdoor terrace at Brixton Jamm on 22nd and 23rd July. Bringing a splash of sunshine to South London, Malibu will reward those who share their guilty pleasures and an all-singing-all-dancing judge and jury will sentence them to complimentary cocktails and pizzas, branded merchandise and bar tabs at local On-Trade venues. All guests will receive a Malibu RTD upon arrival, and can choose from a menu of refreshing Malibu cocktails including a Piña Colada and Watermelon Mojito, whilst they enjoy immersive performances from world-leading alternative choir, London Gospel Choir, and a selection of DJs provide the soundtrack.
"Malibu is a place where summer is a mindset, residents serve all sunshine and no shade," said Marnie Corrigan, Brand Director at Pernod Ricard UK. "It's about showing up confidently as your authentic self and being free to do what you love. Just like the most outlandish playlist, crazy food pairing or cushiest velour sweatpants, Malibu is deliciously uncomplicated. This campaign invites consumers to 'Do Whatever Tastes Good', to embrace their guilty pleasures and enjoy drinking their favourite Malibu cocktail or drink, and our new campaign features a wide range of moments and new ways in which to enjoy Malibu, that's unapologetically you."
Demonstrating the continued popularity of the brand, Malibu has a 25 per cent share of the Specialities category . This summer, Malibu will also be present at festivals including We Are Festival and South Facing, sampling its range of RTDs and offering branded merchandise to drive consideration amongst its Gen Z audience. Malibu is also teaming up with beauty salons across the UK by sending out exclusive mini fridges stocked with delicious Malibu RTDs for consumers to enjoy whilst being pampered.