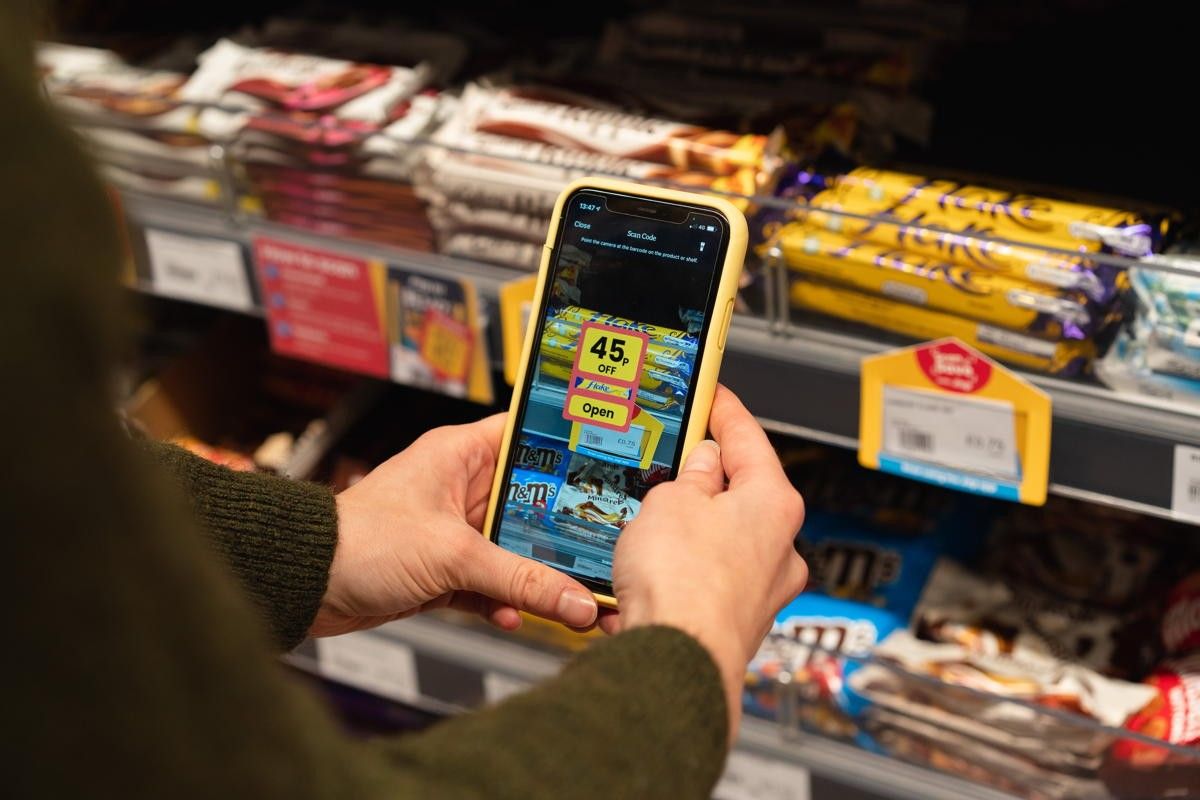 Despite the economic headwinds, there now exists a network of retail and tech services that can help to maximise the effectiveness of your sales and marketing, and also adding efficiency and scale to your delivery operation.
A recent study by Klarna, the Quarterly Shopping Pulse, which explores evolving shopping habits across 11 countries, revealed 80 per cent of UK shoppers think retailers need to continuously invest in new technologies to meet evolving consumer demands.
Half believe that frictionless payments, both in store (48 per cent) and online (46 per cent), should be a retailer's top priority, as Brits are looking to save time from filling out lengthy checkout forms and standing in queues.
Also, tech that provides better personalised services, such as digital recognition, and product recommendations, also rank high.
Savvy shoppers
"UK shoppers are tech savvy and their online shopping preference currently ranks ahead of all the other countries in our report," said Viveka Söderbäck, Consumer Trend Expert at Klarna. "Brits crave digitalisation and expect retailers to invest in new technology that gives them a better shopping experience, especially when it comes to faster checkouts and frictionless payments"
Snappy Shopper's Head of Marketing, Dael Links, agrees and emphasises how important online services are for increasing store revenue and protecting share of market. "According to our retailer network, around 80 per cent of their customers who use the Snappy Shopper app were acquired through the platform and would never have visited their physical store," he says – which chimes with what retailers have been telling Asian Trader: online ordering and local delivery has opened up a vast new reservoir of customers, many of whom would have never have set foot in the store itself.
"Alongside this, customers are more likely to spend more money when using the app as retailers report a £26 average basket spend, compared to only £10 in-store – that's a significant increase of +160 per cent," added Links.
Now is the time to make sure your store is connected up, if it isn't already, with the tech services that can help.
Snappy Shopper is one of the fastest-growing home delivery solution providers, with 1447 convenience sites across the UK now signed up. The app enables retailers to drive sales and engage with new customers, whilst also continuing to encourage communities to shop with their local retailers.
"Vitally, our partners have complete control over their product list and pricing on the app, with the ability to manage orders and connect with delivery drivers with ease," Links explains. "Retailers just simply cannot ignore their customer's demands and the increasing trend for online shopping. Public opinion aside, being able to add incremental sales to your turnover with little additional overhead makes complete business sense – the average sales of the top 20 stores in the 12 months to June 2021 is in excess of £500,000."
If Snappy Shopper can reach customers beyond the store, Jisp's Scan & Save initiative has helped very many storeowners encourage them to shop in-store, too, since the scheme commenced. As James Taylor, Head of Central Operations, Nisa explained: "We are absolutely delighted that Nisa partners and their shoppers are benefiting Jisp's innovative Scan & Save solution. We're looking forward to many more of Nisa's independent retailers getting onboard and reaping the rewards."
Jisp is driving visits with new customers and repeat shoppers, with 73 per cent of customers repeat shoppers, helping to drive loyalty locally. Top-performing stores are achieving +£1.4k per week in RSV and 100 shoppers per week using Jisp to obtain exclusive discounts in-store.
"Scan & Save has been a huge success for our store," said Sunny Singh, a retailer in Coventry." It has allowed us to offer promotional prices that are worth screaming about on social media. Prices that the big supermarkets can't even touch. It brings in crowds of new customers, coming in daily to repeat the deals that too good to miss out on."
Since then, JISP Media has recently partnered with Reposs to deliver in-store media to over 2,000 stores nationwide to provide one of the biggest media and insights propositions for independent convenience retail in the UK.  It will be offering thousands of retailers the integrated opportunity to use Jisp's 'Scan & Save' solution, helping them drive footfall, sales and increase loyalty locally at no additional costs to them.
Scan & Save continues to grow weekly with over 100 stores nationwide delivering over 184,00 scans of the shelf edge, 86,000 vouchers issued, 72,500 vouchers redeemed and saved shoppers £91,600. The top performing retailers delivering +£2,000 in weekly RSV incrementally.
Watchers are detectives
But it is not just about bringing revenue in – retail tech can also help stop revenue disappearing through theft, with facial recognition services such as Facewatch, which operates a local, decentralised database of known offenders; and Veesion – whose machine learning algorithm can identify the giveaway suspicious bodily movements of shoplifters in action.
Together, new technologies are game-changers in shop security and the costs to retailers of installing and subscribing are tiny compared to the "shrinkage" these techs prevent.
Likewise, Checkpoint Systems has just announced that it has developed a unique security label specifically for metallic items that will solve one of the perennial problems associated with protecting merchandise using RF-based Electronic Article Surveillance (EAS) systems.
The Checkpoint RF Metal Label, billed as the first of its kind, delivered a shrink reduction of up to 50 per cent during trials with leading US and European retailers, providing retailers with greater options when it comes to protecting metallic items, such as food tins and cans of alcohol and soft drinks.
Whatever it is you need to do, now is the time to do it.