An accomplished and widely respected retailer, Dee Sedani runs three stores in the East Midlands under the One Stop banner, all operating at the highest level. He takes his responsibility to the community very seriously, and the meticulous use of technology in his stores to ensure they adhere to legal and regulatory guidelines won him the Responsible Retailer of the Year award at the 2022 Asian Trader Awards.
In fact, bringing technology and retail together is something Dee – a veteran retailer of 30 years, but a computer programmer by training – sees as his mission.
"Retail has always been in the blood. I've just carried on doing what I know as well. I used to be a computer programmer, then came into retail to bring technology and retail together. And that's what I do generally," he says.
They have a strict age policy – no ID, no sale – and they use technology to enhance their knowledge, as well as protection.
"Being a responsible retailer entails a lot of work for us. Because obviously, we want to protect the community and protect our store," he says.
They ask customers if they would like to submit fingerprints, and once they have authenticated the ID, register them on a fingerprint database, which verifies that the ID proves the customer is of age for the product they want to buy. After that, shoppers never need to show any ID again.
"They literally just put their fingerprint into our machine, and machine says that it's authorised to sell to that person," Dee explains.
Technology at work
They use the same technology to log the store's rejections as well. "So I know which members of staff are rejecting, and which members of staff aren't rejecting."
Dee ensures that all members of the staff are not only regularly updated and aware of all government regulations but also trained to deal with difficult situations when presented with fake IDs.
"All our teams have to go through our internal software called Retail Guardian, which plays a 16-minute video of a real store with actors showing the whole under age concept. This video has to be watched every six months, and to ensure they have watched it a record of their fingerprint is stored in their personal file showing date and time," Dee says.
They also have to take a quiz on the topic every three months, which is also recorded in their personal file. To test a customer's age, the store uses a unique method.
"Instead of asking the normal questions that we all do, we start off with asking people their post code, this trips up a lot of people who are trying [it on] because they never remember that part, and this has proven a great success in the past," he says.
"After a few months we then change that process and ask them their door number, then we move onto middle name, each time we change the process and it really does work."
The Retail Guardian software is at the centre of his store operations, as it combines multiple functions, and gives him visibility wherever he is.
"It does task management. So each member of staff knows what to do. In each task, there is a video, photographs and instructions of how to do that task. It monitors all of our payrolls, people signing in for work and signing out of work. It does temperature monitoring of all our refrigeration and freezers as well. It keeps an eye on all our cooking stuff as well. So we measure our temperatures by using that as well. It records electronically. And it's all done by fingerprint, not password. So I know who did what, at what time and what date," he explains.
Facial recognition
They have also installed facial recognition, which allows them to identify customers who have previously used fake IDs, warning staff as they walk into the store. And, he is particular about data protection and GDPR compliance.
"We don't share our data with other people. Our data is our data. It's not anyone else's data. So locally we don't share anything except for that store, and that store only."
As stores continue to face elevated levels of shoplifting amid the cost of living crisis, facial recognition plays a major role in tackling the issue for Dee.
"The first thing is that you have got to make sure that you have covered yourself in the law, that they're there, they actually have committed a crime, and they actually got the product in their pocket or their bag. So we always check the CCTV, we then approach the person and ask them the question, 'Have you got anything on you that you haven't paid for?' They'll say yes or no. If we still believe that they're lying, we'll then call the police, give the police the right information that we know about the person, and then we'll mark them on our system on the facial recognition," he explains.
"So if they try to come back into the store, the system will mark them saying 'No, they can't come in store because they've been caught offending.'"
They have had odd instances of the suspects making a scene, when the staff approached them on suspicion of theft, but the panic button and police ensure the shop assistants are protected.
"We don't argue, we just say, 'That's fine, but we just need you to demonstrate that to us.' If they refuse to, all the staff carry a panic button. And when they click that button, the police are online on speaker for us already," he says.
The store maintains good relations with the police and local authorities, and Dee thinks it should be a case of mutual help.
"I think it's about the relationship you hold with them as well, as them helping you when you need help. You have to also help them as well," he says.
"They'll ring these up and say, 'Can you give us any CCTV or help us with the crime that we've had in the area?' So we work with the local officers, as well as we can."
Proactive approach
He also uses the various social media to spread awareness among the customers on their regulatory responsibilities.
"If you look on our Facebook page, we send out a constant message. Once every three months, we send out a message saying, 'If you come into our store to buy an age-restricted product, you may be asked for ID. Do not take offense to it, we are protecting yourself and others.' So we do send out the communication every three months to remind the public that we will take our role within the community seriously," he says.
"We are always protecting and have been proactive in our community, ensuring we keep children out of harm's way by being responsible and doing the best we can."
Dee also follows a proactive approach to store management:
"I have a rule with my managers. When you walk into work, don't just walk into work, walk into your store, look around, don't just assume everything's okay, walk the aisles, look at the shelves. Half an hour before you start work, walk your store, find the faults, fix them, and then get on with your work," he explains.
"Because when we all look at the same box, seven days a week, you lose track of where you are, you forget the small things. So we try to be proactive, not reactive."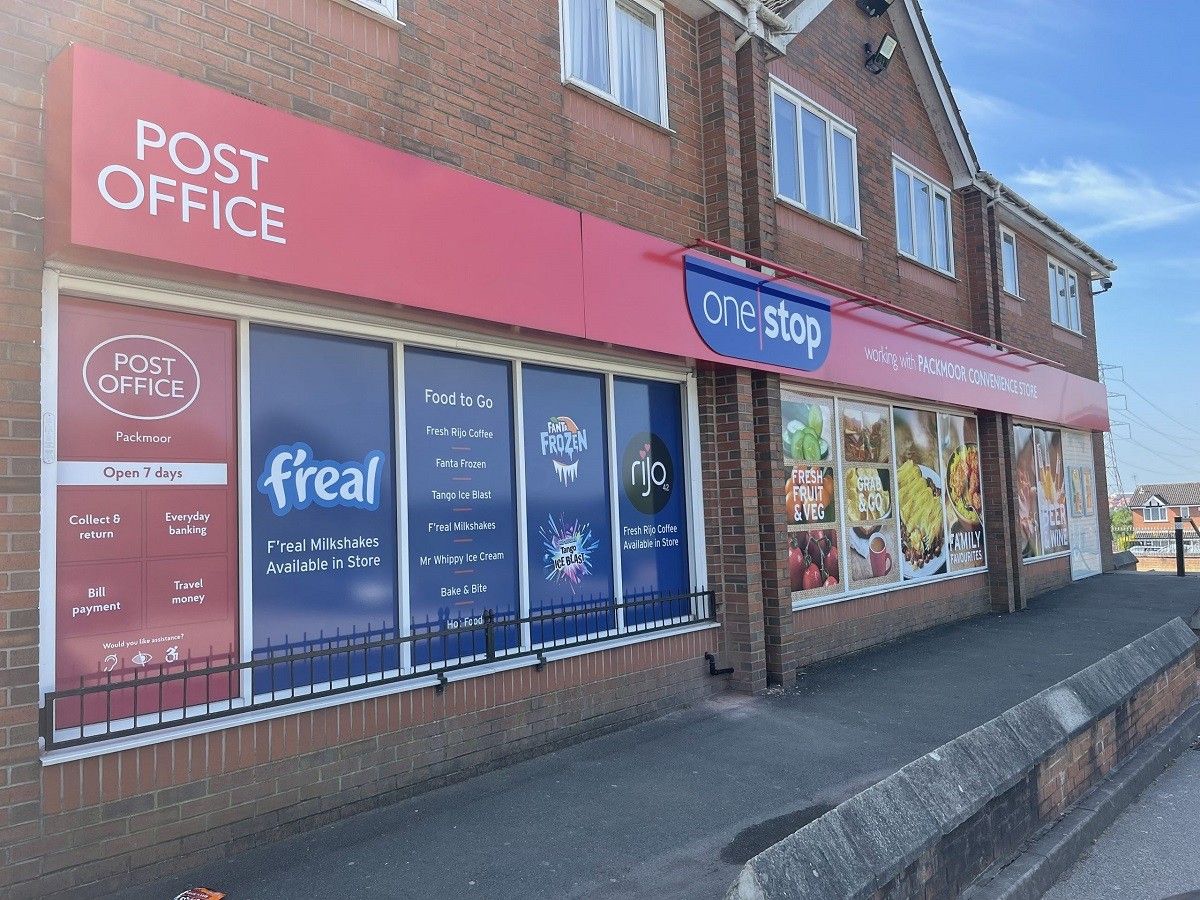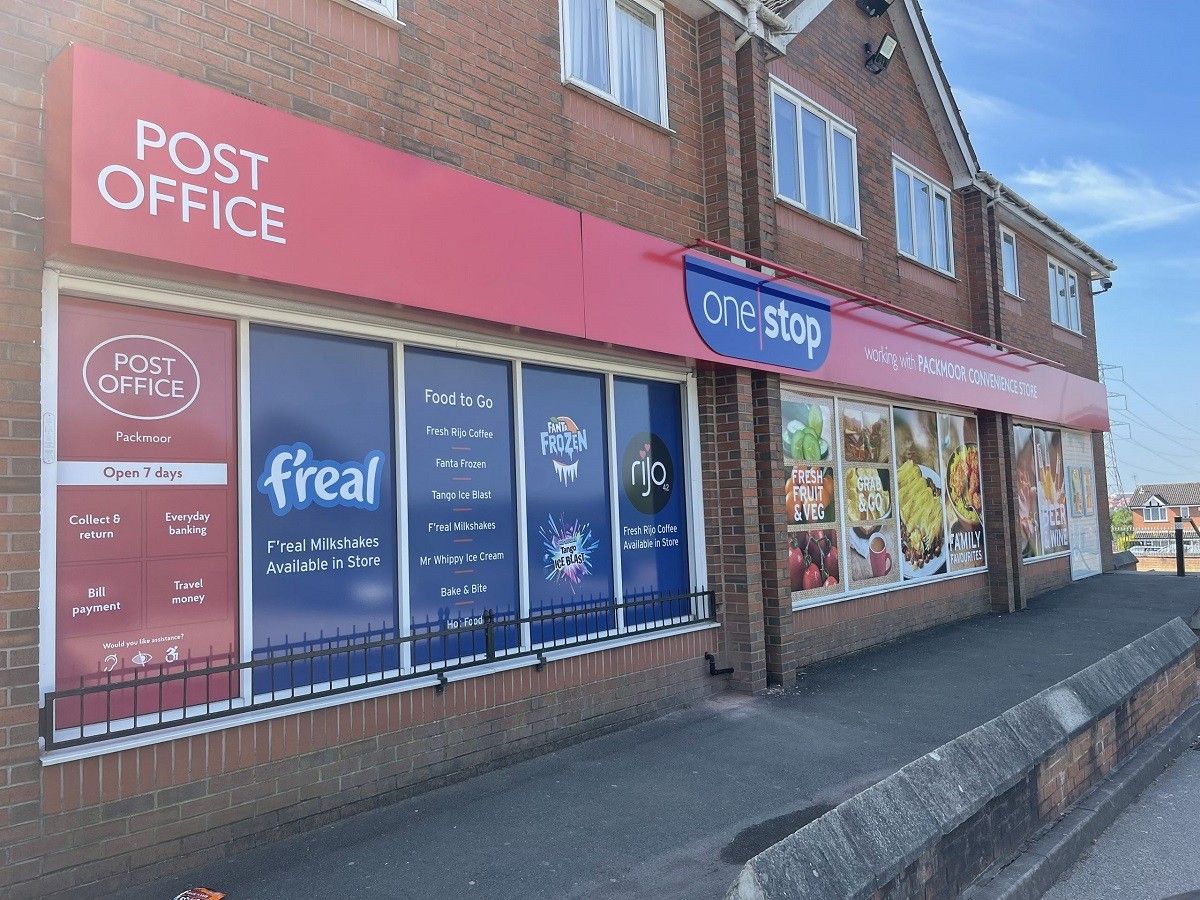 He believes in delegation, and lets store managers to take a lead role in running the store. "I don't micromanage, my managers micromanage. I will give them the message for them to go back and implement and change the store. Because they're there all the time, I'm not. So let them manage the store for you, and look after them as well," he says.
Dee took over his One Stop, Stoke-on-Trent store in May last year, and has transformed it from a cold, uninviting shell, almost doubling turnover. The store is now a hub for the local community, with a thriving food-to-go offer.
"When we did the refit, we launched a big category of food to go. We make our own cakes, our own donuts now. We have started doing a lot more food to go because there's a lot more profitability in it than there's ever been before," he says.
"We are focused on that heavily now, and it's going really well. We use things that are unique, that you can't just get in another shop. So we do focus on stuff that we are known for."
He has more plans for the store. "We want to start doing a bit more of what we do well, making stuff. So we're going to start making our own baguettes and our own deli counter. So that's my next stage. But I don't jump into things until we have all thought about it and looked at it," he says.
Rooted in community
Dee believes the community is the biggest strength of a local shop, and as the business costs continue to increase, he says the community relations of a store could prove crucial in its survival.
"I don't worry about the local competition. You worry about what we do well, and do it very well. There's no point worrying about Tesco, Asda. Let them do what they want. You are a community store, provide a great community service at great price, and stand out for your strengths. Don't try and do something that we can't do," he says.
He identifies electricity bills, wages, and theft as three major issues affecting the business right now, but stresses that tackling these would need the support of the community.
"It depends on how your community works with you. If you're a good community retailer, you'll get the community supporting you, not leaking from you. Unlike a town center, where they got constant problems, because that's not community, that's just a place where people go for shopping. But we know our customers," he says.
It is this focus on community, combined with the continuous staff training, which makes Dee a shining example of a truly responsible retailer, going above and beyond.