When we surveyed this shopping occasion back in March, we have noted that the idea of a pleasant night in with friends has never held so much appeal – with the pandemic, inflation, recession and the Russian crisis on everybody's minds. A quarter later, the scene remains much the same, and a Big Night In is still the perfect solution to enjoy those cosy evenings and weekends at home.
While the pandemic worries have subsided to a large extent, evidence suggests that recent shopping habits are here to stay, and that suggests the persistence of the BNI phenomenon. With many people looking to save money and stay safe, gathering a few friends together in someone's home to watch a movie or sporting event will become increasingly common.
"People spent more time at home last year than ever before, we expect this to carry over heavily into 2022, pandemic or not, so consumers will be looking for brands that deliver as well at home as they do out of home. Household names have an opportunity here to maximise their reputations and see growth," comments Wayne Thompson, business unit controller, OOH at FrieslandCampina.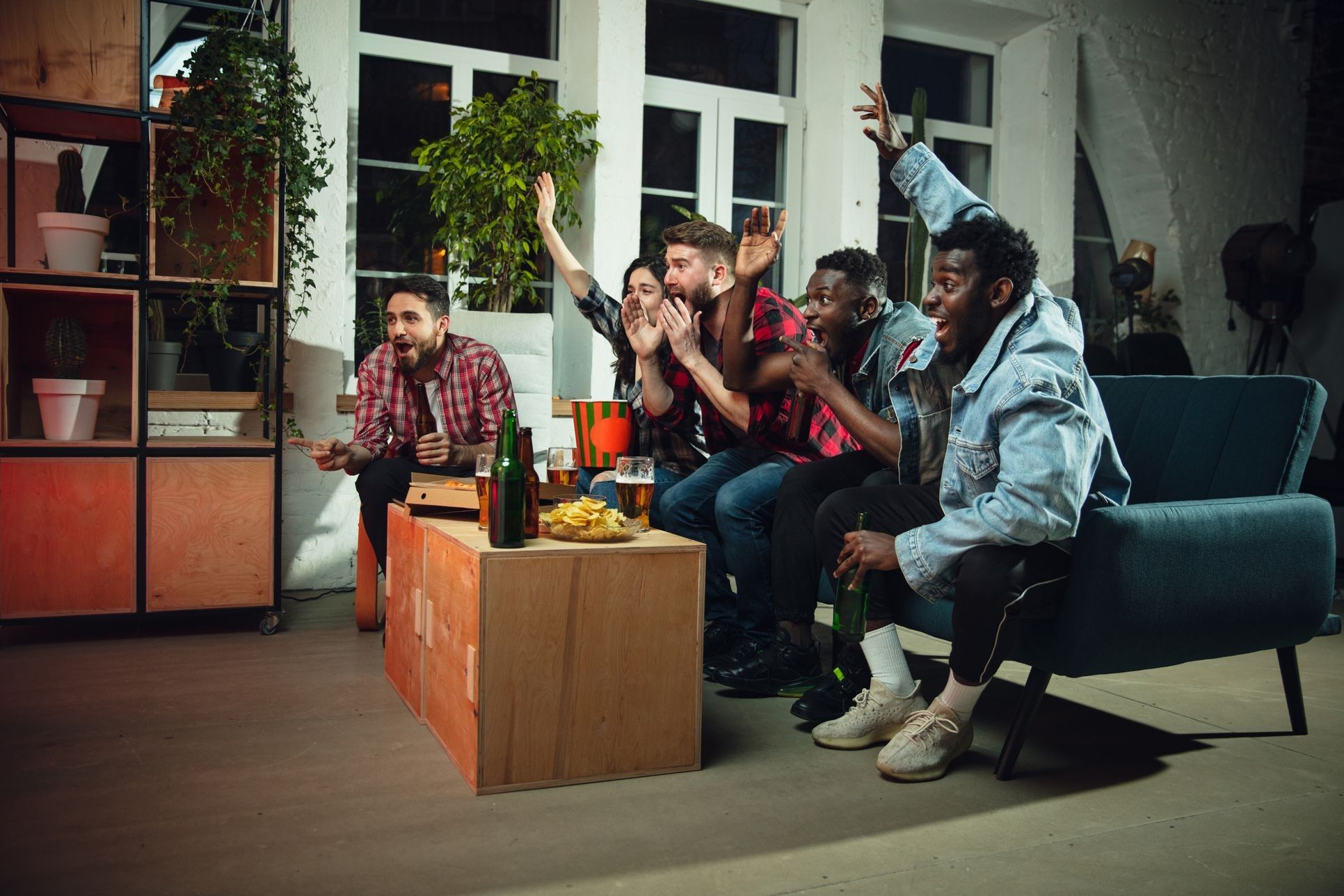 Beer and snacks remain at the heart of the BNI occasion, but now that eating in is fast becoming the new eating out, the sales opportunities have grown manifold, and retailers can win with a strong selection of in various categories and can cross-merchandise them for an even bigger impact.
Beer me!
One of the lasting effects of the pandemic is that we have seen many drinking occasions take place at home, with the BNI being a key occasion. 87 per cent of all drinking occasions now occur at home [Kantar/BBG], representing a huge opportunity for independent retailers to maintain momentum and drive sales.
Sunny Mirpuri, director for wholesale and convenience, Budweiser Brewing Group, says they don't expect this trend to fade anytime soon, adding that it is important for retailers to have a robust understanding of their customer base to make most of this opportunity.
"A key shopper segment for convenience stores is the last-mile shopper (people dropping in on their way home or quickly running in to grab some essentials for their Big Night In). To cater to these shoppers, it is vital to stock items they can pick up and consume soon after, such as chilled beer in the fridge and a good selection of snacks," he says.
"To effectively target the last-mile shopper, pint cans should be central to retailer purchasing strategy, considering 65 per cent of consumers now only buy this format [Nielsen]."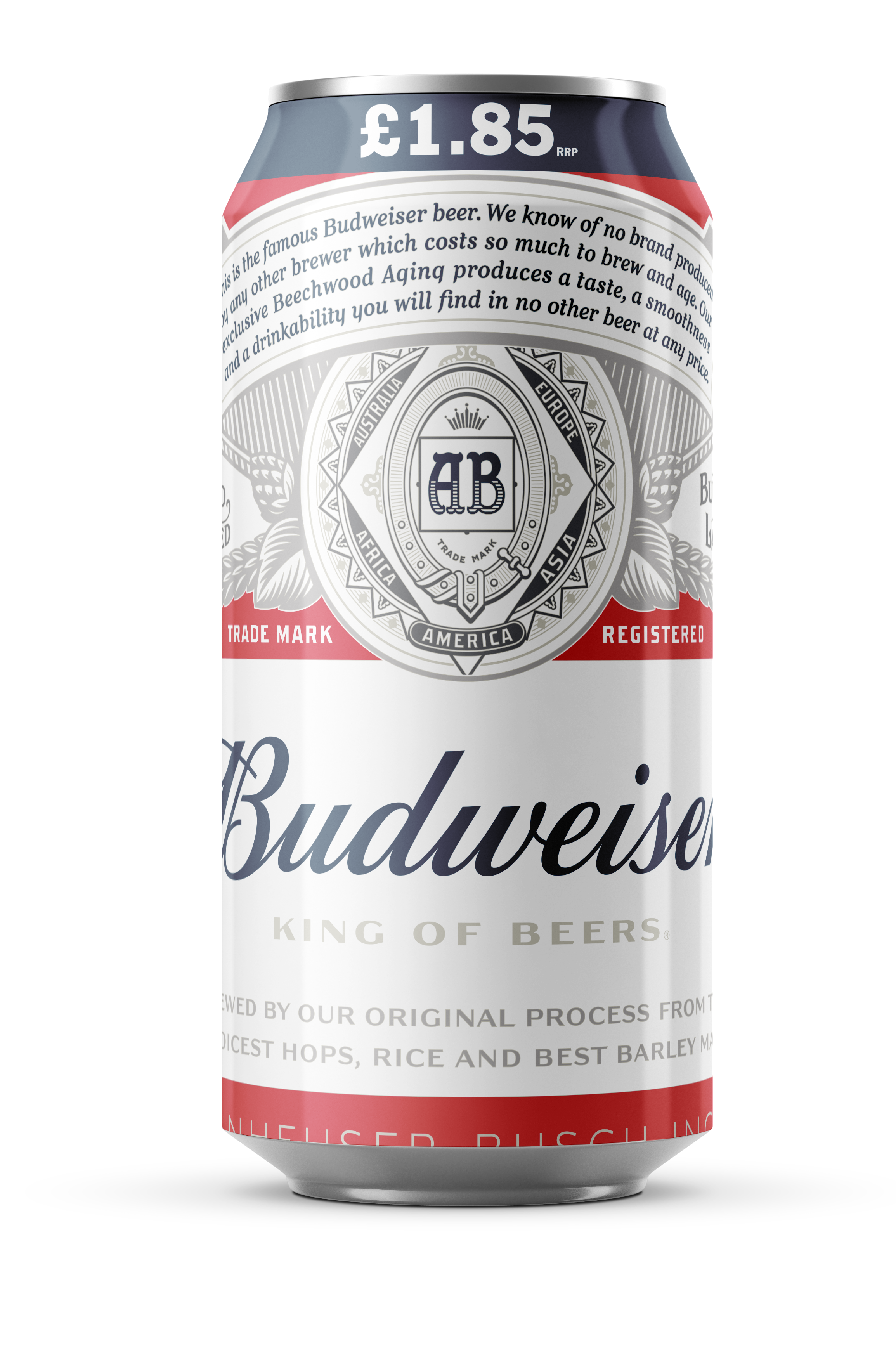 According to a Lumina study from November last year, price is the second most important factor for consumers when making a purchase decision, and Mirpuri notes that this may become more pronounced as the cost-of-living increases, stressing the importance of PMPs for independent retailers on the BNI occasion.
"In terms of popularity of PMPs, beer is the second most popular category for PMPs. In addition, PMPs also give the impression that shoppers are receiving a special offer," he says. "Three in five consumers (60%) believe that the price-marked products they see on shelf are on a special promotion. The beer and cider PMP consumers also shop in convenience stores more frequently than non-PMP shoppers, presenting a huge sales opportunity for convenience stores."
Mirpuri, and Kevin Fawell, off-trade sales director at Molson Coors Beverage Company, points to two trends to benefit from: premiumisation and no-and-low alcohol.
"The (premium) category has seen huge growth in recent years as shoppers look to treat themselves at-home, and we expect this trend to continue," Mirpuri says. "At Budweiser Brewing Group, we're forecasting that 70 per cent of total beer consumption will be in the premium or super-premium category."
Fawell shares the premium growth story, adding that there is no sign of stopping for the premiumisation trend. "Consumers are willing to pay extra for a more premium choice when they're socialising at home and world beer, super premium cider and premium ale are all growing ahead of the core category," he says.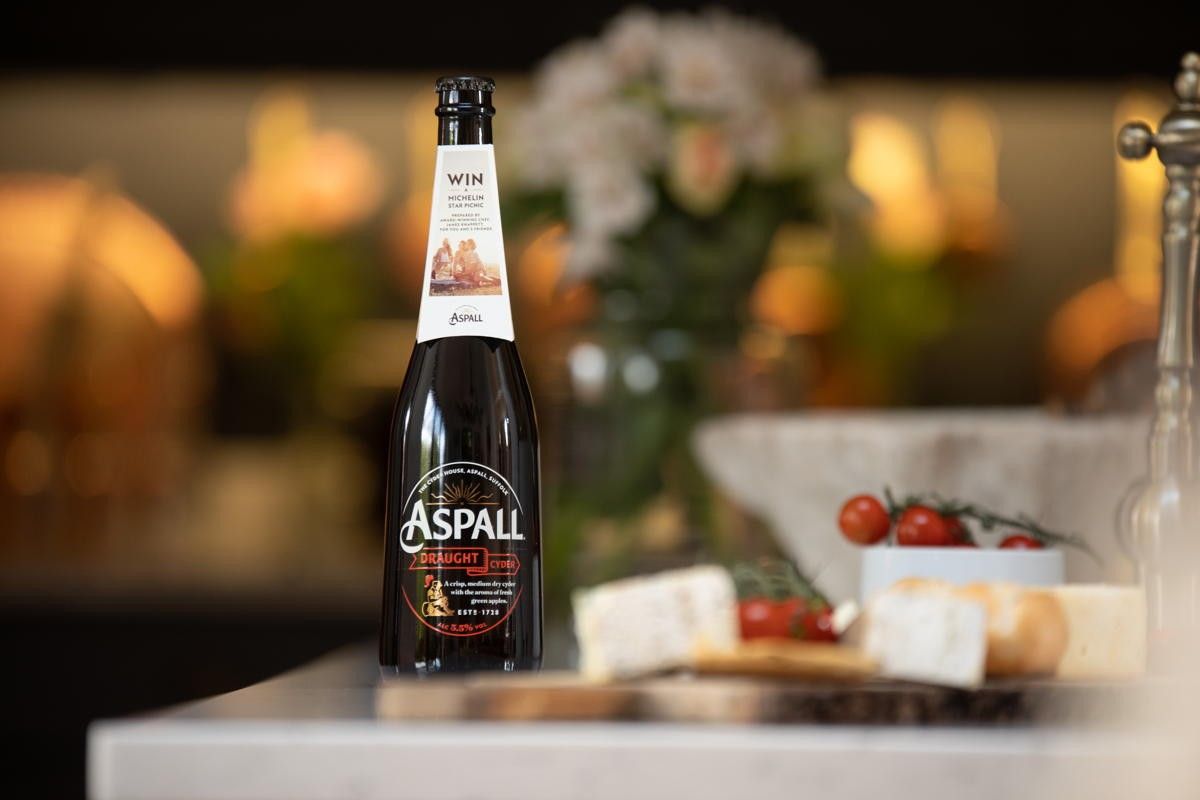 He notes that premium world lagers have been a key focus over the past twelve months, being a big source of growth within the market and growing value share ahead of all other categories. He adds that products like Aspall Cyder, Cobra beer and continental-style pilsners such as Staropramen are also proving increasingly popular as a result of the premiumisation trend.
The no-and-low alcohol category, worth £102m in the off-trade, still makes up a small section of overall beer sales, but Mirpuri says it is important that independents offer a good variety of alcohol-free variants, especially when looking to build brand loyalty.
"Alcohol-free beers are no longer just consumed by teetotallers, but rather shoppers looking to moderate their alcohol consumption. One in 10 beer drinkers now regularly opt for an alcohol-free alternative, a figure which has grown by 16 per cent year-on-year [Kantar]. This means that convenience stores that do not stock no-and-low alternatives are missing out on an increasingly important market segment," he notes, adding that their Budweiser Zero and Stella Artois Alcohol-Free have proven to be a hit with consumers, growing in both volume and value last year.
Fawell adds: "The number of consumers reducing their alcohol intake has increased gradually over the past four years and, with more than one-third currently saying they are trying to moderate their drinking [Kantar], it is important to offer a balanced range that caters for this demand."
"That's why we've invested in our own offering and now have 'no and low' options for lager with Cobra Zero and Bavaria 0.0, cider with Rekorderlig Alcohol Free, and ale with Doom Bar Zero."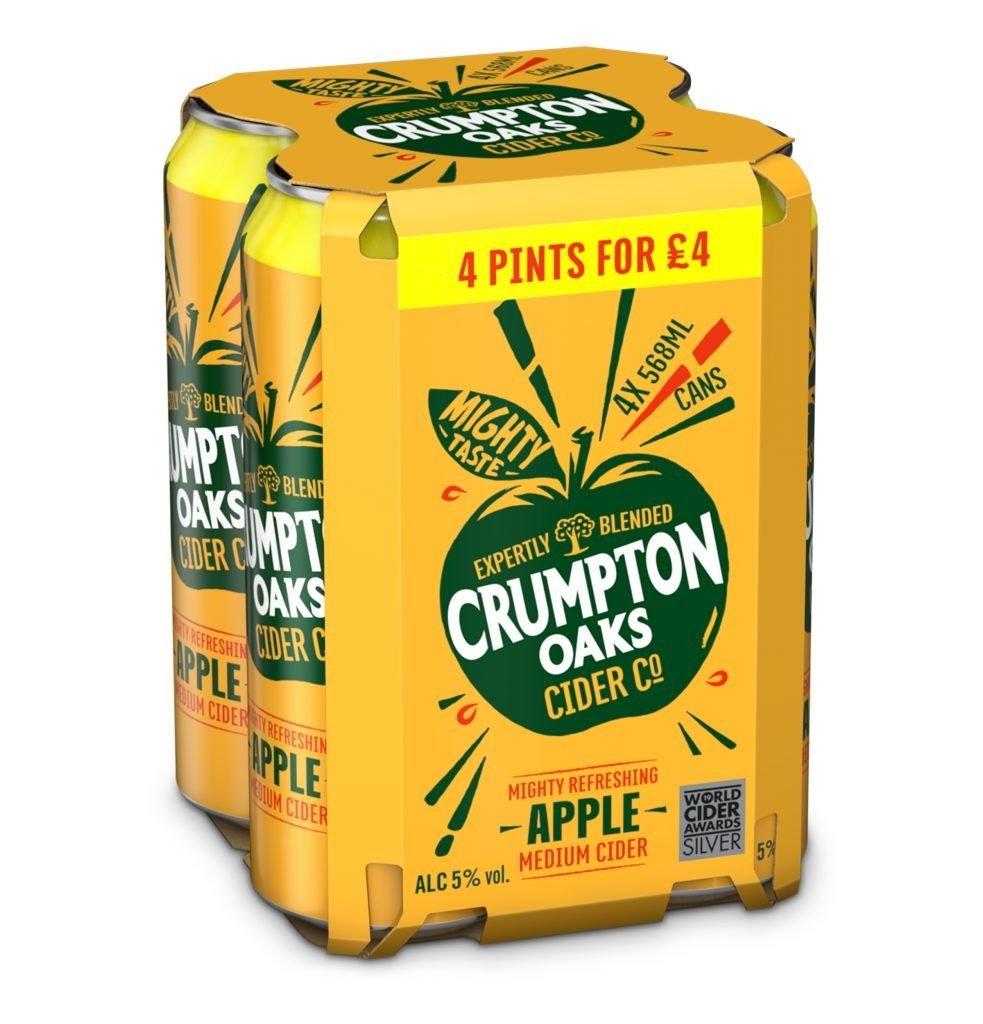 The urge to reduce alcohol consumption is also influencing other drink choices among consumers and many will continue to choose low or no alcohol options for their BNIs for many reasons, Calli O'Brien, marketing controller at Aston Manor Cider, opines.
"We believe the increase in popularity of low/no alcohol options among teepartial and teetotal drinkers is a trend set to continue, as more people choose to moderate their alcohol intake or upgrade from their regular soft drink," she says.
"Our 'new look' Chardolini is also a popular drink for the BNI occasions as we know many consumers perceive perry as a lower ABV alternative to wine, therefore, we're seeing more consumers choosing it to enjoy as a relaxing drink with friends. It's now available in 250ml cans, so can offer a single-serve, hygienic option too."
O'Brien notes that the consumers have valued convenience, while focussing on their drink experience at home over the past couple of years, which is something the BNI taps into.
"We expect consumers to continue this focus on convenience and, for many, this means buying chilled cider straight from the fridge in local and independent retailers to enjoy at home," she says. "Larger multi-packs are also important and ensure shoppers can keep their home supply stocked up for their BNIs. Product packs such as the pint cans in our Crumpton Oak's four-pack, prove popular but also enable consumers to keep their supply stocked up with hygienic single-serve options."
Spirits Up!
Spirits remain a key focus for the BNI occasion.
"With summer approaching and the days getting warmer and longer, the Big Night In before the Big Night Out is likely to become a prominent occasion that consumers will shop for. This means consumers are purchasing more spirits from their local retailers," comments Johnny Dennys, head of brand and trade marketing, Mast-Jägermeister UK, adding that Jägermeister is the UK's favourite shot brand, known to be a part of consumers' best nights. It is best served chilled to -18C or straight out of the freezer.
Over a quarter (27%) of consumers purchase spirits to consume whilst watching sports on TV [Kantar], and as summer sporting events are approaching, this occasion is set to become a strong sales driver for retailers, Dennys notes.
"For retailers, it is important to stock PMPs as they offer reassurance to consumers that they are not being overcharged, which can boost impulse purchases. Jägermeister posted positive growth across its entire range of PMPs, including 20cl at 14 per cent, 35cl at 4.3 per cent and 50cl at 18 per cent [Nielsen]," he adds.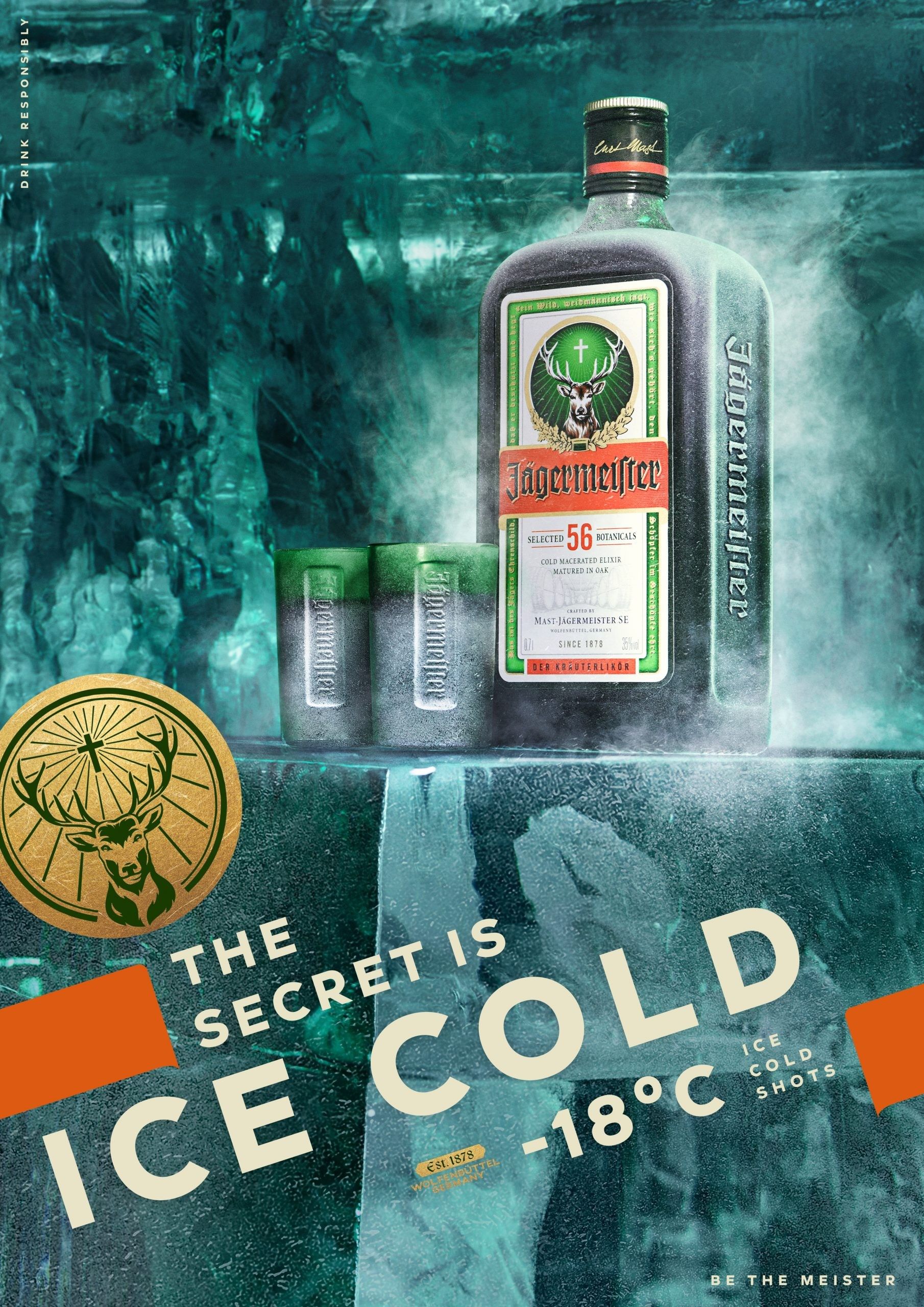 Charles Overin, head of marketing, brand and insights at Kingsland Drinks, stresses that consumers are increasingly looking for fun and experimentation from brand innovators who create high quality drinks with appealing packaging
"They want brands to grab their attention in store. They are willing to try new things and different flavour combinations and want their drinks to be fun and a reflection of their personality," he notes.
He adds that independents can capitalise on the BNI trend by making sure that they keep pace with innovation in the category. "Ensuring that aisles are stocked with products that appeal to all demographics and the changing tastes of drinkers, especially in the younger age bracket, is critical to capitalising on the big night in, where impulse rules," he explains.
"Don't forget to pay attention to the seasonality of what is within your aisles too," he adds. "A BNI can take a completely different format from Summer to Winter so stock products which align with consumer behaviour and habits – whether that be a garden party or a cosy night in."
With the popularity of canned wines and RTD cocktails exploding amongst younger drinkers in particular, Overin predicts that this is a key BNI trend that is set to flourish throughout 2022.
"The rising demand for convenient, portable, and single-serve beverages is the key driver for the market growth as cans, as a format, become much more acceptable across drinking occasions. This plays perfectly into convenience stores hands, as their customers seek quality products, whilst on the go and at reasonable price points," he says.
He urges retailers to guide customers on new and emerging trends, stocking a diverse range of beverages – spanning all categories and budgets. "RTD cocktails and canned wines are popular because of their convenience – displaying them chilled can help to drive up sales as they ready to be drink straight away," he says.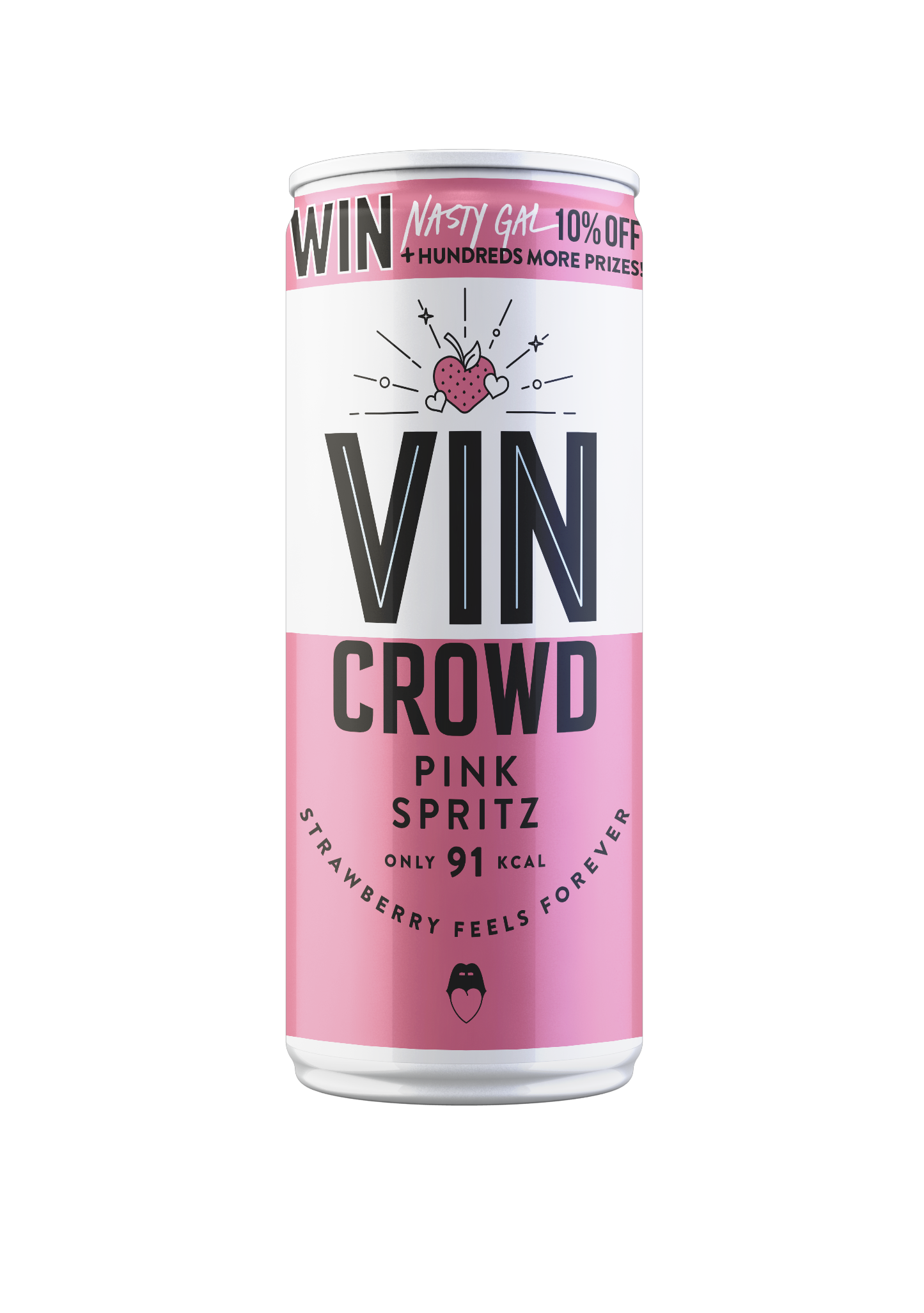 The canned wine and RTD cocktail market has been particularly buoyant over the past couple of years. In 2020, Kingsland Drinks launched canned wine spritzer products under the newly created Vin Crowd brand. They have also launched the pre-mixed RTD brand Mix Up, which has been developed for informal drinking occasions where convenient, refreshing and lower calorie options are in strong demand.
"The ready-to-drink cocktails category has almost doubled in value in the UK over the past five years. They are a convenient option for those who want to experiment with new flavours to pick up in a convenient ready-to-drink format," adds Fawell of Molson Coors.
"Our Miami Cocktail Company Spritz range delivers on this, with a host of different options for consumers to choose from, including Margarita, Paloma, Mimosa, Sangria and Bellini. All are crafted with premium organic ingredients."
Tom Smith, marketing director – Europe at Accolade Wines, notes that the in-home occasions provide the perfect opportunity for the convenience sector to consolidate the pandemic-driven growth and counter the return of the on-trade.
"The BNI has understandably become the norm during the last few months and we're likely to see this behaviour continue in the months ahead. Here at Accolade Wines, we are looking to continue to leverage strength in in-home occasions, whilst looking for ways to adapt to new socially distant outdoor occasions," he says.
"From a wine perspective, we are focussed on getting wine into the shopper journey, formats, and chillers. We have seen people pick-up wine more often and buy more of it and the convenience channel has been vital in increasing these impulse sales."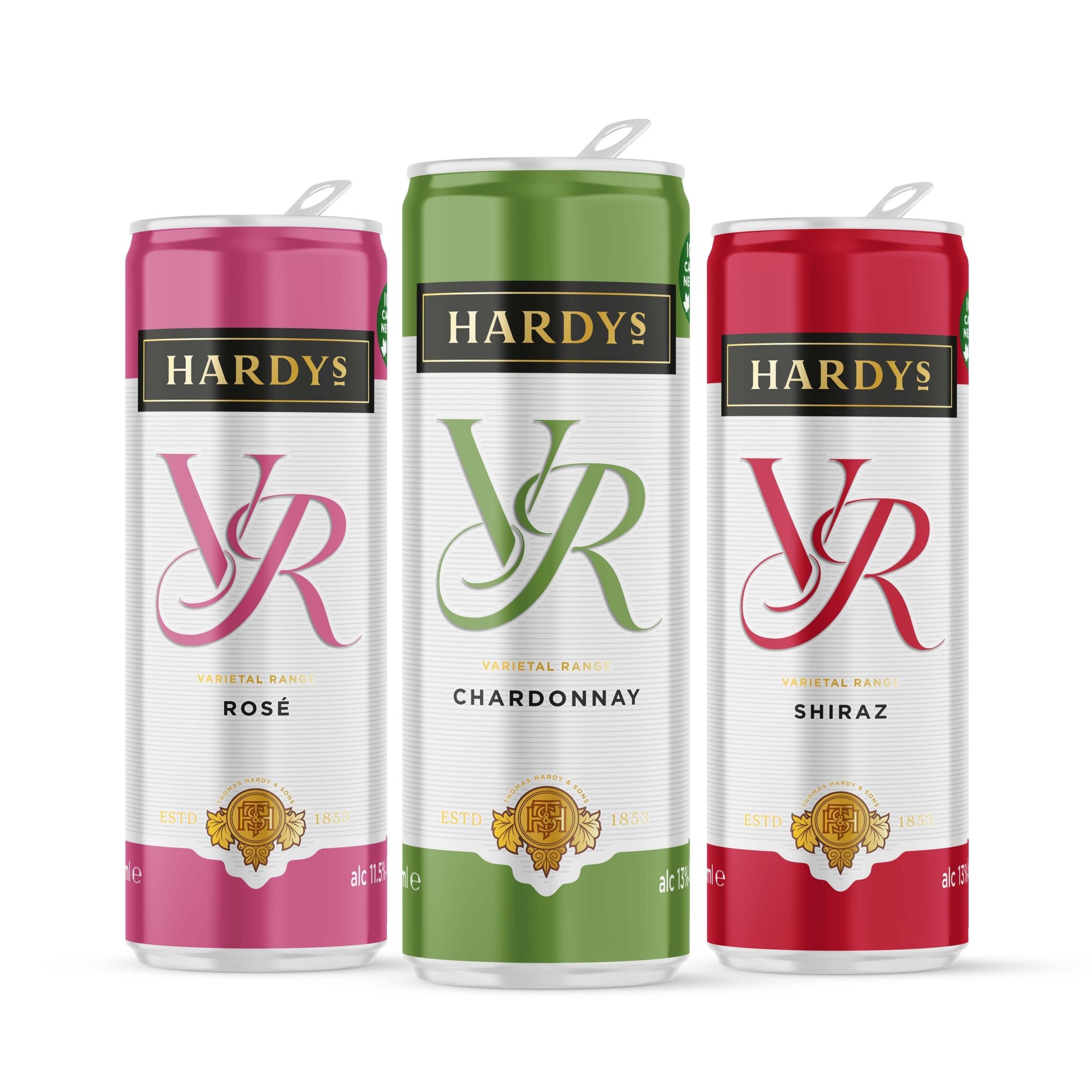 Now in its second decade as the UK's number one wine brand, Hardys is a must stock, he recommends. Worth £295m, Hardys remains the strongest core brand within convenience, accounting for £162m in sales last year. The brand has launched a new canned format this month, which will be available in three popular wine varietals – Rosé, Chardonnay and Shiraz – across all channels.
Smith adds that Echo Falls continues to be a key brand for the impulse channel and an important signpost for the category. "It has been a year of refresh for Echo Falls having unveiled a brand-new look for its entire Fruit Fusions 5.5% and 9.0% portfolio earlier this year. New consumers who entered the wine category last year tended to be younger and less affluent, so it's important to continue to appeal to this demographic. Fruit flavours and sparkling options are popular, especially at celebratory and social occasions," he says.
Let's Snack
Consumer demand for sharing products is on the up and snacks are a hugely important part of a memorable sharing occasion. Whether it's a big get-together to remember, a casual drink paired with nuts, or a family movie night with popcorn, the CSN sharing segment has grown significantly and represents a huge opportunity for retailers.
"Forty-nine per cent see snacks as a must have for an evening in. These have become increasingly popular as consumers continue to spend more time at home due to trends towards more cautious spending and the lingering impacts of Covid-19," comments Matt Collins, trading director at KP Snacks.
At £1.4bn, sharing is the largest segment in CSN, and growing strongly at 8.1 per cent MAT [Nielsen], and the occasions range from easy sharing, more casual and impromptu get-togethers, to special sharing occasions which call for a more premium product.
"Sharing snacks are driving the market as we continue to enjoy a snack in front of Netflix or have friends round for a Big Night In, with £1 PMP Sharing Snacks growing at 17 per cent," comments Matt Smith, marketing director for Tayto Group.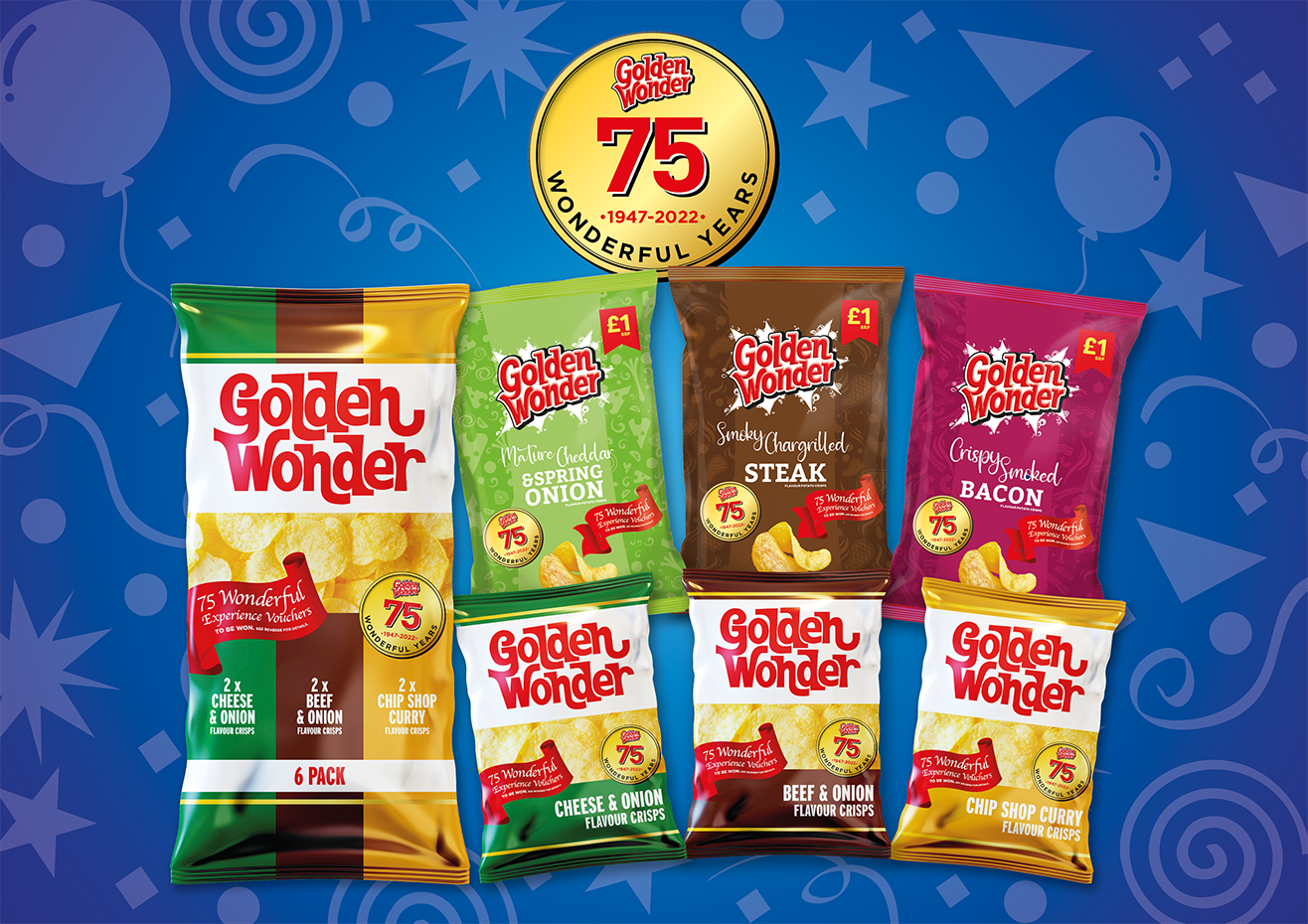 Golden Wonder, celebrating its 75th anniversary this year, goes from strength to strength by delivering on the brand promise of 'more punch per crunch', he adds as Golden Wonder's £1 PMP Snacks range outperforming the market (+26% vs +17%) and Transform-A-Snack being the star performer (+45%), according to IRI data.
Collins says KP Snacks is tapping into the rising consumer demand for sharing with a diverse portfolio.
"Our exciting range has something for everyone from popcorn to nuts to pretzels and of course crisps. Our range can create value and generate demand by meeting all consumer needs and 'together time' occasions which are becoming even more important. Independent stores can drive sales by stocking everyday treats to add fun and excitement to these occasions."
Scott Snell, vice president of customer at pladis UK&I, notes that mounting financial pressures will also have an impact on the sales of sharing bags
"As groups of friends and family embrace evenings in spent playing games, watching movies and catching up, we can expect sales of larger formats – such as sharing bags – to remain buoyant, already up 16.1 per cent. In fact, our Jacob's Mini Cheddars brand is already outpacing overall growth of larger formats, with sales up 27.3 per cent,"
Nuts offer a delicious treat at summer BBQs or while watching the sport at home with friends. It is the fastest growing segment at 23 per cent, with tasty nuts sharing occasions growing 22 per cent, ahead of every other CSN segment [Kantar].
"Worth £81.7m RSV and growing in value +1.2 per cent, the KP Nuts portfolio offers delicious flavours and a range of formats, and is more than four times bigger than the nearest branded competitor," Collins says.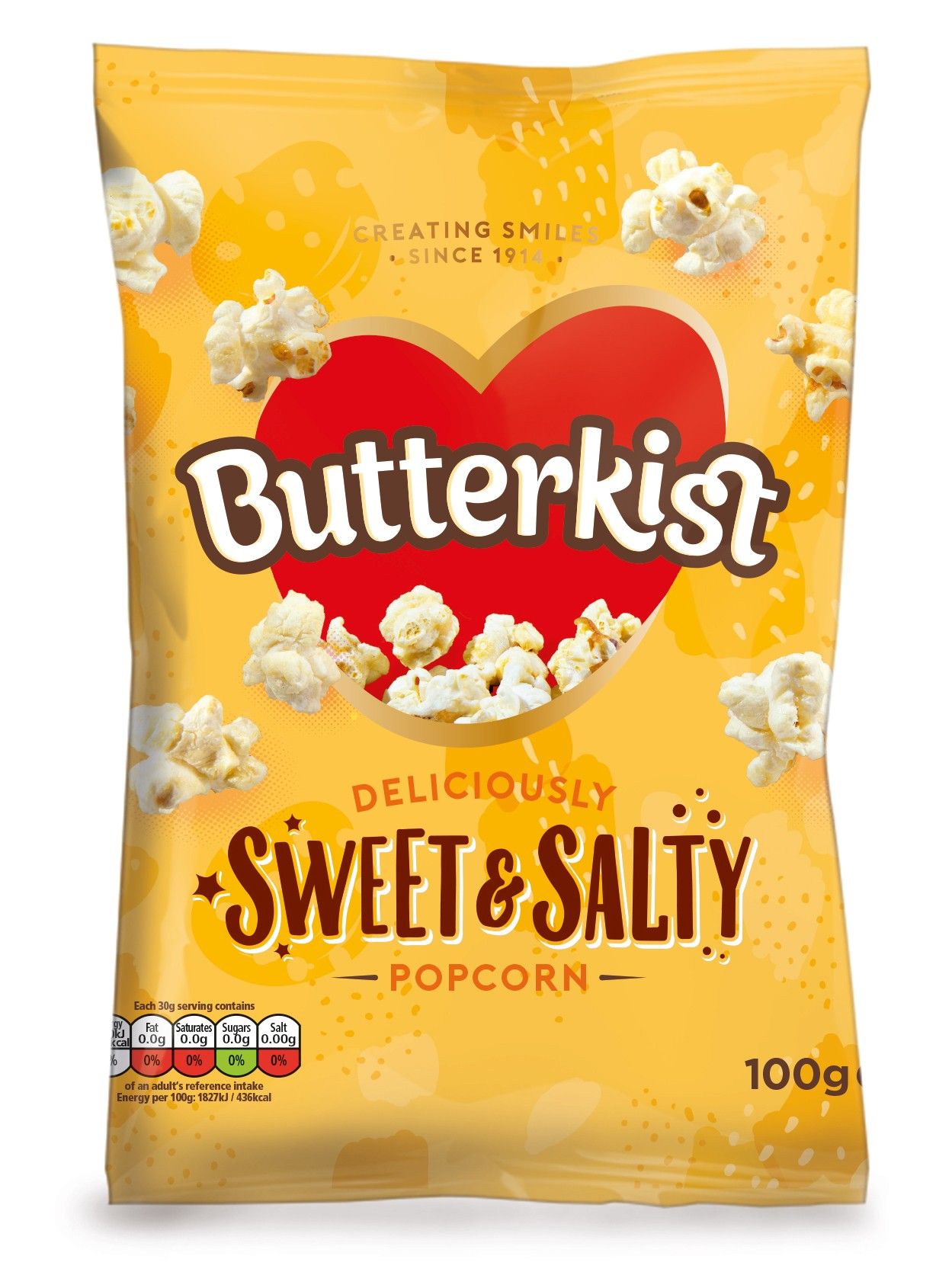 The importance of the popcorn category shouldn't be underestimated within the sharing occasion, he adds, pointing out that their Butterkist brand – which enjoys a 35 per cent market share – is ideal for cosy family nights in spent watching films or casual family get-togethers.
"With popcorn sharing occasions growing +21 per cent and 85 per cent of popcorn consumed at a sharing occasion (2+ people present), Butterkist is a delicious treat for quality time with family and friends," he suggests.
Collins also advises to stock healthier sharing options such as popchips for the BNI occasions, catering to those consumers who are looking for a tasty healthier product to share when having an evening in.
Jon Wood, commercial director of Calbee UK, also highlights the need for healthier products that are still satisfying and great tasting.
"The demand for plant-based products is on the rise, particularly among consumers eager to continue Veganuary and embrace a vegan diet throughout the year. Retailers should aim to stock new and exciting products to help drive sales and intrigue customers looking for tasty plant-based snacks to indulge on at home," he says.
Last year, they launched a new range of plant-based products under the Harvest Snaps brand, which falls below the proposed government HFSS restrictions. The vegetable and pulse-based snacks provide a healthy alternative to traditional fried crisps and snacks, being baked not fried, with under 100 calories per portion.
"Available in two flavours, Sour Cream & Chive Lentil Rings and Thai Sweet Chilli Lentil Puffs, Harvest Snaps meets consumer demand with a variety of pack formats including portion controlled six packs, single handy packs and sharing bags. The entire range is vegan and gluten-free with all green and amber GDAs," he adds.
Making great-tasting snacks that meet the HFSS guidelines is not easy as Smith at Tayto explains, "Healthier snacks have a real credibility challenge, as many consumers don't believe that they will taste as good. Health-conscious consumers expect snacks to be 'worth the calories'. For many savoury snacks, reducing fat and salt to meet the guidelines means compromising too much on taste – and consumers will vote with their feet. In some products however, smart innovation in flavours, recipes and manufacturing can overcome this challenge – which is how we've created Ringos Puffs."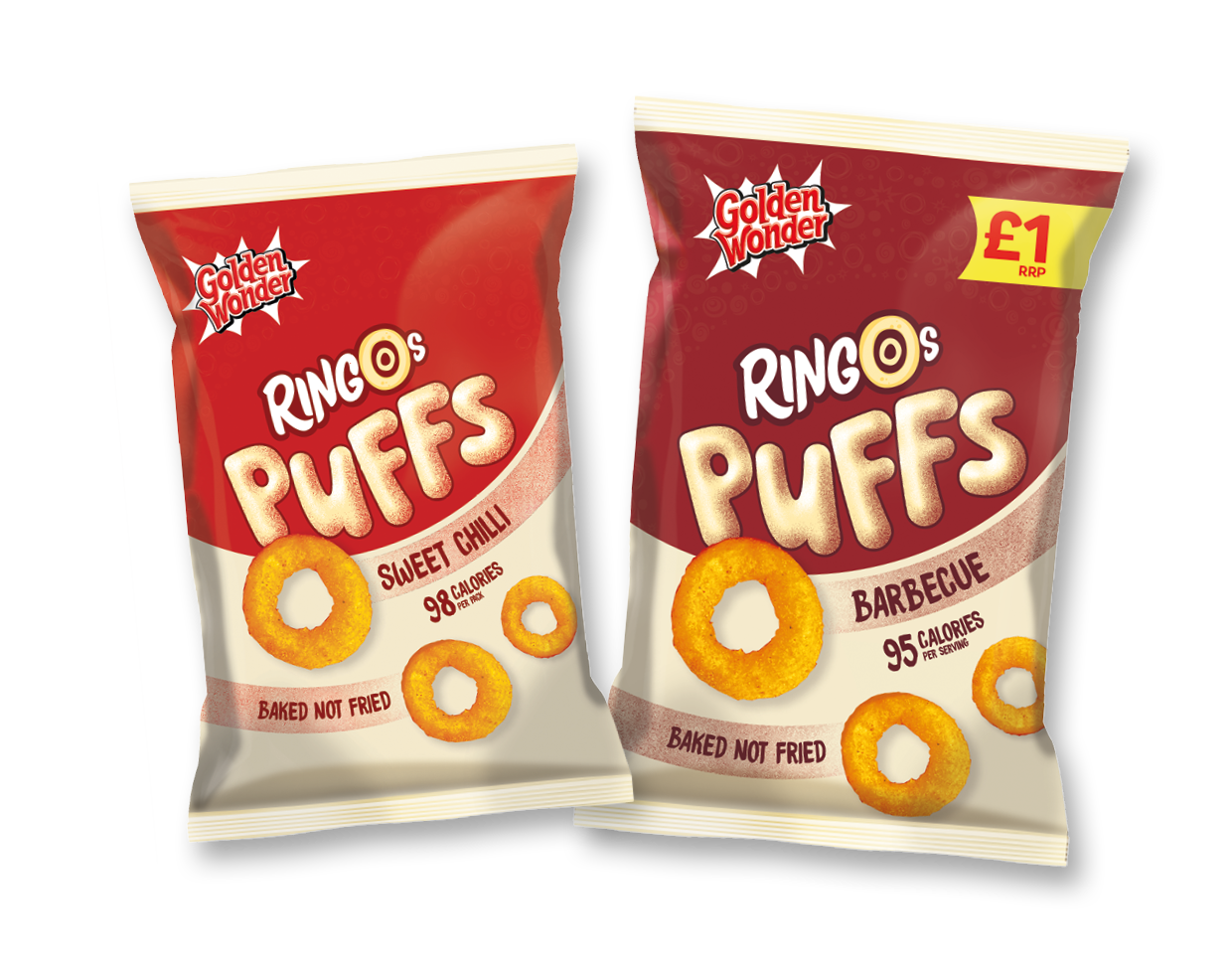 Ringos Puffs is Golden Wonder's new HFSS-compliant, fully-flavoured snack with no compromises!
Snell, of pladis, however, notes that, despite the ever-increasing focus on health, a huge pool of shoppers turn to categories such as biscuits and crisps and snacks for a treat.
"With evenings in still very much on the cards, we're expecting to see continued growth in indulgent propositions and Special Treats," he says, adding that McVitie's Blissfuls are perfectly placed to cater to this demand.
"This first-to-market innovation sees a McVitie's golden-baked biscuit packed full with a mouth-watering Belgian milk chocolate cream centre, flavoured with either hazelnut or caramel. Created especially for evening sharing, and with a more premium price point, this moreish special treat will help retailers drive higher value sales for the big night in," he says.
Calbee's Wood notes that multipacks are ideal for consumers looking to purchase snacking products for the BNI as the packs can provide a range of flavours to choose from, particularly for family nights in front of the TV where the demand for variety is likely to be high.
"Our Seabrook 6x25g multipack range performs exceptionally well with a brand value of £63m, penetration rate of 28 per cent and a total of 58 million packs sold, strengthening its position in the category as the number two brand," he says.
He adds that their Seabrook crinkle cut range is perfect for those looking for tasty options that tick all the boxes if entertaining in larger groups with the products being both gluten-free and vegetarian with selected flavours also vegan, providing excellent variety for the BNI  occasion.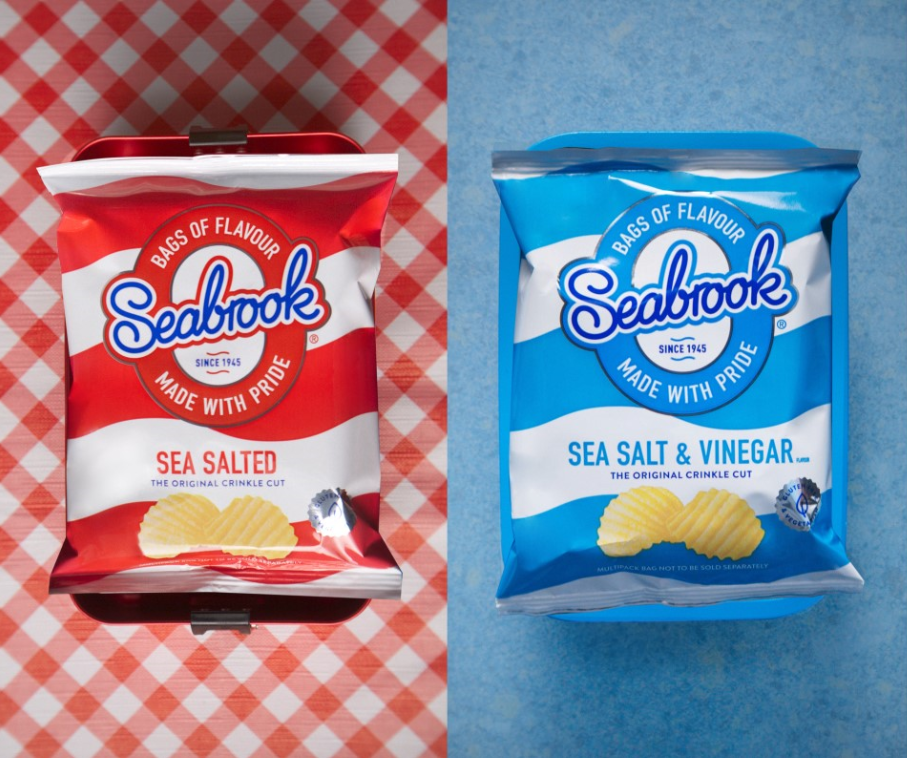 He also recommends the Seabrook 'Loaded' range, which will cater to shoppers looking for new and exciting products with varied flavour profiles to enjoy at home to keep the big night in interesting.
"The baked maize snacks are gluten free, suitable for vegetarians and bring a modern, on-trend twist to everyday snacking," Wood says, adding that the range is now worth £8m and is outperforming some key snacking brands and key competitors who have higher levels of distribution.
Smith of Tayto Group – owners of the UK's three leading pork snacks brands: Mr Porky, Midland Snacks and Real Pork Co. – notes that pork snacks sales have been performing well as consumers continue to enjoy the ultimate pub snack at home, a behaviour encouraged by pub closures in lockdown, that shows no sign of stopping.
"Some retailers are missing out on the high margin, VAT-free sales offered by pork scratchings with over 40 per cent of retailers who sell Crisps & Snacks not selling pork snacks – that's an average of £7.99 LOST SALES per store per week," he adds.
Smith says retailers can maximise sales of scratchings by tapping into shopper behaviour. "Consumers looking for their big night in, day-out or home entertaining supplies, will be visiting the BWS fixture. With over 80 of per cent scratchings being consumed with a drink, hanging pork snacks clipstrips with BWS will capture impulse sales without taking up precious shelf or floor space," he points out.
Nati Azar, founder and MD of AirSnax, the healthy snacking brand that offers vegan, gluten-free natural puffed snacks, says their products are ideal for a big night in, as they are "a fun, light snack in four flavours."
"Each one pairs nicely with alcohol free beers and ciders, fitting into the trend for mindful eating and drinking," he adds. "Consumers are now more likely to dabble in alcohol-free beverages, as well as occasionally try a plant-based or gluten-free option – incorporating these healthier products into their daily diets, in addition to their much-loved alcohol and gluten filled varieties."
Conor Lowry, category controller – meat, plant-based and snacking (GB & Ireland) at Pilgrim's Food Masters, meanwhile, invites retailers attention to the rapid increase in the popularity of sausages, known for their versatility and universality as a well-loved protein option, with sales increasing by 20.8 per cent over the past year [IRI].
"Crowd-pleasing options are the go-to for consumers shopping for the Big Night In so the chilled aisle needs to feature products that cater to a wide variety of eaters," Lowry says.
"Whilst the meat-free trend has grown rapidly over the past year, there is still considerable consumer demand for classic meat options. Known brands are a big draw for consumers and with a portfolio that covers pork, chicken and meat-free, Richmond is a clear choice for Big Night In shopper."
Hype up with soft drinks
Convenience retailers traditionally do well with soft drinks offerings targeting the BNI opportunity. But 2022 could see some changes, with carbonated drinks and bottled and flavoured waters facing pressure, and juices and premium adult soft drinks coming to new prominence as healthier treats, comments Andy Lewis, marketing controller at Sunmagic Juices.
Besides, the fact that more of us are reducing or cutting out alcohol makes the category particularly appealing. "While one adult in five is teetotal, the proportion is highest among 18 to 24 year-olds, where one third claims to be teetotal. In addition, half of alcohol drinkers say they are 'limiting' their alcohol intake, so consumer demand for adult soft drinks is set to accelerate its growth," Lewis adds.
"We expect adults to opt for premium soft drink options as a replacement for the alcohol they're missing, with taste being a key purchase driver and good value for money growing in importance in consumers' minds, given the current economic climate."
During the past 12 months, indulging in a treat has become a key purchase driver for food and drink, with shoppers turning to more indulgent options, including in c-stores, as a reward or pick-me-up during these testing times.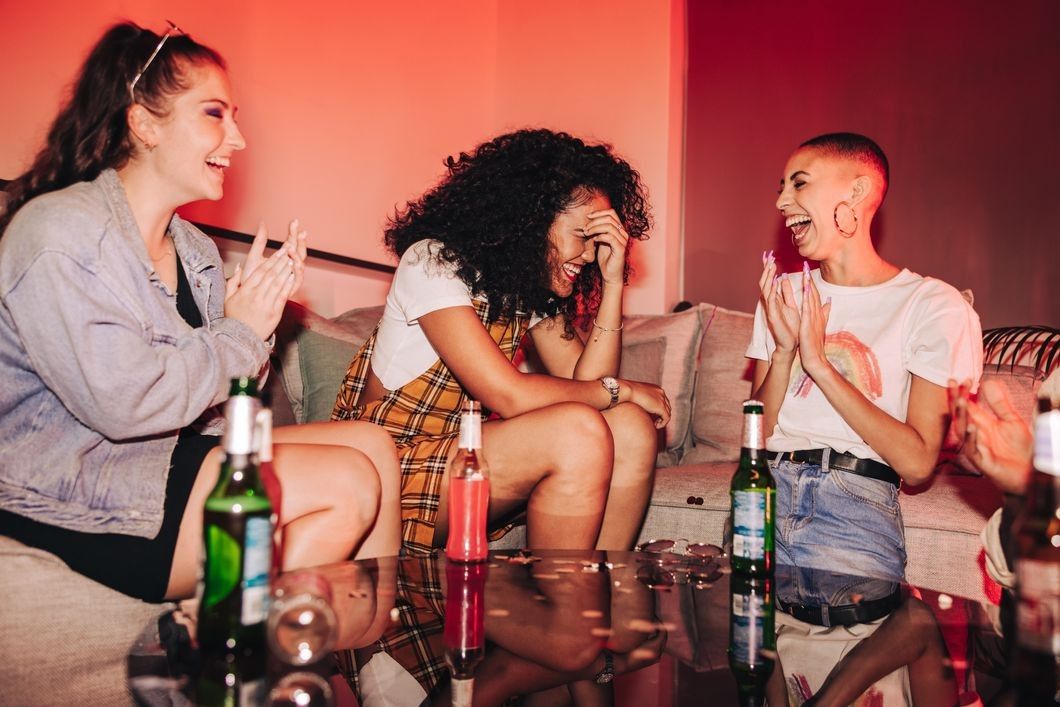 "It's all good news for the juices sector, where overall sales continue to show strong growth. Sunmagic Juices is a major player with its core fruit juice range, and premium adult soft drinks, where they have introduced their Daymer Bay Drinks range," Lewis says.
He notes that independent retailers can build their reputation as the go to place for juices and adult soft drinks for a Big Night In, and keep them coming back for more, by stocking a range of premium soft drinks for adults from known suppliers. "Keep them cold in the fridge or chiller as appropriate, so consumers can start their Big Night In as soon as they get home, and don't need to wait," he says.
Wayne Thompson of YAZOO says that their one litre formats, permanently available in the best-selling core flavours: Chocolate, Strawberry and Banana, have been "a welcome addition to a big night in and tastes great straight from the fridge poured into a glass at home."
YAZOO's one litre milk drinks are currently growing at 17 per cent compared to the market at 6 per cent."With a shelf life of up to nine months, it is an ideal addition to a store cupboard or pantry, ready to be transferred to the fridge as and when consumers desire," he adds.
Energy is the largest soft drink category in the independent channel, with £1 in every £3 spent on soft drinks being spent on an energy drink [IRI], making it an incredibly exciting space to operate in.
"Boost is the only brand operating in four functional drink categories – Energy Stimulation, Sports Drinks, RTD Iced Coffee and Protein Shakes and within the energy stimulation category, it's the third largest brand, something we're incredibly proud of," Adrian Hipkiss, marketing and international business director at Boost Drinks, notes.
The brand provides a diverse range of pack formats, flavours and take-home offerings, ensuring retailers can meet the needs of their core consumer groups.
"Boost Original is available in 1litre, 500ml and Boost's leading SKU, the 250mlOriginal Energy. This range of options and pack sizes allows consumers to rely on us as a brand and purchase a Boost that suits every occasion, whether on the move or stocking up to enjoy at home," he adds.
Meal prep
The importance of togetherness has increased during the pandemic and its subsequent lockdowns, so cuisines which encourage people to connect over the dinner table grew in popularity.
"Old El Paso is fun, tasty, informal, and designed for sharing – ideal for connection – and we know that, as a brand, we remain strongly associated with triggers related to shared moments with friends and family," says Aditi Hilgers, marketing manager, Old El Paso.
According to a 2020 Kantar report, Mexican is 32% more likely to feature in "together time" evening meals and Old El Paso is outperforming the Mexican category, with its share the highest it's been in two years at 59.6 per cent (Nielsen)
Hilgers says Cross merchandising across a category like World Foods works well with shoppers. "We've seen great success when retailers pair complementary categories in bundle deals, for example a fresh chicken and an Old El Paso Fajita Kit bundle has previously delivered 400 per cent uplift vs base sales," she explains.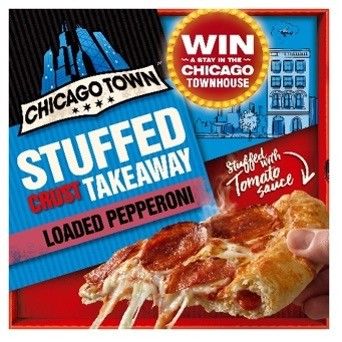 Paula Wyatt, head of marketing – Pizza at Dr. Oetker UK, points out that the high street takeout pizza has started to lose share in weekend treat occasions, such as the BNI, and she expects to see this decline continue as the cost of living increases.
"Consumers enjoy everything that high street takeout has to offer but are increasingly looking to store bought pizza alternatives because they need to spend less," she says, adding that Chicago Town's no.1 sub-brand, Takeaway, is expected to be a strong performer for BNI in this period.
"Providing consumers with an indulgent pizza that rivals the high street takeout, it's loaded with toppings and features an iconic stuffed crust of fresh dough," she notes.
Meanwhile, Chicago Town is a must-stock for independents and the BNI occasion, as it is the UK's no.1 frozen pizza brand, worth £13.6m in symbols and independents and growing 4.5 per cent YoY [IRI 52w/e 23.04-22].
Sweet spot
Paul Baker, founder of St Pierre Groupe, says bakery is a key category for the BNI, as it is versatile across a multitude of mealtimes. The sector remains one of the biggest in grocery, at around £3bn [Nielsen 52w/e 09-04-22].
"It's therefore important that retailers offer a wide range of bakery items to keep mealtimes varied and ensure their displays are dynamic and inspiring. This includes providing a premium offering, such as brioche burger buns and hot dog rolls, to give shoppers the option of 'trading up' and make their Big Night In more special," he notes.
He identifies three key trends to bear in mind: indulgence, premiumisation and the growing number of flexitarians. "But the most important trend for neighbourhood retailers to remember is that everyone enjoys a big night in, whatever their demographic," he adds. "There's a lot happening in the world, but that doesn't change the fact that when they get the chance, people like to forget their troubles and enjoy themselves."
He asks retailers to give popular products like those from St Pierre Groupe more than one facing to make their stores the 'go to' place for the BNI. The group's brand portfolio includes number one brioche brand, St Pierre, long life bakery name, Baker Street and part-baked category leader, Paul Hollywood.
Jose Alves, marketing manager, Ice Cream at General Mills UK, suggests that cross merchandising ice cream with alcohol or other sharing size snacks can often interrupt purchase occasions, presenting an opportunity to up-sell occasions like a 'Big Night In' solution. He also calls for de-seasonalising the fixture.
"Häagen-Dazsis working to de-seasonalise and drive reputation as a year-round growth driver by focusing on flavour, variety, and format needs of consumers," he says. "Our tub formats are great for sharing and big night in occasions."
Meanwhile, New Forest Ice Cream is getting ready to become the perfect accompaniment for any night in, offering a full range of ten flavours, in 500ml tubs, that make for a luxurious dessert either on their own, or alongside a suitable pudding.
"Independents have a distinct advantage over multiples when it comes to ice cream as they have the flexibility to offer something different," Niki Jenman, director at New Forest Ice Cream, says.
"They can explore local suppliers, try new brands and give themselves a point of difference and a reason for customers to visit. Why not support other independent brands and become an ambassador for the products," he asks.
Phill Jaremczenko-Dye, digital, wholesale and new business lead at Mars Wrigley, says their focus this year is to offer products that can help our consumers celebrate all occasions, focusing on the all-important 'mini-moments'.
"For retailers looking to tap into this ongoing sales opportunity, stocking a range of formats can ensure that every mini-moment is accounted for. Consumer favourites in sharing formats will be at the forefront of this initiative such as CELEBRATIONS, GALAXY and MALTESERS," he says, adding that the bitesize ranges of MALTESERS and M&M'S Chocolate are popular with consumers for the BNI occasion.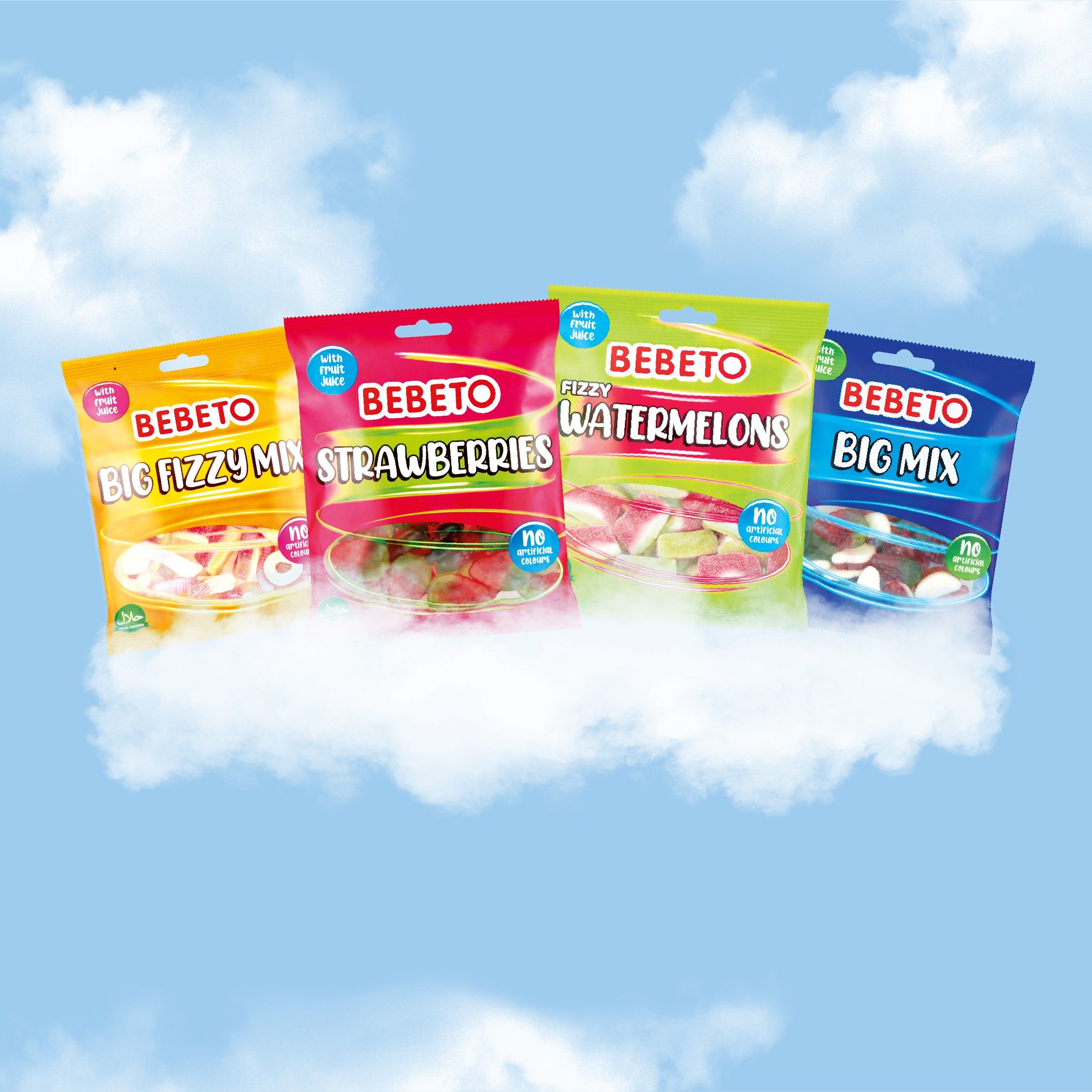 52 per cent of confectionery occasions are shared with other people, and in the last two years multipacks and sharing sweets' sales value grew 3.9 per cent, notes Gabi Egleton, senior brand manager at Kervan Gida UK, adding that this is good news for the BNI sales and a reason to promote Bebeto sharing bags:
"Bebeto products are packed full of fun flavours and tempting tastes and are available in sharing formats that bring people together," she says. . We set out to make 'everything bebetter with Bebeto' and categories such as summer occasions including Father's Day and Wimbledon are no different!"
Chris Smith, marketing communications manager from World of Sweets, emphasises the need for offers and promotions in the current cost of living crisis. "People will really be appreciating and taking advantage of any offers available. Portraying these clearly and making the most of them will allow independents to reap the benefits," he says. "Things like our Bonds Multi Purpose Sweet Shop Favourites Stand are perfect for attracting customers also, they're fun, bright, vibrant and can't be missed!"
They are also offering the new Bonds Shaker Cup Stands also which is a fabulous display of the much loved Bonds Shaker Cup which is just packed to the brim with a tasty assortment of sweets. "Those planning a big night in won't be able to stay away from these," he assures.
Chocolate is the single biggest category consumed on a Big Night In, reveals Ben Daniels, managing director at Ritter Sport UK & Ireland as he advises retailers to respond by stocking a wide range of Ritter Sport's 100g flavourful, colourful block chocolate alongside other chocolate treats.
The brand continues to significantly outperform the category, and is one of only two top ten brands growing value sales in a declining market. "Nielsen Homescan shows our penetration is at record levels, with other key category and consumer metrics registering significant variance versus key competitors across value per kilo, value per buyer and frequency. Ritter Sport continues to drive incremental value into retailers' categories," Daniels says.
Chocolate sharing formats, like bags and tablets, are an important part of a retailer's range when it comes to the BNI occasion, and Cadbury – the nation's biggest chocolate brand – scores big with Cadbury Dairy Milk Orange Giant Buttons sharing bag, the biggest NPD launch last year, and the Cadbury Caramilk tablet, which was the third biggest NPD launch, despite only launching in July 2021.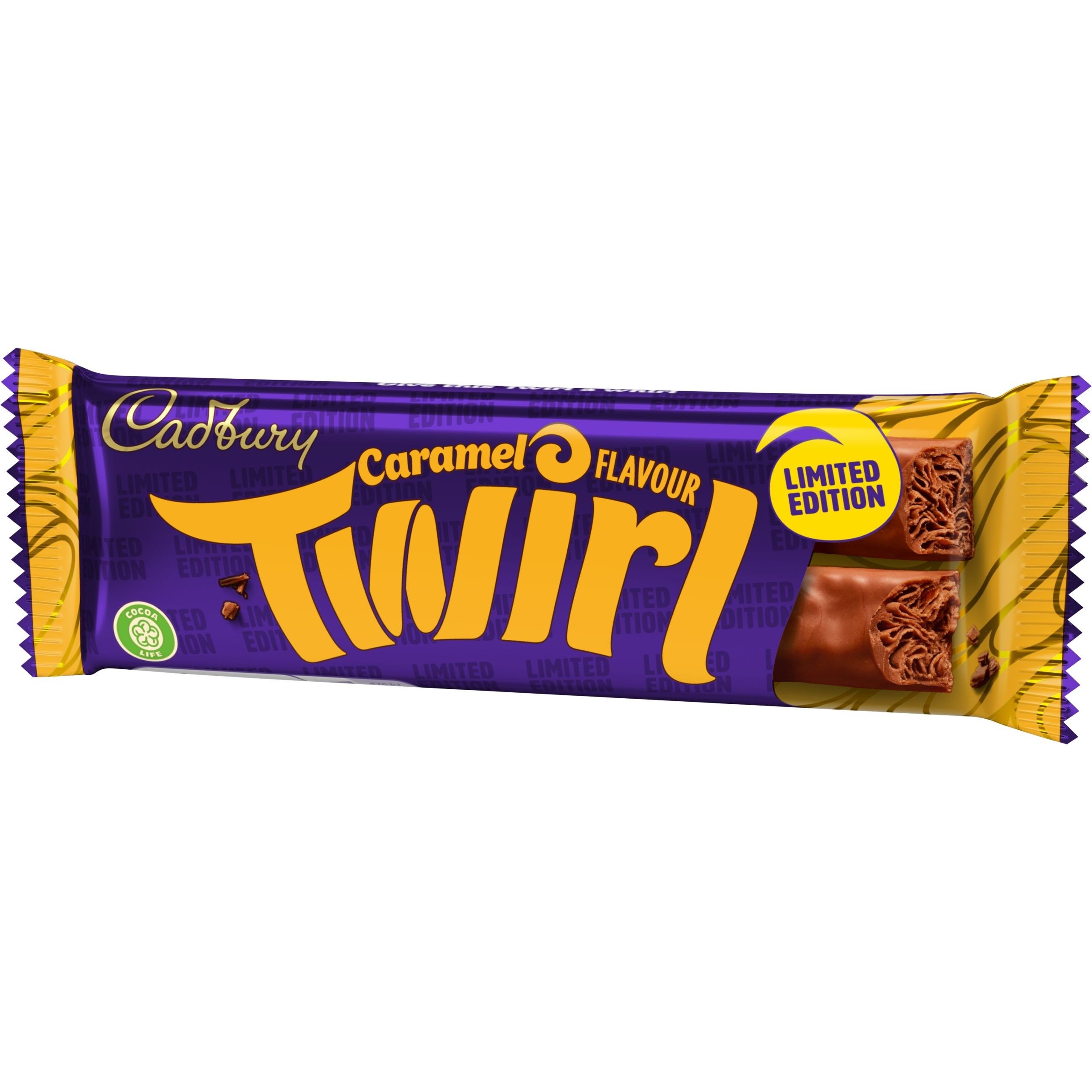 And the ever-popular Cadbury Twirl range is expanding with the launch of an all-new, limited edition Caramel flavour.
"Available in stores this month, Twirl Caramel will bring the No.1 best-selling chocolate flavour  to one of the nation's favourite confectionery bars, forming the ultimate unmissable combination," Susan Nash, trade communications manager at Mondelēz International, reveals.
"In taste tests, Twirl Caramel has been extremely popular among consumers. So the anticipation and buzz among shoppers for this limited edition is set to be high!"
Building on the huge success of Cadbury Caramilk in 2021, Cadbury has expanded its range to bring shoppers a brand-new launch: Cadbury Caramilk Buttons. "The new launch is also set to help retailers tap into more shopper occasions with the popular sharing bag format, perfect for 'Afternoon Sharing' and 'Big Night In' occasions," Nash adds.
The big night in can feel like a big night out with the right combination of food, drinks, entertainment, movies and games. It's worth noting that the UK is sensibly planning for tough times ahead. As well as offering a breadth of choice of brand to consumers, retailers need to offer a range of price brackets to retain customer loyalty.