In a prestigious recognition of his outstanding contributions to the grocery industry and charitable endeavors, Charles Wilson, the former chief executive of Booker Group and the immediate past president of industry charity GroceryAid, has been made a Commander of the British Empire (CBE) in the 2023 King's Birthday Honours.
A retailer couple, Kuldeep Dhillon and Balbir Kaur, who runs a Nisa store and post office in Warrington, have won British Empire Medals (BEM) in the Honours List announced on Friday.
A highly respected figure in the food retailing industry, Wilson retired from Booker in February after 15 years at the helm. He served as GroceryAid president during 2020 and 2021, leading the charity through the challenges of the Covid-19 pandemic.
"I am humbled to have been awarded a CBE and am proud to accept this recognition on behalf of everyone involved in GroceryAid," he said. "GroceryAid helps look after the 3.6 million people who work in the grocery industry. The team and volunteers do a brilliant job, and it has been a privilege to be the president of this great charity."
A long-time friend of Asian Tarder, Wilson is the winner of the Ram Solanki Lifetime Achievement Award at the Asian Trader Awards 2020.
"I have also been an avid reader of Asian Trader for over thirty years and thank the Solanki family, the editorial team and all the readers for the brilliant job they do in serving the community," he added.
Wilson began his career in 1986 at Procter & Gamble, before working as executive director of Marks & Spencer, then joining Booker as chief executive in 2005. He played a major role in the 2018 merger of Booker with Tesco, post which he was appointed as the chief executive of Tesco's UK and Ireland retail and wholesale operations.
Commenting on the recognition, Mark Williamson, GroceryAid's interim chief executive, said: "GroceryAid is delighted that Charles Wilson has been awarded a CBE for his services to Business and Philanthropy in the Kings Birthday Honours List.
"Charles was the president of our charity from 2020 to 2021, in addition to his leading business roles. He made a distinguished and positive contribution to the food Industry at the highest level but was also a fantastic leader and passionate supporter of our charity. Everyone at GroceryAid is delighted to see this well-deserved recognition which reflects both his business achievements and his service to those in need within our industry."
Small firms win with Cherry 
Mike Cherry, former national chair of the Federation of Small Businesses (FSB), has been awarded a CBE for services to business and to international trade. Cherry is the director of Burton Upon Trent-based timber merchants W H Mason & Son, founded in 1897.
Serving two full terms (between 2016 and 202) as FSB national chair, the first person to do this, he has worked hard to ensure that the voice of smaller firms is heard in the national conversation on small business.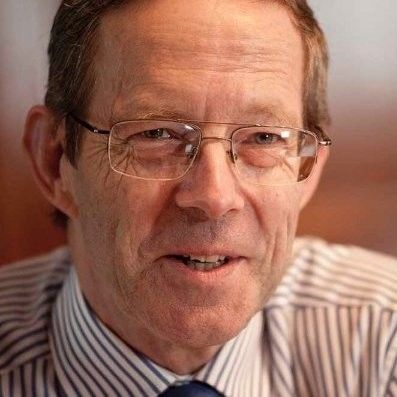 "I am hugely honoured and obviously delighted to have been put forward for this award, and my thanks to everyone who gave me their support in what we did for businesses and international trade during the time I was privileged to be national chair of the Federation of Small Businesses, as well as my congratulations to everyone else recognised in this year's Birthday Honours," he said.
"Small businesses make up the vast majority of the businesses across all parts of the UK and deserve more of our support, especially after the difficulties of the last few years, in looking at the opportunities overseas markets present for them to grow and develop their businesses."
Commenting, Julie Lilley, FSB chief executive, said: "We're all extremely pleased and proud to see Mike honoured with a CBE after he completed his terms of office as our national chair."
"Mike has spent many years as a leading champion of small businesses and the self-employed through his FSB roles at both a regional and national level, including six years as National Chair.
"Hailing from Burton, Mike has been a prominent local business leader for a number of years in the West Midlands as well as at UK level, running his own successful family business and bringing that experience and expertise to his volunteer roles across FSB."
Honours to wine and bake
Barbara Laithwaite, co-founder and managing director of leading wine retailers Laithwaites, has also won a CBE. Wine has another winner in Robb Merchant, owner of White Castle Vineyard, in Llanvetherine near Abergavenny, Wales, who was made a Member of the British Empire (MBE). His 'Pinot Noir Reserve 2018 red wine was the first Welsh vintage to win a gold medal in the Decanter World Wine Awards.
Two popular bakers, Stephen Hallam, former managing director of Ye Olde Pork Pie Shoppe of Melton Mowbray and Alan Jones, of Wrexham-based The Village Bakery, have been honoured with MBE.
Hallam, known locally as 'Mr Pork Pie', has led the iconic pie shop, founded in 1851, for almost three decades since 1992. He spearheaded a drive to raise the profile of Melton Mowbray pork pies, securing Protected Geographical Indication status in 2009.
Jones has turned The Village Bakery, baking in Wrexham since 1934 and bought by Jones in 1964, into one of North Wales' biggest firms. The company has three bakeries in the Wrexham area and is gearing up to open a new facility.
Retailer couple win medal
The husband and wife team, Kuldeep Dhillon and Balbir Kaur, who run a Nisa store and post office in Birchwood, Warrington will receive British Empire Medals (BEM) for their services to community.
Popular Bishops Cleeve postmistress Jennie Didcote, who has worked in post offices for 51 years, has also won a BEM. Didcote retired in October last year, after making a difference to the communities that she has served in the past five decades and the lives of seriously ill youngsters with her fundraising.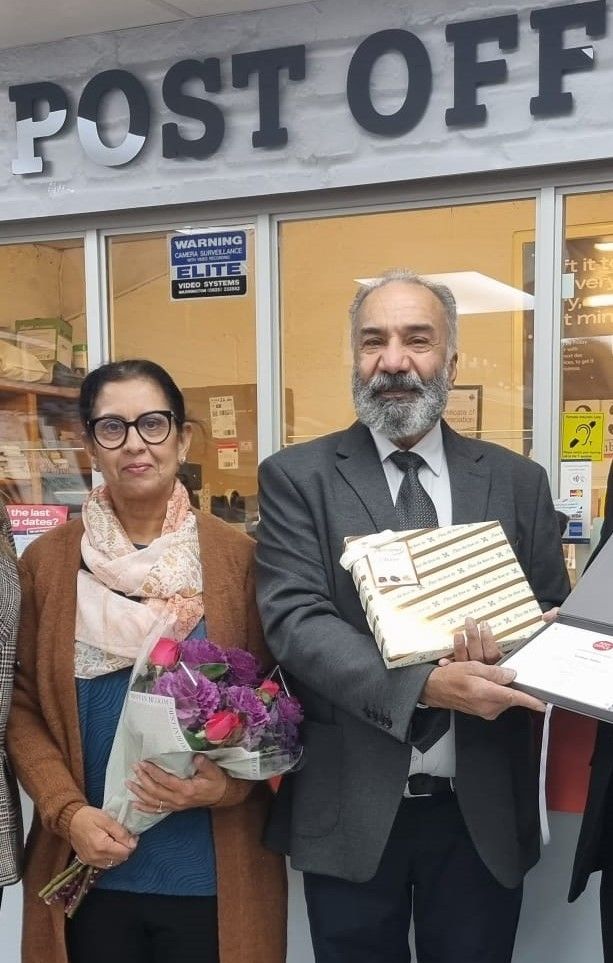 Active members of the Sikh community in Warrington, Kuldeep and Balbir have always been community-minded. During the pandemic, they were part of a team of eight people from their Sikh Temple fundraising to buy ingredients to make nutritious meals that they served to frontline NHS staff, which allowed them to continue working above and beyond. This team effort helped provide 35,000 meals for those at Warrington and Halton Hospitals in the first year of the crisis.
"I really love being a Postmaster and running my shop because of the interaction with people. I have earned my living from this community for the past 40 years, so I like to give something back to my community to thank them," Kuldeep said.
"People ask me when I'm going to retire, but I have no plans to retire. I love my work serving people and having a chat and a laugh with customers. I joke with customers that what would I do if I retired. I would be bored at home. I would have to go to the pub to chat to strangers for someone to talk to! Why do that, when I can carry on working here, where I can chat to so many people I know. I have known three generations of the same family and people know my name, even young children come in and say 'Good Morning Mr Dhillon'."