GroceryAid is has announced that Hayley Tatum joined its Trustee Board in May 2021.
Hayley is the Senior Vice President and Chief People Officer for Asda, having joined the Executive Board in 2011 with responsibility for 150,000 UK colleagues. Asda has been listed in the UK Top Employers for five consecutive years. Prior to that Hayley was UK and Republic of Ireland HR Director for Tesco.
Hayley will become one of 14 GroceryAid Trustees responsible for leading the charity.
"GroceryAid plays a vital role in providing emotional, practical and financial support for many grocery colleagues and I am delighted to be joining the charity at a time when its importance to the trade has never been more apparent," said Hayley.
Meanwhile, Derek Lawlor, Chief Merchandising Officer at Asda, has become the Independent Non-Executive Director of GroceryAid Trading Limited, the charity's trading subsidiary.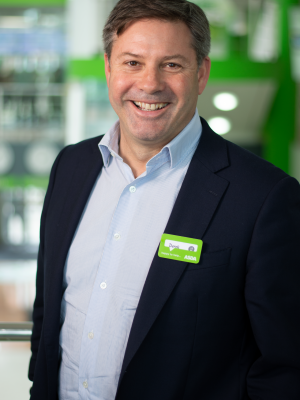 Derek started his career with Tesco and has significant experience in a range of leadership roles in the UK and Europe. In June 2015, he joined Asda and is now Chief Merchandising Officer as well as Chairman of IPL and an executive sponsor of Asda's Pride Colleague Resource Group.
"I am really excited to be working with GroceryAid Trading to support fundraising for the charity," said Derek. "This is the company behind innovative industry events such as Barcode Festival and I look forward to keeping the momentum established in recent years."
Ruston Smith, Chair of GroceryAid concluded: "We are delighted that Hayley and Derek have joined us on our charity boards. They will complement and add to the extensive experience, skills, diversity and industry representation we are privileged to have working with us at the charity. We are really looking forward to the excellent contribution we know they will make."
The GroceryAid Helpline is available 24/7, 365 days a year: 08088 021 122